24 Comments
Veteran-Owned Breweries You May Not Know About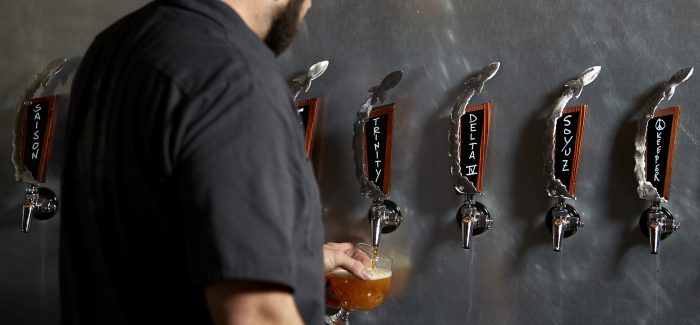 Full disclosure, I'm a 20-year Navy veteran. In studying breweries, and meeting with their owners, it became clear that a huge number of those brewery owners had also served time in the armed forces, in fact, a much larger number than you would expect statistically.
I love Service Brewing, Fair Winds and many others who truly do a great job of incorporating their service background into the identity of the brewery, but we wanted to take it a step further to help shine some light on the men and women who you might not have realized spent time serving before their brewing days. This is attempt to help you see how many there are, and profile a handful. You will see some common threads emerge.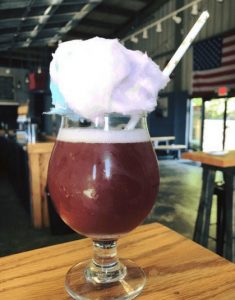 Founders:  Michael Stacks and Jared Tuxill, Navy
Location: Norfolk, VA
Nearby Navy Facilities:
Naval Station Norfolk
Naval Air Station Norfolk
Naval Air Station Oceana
CINCLANTFLT
Portsmouth Naval Hospital
Naval Amphibious Base Little Creek
Dam Neck Fleet Training Center
Naval Weapons Station Yorktown
Portsmouth Naval Shipyard
News flash, sailors like beer. So much so, that Michael has been a home brewer since going on active duty nearly 20 years ago. The idea of opening a brewery grew out of so many shipmates enjoying his home brew. Michael and Jared decided Norfolk needed a craft brewery, and opened Bold Mariner while still on active duty. They still serve today. If you've heard of Bold Mariner, it may be because of their Unicorn Beer from last spring. It got a LOT of attention. The thing is they release an experimental beer every Thursday! Stop in and try one.
Military Lesson: If it needs doing, do it.
---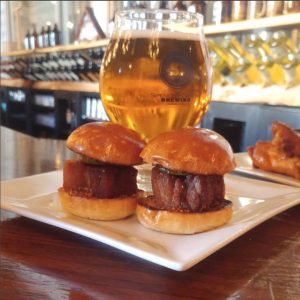 Founder: Shawn Phillips, Marine Corps
Location: Fredericksburg, VA
Nearby Marine Facility:
Marine Corps Base Quantico
Shawn is a retired Marine Corps Logistics Officer. He enlisted in the Marines to get involved in facility and club management. 24 years later, he decided it was time to go run his own place. Sure, Marines at Quantico might know Spencer Devon is owned by a former Marine, but most of his Fredericksburg customers probably don't. Shawn's look is pure brewer now, and the Spencer Devon branding does not reveal a military heritage. Instead, it's a full-service brewpub with an expansive menu that fits very neatly into its suburban DC setting. Shawn was so committed to the Marines that he did tours as a Drill Instructor and Series Commander at Parris Island. Now he's committed to a new group of customers.
Military Lesson: Give them your best.
---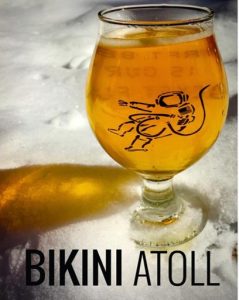 Founders: David Levesque and Henry Rusch, Air Force
Location: Aurora, CO
Nearby Air Force Facility:
Buckley AFB
Launch Pad embraces the theme of missiles and space launch vehicles. In fact, they show live launches in the taproom, and will change their hours to cover a launch. SpaceX Falcon Heavy would have been a good one to enjoy over a beer. That branding choice isn't surprising since David and Henry both did their last active duty tours at Buckley Air Force Base and both have space and missile backgrounds. Their "location has been a gold mine" says David. It probably doesn't hurt the beer is awesome. So awesome that their Peacekeeper recently took home a Bronze medal at this year's World Beer Cup. When you visit, be sure to check out the special release bombers in the cooler. David got exposed to the world of craft beer when he was stationed at Buckley. That made him a homebrewer, and that led to a brewery. Demand is so high for their beer that they are currently going through an expansion to meet the need.
Military Lesson: Give them what they want.
---
Founder: Liam Bell, Coast Guard
Location: Norfolk, VA
Nearby Coast Guard Facilities:
CG Sector Hampton Roads
CG Base Portsmouth
CG Station Little Creek
Did we say that sailors like beer? Liam Bell was exposed to home brewing while at the Coast Guard Academy, but wasn't able to start home brewing himself until he got into his first shore tour in the Hampton Roads area. Not unlike other start-up breweries, Rip Rap was born out of the encouragement of friends and a desire to be a maker. While certainly nautically themed, Rip Rap isn't overtly Coast Guard. Ever the entrepreneur, Bell fashioned most of the brew house out of random equipment found at auctions.
Military Lesson: Make it work.
---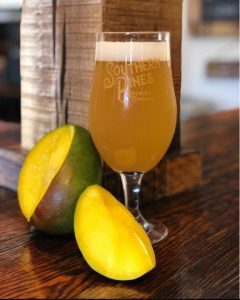 Founders: Micah Niebauer and Jason Ginos, Army
Location: Southern Pines, NC
Nearby Army Facility:
Fort Bragg
Have you seen 12 Strong yet? If so, then you have an understanding of the community that Micah and Jason come from.  Army Special Forces are a pretty unique group.  They infiltrate, they blend in, they become part of the environment, then accomplish the mission.  When they had reached a part of their careers where they were facing staff and instructor tours, they decided they liked the entrepreneurial spirit of being operators more. So, they got out.  They decided they liked beer and Southern Pines needed a craft brewery. Neither had brewing experience. Jason had business experience so he got tagged as CFO. That meant Micah had to learn to be a brewer.  An online course at Seibel, an onsite course at White Labs, and months of very long brew days in a garage, and they were ready to go live.  Southern Pines does doesn't look like a military-themed brewery, but that's because they've become part of the environment.
While we only showcased five veteran-owned breweries above, there are plenty more. Below is a compilation of the veteran-owned breweries that we know of, but please let us know if we're missing any. Veterans are an entrepreneurial lot, and they like beer, and now you know where that leads.
---