No Comments
Brewery Showcase | Service Brewing Co. (Savannah, Georgia)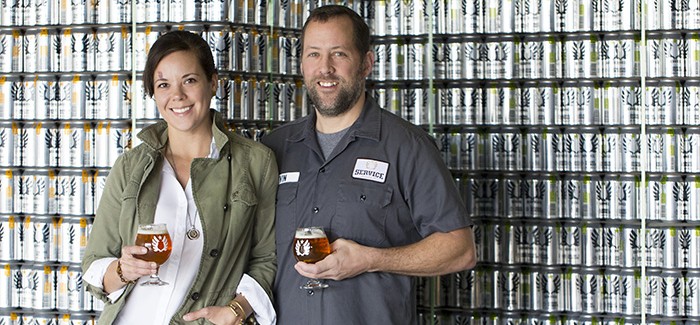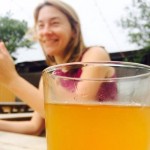 Here's a little-known tidbit about veteran-founded Service Brewing Co. in Savannah, Georgia: They weren't profitable their first year, but the brewery still managed to donate more than $20,000 to charities that support service. That's because service is more than a name here — it's a mission.
CEO Kevin Ryan knows a lot about service. He spent eight years in the U.S. Army, which included a tour in Iraq as company commander.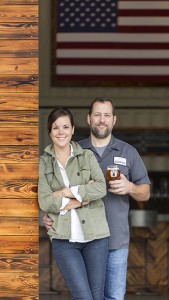 Opening a brewery is a career path he never saw coming. After the Army, he was working with his father in the healthcare tech field when his girlfriend at the time, Meredith Sutton — now his fiancée, and Service's Creative Marketing Director, as well as a passionate beekeeper — gave him a homebrewing kit.
"When Meredith bought me a homebrewing kit, I knew immediately this was my path — this was my passion," Ryan confesses. "We started planning the brewery seven months after she bought me that kit."
Opening a brewery is never easy, and being newbies to the beer and hospitality industry dealt them a rather large learning curve. But a life in the Army trains you to handle the unexpected.
"The Army really prepares you to jump into new things, assess the situation, adapt to it, and move forward," Ryan explains.
Savannah is a beautiful town, where people come for ghost tours, get a taste of Southern cooking, and take a stroll along the picturesque historic riverfront. The city's healthy tourism industry combined with the couple's love for the area far outweighed the complications they knew they'd have setting up shop in Georgia, which is one of only two states in the nation where breweries still cannot sell beer directly to the consumers.
"We could have gone across the river into South Carolina and had an easier time with a brewery start up, but we have great hope that the state of Georgia will modernize their laws and become competitive with other states in our craft beer production," Ryan says.
Ryan's optimism may be rooted in the promising craft beer growth that's happening in Savannah, despite the Prohibition Era laws. Three production breweries — Service, Southbound Brewing Co. and Coastal Empire Beer Co. — and the longstanding Moon River Brewing Company brew pub call the city home. More are in the works.
Open a little less than two years, the brewery has earned a good reputation for its beer as much as it has for its mission statement. Southern Living magazine just named it one of the South's best breweries.
2016 will see Service Brewing Co. expand its reach further into markets in Georgia and the Carolinas. In early March, Service will release Old Guard, its spring seasonal Bière de Garde brewed with Service's house yeast strain which was captured from Meredith's beehives.
Even as Service looks ahead at growth, the brewery remains focused on the core mission: financially supporting America's veterans through the business.
"Our servicemen and women need greater support," Ryan says. "Craft beer brings people together and enables us to raise money while bringing light to great charities that are filling the void for our veterans and servicemen and women in need."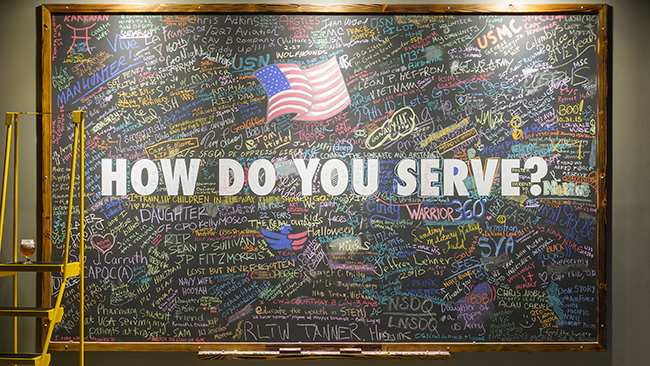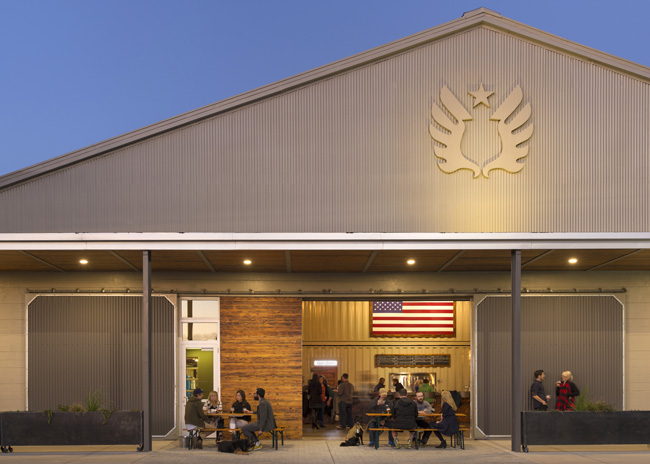 Service Brewing Co.
574 Indian St.
Savannah, Georgia 31401
Hours
Wednesdays 4:00 – 9:00pm
Thursdays 4:00 – 9:00pm
Fridays 4:00 – 9:00pm
Saturdays 12:00 – 9:00pm
All photos by Adam Kuehl, courtesy of Service Brewing Co.
---