No Comments
First Draft Taproom & Kitchen Joins PorchDrinking Family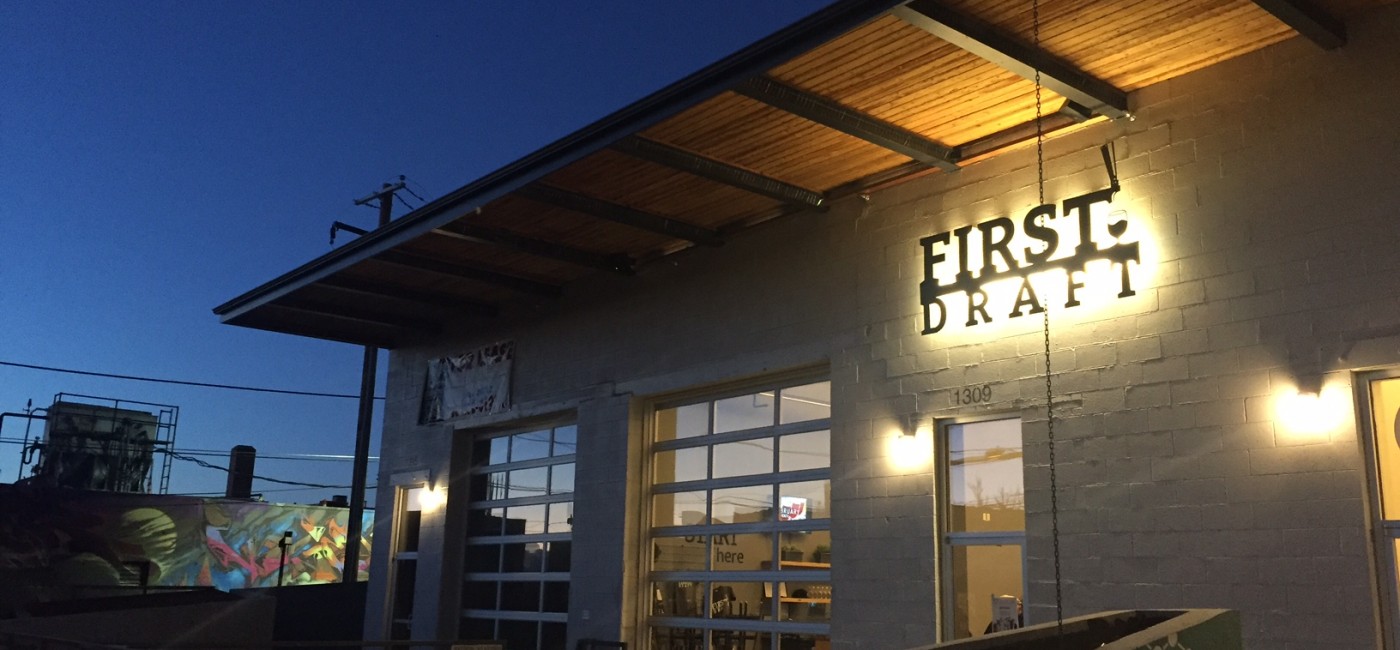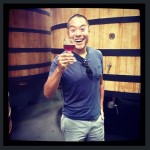 Location: 1309 26th St, Denver, CO 80205
When it comes to partnerships, we don't work with just anyone. A few examples, Creed once offered to sponsor the intro of our podcast and pay us $50,000 to use it, we politely declined. We once had Donald Trump approach us about writing a sponsored post on the merits of building a wall around our breweries to keep big beer away from further acquisition, we considered it for a hot second but eventually had to pass as well.
However, when presented with the opportunity to team up with First Draft Taproom & Kitchen, essentially the adult version of a frozen yogurt store, with its innovative pour-your-own draft system, well it was an offer we couldn't refuse.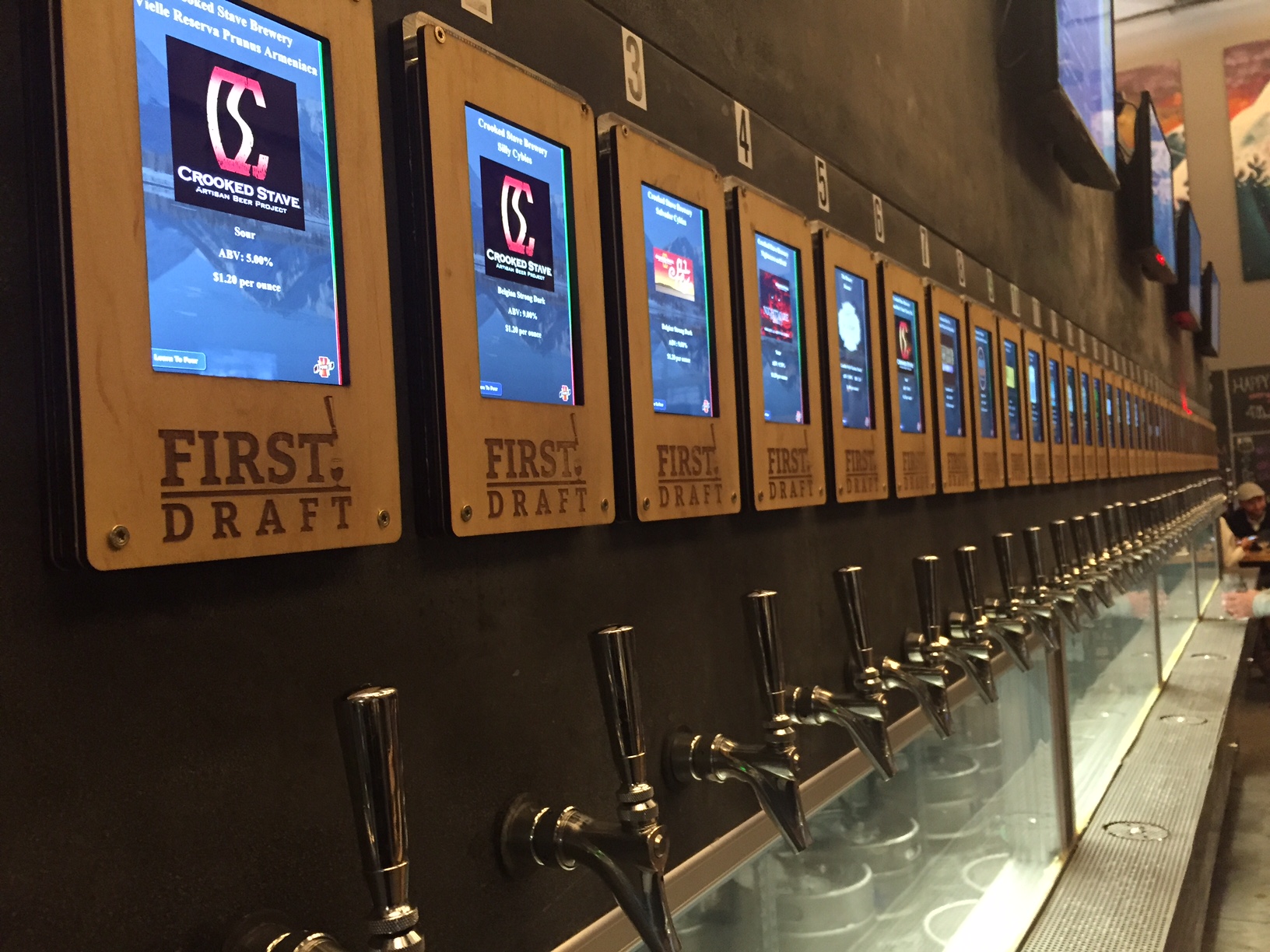 In all seriousness, we are thrilled to welcome the newest member of the PorchDrinking family, First Draft Taproom & Kitchen located at the corner of 26th and Larimer. As we alluded to before, First Draft houses the ultimate craft beer sampling experience with a 40 tap wall where you control the pours.
How exactly does that all work? When you're ready to sample beers, you'll check in at the front desk where you'll be assigned an RFID card that you'll use to activate the particular tap handle for the beer you're looking to sample. Just hold your RFID card up to the screen, which happens to also display the brewery, name of the beer, and a short description of that beer. That display screen will then flash a green light, which means you're ready to begin pouring. As you pour the screen will display the number of ounces you've poured and you're charged by that volume.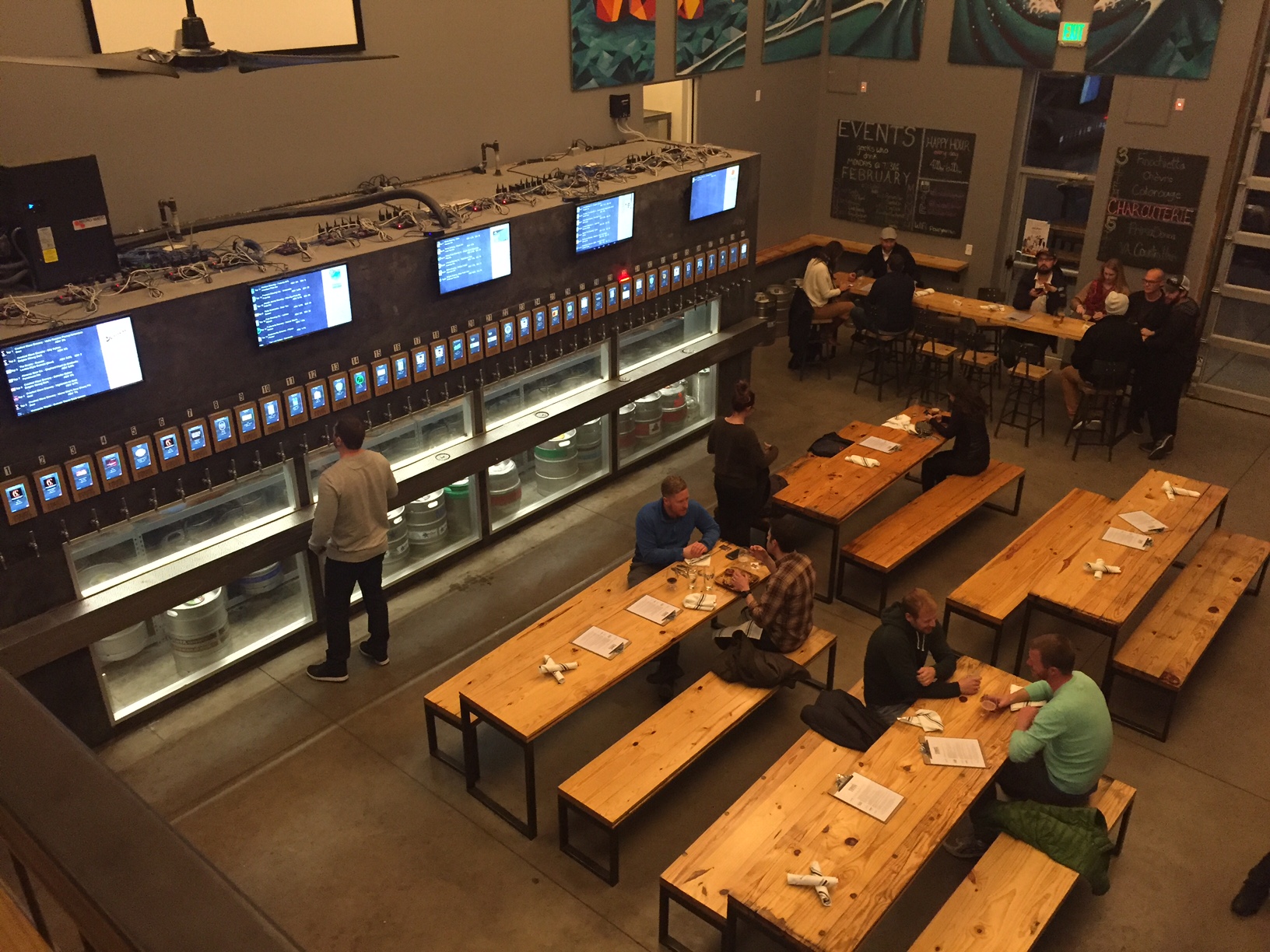 This pour-your-own draft system is the perfect way to try small samples of a large array of beer. Additional those taps are constantly changing out so there's always new things to discover. This month, First Draft is celebrating Sour Month where they'll feature a minimum of 5 sour beers on tap at all times. As part of Sour Month, they tapped Gueuze Tilquin yesterday and tonight host a three course beer dinner with Crooked Stave featuring the likes of Persica, Silly Cybies & Salvador Cybies, Vielle Prunus Armeniaca, Nightmare on Brett Aged in Leopold Bros Barrels, and Mama Bear Sour Cherry Pie. First Draft is also currently featuring three beers from the new out of state arrival in Melvin Brewing.
The full menu and pairings for tonight's event:
Amuse-Bouche
Quail Scotch Egg
Pork/Peach Sausage & Peach Chutney
Beer Pairing: Persica 
1st Course
Mussels with Beer Burre Blanc
Garlic, Shallots, & Bitter Greens
Beer Pairing: Vielle Reserva Prunus Ameniaca & Silly Cybies
2nd Course
Seared Hotchkiss Ribeye
Green Peppercorn Demi, Mushroom Gnocchi, & Microgreens
Beer Pairing: Nightmare on Brett (Leopold Bros. Whiskey Barrel) & Salvador Cybies
3rd Course 
Vanilla Panna Cotta
Cherry Pie Spheres
Beer Pairing: Mama Bear Sour Cherry Pie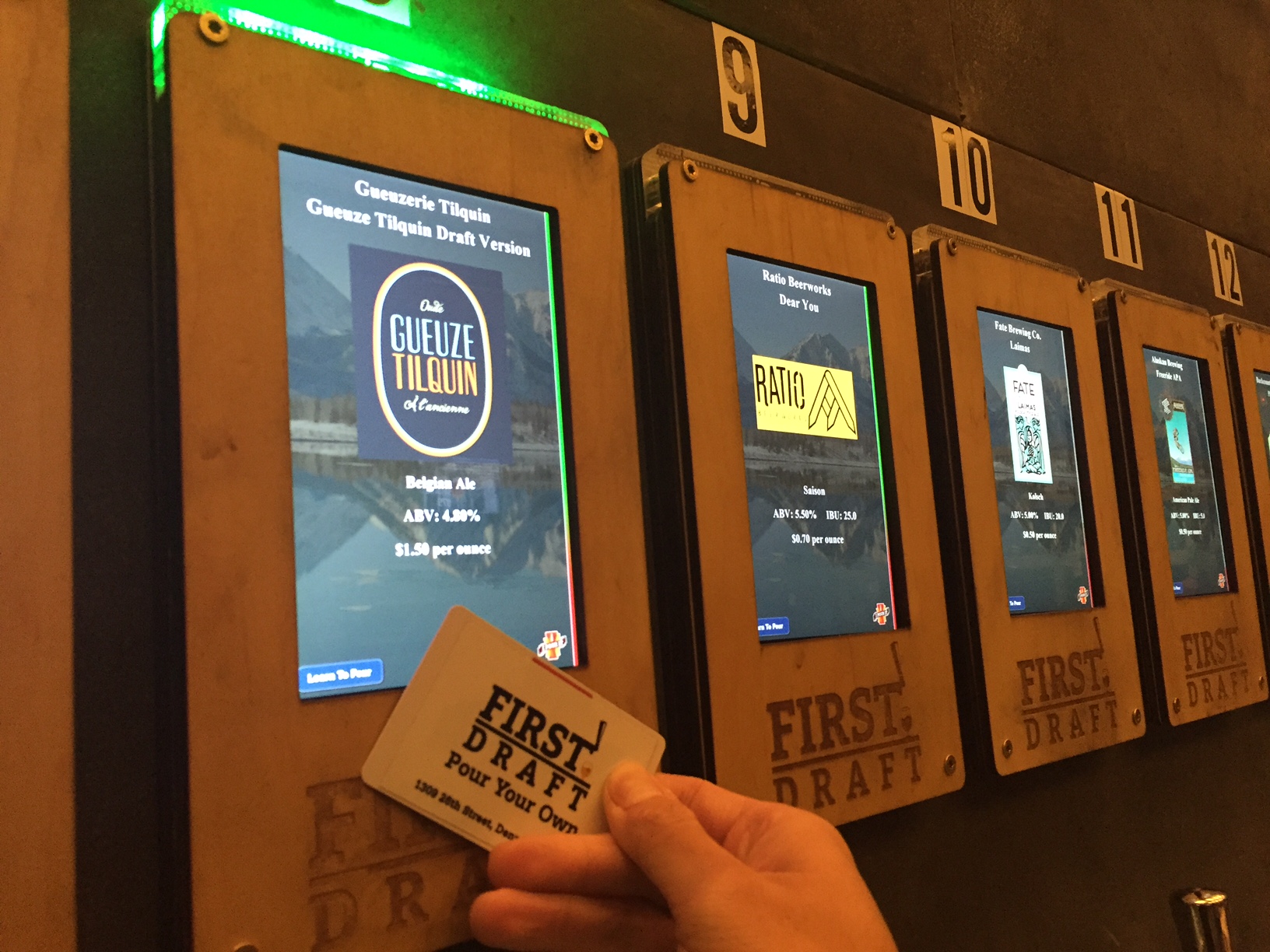 Whether you've always been curious about discovering various styles of beer, or you're an uber beer geek hunting waelz, First Draft offers a little something for everyone. Check out their full line up of Sour Month beers.
First Draft Taproom & Kitchen Full Sour Month Taplist
1. Russian River Supplication
2. Russian River Consecration
3. Russian River Temptation
4. Gueuze Tilquin
5. The Bruery Oude Tart
6. The Bruery Gypsy Tart
7. The Bruery Rueuze
8. Crooked Stave Flor d'Lees
9. Crooked Stave Mama Bear's Sour Cherry Pie
10. Crooked Stave Petit Sour Guava
11. Crooked Stave Nightmare on Brett
12. Crooked Stave Nightmare on Brett Cherry
13. Crooked Stave Petit Sour Guava
14. Crooked Stave Salvador Cybies
15. Crooked Stave Silly Cybies
16. Crooked Stave Sin Frontera
17. Crooked Stave L'brett d'Cherry
18. Crooked Stave Vielle Reserve Prunas Armeniaca
19. Almanac Wakatu Sour
20. Almanac Hoppy Sour: Mandarina
21. Almanac Farmer's Reserve: Blueberry
22. Almanac Truthful Statement
23. Almanac Devil's Advocate
24. Almanac Elephant Heart de Brettaville
25. Trinity 7 Day Sour
26. Trinity TPS Report
27. Trinity Red Swingline
28. Trinity Sour Cherry Threads
29. New Belgium Le Terroir
30. New Belgium Oscar Worthy Coffee Nitro
31. New Belgium Transatlantique Kriek
32. New Belgium La Folie
33. Breakside La Tormenta
34. Breakside Passion Fruit Sour
35. Stillwater Tenacity
36. Stillwater O Trabalho
37. Jolly Pumpkin Oro de Calabaza
38. Jolly Pumpkin Calabaza Blanca
39. Evil Twin Justin Blabaer
40. Evil Twin Sour Bikini
41. Odell Friek
42. Odell Pina Agria
43. Platt Park Phunky #1
44. Platt Park Cranberry Sour
45. Odd13 Blucifer
46. Odd13 Eric the Dead
47. Pikes Peak Oude Bruin
48. Pikes Peak Tava
49. Prairie 3rd Anniversary Sour
50. Avery 22nd Anniversary
51. Great Divide 21st Anniversary
52. The Lost Abbey Cuvee de Tomme
53. Grand Teton American Sour
54. Bear Republic Tartere Rouge
55. Cascade Black Cap Raspberry
56. Elevation Acide
57. Bonfire Break out the Bubbly
58. Wits End Miami Berliner Vice
59. Dry Dock BA Sour Apricot
---