No Comments
PorchDrinking's Weekly Denver Beer Beat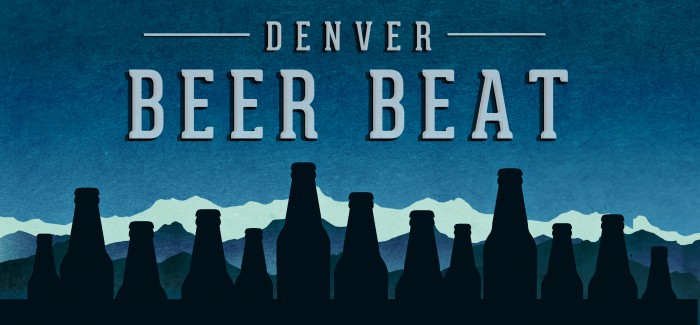 Hey there PorchDrinkers! Native to the city and looking for events to tide you over for the week? New to the city and looking for the best place to find tasty suds? Visiting and looking for events to hit while you are in town? Check out this week's Denver Beer Beat . . . did we miss any events in this week's? Let us know.
Welcome back to another installment of PorchDrinking's Weekly Denver Beer Beat. The Denver Beat brings news of openings, releases, dinners, anniversaries, etc. Futbol is out (well, the US team is out anyway) and the Fourth of July is here! Beers and burgers and fireworks! See which of your favorite breweries are ringing in the holiday at their taprooms and which craftbeer stalwarts are taking a break for the patriotic holiday! Cheers to beer and the red, white and brew!
Wednesday, July 2
River North Brewery (Fivepoints/Ballpark) – For this week's Wayward Wednesday, River North Brewery will showcase their sherry, wine and whiskey-aged blended beer – Barrel Reserve 2014. This brew starts pouring at 3pm July 2nd.Only five gallons, get there with the quickness!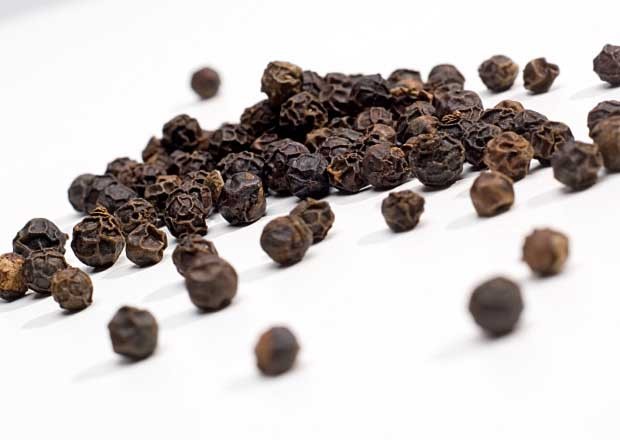 Copper Kettle Brewing (Southeast Denver) – Copper Kettle loves #firkinwednesdays and they know you do too! This month they are celebrating the style of Saisons. The Saison started as a seasonal summer style produced in the French-speaking part of Belgium and is now brewed year-round. This refreshing style has a medium to strong fruity/spicy taste with a distinctive yellow-orange color, highly carbonated, well hopped, and dry with a quenching acidity. This week's Saison has fresh cracked black pepper added giving it a smooth peppery taste with a bite! CKrêpes & CKatering out at 3pm serving up their delicious sweet & savory items!!  Two casks every Wednesday starting at 2pm and serving until 10pm!!
Hops & Pie Artisan Pizzeria and Craft Brew Taproom (Berkeley) – Hops and Pie's Summer Break!!! Hops & Pie will be closed this week for some vacation and summer time adventure. They hope you all have a great 4th and they will see you at 11:30am sharp on Tuesday July 8th.
Yak & Yeti Restaurant & Brewpub (Arvada) – For the fourth straight year Yak & Yeti is announcing the schedule for their Wheat Wednesdays. Each Wednesday at 4pm they will release a special keg of flavored beer. Quick disclaimer: They never use artificial ingredients; they always fresh fruits and real spices. Usually about a pound of fruit is added per gallon, not per bbl, like other recipes do. Here's the July line-up: 7/2 – Cherry Wheat, 7/9 – Clove Wheat, 7/16 – Blueberry Wheat, 7/23 – Ginger Wheat, and 7/30 – Cantaloupe Wheat. Wheat Wednesdays will stretch through August.
The Very Nice Brewing Co (Nederland) – Look for Very Nice's Half Barrel Hump Day special tapping. This week they'll tap a "Little Red IPA".

Asher Brewing Co. (Boulder) – This Wednesday Asher Brewing is happy to be hosting the Boulder Facial Hair Club monthly meeting… come check it out even if you're not already an awesomely hirsute member!!! $1 off beers if you come for the meeting and Fig's Catering will be here with spectacular Italian subs and entrees if you get hungry… meeting starts at 6/6:30.
High Hops Brewery (Windsor) – High Hops will tap "Mr. Bluebird," a Blueberry Pilsner @ 5pm – A light, refreshing lager with just enough blueberry flavor, it will have you singing the song of summer! Food from Bedrock BBQ.
Thursday, July 3
Loveland Aleworks (Loveland) – Loveland Aleworks is turning 2 years old! Stop in on July 3rd for their Fest of Ales event from 3pm to midnight. Lots of special beers will be flowing that day that you won't want to miss out on this event!
Bull & Bush Brewery (East Cherry Creek) – Join Bull & Bush Brewery for the Glendale Fireworks Show!  Pre-party at the brewery, Fireworks @ Dusk, stock up on some beers (in bottles and growlers) to get the Independence Day Weekend started off right!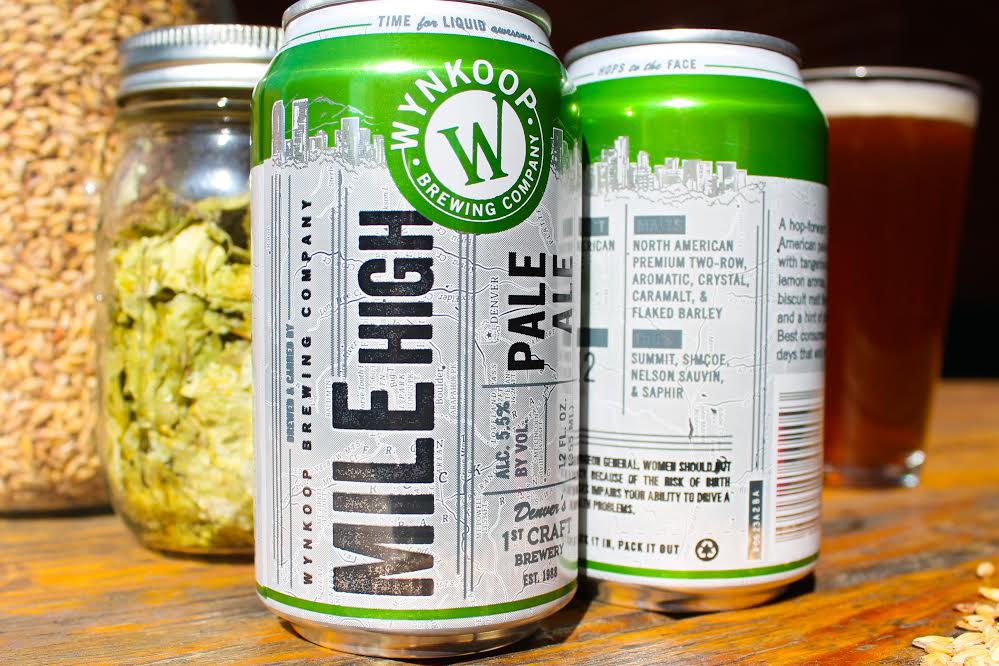 Wynkoop Brewing Co (LoDo/Union Station) – Wynkoop will release Mile High Pale Ale as the newest addition in their can lineup just before the July 4th holiday weekend. The beer, a session-able (at 5.5% A.B.V.) version of the popular Mile H.I.P.A., will feature a new can design which will be the template that the other year-round classics like Railyard, Belgorado, B3K, and Colorojo will soon transfer into. It will replace the Silverback Pale Ale.
Friday, July 4
Black Shirt Brewing (Five Points) – BSB is bringing back their popular Pale Red Rye with some wonderful changes (always chasing perfection in their recipes) and will be tapping it on Friday, July 4th. In addition, they plan to have a food truck (Roaming Bull Brasserie), live music from John Hyde of Two Tone Wolf Pack, cornhole, and plenty of tasty beer. They'll have Pale Red Rye on tap and in 32oz counter-pressure filled growlers to go for your camping trips this weekend. The 4th of July celebration at BSB runs from 2pm to 10pm.
Fate Brewing Co (Boulder) – Spend the Fourth of July with Fate Brewing as they have one of the besting viewing spots in Boulder for that evening's fireworks. On the 4th, they'll also be tapping their annual "Red, Wit and Blue" beer and will have some great food specials going on.
Funkwerks (Fort Collins) – Funkwerks will be open normal hours on the 4th and will be giving away a glass for every bottle purchase. On that day, they will release a single hop experimental Saison called "Galaxy", made with just Australian Galaxy hops. This will be available both on tap and in 750ml bottles. Then later that night, take a picture of your Funkwerks beer at your Independence Day festivities and you will be entered to win a Funkwerks prize of a t-shirt, hat or bottle of beer. Post them up on the Facebooks.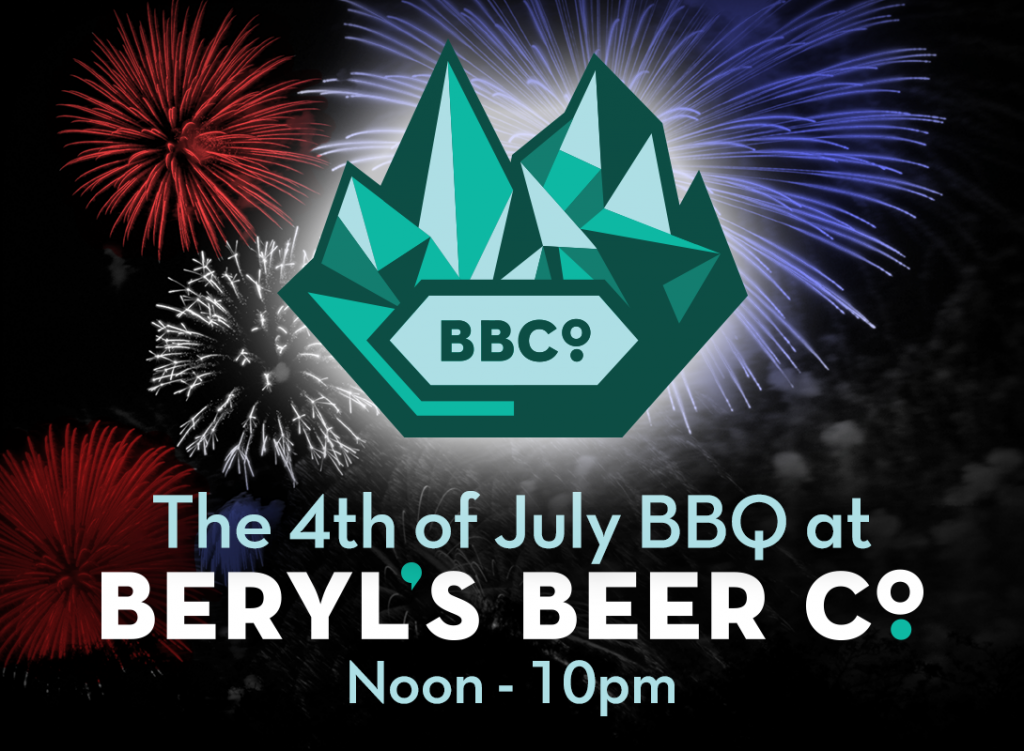 Beryl's Beer Co (Five Points) – Denver's newest brewery will be open for special hours on the 4th of July from noon to 10pm. Beryl's Beer will have BuckCreek BBQ on site serving up food as well. Hang out, bring some patio chairs, have a beer or two and watch the fireworks around town.
City Star Brewing (Berthoud) – Coming to "Small Town USA" Berthoud, Colorado this Fourth of July – "ALL American IPA"! This American IPA is brewed with a handful of elusive USA hops: Columbus, Simcoe, Amarillo, Mosaic and dry hopped with Citra hops. City Star taproom hours Friday 7/4: noon-7pm. Celebrate your independence with a craft beer.

Post Brewing (Lafayette) – An Independence Jubilee complete with backyard pig roast from 11am until the pork runs out on the Fourth of July!  There aren't many things that are better than beer, pork, and a long weekend. Lafayette's Post Brewing Company knows that, so they'll be hosting an Independence Day Jubilee complete with a backyard pig roast. Enjoy whole roasted pork and delicious fresh beer, then shimmy on down the block to watch the local fireworks show. Full menu also available all day. $12 a plate for the pork goodnesses (while it lasts)!
Freshcraft (LoDo/Union Station) – Join the Freshcraft crew on this very special day for some amazing food and drinks.  They will be open at their normal time at 11am and serving up Firecracker Shrimp Po-Boys with a Tabasco-Chili Aioli for lunch.  Dinner special will be an amazing BBQ platter featuring Slow Smoked Baby Back ribs, Mama Hall's Potato Salad, Corn on the Cob, and Baked Beans, and Apple Pie for Desert! Along with the 4th of July inspired food they will be tapping The Bruery's Oude Tart, Epic Hop Syndrome and serving some delicious Red, White, and Blue Sangria's.
Black Bottle Brewery (Ft. Collins) – This week, in honor of the old Red, White and Blue for the 4th, Black Bottle will be tapping a Red, White and Blue themed beer.
Copper Kettle Brewing Co (Southeast Denver) – July 4th Barbecue Party & Kolsch Party!!! What better way to celebrate Independence Day than at your local neighborhood brewery with all your friends?!! It's BYOG, Bring Your Own Grub!! They'll have a couple grills out back, all ready to go, and you just bring whatever you would like to cook up and go for it!! Potluck style as well, so if you have a signature dish that you like to share bring that too!!! Plus, the Kolsch returns!! Light, summery and super refreshing!
Saturday, July 5
Loveland Aleworks (Loveland) – To help raise funds for the local nonprofit Downtown Loveland Association, Loveland Aleworks owner Nick Callaway is hosting the 'Small Batch Brew Bash' on Saturday July 5th from 11am – 3:00pm. The cost to attend is $30 online to receive a commemorative tasting glass and get to try about 10 different beers brewed by the staff. 100% of ticket sales benefit the 501c3 Downtown Loveland Association! In addition, there will be belly dancers, door prizes, family-friendly games and 2 food carts.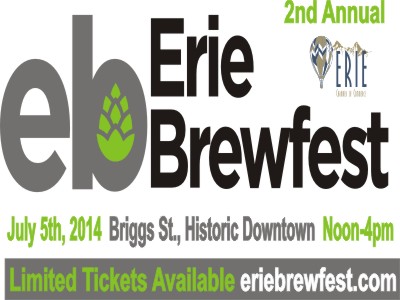 Erie Brewfest (Erie) – 12pm – 4pm – Join in for the 2nd Annual Erie Brewfest and enjoy sampling beers from 23 Colorado Brewers and local food trucks. This year's event will be held on Briggs Street in the heart of Historic Downtown Erie. Proceeds from this event benefit the Erie Chamber of Commerce and the Colorado Brewers Guild. Pre-sale tickets are $30, $35 day of the event. Tickets and info at: eriebrewfest.com.
Samuel Adams Brew & View (Denver City Park) – Free Outdoor Movie, Live Music, Games, Sam Adams Beer, & Food! at Denver City Park on Saturday, July 5 from 6:00 PM to 10:00 PM! This event is free to attend, pay as you eat and drink.They'll be serving good, cold beers, and sampling some surprise styles.Don't forget to RSVP here to save your spot!
Sunday, July 6

 Rackhouse Pub (Five Points) – The Rackhouse Pub just got their new keys to their new building at 2875 Blake St. Get stoked on brews, burgers and Mac & Cheese being that much closer to your palettes. They were just planning on moving across the street from Stranahans Distillery, but are now relocating to the Five Points neighborhood.
Great Divide Brewing Co (Denver) – Great Divide is getting ready to release their trio of third quarter seasonal's in early July. Look for the new Showdown Rye IPA (8.3% ABV) soon. It has classic rye spiciness along with a big dose of American hops. Also, Heyday White Ale will return this season, a Belgian-style white ale perfect for summer. Also being released back into the wild is the Oatmeal Yeti Imperial Stout (9.5% ABV), a big bold dark brew with a small amount of raisins added for a dark fruit character. These brews will be available July through September. #IBelieve #yetimafia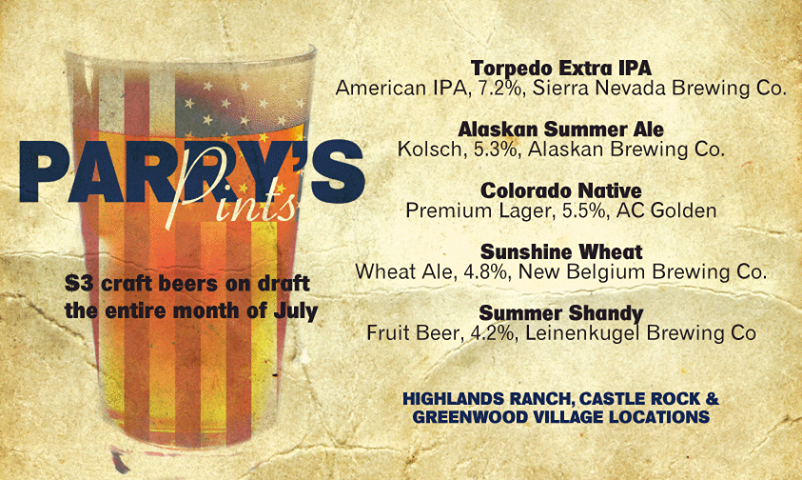 Parry's Pizza (All locations) – $3 pints of craft beer for the month of July. Check them out and share this with your friends and enemies. Highlands Ranch, Greenwood Village and Castle Rock locations. Sierra Nevada Brewing CompanyAlaskan Brewing Co.AC Golden Brewing CompanyNew Belgium BrewingJacob Leinenkugel Brewing Co.
Factotum Brewhouse (Sunnyside) – The taproom plans have been reviewed and approved by the Department of Environmental Health. Factotum is on to the next step in their build-out process!
Monday, July 7
Federal Bar & Grill (Jefferson Park) – 7pm – 9pm – Federal Bar & Grill Beer Club night! Oskar Blues Pint Night! Buy an OB pint, keep the glass!
Lone Tree Brewing Co (Lone Tree) – It's Growler Monday! Bring in and fill your LTBC logo'd growler and receive a discount. Not that you needed an excuse for beer on a Monday…but now you have one. Slainte!
Tuesday, July 8
Funkwerks (Ft. Collins) – Don't forget that every Tuesday is Double Stamp Tuesday at Funkwerks. Stop in and buy a bottle to go and get your card stamped twice today. If you get 6 stamps you get a free bottle of Funkwerks beer!
Our Mutual Friend Malt & Brew (Five Points) – Keep the Glass! Every Tuesday for $10 you get an artist series glass (10oz) and three fills (under 8% abv). Every month (or while supplies last), Our Mutual Friend will feature a new artist. Support local art and local suds!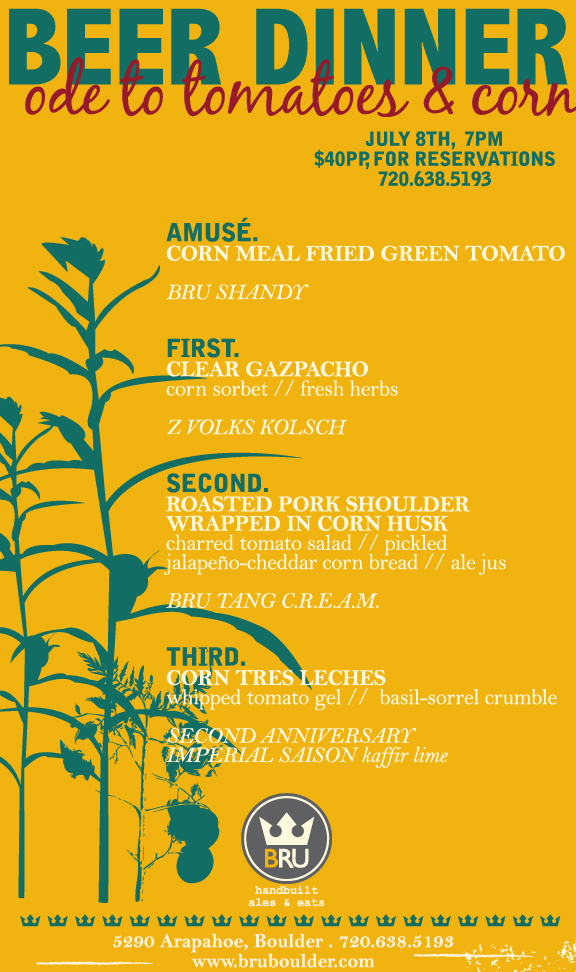 Bru handbuilt ales and eats (Boulder) – Join the Bru crew for their next Beer Dinner on July 8th at 7pm. $40 per person, for reservations call 720.638.5193.
Odyssey Beerwerks (East Arvada) – Get a FREE BEER every Tuesday from Odyssey Beerwerks when you buy a growler fill. Offer good all day on Tuesdays. Also enjoy Happy Hour 3pm to 5pm.
Future Events
July 12th – 18th Annual Colorado Brewers Rendezvous (Salida, CO) –  75 Colorado brewers pouring over 200 different beers to quench your thirst and plenty of good food available to satisfy your hunger. Tickets and More info here.
July 12th – Breckenridge Brewery 24th Anniversary Hootenanny. Grab tickets here!
July 17 – The Big Eat Denver – find tickets here – 36+ of Denver's hottest indie restaurants, wine, beer and spirits will showcase their magnificence.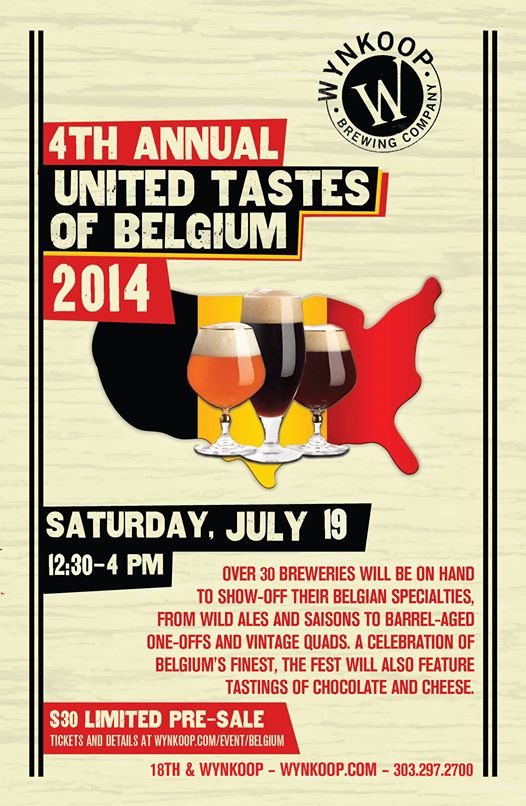 July 19th – Wynkoop Brewing Co (Union Station/LoDo) – Wynkoop hosts the 4th Annual United Tastes of Belgium. The event brings reps and brewers from over 30 breweries to show off their finest Belgian and Belgian-inspired styles of beer. Limited Advanced tickets are available for $30, buy now to save $10!
July 25th – Beer Camp Across America (Civic Center Park – Denver) – Eighty Colorado breweries have signed on to join fellow brewers and beer lovers at Sierra Nevada's Beer Camp Across America, an unprecedented traveling beer festival that will take place later this summer.

August 2nd – Sesh Fest at Sculpture Park (Central Business District) – Sesh Fest will be an afternoon of summer fun with beer (5% or less but still packed with all of the flavor), food trucks, lawn games and music at Sculpture Park in downtown Denver. You can snag tix now!
That's a wrap for this week's Denver Beer Beat.  Cheers to ye and may eternity find us in as good company as this! Check ya later!
Stay Thirsty! and Keep Denver Beer'd!
Did we miss any events in this week's? Let us know.