No Comments
PorchDrinking's Weekly Denver Beer Beat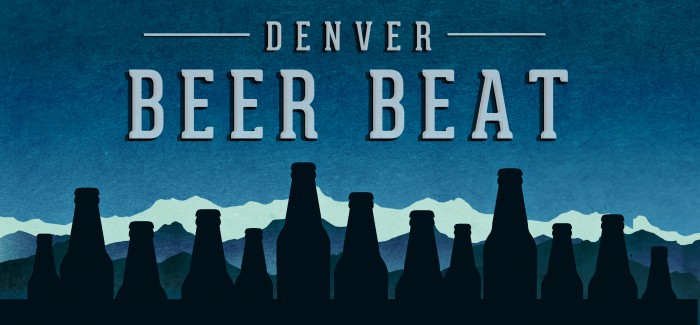 Hey there PorchDrinkers! Native to the city and looking for events to tide you over for the week? New to the city and looking for the best place to find tasty suds? Visiting and looking for events to hit while you are in town? Check out this week's Denver Beer Beat . . . did we miss any events in this week's? Let us know.
Oh what up May?! Get up in here you sweet, sweet month of patio weather you. We have just a few more weeks until American Craft Beer Week but that doesn't mean that Denver and Boulder ever have a shortage of beertastic voyages for you to sip on. Here is a roundup of some of our not-to-miss events for the week. Cheers for beers!
Wednesday April 30
Funkwerks (Ft. Collins) – Starting this Wednesday, 'Bike to Funkwerks' will be celebrated each and every Wednesday. In addition to becoming a zero waste brewery, Funkwerks would like to encourage bicycling during the warmer months. Bike to the taproom on Wednesdays and your second beer is on the house! We'll ride a massive wheelie to that! #tabletop #bunnyhop #tailwhip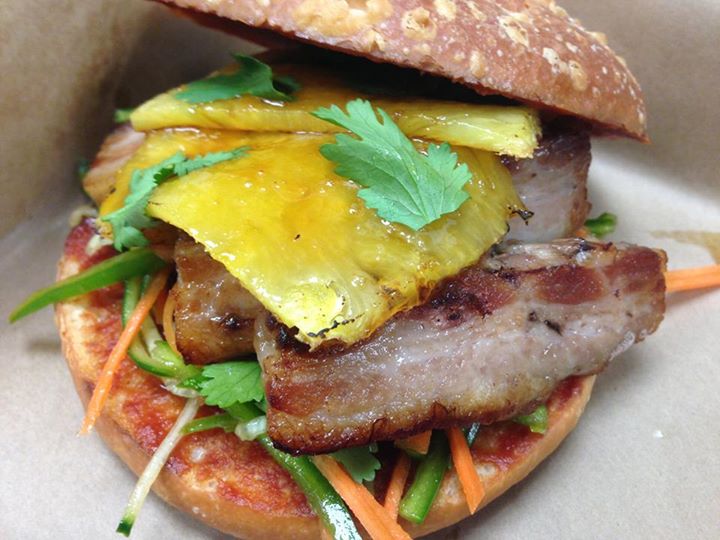 Hops & Pie Artisan Pizzeria and Craft Beer Tap Room (Berkeley – Denver) – Along with new tappings each day, enjoy the Artisan Sando Of The Week: Crispy Confit Pork belly, Hawaiian BBQ Sauce, Caramelized Pineapple, Jalapeno/Cucumber/Cilantro Slaw on Griddled House Roll. Oh, you are so good to us Hops & Pie!
Freshcraft (LoDo – Denver) – Downtown looking for lunch? Come in 7 days a week to Freshcraft from 11am to 3pm for their awesome Lunch Combo! Pair one of their select Entrees with a select draft for $2 more.
Available Entrees                    Available Drafts for $2
Daily Lunch Feature!             Stone Go To IPA
Salmon BLT Pita                     Avery White Rascal
Steakhouse Salad                   Upslope Lager
Meatloaf Sliders                      Dry Dock Amber
Pretzel Turkey Baja                Left Hand Milk Stout
Orchard Chicken Sandwich   Telluride Bridal Veil Rye Pale
Seafood Stew Quinoa Cakes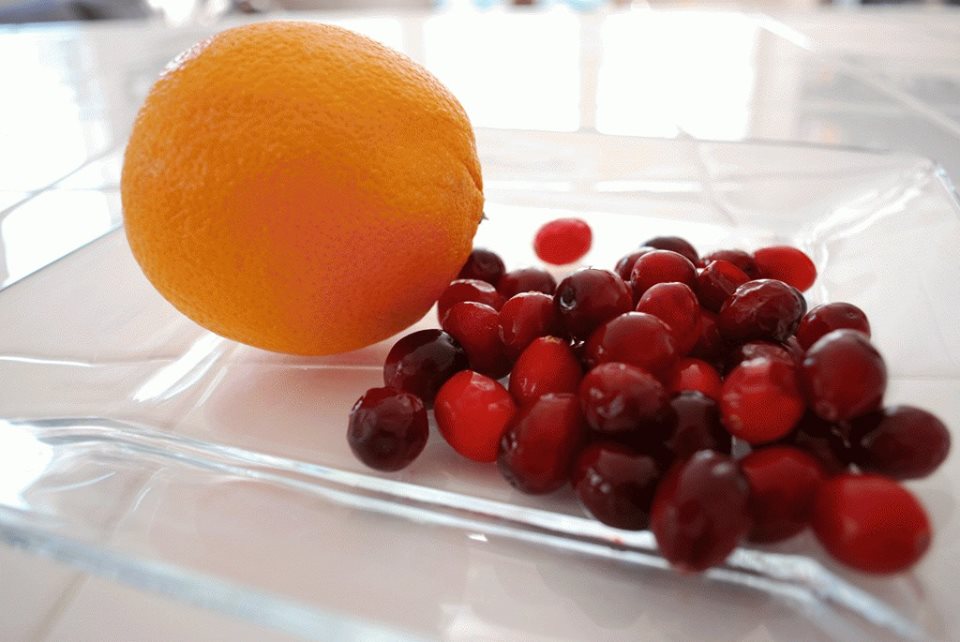 Copper Kettle Brewing Company (South East – Denver) – The Copper Kettle is celebrating Blondes this month by featuring a different blonde cask every Wednesday. Today's — a twist on the cocktail, Sex on the Beach, has peach schnapps, cranberry and orange peel. It will be tapped at 3 p.m. A new food truck, Chef in a Box, will be on hand as well.
Post Brewing Co. (Lafayette) – The Post Brewing Company have a new beer they're tapping this Wednesday…"Boys' Medium" – A lot of man in a medium amber shirt. "With an ABV of 5.6% this easy drinking amber ale is built on a base of English Maris Otter malt, dark crystal malt and a touch of chocolate malt for color and complexity. Gobs and gobs of American C hops are recklessly thrown at this beer throughout the process culminating in a deft balance of playful citrus, deep bitterness and just enough malt sweetness to hold it all together," says brew master Bryan Selders. See you on Wednesday for the tapping!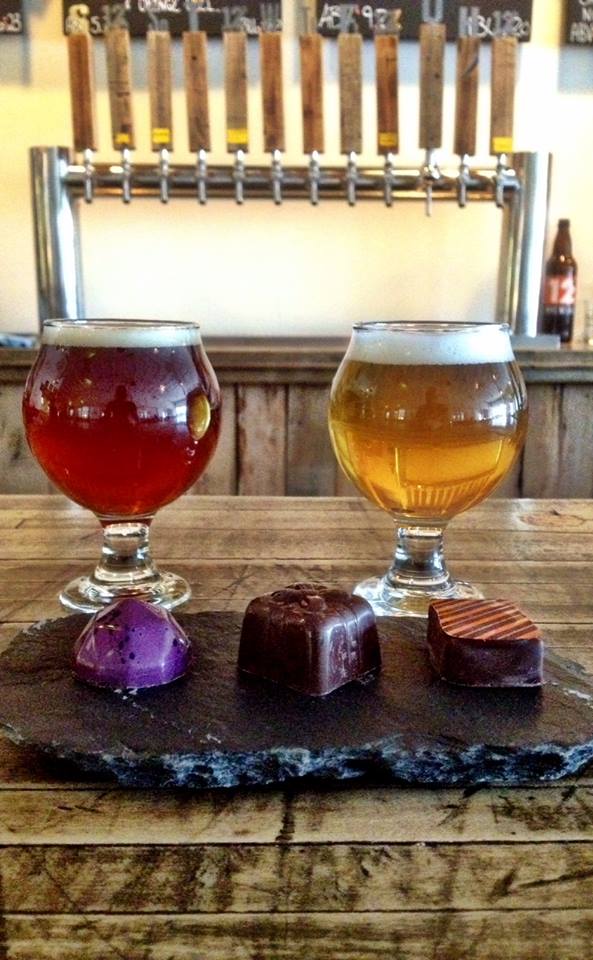 Twelve Degree Brewing (Louisville) – Women beer enthusiasts, chocolate lovers, and foodies are in for a decadent treat in an upcoming beer & chocolate pairing set for Wednesday, April 30th at 7pm. Twelve Degree Brewing of Louisville is hosting a pairing with their Belgian artisan ales and Robin Chocolates of Longmont. The pairing is all about what happens when care in beer meets care in food. It demonstrates a synergy between artisan Belgian craft beer and handcrafted fine chocolates. The experts in each location will be speaking at the event: Robin Autorino, owner of Robin Chocolates, and Jon Howland, Head Yeast Wrangler at 12 Degree Brewing. Organized by Barley's Angels Colorado, the event takes place on April 30th, begins at 7pm, and costs $20. Sign up here.
Thursday May 1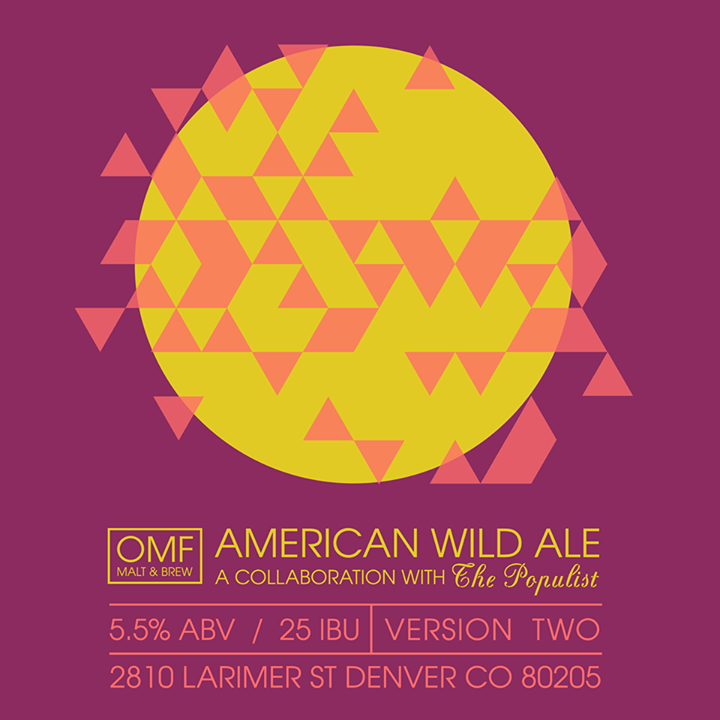 Our Mutual Friend (RiNo – Denver) – Our Mutual Friend will tap Version Two of their never ending collaboration American Wild Ale with friends & neighbors The Populist! It's a sour, citrusy, funky beauty of a beer that's been living with brettanomyces in a red wine barrel for a few months. Beer taps at 4. A Taste of the Philippines is doing the food and Scott Beck is spinning records. Cheers!
The Source Building (Warehouse District – Denver) – The Source artisan food market in RiNo will host a New Belgium Brewing takeover today through Saturday. From 11 a.m. to 10 p.m., New Belgium will feature a miniature tasting room complete with New Belgium classics, along with the brewery's more esoteric Lips of Faith series, for sampling. In addition, the Source will show the Kentucky Derby races on a giant screen on May 3. All of the proceeds from New Belgium's Take Over at The Source will benefit the nonprofit Alliance for Sustainable Colorado.
Friday May 2
Rio Grande (Ft. Collins, Denver, Greeley, Boulder, Lone Tree) – Rio Grande (Famed for strong Margaritas) Launches Craft Beer Collaboration Project. The Fort Collins Rio has officially launched the program and features a Coopersmith's brew: a blood orange wheat called Rio Trigo that was tapped on April 21. Both establishments are iconic Old Town Fort Collins institutions with decades of history—the Rio Fort Collins opened in 1986, and Coopersmith's followed soon after in 1989. The Fort Collins Rio also will be serving two acclaimed Odell's taps as well. The other four Rio markets — Greeley, Denver, Boulder and Lone Tree– will begin rolling out their collaborations over the next month and include partnerships with Wiley Roots, Renegade, Grimm Brothers, Sanitas Brewing, Fate Brewing Co. and Lone Tree Brewing Company.
Saturday May 3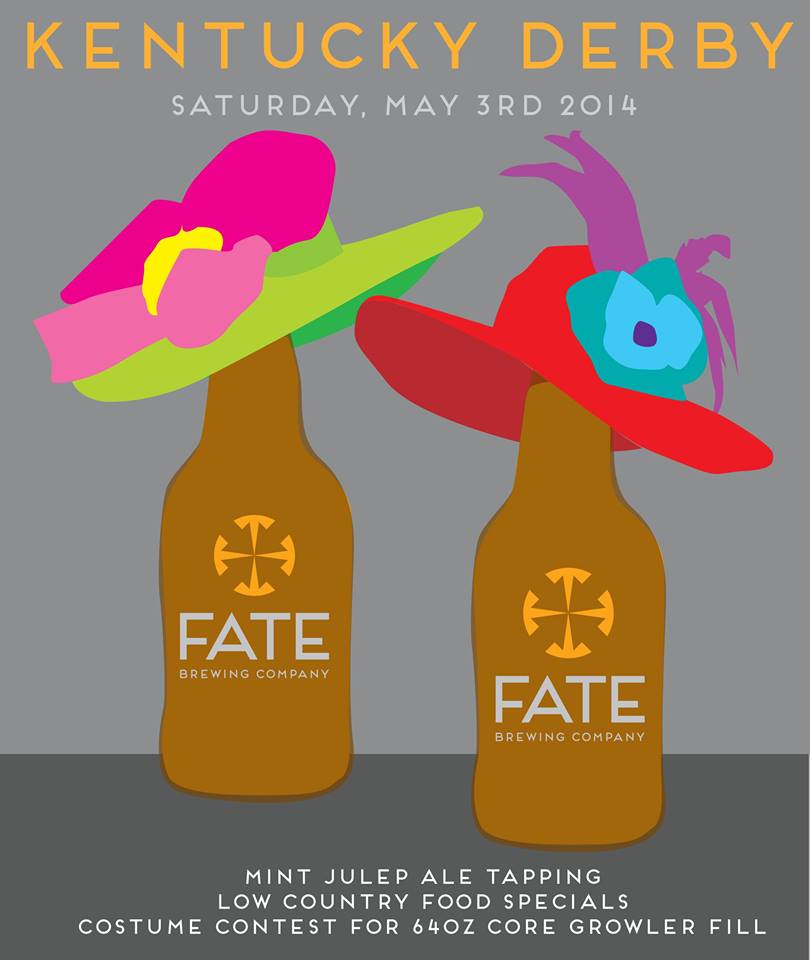 FATE Brewing Co. (Boulder) – The Kentucky Derby is here and they've got some great stuff planned for the event! FATE will be tapping a Mint Julep Ale, have some excellent food specials and a costume contest with a beer-rific prize. Hope to see you out. Cheers! Big Choice Brewing (Broomfield) -Big Choice Brewing in Broomfield will celebrate its second anniversary from 10 a.m. to 8 p.m. today at the Old Man, a roadhouse on 120th Avenue (the taproom will be closed today). There will be a 5K race in the morning and then special tappings and barbecue all day. For the kids, there will be face painting and a jumpy house from noon to 3 p.m. For the adults, cornhole and Jumbo Jenga tournaments start at 3 p.m.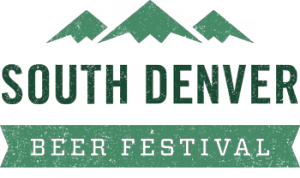 Clement Park (Columbine – Littleton) – Beer Craving's South Denver Beer Festival – Day One – South Denver Beer Fest features over 60 breweries both local and national. Guests will have the opportunity to sample over 120 beers and vote for their favorites in a variety of categories. The festival will also feature a special VIP section devoted to local distillers, chocolate and cheese producers. We are introducing a Beard/Mustache Competition and a Best Costume Competition with sweet prizes. There will be Non-Alcoholic section to the festival featuring unique N/A beverages from around the country. Tons of Gluten Free options will be available! Buy tickets.
Cruise 4 Brews (Loveland) – This Saturday, May 3rd starting at 11:30am, you are encouraged to ride your bike over to Loveland Aleworks for the first stop of a bicycle tour of several Loveland breweries with Cruise 4 Brews. The tour will leave Loveland Aleworks around noon and posse-up to Big Beaver Brewing, then to Grimm Brothers Brewhouse, and then to Verboten Brewery, and then to Crow Hop Brewing and then ending back at Loveland Aleworks. Each brewery will be offering up their own specials that day for those who ride. For more info call 970-430-0047.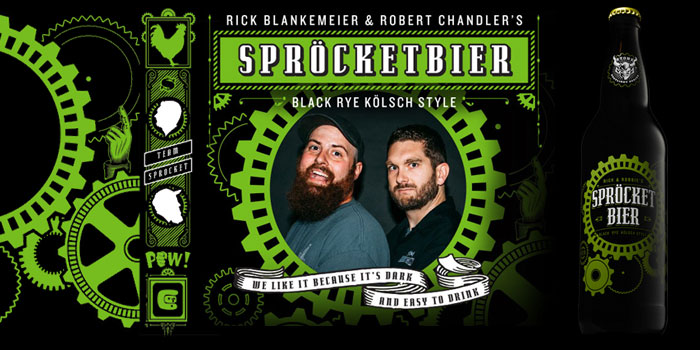 Falling Rock Tap House (LoDo – Denver) – 6:30pm – Falling Rock Tap House will host San Diego County's Stone Brewing Co. for a meet the brew crew event. Fans will have the opportunity to mingle with two very special people during the event, Stone Quality Assurance Supervisor Rick Blankemeier and Production Warehouse Lead Robbie Chandler. Rick and Robbie are in town to celebrate the national release of Spröcketbier, a black rye Kölsch-style ale. Together, they formulated the recipe that won an interdepartmental competition dubbed the Stone Spotlight Series. Having their beer brewed, packaged and distributed nationally beginning April 21 was the first place prize. They will also be pouring some Stone IPA and Stone Go To IPA.
Sunday May 4
Clement Park (Columbine – Littleton) – Beer Craving's South Denver Beer Festival – Day Two – South Denver Beer Fest features over 60 breweries both local and national. Guests will have the opportunity to sample over 120 beers and vote for their favorites in a variety of categories.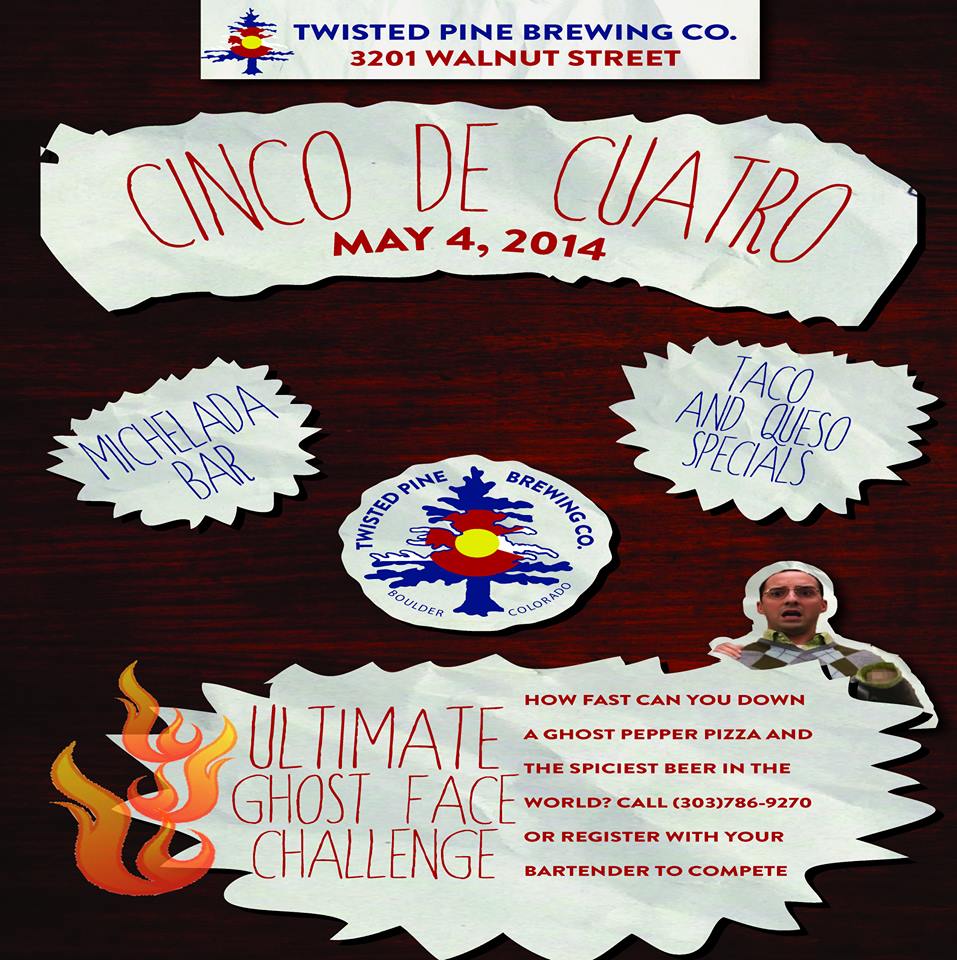 Twisted Pine Brewing Co (Boulder) – This Sunday, Twisted Pine is celebrating Cinco de Cuartro and will host The Ultimate Ghost Face Challenge at 2pm. Contestants will compete to see who can finish off a ghost pepper pizza AND a bottle of Ghost Face Killer (chili ale) first. If you're a glutton for punishment and feel you can withstand the heat, register by calling (303) 786-9270 or sign up in the taproom before then. For the rest of you not competing, they will be offering taco and queso specials and a michelada bar.

City Star Brewing (Berthoud) – Celebrate City Star's second birthday with us on Sunday, May 4th! Taproom opens at noon with the release of Tequila Barrel Aged Golden and aka Laser Bunny will be playing 2-5pm. Join Ian for a trivia "Challenge of Nonsense" in the brewery. Renew or purchase your City Star Deputy mug club membership. Did we mention there will be cupcakes?!?!?!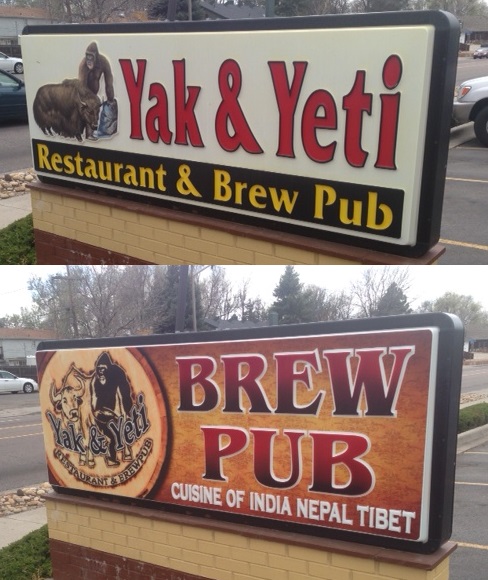 Yak & Yeti Restaurant & Brewpub (Olde Town – Arvada) – "I've eaten here at least three times before and I didn't know you guys brewed your own beer."  This story among many others is what prompted Yak & Yeti to update their new monument sign out in front of the brewpub.   They've also had to answer the question of "what kind of food do you serve?" many, many times.   Hopefully now, with new emphasis on "Brewpub" and "cuisine of India, Nepal and Tibet," the sign will help educate all the drive-by traffic on Ralston Road in Olde Town Arvada about exactly what Yak & Yeti has been brewing up in their little spot for years. The barrel-head carving of their logo was originally done by Raun Crawford of Rocky Mountain Barrel Company here in Denver.  They started using that image in some of their print materials and it made sense to incorporate it into the front signage.  The original barrel-head hangs in the bar room on the first floor now. Stop in for the same great food, and same great beer. Our favorite is the Chai Milk Stout paired with the Chicken Tikka Masala!
Monday May 5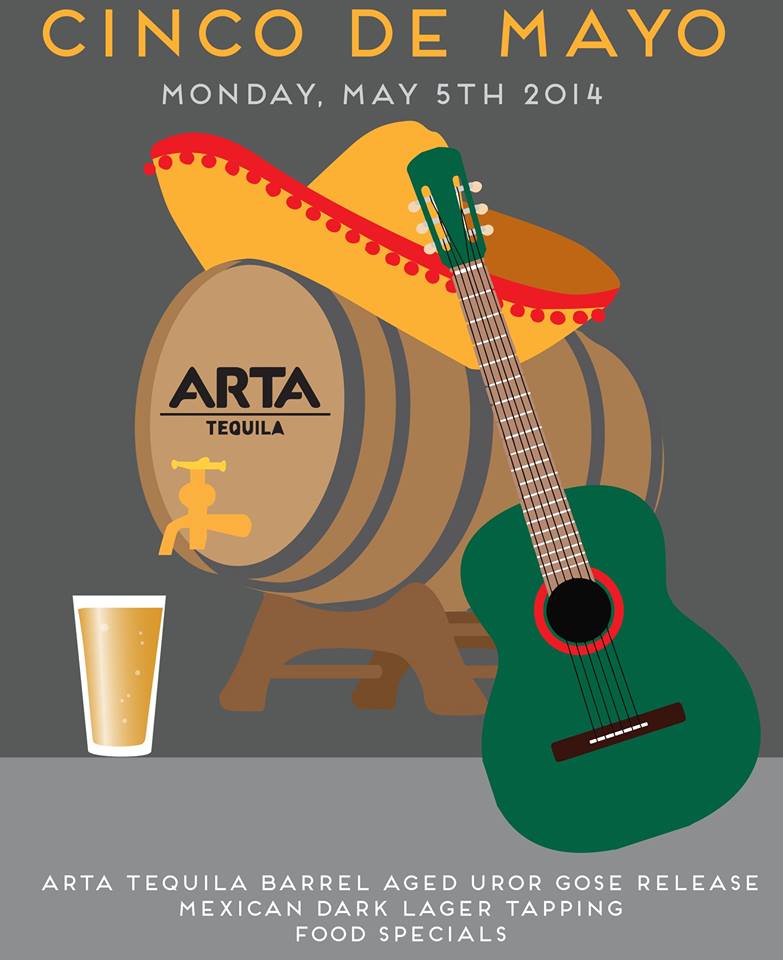 Fate Brewing Co (Boulder) – Make sure to stop by FATE on Cinco De Mayo. They will be releasing 750ml bottles of their 'Arta Tequila,' a barrel aged Gose! They'll also be tapping a Mexican Style Dark Lager. You had us at 'tequila!' The Post Brewing Co (Lafayette) – Come celebrate Cinco de Mayo with the release of the Post Brewing Co's Top Rope Mexican Lager. The celebration will run from 4pm to 10:30pm.
BrewAsanas and Jagged Mountain (Downtown – Denver) – Yoga and Beer! Warrior Pose with Michelle of BrewAsanas at Jagged Mountain on Mon. May 5th at 6pm Sign up here. Summer has arrived! That means hiking and biking and running and climbing … and YOGA. Bring a friend or two – register now for other May events also before classes fill up! Bring a yoga mat and water.
Tuesday May 6
BrewAsanas and Kokopelli Beer Co. (Westminster) – Yoga and Beer! Get your stretch on with Micahla of BrewAsanas at Kokopelli Beer Co. on Tue. May 6th at 6pm. Sign up here. Bring a yoga mat and water.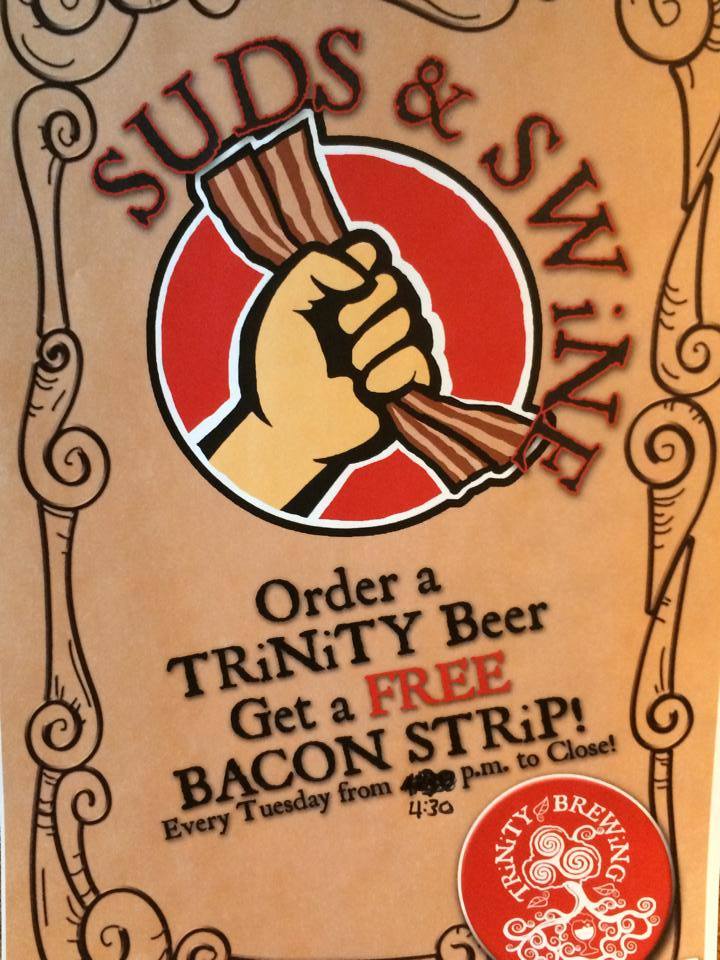 Trinity Brewing (Colorado Springs) – It's that time of the week again! You get FREE bacon with every TRiNiTY house beer you order starting at 4:30 until they close. Go get your bacon on! Trinity Brewing announced recently that they will be opening a location in Denver. We are pretty stoked on that!
Hops & Pie (Berkeley – Denver) – Tuesday Night 23 is here, 2 topping 18″ pizza and 2 drafts for 23 bucks from 5-close!
Future Events
May 9 –  McNichol's Building (Denver) – Slue Foot Sue's Shindig – It's about time for a barn burning foot stomping beer drinking square dancing hootenanny. So Imbibe! Denver teamed up with The New West Gallery at Mcnichols Building, Casey James Prestwood and the Burning Angels, 5 Colorado breweries, Rockmount Ranchwear, and Moe's BBQ to do an event where they could finally use the word hootenanny to describe it. While day dreaming of this event, they thought $10 should include craft beer, BBQ, and music. Who needs $200 galas when you've got Imbibe?! Join us at the Slue Foot Sue's on May 9th at the McNichols Building.
May 10 – Powder Keg Brewing Co. (Niwot) – They were just added to the New Brew Fest that will be held in Niwot, Colorado on May 10th and Whistlestop Park! Powder Keg will be pouring some stellar beers as will a ton of other local breweries. Get your tickets here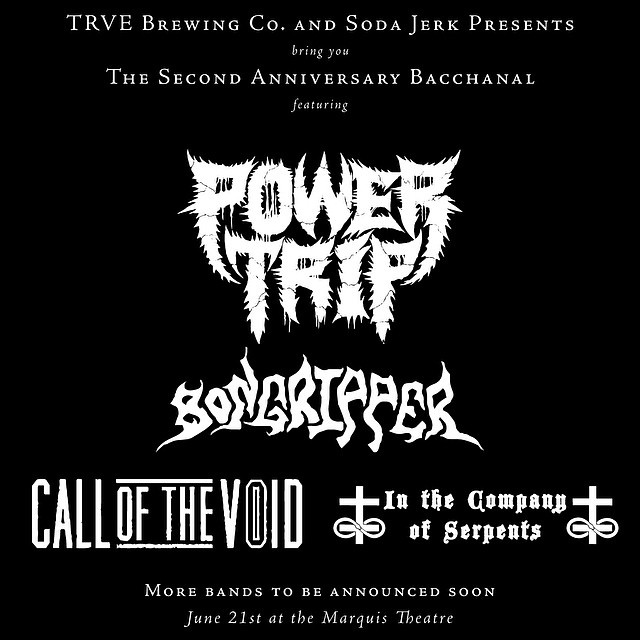 June 21st – TRVE Brewing and Soda Jerk Presents (Denver) – TRVE's second anniversary is going to crush. Power Trip,BONGRIPPER, Call of The Void, and In the Company of Serpents with more bands being announced soon will storm the stage while TRVE Brewing's ales storm the taphandles. Atlas Cabinets will be providing backline for the anniversary show. It will be thunderous. Tickets are already going fast, so get yours at http://trve.cc/secondanniversary now.