No Comments
Roundtable Discussion | Mexican Beer for Cinco de Mayo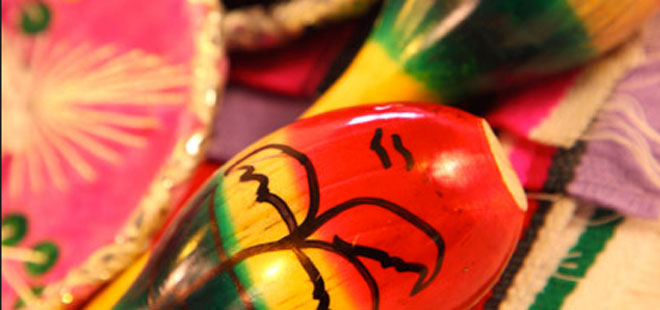 Cinco de Mayo is this Monday, so I asked our PorchDrinking team what their favorite Mexican beers are. The conversation quickly turned from the usual suspects (i.e. Tecate, Modelo, Corona, etc.) to some unexpected and definitely fiesta-worthy craft beers.
---
Colin Clancy
I don't always drink Mexican beer, but when I do, I prefer Dos Equis.
---
Erin Petrey
TECATE FOREVER
---
In order of awesomeness:

Modelo
Tecate
Pacifico
Sol
Victoria
Dos Equis
…
…
…
Corona
…
…
…
Corona Light
---
I like to think of Tecate as the Mexican High Life, so yeah definitely Tecate.
---
Tecate is my fave, but I'll prolly be imbibing copious amounts of Tequila.
---
Does Bud Lite Lime or straw-ber-rita count? Olé!
---
Brady…
---
Modelo Especial is the perfect thing to stay hydrated in between tequila shots.
---
Drew Troller FTW!!!!

Making Micheladas w/ Tecate has helped many of my hangovers go away or be put off until I could deal with them…
---
Nate Tapp
Tequila!
---
While it isn't a Mexican beer, Twisted Pine's Billy's Chilies Beer is excellent with some Mexican food.
---
Chris Day
I drink Negra Modelo for pleasure and Pacifico for hydration.
---
There's a special place in my heart for Coronas with lime, specifically Coronitas. We spent a summer in San Francisco building my best girlfriend's tolerance with those little guys. I think of them fondly as beer training wheels. 🙂
---
Alright, I'll be the crazy oddball. But I really enjoy Bohemia. It's a really good classic Czech style pilsner and no one accidentally puts a lime wedge in the bottle stem.
---
Hilarious! All of these answers make me so happy.

While I'd like to say Tequila, in my experience, too much tequila for me is like feeding a Gremlin after midnight … So let's play it safe and go with Tecate! Cheers amigos!!!
---
Luminaria from Del Norte Brewing Company is a Traditional German-Style Bock. A winter tradition in Mexico. They brew and ferment Luminaria in the summer and lager it throughout the autumn. It's smooth and rich with a malty backbone but you can drink a handful of these. Sadly, Del Norte Brewing Company is no more.

So, I guess I will choose Mexican Logger from Ska?!?
---
Ah!!! SKA! How did I not think of that?!!
---
After scrolling through Facebook this morn, I think we may have a new winner:


Lakewood Brewing's Mole Temptress. Lakewood out of Dallas, TX makes a phenomenal Imperial Milk Stout in their Temptress but toss in chilies cocoa nibs and cinnamon and I think you may have a winner. Its tragic this is only available on draft, but area Texans should absolutely take advantage.
---
Erin Petrey
For something that I am sure is delicious, what an absolutely disgusting name.
---
That just reminded me of Copper Kettle's Mexican Chocolate Stout. So Good!!
---
Westbrook's Mexican Cake out of South Carolina is by far my favorite "Mexican" beer

Also, Mikkeller's Mexas Ranger is like a liquid beer taco… and I mean that in the best possible way
---
Oh yes, Copper Kettle's Mexican Chocolate Stout is one of my personal favorites as well! Rich chocolate-y taste but also those habanero peppers melded with the cinnamon pack that perfect spicy punch!
---
Neil Stender
Pacifico with a blob of lime makes me WAY happier than it probably should. Like the quantum mechanics equation 1+1=2, Pacifico plus lime equals Hermosa Beach, CA and no responsibilities.
---
This is the second time I have responded to a roundtable with this answer, but…Tequiza.
---
Re: Adam's Mikkeller's Mexas Ranger…. I don't know how I feel about a liquid taco. All sorts of conflict in my head! ha