#firstdraftdenver Archives – PorchDrinking.com
February 2, 2018 | Tristan Chan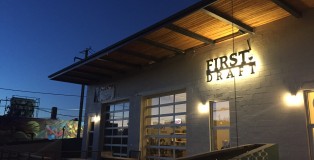 For many in Colorado, the arrival of February signals the official start of Stout Month, a cult following tradition that extends to all Mountain Sun Brewery and Pub locations. However, our friends at First Draft Taproom & Kitchen have begun a February tradition of their own, by celebrating the tart and acidic side of beer with a Sour Month celebration.
First Draft Taproom & Kitchen team has been saving up a multitude of draft and bottle sour gems and we've got the info on what sour beers to expect this February. Drop into First Draft Taproom and Kitchen in Denver's River North Art District located at 1309 26th St., Denver, CO this month to enjoy some of this special sours!
February 24, 2016 | Tristan Chan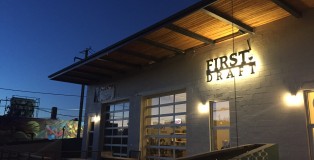 Location: 1309 26th St, Denver, CO 80205
When it comes to partnerships, we don't work with just anyone. A few examples, Creed once offered to sponsor the intro of our podcast and pay us $50,000 to use it, we politely declined. We once had Donald Trump approach us about writing a sponsored post on the merits of building a wall around our breweries to keep big beer away from further acquisition, we considered it for a hot second but eventually had to pass as well.