No Comments
Ultimate 6er | St. Louis 6er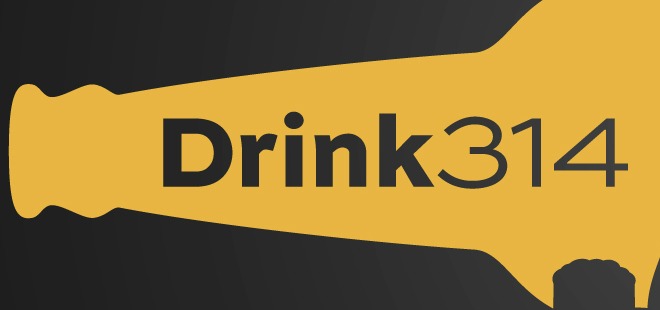 We're excited to announce that we partnered with Drink 314 and DrinkMoBeer.com to bring you this week's St. Louis-themed Ultimate 6er! If you've been to St. Louis you know them as the home of the arch, mouth-watering BBQ, the loop, and – of course – the Cardinals. But this city is home to something else as well: Amazing beer that you need to try.
If you like what you see on this week's 6er, we suggest visiting DrinkMoBeer's on Facebook and Twitter pages, and checking out Drink 314 for their great content on all things St. Louis beer.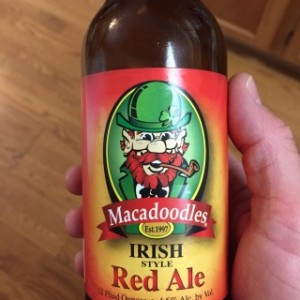 4.6% ABV
BREWERY COMMENTS: No Blarney – Our Irish Style Red Ale holds true to the traditional brewing techniques of the legendary red ales of Ireland. The use of five varieties of pale & roasted barley malts enhance the ale's complex, rich flavor and reddish hue. May the luck of the Irish be with you!
drinkMObeer COMMENTS (Chris): I picked up this beer while on a recent trip to Branson from Macadoodles Fine Wine, Beer & Spirits. It's a house beer brewed for them by the folks at Crown Valley. Red Ale is pretty straight forward, caramel and malty aroma and finishes with a bitter almost tart flavor.
---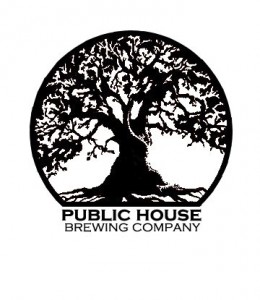 5.10% ABV
BREWERY COMMENTS: There's nothing more seasonal than knocking snow off your boots, huddling up with a blanket, and enjoying a beer with the majestic Missouri landscape in clear view. This chocolate-infused porter is the beer for that moment. Terrific chocolate notes on the nose soften the roast of this classic English style. Light a fire and sip til your hearts content
drinkMObeer COMMENTS (Andrew): I grabbed this one out of the cooler at Craft Beer Cellar Clayton and enjoyed at their small bar. This Chocolate Porter pours black and provides slight scent of delicious chocolate. The flavor is dark and earthy, with the chocolate peeking through a malty and fairly thin bodied beer.
---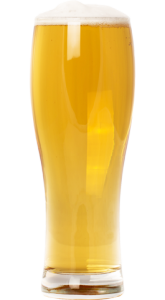 4.80% ABV
BREWERY COMMENTS: Our take on this traditional southern German classic is brewed true to style. Served unfiltered, this easy drinking, cloudy wheat beer will fill your mouth with a balanced combination of banana and clove flavors and has a low enough ABV you can sip away the afternoon.
drinkMObeer COMMENTS (Chris): Hello…Hefe! Definitely a true to style hefeweizen. Picked up more clove than banana, but they were both prominently featured in the Klassisch. The beer had a medium body and finishes with light spice. Overall a good hefe. Prost!
---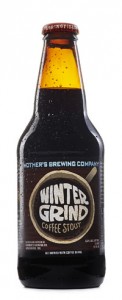 6% ABV
BREWERY COMMENTS: Sip away the season with Mother's Winter Grind. We've combined the rich goodness of a stout with our cold-brewed espresso blend, roasted for us by our coffee loving neighbors at the Mudhouse. The result is a wintery treat that'll give coffee and beer lovers a reason to cheer!
drinkMObeer COMMENTS (Chris): The only time I drink coffee is when it's in my beer…but if I could find a coffee that tastes like this beer, I may turn into a coffee drinker. Has a wonderful aroma, huge coffee flavor and a nice sweet chocolate flavor nestled into it. I'm ready for another cup. Prost!
---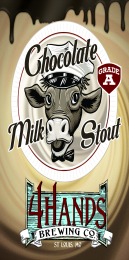 5.5% ABV
BREWERY COMMENTS: Our Chocolate Milk Stout pours black as the night sky with aromas of dark chocolate, chocolate malt, and more chocolate. With a firm tan head and a rich velvety mouthfeel our Chocolate Milk Stout is a perfect complement to the change of seasons.
drinkMObeer COMMENTS (Andrew): A winter-time go to for me, this easy drinking milk stout coats the mouth in smooth and luscious chocolate deliciousness akin to a melting Hershey's kiss. Pouring dark as dark can get, the head on this bad boy sticks around as a pre-sip reminder to the beer's robust body. Yum!
---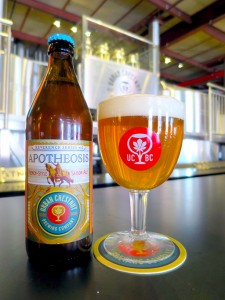 5.3% ABV
BREWERY COMMENTS: This French-style Saison was first brewed in collaboration with the fine folks at The Royale to celebrate the Feast Day of Louis IX. Named after the statue of St. Louis that sits atop Art Hill, this farmhouse ale is a tribute to our beloved city.
drinkMObeer COMMENTS (Andrew): This beer does justice to the style and finds a good home in UCBC's Reverence Series. This straw colored beauty serves up a nice white foamy head with notes of fruity.
Get more great St. Louis craft beer news everyday at Drink314 online or on Facebook and Twitter.
---