No Comments
Red Hare Brewing Co. | Whabbit Wheat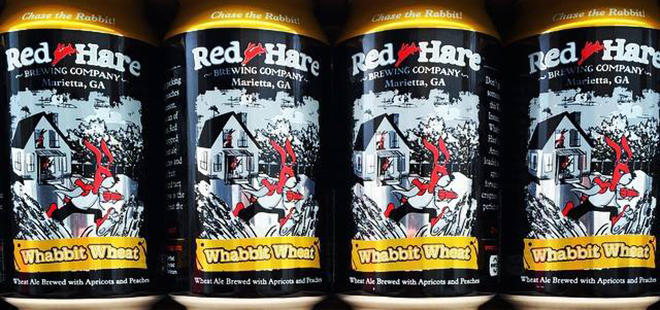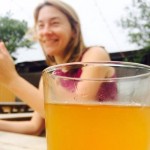 ABV: 5.6%
Georgia summers are long and hot. You'd swear they start in mid-April. So thank God the good folks at Marietta's Red Hare Brewing Company thought to brew Whabbit Wheat, a summer beer with a delightful twist of fresh fruit and Saaz hops. It's a beer that makes the drenching humid days a little bit more tolerable.
Red Hare's Whabbit Wheat takes a traditional American Wheat Ale and adds a fruity Georgia twist, throwing in apricots as well as peaches — the state fruit.
Whabbit Wheat, poured from a can for this post, arrives in your glass with a bright white head. Beneath the head is the yellow-orangish brew (from the fruit no doubt), and a trickle of carbonation rising to the top.
Even while you pour, the nose releases a delightful dose of apricot and peach aroma. There's also a hint of bitterness from the hops.
That light hop bitterness will be the first taste to hit your tongue, followed by a rush of fruit to balance the hops.
A slight hoppy edge returns for the aftertaste, but as you lean to your glass for the next sip, the aroma of the fruit hits your nose again, and for the first time, you might be okay with sweaty Georgia summers lasting a few weeks longer.
https://www.instagram.com/p/BGw-3gBoMmJ/?taken-by=redharebrewing
You can grab Whabbit Wheat on draft and in cans (the cans make a perfect companion for surviving a tubing trip down the Hooch).
Red Hare Brewing Company
1998 Delk Industrial Blvd.
Marietta, Georgia 30067
---