No Comments
Estuary Beans & Barley | Noche de Mar Mexican Lager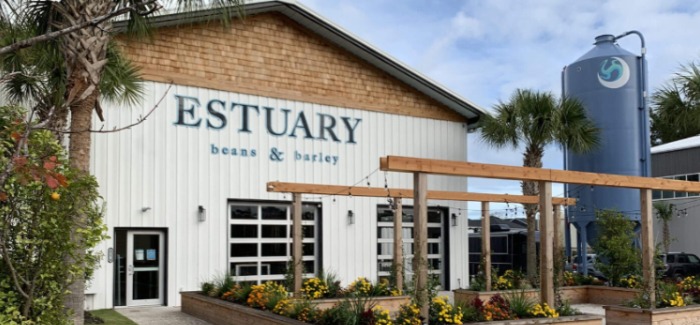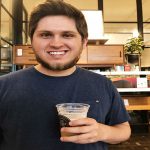 We're still smashing the avocados for guacamole and cracking open Mexican Lagers this week here at PorchDrinking. Cinco de Mayo approaches; for most people, this holiday is simply a reason to drink tequila or cervezas all day. To hell with knowing the origins of, well, anything, right? However, we're here to help you stock the cooler rather than to hand out pop quizzes. So, check out our series for Mexican Lagers you need to pick up for the upcoming holiday.
The newest Mexican Lager in our series for your day of lounging poolside or grilling is Noche de Mar from Estuary Beans & Barley in St. Johns, South Carolina, near Charleston.
View this post on Instagram
Noche de Mar (which means "sea night" in Spanish) is likely to grab your attention in a packed cooler as the vibrant colors of coral and images of sea creatures splash against the dark sea blue-blackness of the label.
Mexican Lagers are known for their mild bitterness and sweet malt flavors, usually from flaked corn. Once the beer hits your lips via glass or straight out of the can, a rush of natural sweetness coats your tongue and then vanishes smoothly. The end of the sip is dry and there's no lingering aftertaste at all.
One of the first characteristics that you'll notice about Noche de Mar is the refreshing mouthfeel. The pillow-soft mouthfeel is light and enjoyable; each swallow prepares your palate for the next one. The slight sweetness from the corn will have you feeling like you're at a tiki bar housing nachos even if you're on the couch. A 5% ABV all-day-drinking Mexican Lager with low bitterness? Sign us up!
View this post on Instagram
If poured into a glass (as long as you aren't poolside!), a yellow-gold unfiltered body is topped with a minimal head with tropical citrus notes in the aroma.
At the time of this writing, there weren't any limes on hand to offer a twist or splash of flavor but Estuary promotes the idea in the taproom with the ability to top-off a Noche de Mar with their Lime Seltzer. However you prefer to drink Mexican Lagers is up to you–just make sure that you grab a Noche de Mar next time you're in the cooler.
Feature image by Estuary Bean & Barley
---