No Comments
Flow State Series & Firestone Walker Brewing Q&A with Dylan Efron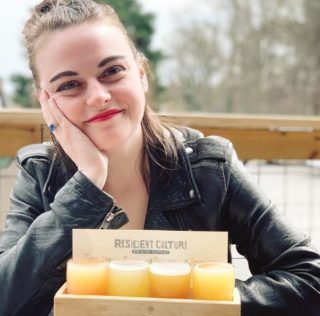 This post is sponsored by Firestone Walker Brewing Company
The simple act of enjoying a beer with friends outdoors is something that is cherished more now than ever before. As a midwesterner, it's essentially the religion I grew up with so when I found out that Dylan Efron was hosting a YouTube series sponsored by Firestone Walker Brewing Co. in which he goes and learns about outdoor activities, I knew I had to check it out. 
The Flow State series follows Efron and a different guest or guests while they learn a variety of different unique activities from experts in those fields. Examples include rock climbing, lobster diving, offroading and more, with guests such as the McKibbin Brothers and JuJu Smith-Schuster of the Pittsburgh Steelers. I spoke with Efron about the series and about his love for craft beer, as well as his favorite Firestone Walker beer.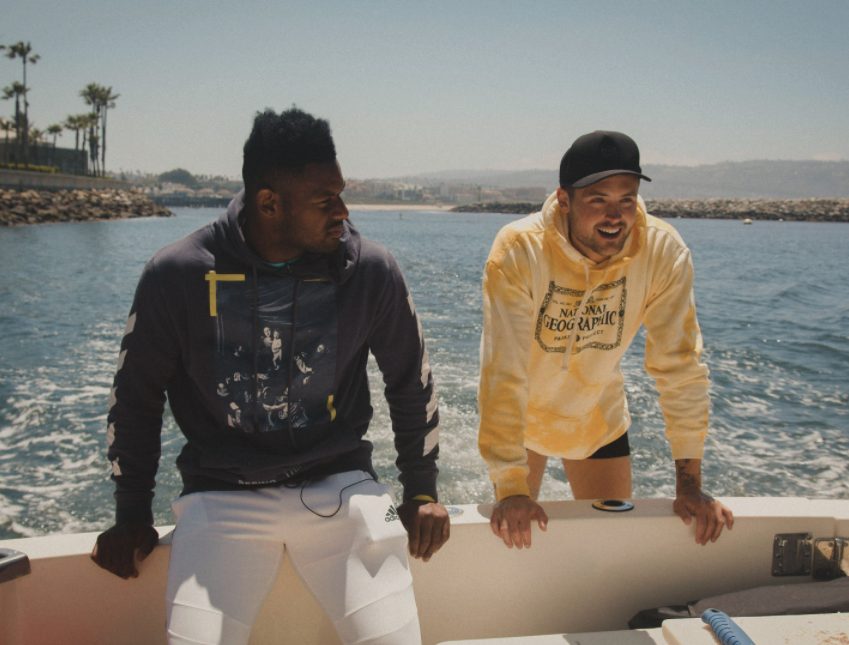 PorchDrinking: Tell me a little bit about your show, Flow State, and how this project started.
Dylan Efron: It began in Venice Beach at Deus Ex Machina. I rode up 10 minutes late in my beat-up Vespa to this trendy café thinking to myself, 'this is off to a great start.' But as soon as I sat down and was introduced to the team, I immediately felt at home. We all have ties to the central coast and I think the laid back and casual nature of our hometown was immediately present and made me feel like I've known everyone for years. We took our time over some food, talked about our goals and our shared passions and it was off to the races from there.
How do you determine the next adventure and destination?
It happens really organically. Most of the adventures are things I already know and love so it's just about making schedules align with our crew and guests. I wanted this season to feature things that are really easy to get into and fall in love with… a fun story about that is that one of our operators, Alex Gorman, really enjoyed our day speed-flying in Soboba and went back the next weekend with his dad to get into it. Now he's off doing it every week in Hawaii and it's awesome to see.
What is your goal with the Flow State series?
My goal is to encourage people to get outside and make friends. It's really hard to get to know people these days. We have so much interaction behind screens and I've always felt uncomfortable at big parties or clubs. As I get older, I'm becoming more confident in realizing those scenes aren't really for me and I'm okay with that. So for me, getting outside and being forced to talk and interact with people is how I make lasting friendships. And I just want to share that message with people. 
What has been your favorite episode to film so far and why?
My favorite episode was rock climbing with Leticia Bufoni. It was actually the last episode we filmed and I think it shows. I think by this episode we really found our voice–the crew knew exactly what to do and I was able to just enjoy spending time with Leticia and have fun. 
How does the craft beer industry and the nature side of this series co-exist? Same for the adventures you are on during the episodes?
They coexist for so many reasons but drinking beer after a long day outdoors is really what it's all about. It's a way to celebrate the day and wind down with your friends–it's really where the best conversations happen.  
Do you consider yourself a beer geek? If so, how did you get into the craft beer world? 
I got into craft beer early… probably earlier than I should have. But growing up around Firestone Walker and so many great local breweries on the central coast, I was introduced to flavorful beer right away and never looked back. I grew up camping and fishing with my dad and all his friends who would drink beer by the fire and laugh all night and it was natural for me to emulate those guys I grew up looking up to. 
What is your favorite Firestone Walker beer?
Fly-Jack. It's flavorful but really light on calories so it's really the best of both worlds. I'm able to stay active and let loose.
What is up next for the Flow State series?
I'm ready to step it up for season 2 of Flow State. We purposely kept the first season based in L.A. because I wanted to share that message that you can still get outdoors even if you live in the city. But once we step outside of the city, there's endless possibility for even more adrenaline and fun. That's the best part about having the wolf, we can road trip all across the western states to find our next adventures.
Check out the Flow State series here (best paired with a Firestone Walker beer)!
Featured Image Courtesy of Firestone Walking Brewing Co.
---