No Comments
Event Preview | Juicy Brews WestFest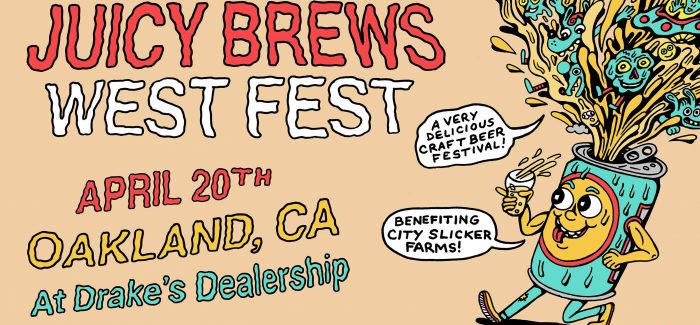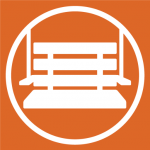 On April 20, 2019, Hop Culture Magazine will return to Oakland for the second year in a row to host Juicy Brews WestFest Craft Beer Festival. Hosted in partnership with Drake's Brewing Company at Drake's Dealership ( 2325 Broadway, Oakland, CA), the crew has put together an impressive lineup. 
In a recent letter from the editor in Hop Culture, Kenny Gould stated that the list of breweries attending was very carefully selected.
"We didn't pick names out of a hat, or cold call taprooms with the highest ratings on Untappd," Gould wrote. "Everyone chosen has a talent for making a high-quality product, but they've also listened to their drinkers and gone out of their way to help others succeed. They're all active members in the craft community."
Get excited for the Juicy offerings from:

Alvarado Street Brewery (CA)

Barreled Souls Brewing (ME)
Burley Oak Brewing Company (MD)
Cellarmaker Brewing Company (CA)
Cloudburst Brewing (WA)
Dancing Gnome Beer (PA)
Drake's Brewing Company (CA)
Great Notion Brewing (OR)
HenHouse Brewing Company (CA)
Humble Sea Brewing Company (CA)
King's Brewing Company (CA)
Modern Times Beer (CA)
Parish Brewing Co. (LA)
Resident Culture Brewing Company (NC)
Southern Grist Brewing Company (TN)
Superstition Meadery (AZ)
Temescal Brewing (CA)
The Rare Barrel (CA)
The Answer Brewpub (VA)
Triple Crossing Beer (VA)
Urban Roots Brewery and Smokehouse (CA)
In addition to bringing together this stellar group of breweries, Hop Culture is also maintaining their Oakland partnership with City Slicker Farms with proceeds from the Fest benefiting this urban farming group that is reinforcing self-sustaining access to nutritious food in West Oakland and building a community centered around urban farming, education and recreation.
The festival will take place over a single session on Saturday, April 20, 2019. The session will run from noon – 4 p.m.; pours will stop 10 minutes before the end of the session. Tickets are $60 and grant you access to the festival, a limited-edition taster designed by Sam Taylor and unlimited 2- ounce pours. Tickets can still be purchased through Eventbrite, but snag them quick as this event is probably going to sell out.
Hop Culture Magazine is an online beer culture magazine that was started in 2016 by two college friends, Kenny Gould and J. Travis Smith, who decided to combine their passion of drinking and writing into a full-time gig. It has since blossomed into Festivals and more. Follow their Instagram for updates about Juicy Brews WestFest and so much more.
---