No Comments
More than a Name | How Service Brewing Lives its Mission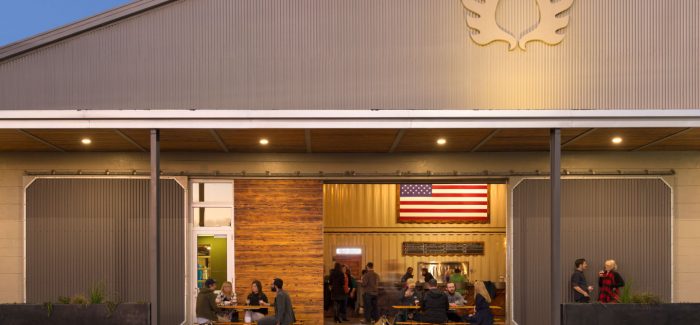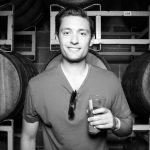 The goal of any brewery should be to produce great beer and positively impact their community. Many breweries have this similar mission, but few are as mission-driven as Savannah-based Service Brewing Co. Started in 2014 by couple Kevin Ryan and Meredith Sutton, the fast-growing brewery has quickly grown into a local community hot spot due to its compelling mission of raising funds for US military veterans and first responders across the United States. A West Point grad and Army commander, Ryan has been connected to the US military for the majority of his life, but his love of homebrewing only came around in 2012, thanks to Sutton's gift of a home brewing kit on Valentine's Day. After seeing some success in the home brew realm, Ryan decided to combine his two passions together with the help of Sutton and Service Brewing was born. Now with more than three years of operation under its belt, Service Brewing's influence has grown significantly, both through its beer and its donations. I asked Ryan and Sutton about their journey.
Like the pieces of a well-worked puzzle, everything seemed to "fit" when Ryan began brewing from his home brew kit over five years ago. During his active-duty service in Iraq as an Army Commander, he oversaw the livelihoods of over 300 soldiers, establishing some great relationships with other military members along the way. When he returned to the U.S., Ryan needed a positive outlet to funnel his passion and talents in the civilian space, and the dream of Service Brewing was born. For Ryan, molding his military experience with his love of brewing seemed like a perfect match: "The concept behind Service Brewing was a natural link to my time in the military and our desire to give back to those that have served their country and community."
https://www.instagram.com/p/BiJ9RuXBRBK/?taken-by=servicebrewing
Ryan credits a lot of his craft beer passion to his wife, but Service Brewing also benefited from his time in the military, especially during the early days when they needed funding to get the operation off the ground. "My time in the military provided me with a lot of life lessons and many lifelong friendships. When pitching the brewery concept, it was something they could really relate to as well as get behind. We couldn't have done it without them. That early investment allowed us to design our brewery with new equipment as well as a solid foundation for long-term growth. We were able to build our brewery in a space we could operate in for many years to come."
The concept of Service Brewing is an easy one to get behind. Their name and beer are inspired by Ryan's experience in the U.S. Army, but their level of service to veterans goes further than that. Service Brewing dedicates a portion of their revenues to charities that support the service of veterans and first responders in their community and across the US. In particular, Service Brewing looks for non-profits with a clear mission that donate over 90% of their funds to the people actually receiving the benefits. To-date, Ryan says that the brewery has donated over $75,000 to local, regional, and national charities.
Along with an inspired mission, Service Brewing's appreciation and respect of the military also comes through their exceptionally branded beer. According to Sutton, almost all of their beers are influenced by the military, slang, or ranks – both in the names and in the can art. Finding the right fit for each name and style is not an easy process. "Connecting these names is what often takes the most time. Some take longer than others. But for each beer, it always begins with the style and that leads to inspiring the identity and name," said Sutton.
Service Brewing currently has five year-round beers, including popular offerings like their Rally Point Pilsner and Compass Rose IPA. Made for the Savannah heat, Service Brewing also created the new summer seasonal, Savannah Banana Cerveza, which is a Mexican Style light Lager. Ryan also makes their popular Brewers Release series, which allows him to get a bit more experimental with the types of hops that he uses. The current Brewer's Release 002 is a Juicy IPA topped out with tangerine that is generating a good deal of buzz.
https://www.instagram.com/p/BhcGA4FB3K8/?taken-by=servicebrewing
It's always difficult to gauge the success of a young brewery knowing the high level of competition across every US market, but Ryan and Sutton seem to have built a concept and a community to stand the test of time. Georgia isn't known as a huge craft beer state, but that doesn't mean that the local communities aren't passionate about their neighborhood brewers. Ryan and Sutton had already established their lives in Savannah, so the fast-growing southern town was the only option when it came to opening up their brewery. "It's just one of those cities that once you live here, it's hard to imagine being anywhere else," said Ryan.
Savannah has responded exceptionally well to Service Brewing, thanks to its beer, mission, and taproom space that serves as a popular community hangout. Sutton was inspired by Ryan's experience in the Army when she designed the large industrial space. She notes that their brand starts in their taproom, and that's easy to see thanks to things like their "How Do You Serve" wall. Service Brewing's commitment to their brand even trickles down to their brewery cats, dubbed Black Hawk and Chinook, which defend the brewery from mice. Ryan says that the cats haven't caught any "barley-snatching intruders" as of yet, but they're still rewarded with cat nip and salmon treats.
https://www.instagram.com/p/Bfv3PgzBriJ/?taken-by=servicebrewing
With a commitment to its community and to veterans, Service Brewing has created a successful niche for itself in their local Savannah market. What's next for the brewery? Ryan says their fourth anniversary is coming up quick, which means a big celebration and possibly some special brews. Given their success so far, I expect that anniversary party to be sold out. Cheers!
Feature image courtesy of Service Brewing.
---