No Comments
Wild Leap Brew Co. | Birthday Month Triple IPA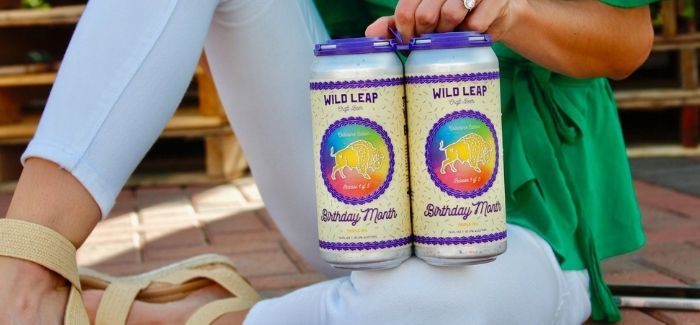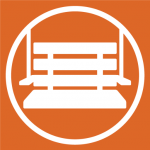 Wild Leap Brew Co. decided that just one day wasn't enough for their birthday so, instead, the LaGrange, Georgia brewery decided to celebrate their third anniversary over the entire month of September.
Wild Leap, who is most famous for their amazing Alpha Abstraction series, created a "Three Years of Beers" Birthday Month Series, in which they released five new beers over the course of the month. Their first release was something they had never done before – a Triple IPA. Birthday Month Triple IPA was brewed with Amarillo Cryo, Belma, and Citra hops and clocks in with a massive 10.5% ABV and just 50 IBU.
This Triple IPA poured a super cloudy orange copper color with just about two fingers of eggshell white head topping it off. The dense foam slowly faded away, lacing the side of the glass with a thick webwork of bubbles as it disappeared.
Despite a massive amount of hops, it had a very inviting and soft aroma. There is a nice tropical dankness to it that is bursting with notes of pineapple, grapefruit, and juicy oranges. Underneath the fruits, some grassy and floral notes lay in wait and feature a slightly resinous characteristic. The massive alcohol content is hidden completely and it smelled more like a 7% IPA than a Triple.
A light fizzle of carbonation starts off the sip. The flavors wait just a moment before appearing but, when they do, it's a wave of super juicy tropical fruit flavors. Oranges and tangerine lead the way with some slightly acidic pineapple popping up right behind.
There is a slight hoppy bitterness that slowly builds up and comes to fruition about midway through the sip. However, the bitter bite doesn't last too long as the floral and grassy notes appear soon after and begin to quiet the bitterness. As the beer fades out, there is a tiny resinous feeling that clings to the tongue and leaves a slightly sticky feeling behind. Outside of that stickiness, the brew ends rather cleanly with very little dryness or lingering flavors.
That 10.5% ABV is once again hidden throughout. And, while you can't taste it, you'll most likely start to feel it, as a solid buzz slowly accumulated during the second half of the pint.
Wild Leap has quickly become one of the best producers of hoppy beers in the southeast. It's no wonder that they were USA Today's Best New Brewery in 2019. This is an insanely easy to drink Triple IPA that features all the great hop flavors with very little hop bite. It's a very crushable beer which, with it's high ABV, can be quite dangerous. These guys are so good. If you can still find this, or any of their Birthday Month beers, don't hesitate to stock up.
Feature image courtesy of Wild Leap Brew Co.'s Facebook page. 
---