AboutDave Drury – PorchDrinking.com
April 4, 2019 | Dave Drury
Avg. Reading Time:
4
min
Having a few great beers with some good friends after a long week of work is one of the greatest feelings in the world. So, it's no surprise that Southern Grist Brewing Company was born from moments like that.
SGBC wants every person to experience that amazing feeling and that's why they make beers for everyone – they want to make sure that every person that walks through their doors can find a style/beer they'll enjoy while not feeling like a customer but, rather, a friend.
Jared Welch, the co-founder and head brewer, was nice enough to sit down with us and talk all about Southern Grist and craft beer. Read More
March 22, 2019 | Dave Drury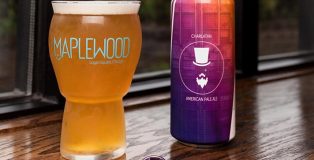 Avg. Reading Time:
3
min
For my first piece for PorchDrinking, I decided to revisit a beer that kicked off my love of craft beers.
I still remember the first time I tried The Charlatan…back before it was canned. Before it received its new look. Hell, even before Maplewood came to be known as Maplewood.