No Comments
Lil Beaver Brewery | Citraic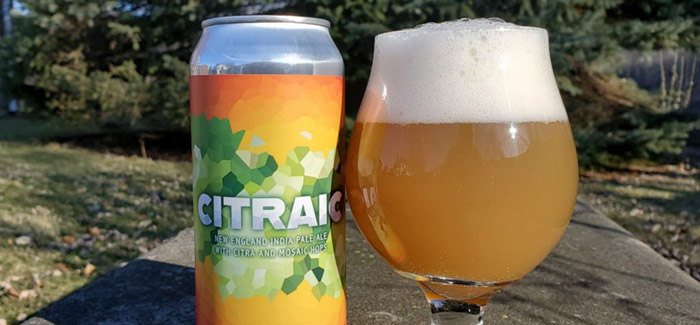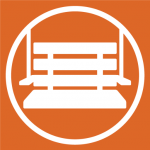 Lil Beaver Brewery comes from Bloomington, Illinois—a town nearly smack dab in the middle of the state—and has been brewing up tasty treats since 2017.
They are fresh off their great performance at FoBAB, when we listed them as one of the best newcomers, and are finally starting to expand more and more throughout Illinois. The vast majority of their brews are Stouts but they have also made a name for themselves producing some tasty hazy Pale Ales and IPAs.
Recently they released Citraic, a New England IPA that was brewed with Citra and Mosaic hops. A four-pack of 16-ounce cans costs $16 with each pint containing a solid 6.5% ABV.
Appearance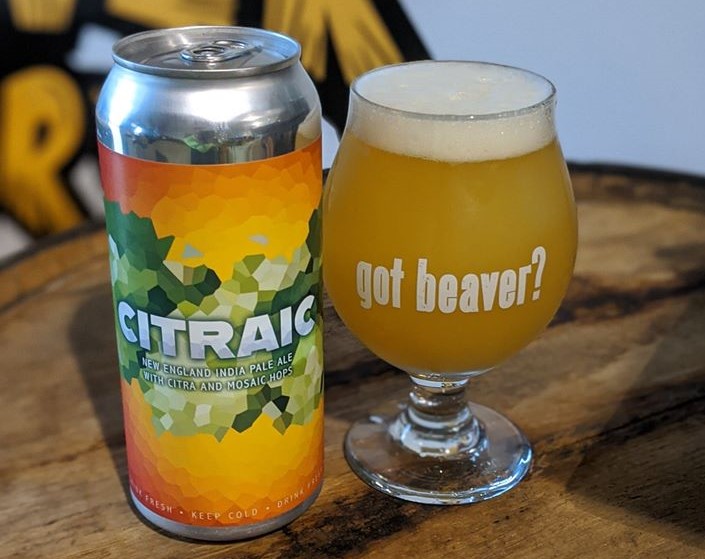 Citraic poured a murky, opaque straw color, like every good New England IPA should. Two and a half fingers of dense eggshell white head prevented quick access to the beer. After a few moments, the bubbles had finally faded down enough but was still a thick ring of foam around the edge and a solid layer lacing around the glass.
Nose
The aroma was chalked full of tropical and citrus fruits. Leading the way, mango, pineapple, papaya and a juicy orange scent. A nice grain profile sat behind the fruit and added notes of flaked wheat and oats, which provided a soft bready quality and some additional sweetness.
Taste
This New England IPA starts with just a tiny hum of carbonation that continues underneath as the flavors begin to emerge. And, as the aroma foretold, the beer featured a plethora of juicy citrus and tropical fruits.
Pineapple leads the way, with the fruit's prickly acidic flavor jumping out first. From there, a burst of juicy citrus washes away the pineapple and allow the other fruits to pop up. Balancing it out is a light flaked oat flavor that sits just underneath all the fruit.
On the back end of the sip, the hops hit with a light twinge and a grapefruit rind bitterness that closes out the flavors.
The beer then ends rather cleanly. There is some dryness and a small sticky resinous feeling left behind but no lingering aftertaste or hoppy bite.
What an easy drinking IPA. Citraic has a soft and pillowy mouthfeel that is a perfect match for the blend of fruit flavors and malt base. This is one crushable brew.
Lil Beaver continues to make a name for themselves, and Citraic will only help them. This is yet another great brew in a long line of tasty stouts and juicy hazy beers. It won't be around long so, if you see it, be sure to get it.
---