No Comments
The 2019 Best of Chicago Craft Brewing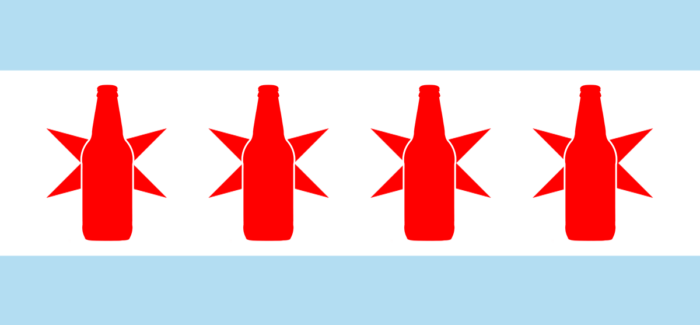 As the Chicago-area craft scene inches its way towards 200 breweries, the annual task of summarizing the year's best beer stories has grown ever so daunting — and exhilarating. To peer through one's pictures of the beers, events, and interviews and re-discover the year in beer offers a reminder of how enriching the job of a beer writer can be. Indeed, the pick the minds of brewers and industry folks, and drink the fruits of their labor, is satisfying to no end.  Mike Zoller, Chicago and Midwest Editor and I, Chicago writer and National Content Editor, decided to provide some of our highlights this year. Without further ado, enjoy our 2019 Best of Chicago Craft Brewing
Our Favorite Beers
Click to see our story about our favorite beers from 2019

Best Beer Events
Mike Zoller, Chicago/Midwest Editor:
There are a lot of beer festivals in the Chicagoland area but few have the pour lists of FoBAB, Beer Under Glass and Smells Like A Beer Fest. Mikerphone's relationships with breweries from around the country make it one of the most sought after tickets each year. Prop Day continues to be the event that people will beg to get tickets for. A full day of sampling all kinds of Bourbon County and this year the bonus to get a bottle of Double Barrel BCS made it one of the best. Finally FoBAB is going to be FoBAB. There's no better selection of barrel-aged beer in the country at any one event.
Mathew Powers,  National Content Editor & Chicago Writer 
As Mike said, it's tough to beat B.U.G. and FoBAB. Those are two fests I never miss and I always thoroughly enjoy. But, other events proved memorable, too.
Burnt City Brewing and Omega Yeast Labs invited breweries from around the country to come to the District Brew Yards and serve beer that utilized Kveik yeast — numerous beers were simply fantastic! Enjoying them on a gorgeous, late summer's day under abundant sunshine didn't hurt, either.  Meanwhile, the Black Wednesday at Doc's in Mokena was something to behold — from pre-arranged flights including a Rev flight comprised of V.S.O.R., V.S.O.D. 2017, Cafe Deth and a Double-Barrel 2018 V.S.O.D to a list of single pints that made one's jaw drop, it was everything any strong-BA fan could ask for (with great food)!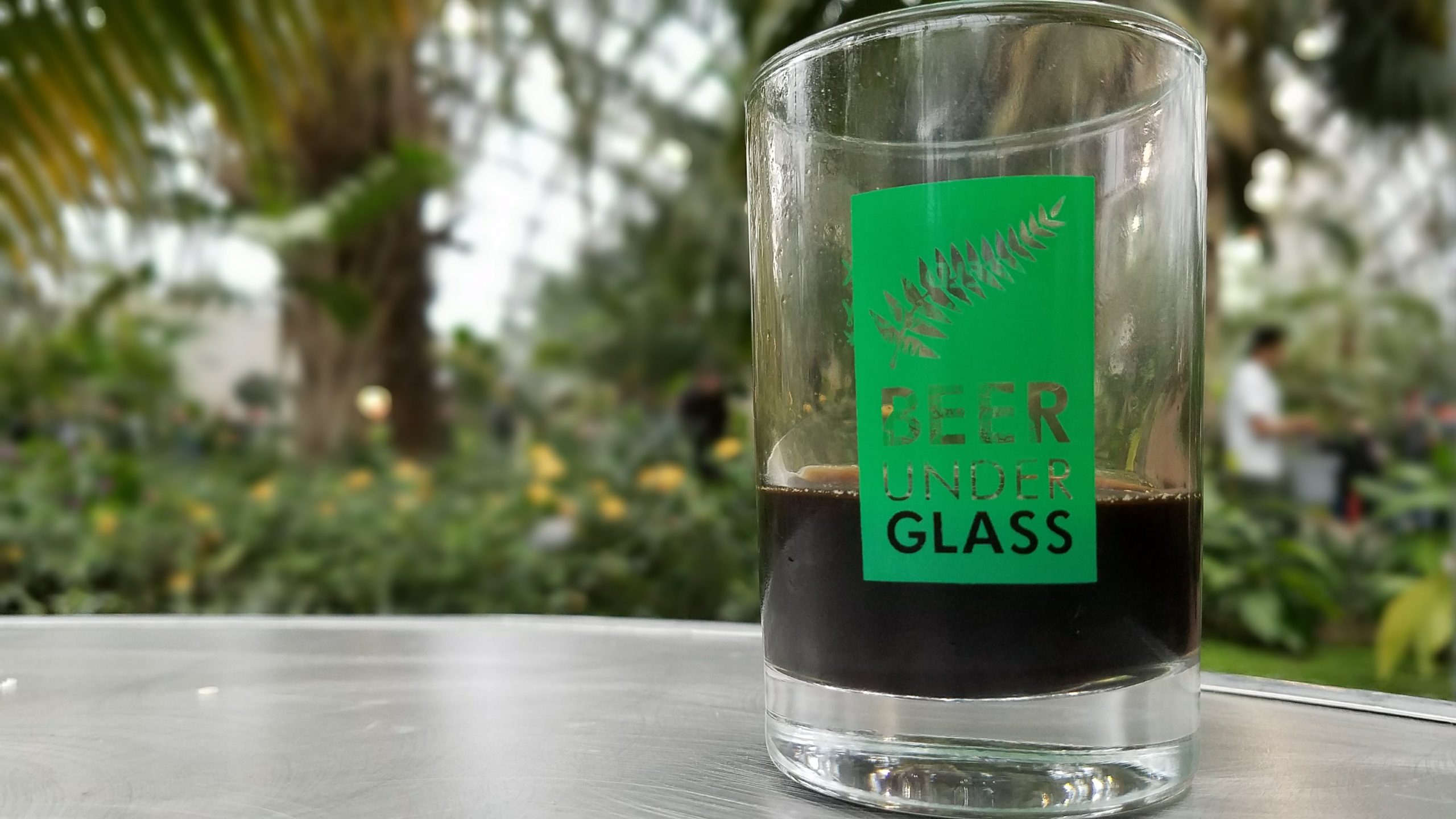 Best New Brewery
MZ: Located in the Brewing District of Chicago, Midwest Coast opened up with a saison, a brown ale and an ESB on tap – much respect. Better yet most of them were excellent. The brown ale got dialed in a bit later and is now a great beer. Their space is big and open, it's pet-friendly, and it's just a fun place to be.
MP: It's unanimous . I have nothing to add to what Mike said, other than to add even more emphasis on that brown ale — that's an excellent brown ale!
Best Up & Coming Breweries in Your Region
MZ: Hopewell continues to put out solid beers that don't get hype but taste great. Their Neon series started in 2019 and this line of sour beers will hopefully continue into 2020. Old Irving took home gold at GABF fro their hazy beer Beezer and has continued to make a wide variety of styles. Lastly, Noon Whistle gets set to open up a large second location which will help this Lombard-based brewery (which is also expanding) grow even faster.
MP (additional comments): Skeleton Key has hit on three of the four big points: offering excellent beers on regular rotation, offering innovative, experimental beers (including its fabulous collab with Scratch Brewing and highly successful Pink Boots Society, multi-brewery collab), and growing into an entertaining brewery. The only thing that is missing is the prestigious awards — but as I said in the past couple of years about Crystal Lake and Begyle; it's coming. Meanwhile, Oswego already HAS a World Cup- and GABF-award winning brewer — Marc Wilson — who is now heading the brewery (and part owner).  From "trendy" beers to exceptional barrel-aged beers — and spectacular "traditional hoppy" beers, Oswego is simply killing it with its brews. And, though on the outer fringes of Chicago's metro area; it's grown into a place with a big following. Lastly, Lo Rez in the Pilsen neighborhood continues to churn out spectacular beers, both appealing to the average beer drinker and beer geek. The scene at the brewery, including its ties to the art community, continues to draw more attention, too.
(And I agree wholeheartedly with Mike's take on Hopewell, Old Irving and Noon Whistle!)
https://www.instagram.com/p/Bz6FX6jlS2Q/
Brewery Who Had the Biggest Year in Your Region
MZ: Maplewood just kept on crushing it in 2019. The Juice Pants series is still a staple amongst Chicago's hazy IPAs, they released their first Barrel-Aged Cuppa beers that sold out in minutes, all while still making one fantastic Pilsner. The only question is: When will this brewery open up a new taproom because they have outgrown their current spac?
Pollyanna might surprise some people on this list, but if you paid attention to Chicago craft beer you know that this brewery took home a medal at GABF and two medals at FoBAB. They also opened up a new location and now have three spots in the Chicagoland area. Their Fun Size series is still a line of great stouts and they make one of the best Oktoberfest beers in the city.
MP: Absolutely agree with Maplewood and Pollyanna. Burnt City had an awfully good year, too. The brewery started as Atlas, until a lawsuit forced a name change. Then they had two locations — the bowling/brewpub on Lincoln and production facility on the south side. Finally, this year, they opened the brewing idea they spearheaded — District Brew Yard. Around the Bend, Bold Dog and Casa Humilde Cervecería now joining Burnt City in the unique multi-brewery operation — one that's turned into quite the little hot spot. Now settled into a dream spot, the already excellent beer has grown even better (Also, see above about Kveik Fest.)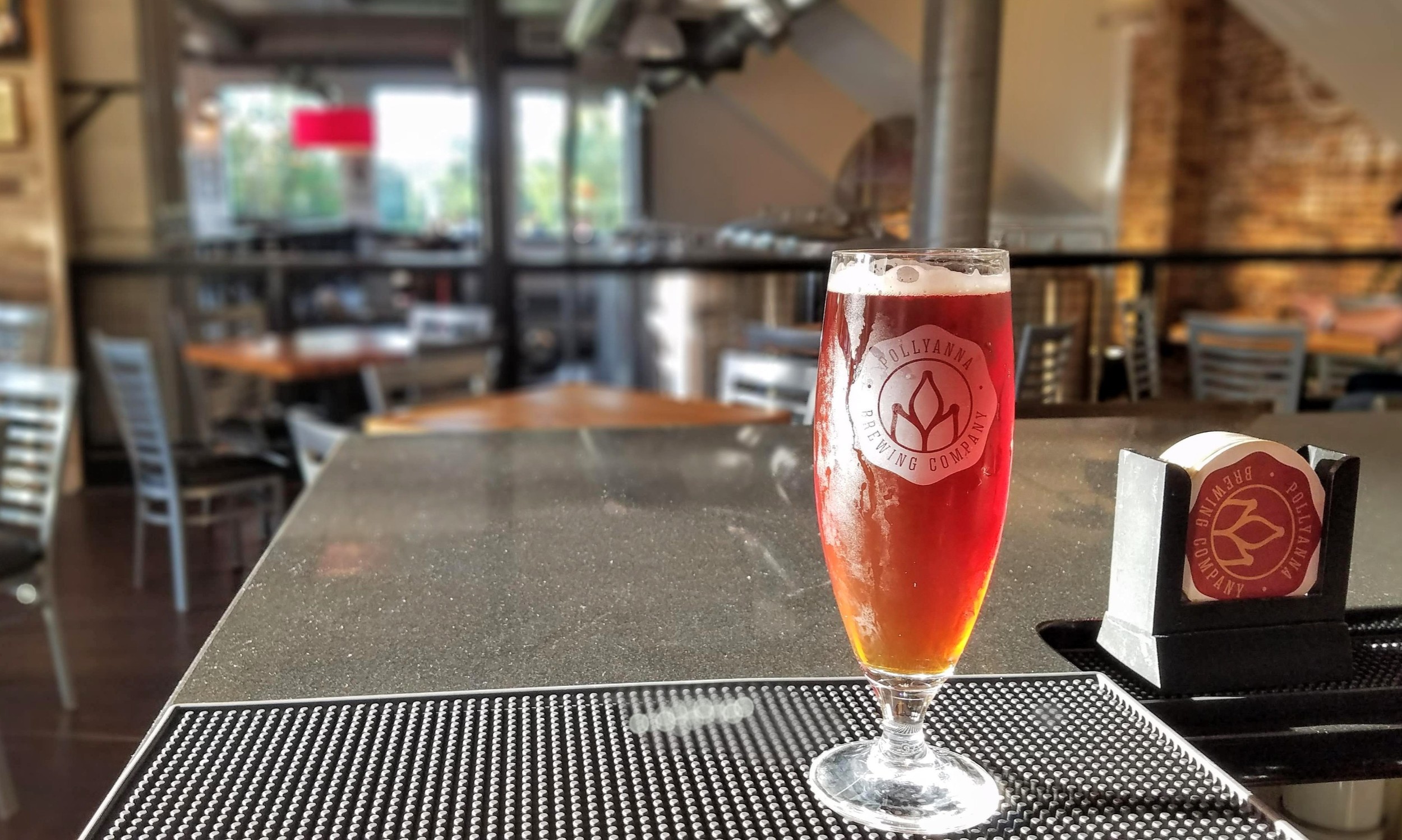 Breweries to Watch in 2020
MZ: See above for what to watch for Maplewood. Revolution makes the list because the brewery just continues to excel in pretty much all styles of beer and excelled with the Deep Wood series once again. Cruz Blanca quietly is canning more and more beer thanks to Great Central contract brewing for them but they're continuing to take chances on their barrel-aged beer with some really unique recipes. 2020 will be the first year the brewery will be without Shaun for the whole year but their in great hands with Eric Padilla who has taken over the reigns and they have't skipped a beat. With a 2nd location opening up, it will be interesting to see how Padilla makes More Brewing his own.
MP (Additional Comments): Werk Force has continually won prestigious awards — World Cup, GABF, FoBAB — collabs seemingly every week, is forever crowded in its brewery and otherwise has the recognition of many beer geeks. Still, when it comes to the "big boys" of Chicago's brewing scene, Werk Force often gets forgotten. I suspect that is going to change this year, and I predict big things for that Plainfield brewery. Meanwhile, LaGrow — an TRUE organic brewery — everything that goes into the soil to what ends up in one's belly — has quietly expanded its operations and now is selling in Michigan. LaGrow has successfully navigated the line between niche and just-plain-old-good brewery. Now with expansion, it will be interesting to watch that brewery in 2020.
And if I could add two more: I also have my eyes on Metal Monkey and Middlebrow this year!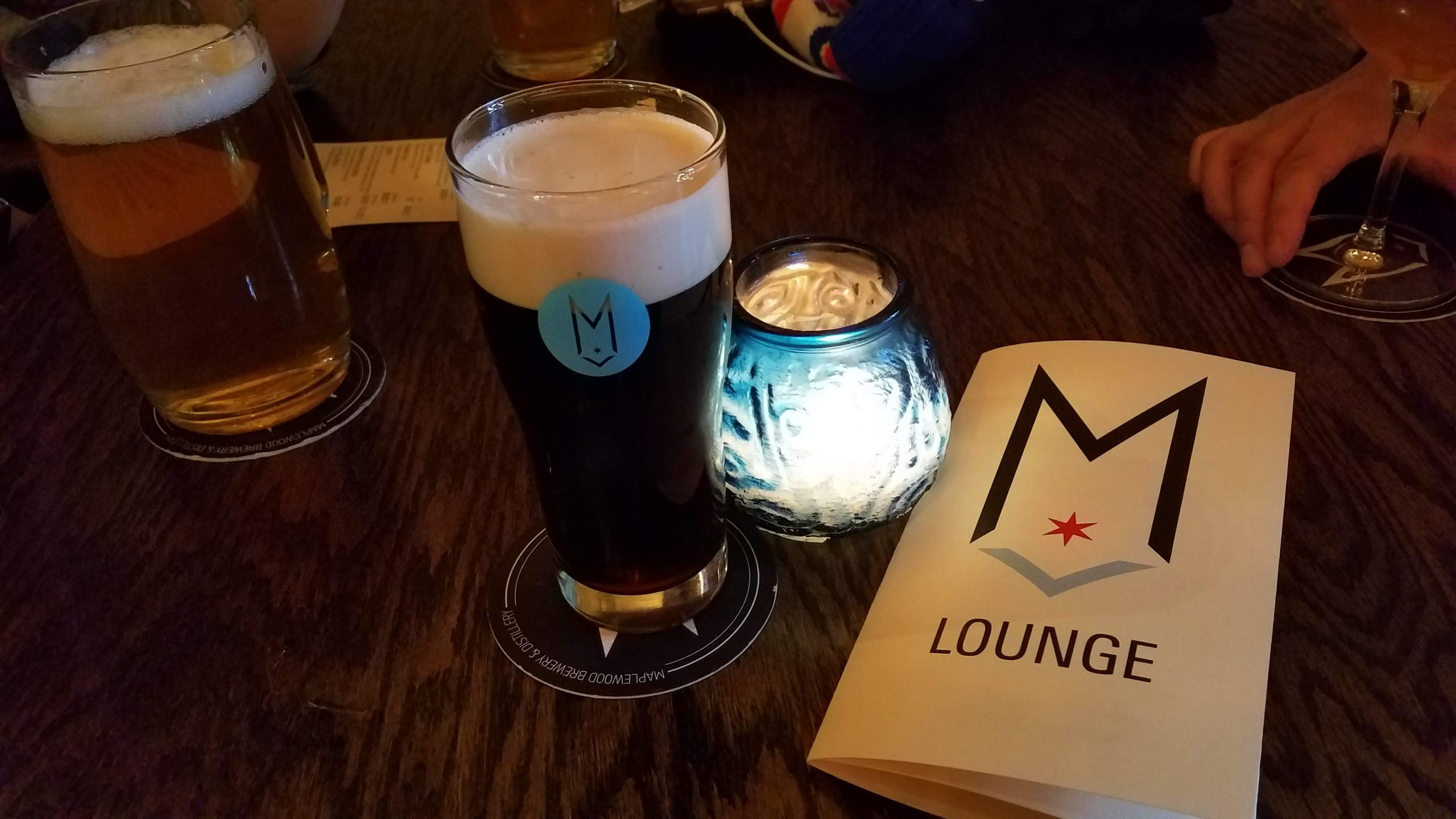 Biggest Beer Story of the Year
Ballast Point sold to Kings and Convicts
MZ: Not a lot of explanation needed. A brewery that once sold for $1 billion, sold to a small brewery (investment group) in the North Shore suburbs for a lot less… a lot lot less.
MP: To think that when Ballast Point in Chicago won at GABF, it would be the first of two stories for 2019 and by far its most insignificant.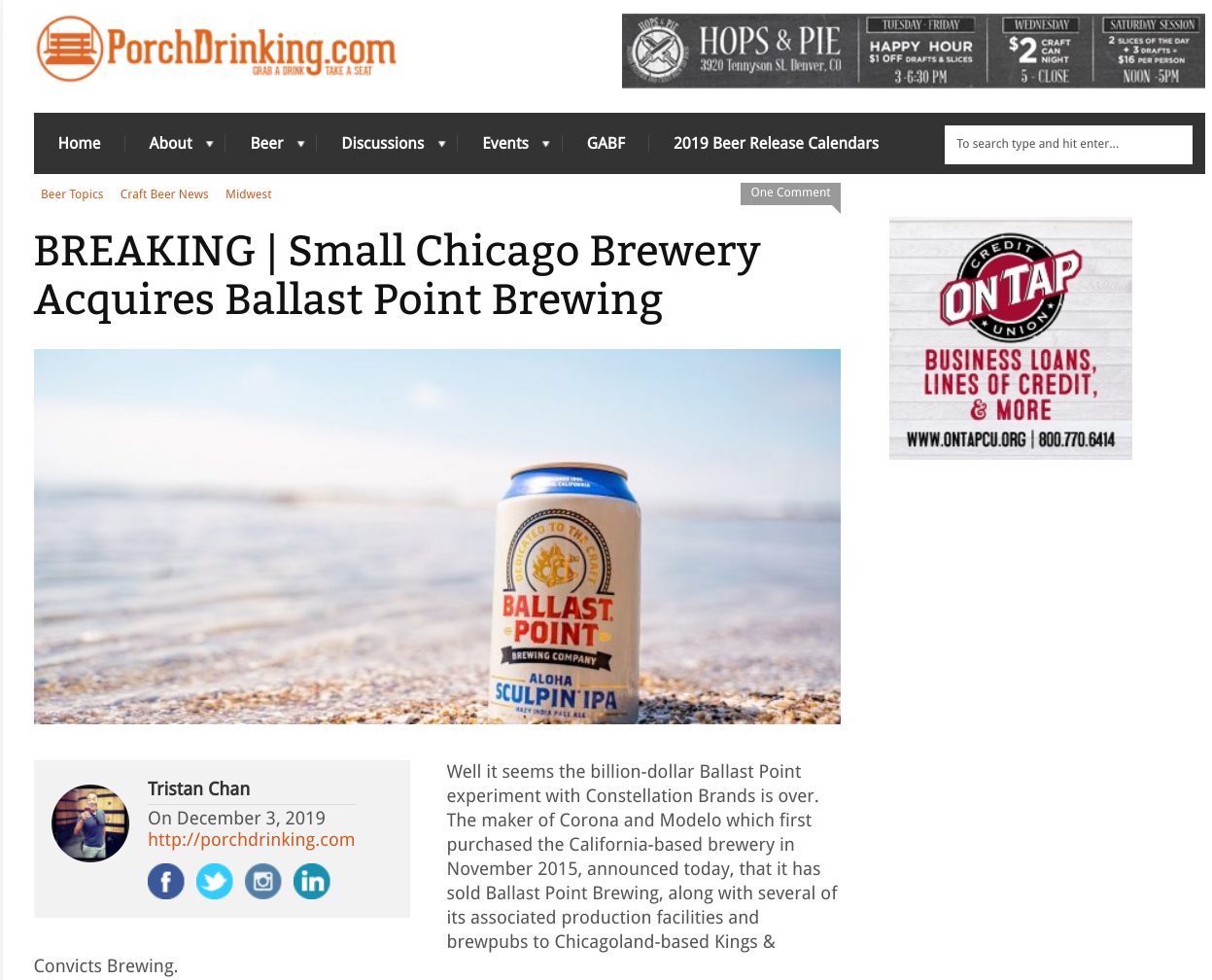 ---