One Comment
BREAKING | Small Chicago Brewery Acquires Ballast Point Brewing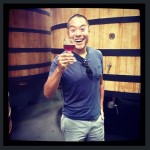 Well it seems the billion-dollar Ballast Point experiment with Constellation Brands is over. The maker of Corona and Modelo which first purchased the California-based brewery in November 2015, announced today, that it has sold Ballast Point Brewing, along with several of its associated production facilities and brewpubs to Chicagoland-based Kings & Convicts Brewing.
Kings & Convicts Brewing, based in Highwood, IL, is a privately owned company that was founded in 2017 by COO and head brewer, Chris Bradley, and Aussie and CEO, Brendan Watters. Currently based out of a 5,000 sq. ft. brewery and taproom in the North Shore of Chicago, Kings & Convicts announced earlier this year that it would be opening a second 48,000 sq. ft. destination brewery, production brewhouse, taproom, restaurant and event space in Pleasant Prairie, Wisconsin opening Fall 2020.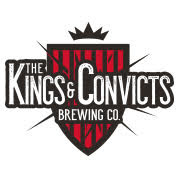 As part of the acquisition, Kings & Convicts will retain Ballast Point's four brewpub locations in California, including Downtown Disney/Anaheim,  Long Beach, Miramar, and Little Italy, as well as the newest Ballast Point brewpub located in Chicago's Fulton Market District, which opened in May of this year and Ballast Point's original homebrewing supply and tasting room in San Diego's Linda Vista neighborhood. They also announced plans to retain Ballast Point's entire workforce which consists of nearly 560 employees as well as its current distribution network.
"We're excited to welcome the team at Ballast Point into the Kings & Convicts family," said Brendan Watters, Kings & Convicts' chief executive officer. "As craft brewers, we have long admired the quality and spirit of the Ballast Point brand and team. Their best-in-class brewing standards will remain unchanged, delivering the same high-quality, award-winning beer the company has become known for over the years. Our goal is to leverage Ballast Point's deep know-how, talented and passionate employee base, and outstanding operating team to grow both Ballast Point and Kings & Convicts together."
Ballast Point is currently expected to surpass 200,000 barrels in 2019 and is available in all 50 states as well as internationally in 19 countries including South Korea, Sweden, Australia, and New Zealand. Whereas Kings & Convicts produced just 1,600 barrels in 2018 based upon the most recent data provided by the Brewers Association.
"We look forward to engaging the community and getting a connection back to the local markets through our distributor partners, on and off-premise retailers and our dedicated salesforce ambassadors," said Chris Bradley, Kings & Convicts' chief operating officer. "Ballast Point has well-established R&D programs and we want to continue fostering that innovation and experimentation by listening to our consumers and serving specialty and local beers in each market."
---