One Comment
2020 Big Beers Belgians & Barleywines Participating Breweries Announced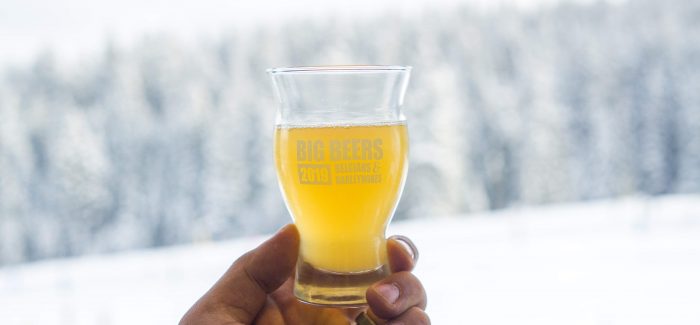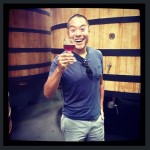 For the initiated, it's already well-known that if there's one non-negotiable, can't-miss beer festival in the state of Colorado that represents the ultimate beer nerd experience, it's Big Beers Belgians and Barleywines. And this year, expect the spectacle to be even bigger than ever.
Celebrating its 20th anniversary the weekend of January 9-11, the next Big Beers, Belgians, and Barleywines will offer a full slate of programming, the return of some of Big Beer's biggest names from past Featured Brewmasters including Adam Avery, Sam Calagione, Eric Wallace, Brian Dunn, Doug Odell, John Mallett, Jeffrey Stuffing, Cory King, Dave Thibodeau, and more, as well as a Brewers Reception and Traditional Brewmasters' Dinner on Thursday night with featured brewmasters Neil Fisher of WeldWerks Brewing and Troy Casey from Casey Brewing & Blending.
Over the years we have extolled to great length some of the innumerable characteristics that distinguish Big Beers as one of the industry's best-kept secrets.
Stemming from organizers Laura and Bill Lodge's passionate approach toward curating the best talent, while also going above and beyond in ensuring the best attendee experience, Big Beers has come to capture the essence of what it takes to throw the ultimate beer lover's festival, ranging from a star-studded cast of brewers, to an elite level lineup of beers, intimate brewers dinners, premier educational seminars, and world-class skiing all to the backdrop of some of the world's most stunning mountain vistas.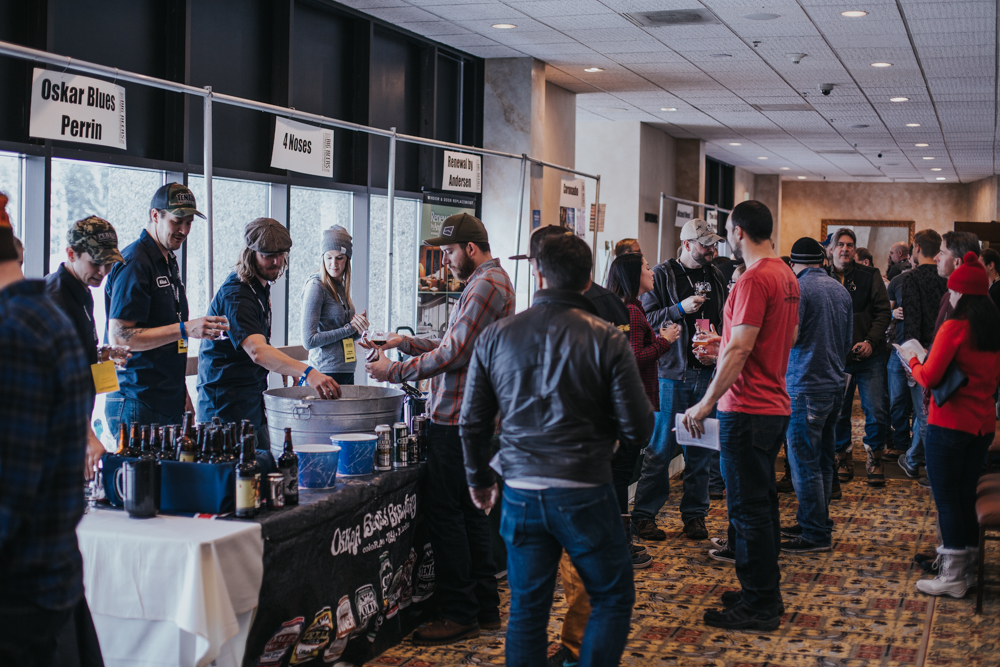 Now entering its 20th year, Big Beers Belgians and Barleywines has truly found itself in the picturesque ski town of Breckenridge Colorado. This year's event will feature technical seminars from the likes of Jeffrey Stuffings from Jester King, Cory King from Side Project, John Mallett from Bell's Brewery, Florian Kuplent from Urban Chestnut, Steven Pauwels from Boulevard, Nile Zacherle of Mad Fritz, Kevin DeLange of Dry Dock, Charlie Gottenkieny of Bruz Beers, John Holl from Beer and Brewing Magazine and many more to be announced.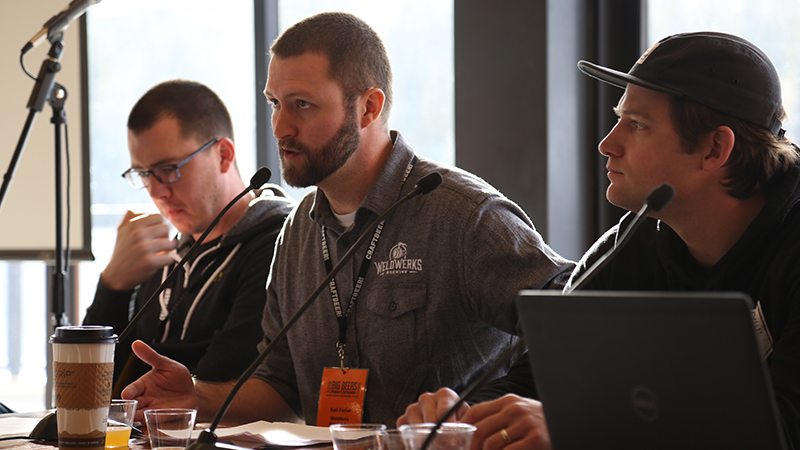 Additional elements include a Cicerone Workshop and Exam, Homebrew Competition, Small Plates and Beer Pairing, Beer & Food workshop with CraftBeer.com's Julia Herz and Adam Dulye, and 20 Year Reunion event on Friday night, Beer Yoga, followed by Brewmasters, Technical, Experimental and Sensory seminars on Saturday, all culminating Saturday afternoon with the Commercial Tasting event.
But even more impressive is this year's lineup for the main event, the Commercial Tasting. Not only will all the heavy hitters be back to pour on the festival floor but this year's fest will also include a few impressive newcomers including Transient Artisan Ales, Homes Brewery, Alvarado Street Brewery, Cellarmaker, Kane Brewing, and Referend Bier Blendery to name a few.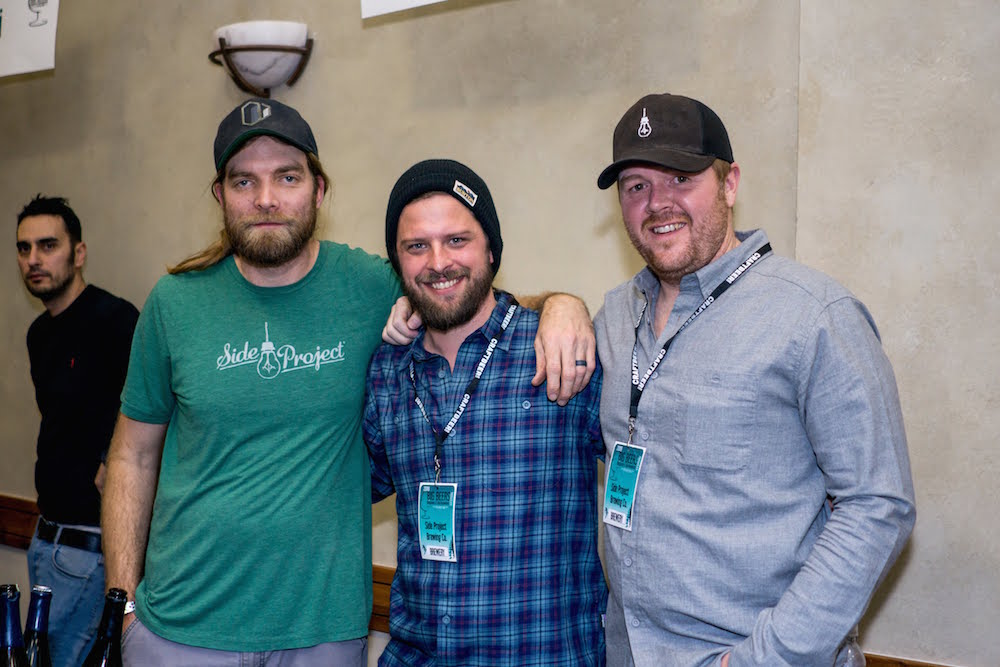 While the brewery list is always subject to change, here's your first look at the 2019 Big Beers Belgians and Barleywine's list of participating breweries.
4 Hands Brewing Company
4 Noses Brewing Co
Primitive Beer
Alesong Brewing and Blending
Alpine Beer Company
Alvarado Street Brewery
Highland Park Brewery
Amalgam Brewing
Angry James Brewery
Dillon Dam Brewery
Artisanal Imports
Avery Brewing Co.
Baere Brewing Co.
Mockery Brewing
Ballast Point
Spangalang Brewery
Barrel of Monks
Bell's Brewery
Black Project Spontaneous and Wild Ales
Blackberry Farm Brewery
Bonfire Brewing
Eddyline Brewing Co.
Bootstrap Brewing
Strange Craft Beer Company
Boulevard Brewing Co.
Breckenridge Brewery
Brewery Ommegang
Duvel USA
Broken Compass Brewing
Woods Boss Brewing Company
Brunswick Bierworks
Bruz Beers
Burns Family Artisan Ales
Cannonball Creek Brewing Company
Casey Brewing and Blending
Cellar West Artisan Ales
Knotted Root Brewing
Cellarmaker
The Rare Barrel
Cerebral Brewing
Chrysalis Barrel-Aged Beer
Crooked Stave Artisan Beer Project
Beachwood Brewing
Culture Beverage (Shelton Portfolio)
Deep Ellum Brewing Company
DESTIHL Brewery
Dogfish Head Craft Brewery
Dry Dock Brewing Co.
Ecliptic Brewing
Elevation Beer Company
Epic Brewing Co.
Fiction Beer Company
Fifty West Brewing Co
FiftyFifty Brewing
Firestone Walker Brewing Co.
Flying Dog Brewery
Founders Brewing Company
Fremont Brewing
Verboten Brewing
Glenwood Canyon Brewing Co
Goose Island Beer Co.
Grand Teton Brewing Company
Great Divide Brewing Co
Guanella Pass Brewery
HighSide Brewing Co
Holidaily Brewing Company
Horse & Dragon Brewing Company
Jackie O's
Jester King Brewery
Atom Brewing Company
Kane Brewing Company
La Cumbre Brewing Co.
Lagunitas Brewing Company
Left Hand Brewing Co.
LIBERATI restaurant & brewery
Liquid Mechanics
Mash Lab Brewing
Locavore Beer Works
Lone Tree Brewing Company
Loveland Aleworks
Mad Fritz Brewing Co
The Ale Apothecary
Merchant du Vin
Mikerphone Brewing
Muckraker Beermaker
New Belgium Brewing
New Holland Brewing Co.
New Image Brewing
Odd13 Brewing
Odell Brewing Company
Oskar Blues Brewery
Cigar City
Perrin
Squatters
Wasatch
Outer Range Brewing Co.
Pagosa Brewing & Grill
Payette Brewing Company
Pikes Peak Brewing
Purpose Brewing & Cellars
Ratio Beerworks
River North Brewery
Roadhouse Brewing Co.
Rowley Farmhouse Ales
Westbound & Down Brewing Co.
Samuel Adams Brewery
Side Project Brewing
Ska Brewing
Solemn Oath Brewery
Launch Pad Brewery
Soulcraft Brewing
HOMES Brewery
Speciation Artisan Ales
Stone Brewing
Surly Brewing Co.
Telluride Brewing Company
Sanitas Brewing Company
The Bakers' Brewery
The Bruery
The Colorado Farm Brewery
The Lost Abbey
The Referend Bier Blendery
Three Barrel Brewing
ToOl Brewery
Transient Artisan Ales
Tröegs Independent Brewing
Two Roads Brewing Company
Unibroue
Upland Brewing Company
Upslope Brewing Company
Urban Chestnut Brewing Co.
Ursula Brewery
Vail Brewing Co.
Väsen Brewing Company
WeldWerks Brewing Co.
Wiley Roots Brewing Company
Alaskan Brewing
Jagged Mountain Craft Brewery
Chain Reaction Brewing Co
DEAD HIPPIE BREWING
Phantom Canyon Brewing Company
Wynkoop Brewing Company
Resolute Brewing Co
Spice Trade Brewing Co.
Four Peaks Brewing Co
Boggy Draw Brewery
Gunbarrel Brewing Company
---