No Comments
Red, White & Brew | An Independence Day Ultimate 6er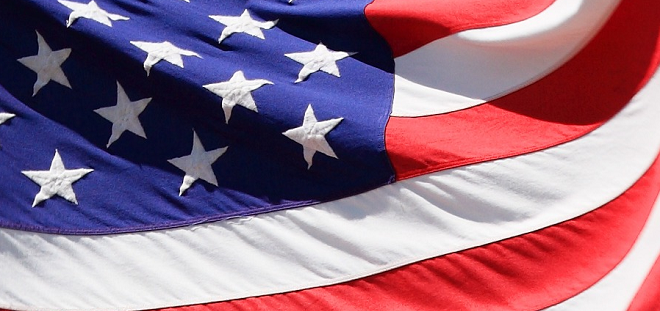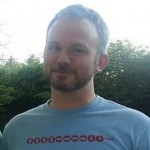 The American celebration of Independence Day is upon us. It is a weekend of fireworks and flag shorts. Koozie factories across the nation are working overtime this week. Hot dog farms are at capacity. What better time, I wonder, to drink a good beer? There isn't! And I know you PorchDrinkers hate to come unprepared, so I've brainstormed my best suggestions for the perfect Independence Day six pack. Drink up!
Anchor Steam Beer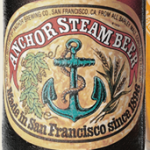 Anchor Steam Beer doesn't get a lot of fanfare in the US, at least from where I'm sitting. It's too bad, I think, because this beer is straight-up American history. Modern Anchor Steam is the offspring of the California Common, a 19th-century non-refrigerated brew borne of the cleverness of US brewers and the necessity of alcohol. The brew itself is toasty, sweet malt with just a whiff of citrus; it is strongly carbonated and super refreshing. The tang of the hops is bitter and vaguely sour, but entirely drinkable. The mouthfeel has a bubbly, buttery quality that is unlike any other beer. It's a fully American creation, reflecting the tenacity of our craft. So go out and buy it! Inspire a trend. When your friends make fun of you for bringing 'that beer we've never heard of,' you just tell them that you're drinking innovation.
Oskar Blues Dale's Pale Ale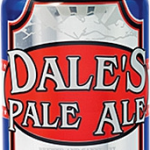 I mean, look at that can. This beer is the American Dream, writ into twelve-pack – the Dream being, of course, to shove your face in a bushel of hops. I don't even entirely know how to express the palpable dimensionality of the Dale's hop bill. It's the same class of ripe, fragrant zest that you get from a fresh-picked garden tomato: sweet, aromatic, and thick. Plus, the packaging means you can carry it anywhere! A friend and I went to Denver last year, where we stayed with PD's own Tristan Chan for a week; on the return trip, we acquired a surplus of Oskar Blues to enjoy back in Louisville. A mere two weeks later, Oskar Blues launched in our city. Coincidence?? I think not.
Yuengling Something-or-Other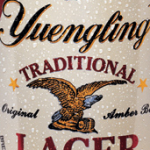 It would be a travesty to leave America's oldest brewery off this list. So I will present it to you in choose-your-own adventure format. It's your call, kid. Will you take the conveniently pre-mixed Black & Tan? I hear it's pretty good. Perhaps you'll go whole-hog for the Porter? You so wild. Maybe you'll respect the classic, and grab the Traditional Lager? Yuengling Lager is what you get by default if you order "a lager" in Pennsylvania, home of the Liberty Bell. But whatever you choose, you're drinking 1829-America heritage. Just to be sure, I would advise against telling your friends that you are "drinking the oldest beer in America right now."
White House Honey Ale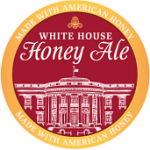 In 2011, president Obama got thirsty, bought a home-brewing kit, and he went to work. Or well, he assigned it. His aides – I can only assume it was the Secret Service – made a beer, utilizing honey from the White House's own South Lawn beehive. I guess being the president is pretty cool, huh. This brew got so much fanfare that We, the People submitted a Freedom-of-Information-Act request for its recipe. Soon after, the White House acquiesced. Thanks Obama.
Obviously I don't spend a whole lot of time in the White House, so I can't speak directly to the quality of their brew. As surrogate, you might grab a bottle of Sam Adams Honey Porter instead. Or you could pull up the linked recipe and make your own! That's the independent spirit.
Pabst Blue Ribbon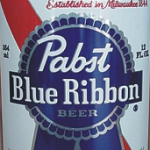 I went to a punk rock show the other day, and the bar was sold out of PBR. Do you know why? Because punks love America.
This beer is the song of freedom. PBR, America's dirty brew, has sat on so many sides of the ironic/unironic divide that I don't even understand it anymore. It is an entity unto itself. You could lose a lifetime to it. A friend of mine once hypothesized that he could buy hot cases of PBR in the South End, go sell them in the east side, and he'd get filthy rich off the arbitrage. I'm okay with all of this, though, because PBR is my go-to beer when I just need a beer. It is unapologetically adjunct. It keeps me grounded. Frankly, they should sell it in high-end coffee shops.
Dark Horse Plead the Fifth Stout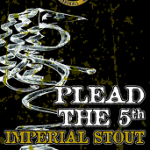 This imperial stout from Dark Horse is the perfect cap to a long evening. This beer pours oily black with a minimal brown head, radiating vapors of coffee and chocolate. The flavor chases just behind, featuring vanilla, heavy chocolate, and cream. This finish is warm and boozy. You're in America, kid: no one's gonna make you implicate yourself. The beers you enjoy are your prerogative. Just get out there and enjoy them. That's independence for you.
Yes, independence warms the belly.
* * * * *
And there you have it. Have some good beer this weekend. And happy Fourth, from your friends at PorchDrinking!
---