No Comments
Finnegans Charitable Beer Company | Drink Beer & Do Good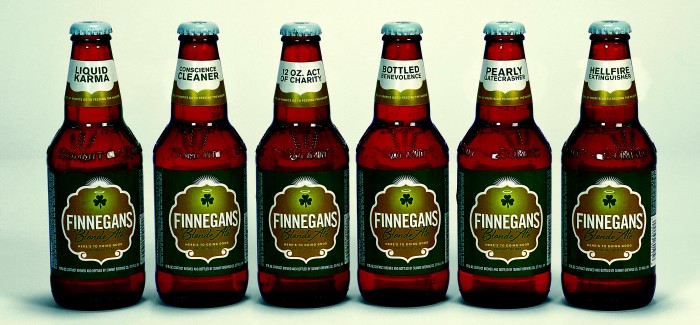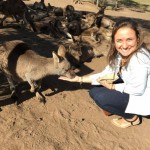 In my experience, reasons to drink a beer can vary widely: it's your birthday, it's someone else's birthday, it's sunny out, it's rainy out, you had a good day, you had a bad day, there's beer in the fridge, and so on. I'm happy to announce that new to this list, thanks to Finnegans of Minnesotta, is that you want to help feed the hungry. Founded in 2000, Finnegans Charitable Beer Company makes quality craft beer with 100% of the profits going to local farms to buy food for local food shelters. It's a full circle of local charity, and all you had to do was drink a beer, you stand up citizen you!
Jacquie Berglund, passionate do-gooder and CEO, was inspired by the Newman's Own model of creating a for-profit business to pay for supplies, overhead, and employees, and giving 100% of the after-tax profit to a non-profit business for distribution of funds into the community. In Finnegans' case, this means funding local food shelters to buy from local farmers in whichever market you picked up your pint. So far lucky beer drinkers in Minnesota, North & South Dakota, Montana, and Wisconsin can benefit their own community by sipping a Finnegans Blonde Ale instead of a Bud.
And why wouldn't you pick Finnegans over any other beer anyway? These delicious crafts are contract brewed by Summit Brewing Co's Damian McConn, an Irishman who got his start at the mothership itself, Guinness. Trust me when I say that his Irish Amber leaves little to be desired. It's on the sweet side with caramel undertones and a clean aftertaste. A sessionable refreshing ale that fits just as well in the rolling lakes of Minnesota as it does the hills of Ireland. My personal favorite is his Blond Ale. A crisp, effective summer ale; it's exactly what I would reach for on a hot Wisconsin afternoon even without the added karmic benefit.
Lately Finnegans has found extra attention in the media by way of their Reverse Food Truck. Taking advantage of the food truck craze that has eclipsed every pedestrian area nationwide, Finnegans threw a truck of its own into the mix to collect food. The response has been staggering. Since the truck hit the streets, Finnegans has been featured on NPR, ABC, Good Morning America, Huffington Post, and even a few TV stations in France. Finnegans is revolutionizing charity, and all you have to do to help out is drink a beer.
So whether you're not meeting your annual quota for charitable giving, or you never had one, consider doing your part and throwing back a few more brews this week. Hey, it's for a good cause.