2 Comments
Bell's Brewery | Two Hearted Ale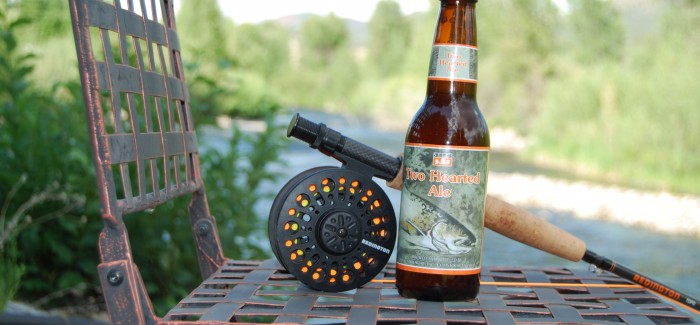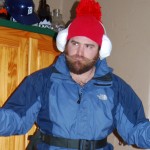 7.0% ABV
In preparing for my recent move from Michigan to Utah I had grand plans of bringing along cases and cases of hand selected Michigan microbrews. But then as I looked at my piles of stuff and the tiny little trailer that was supposed to carry it all, I had to reason with myself a little bit and cut back. As I put the Great Lakes in my rearview I did make one stop. I allowed myself one little six pack, and Bell's Brewery Two Hearted Ale was the easy choice.
I tend to avoid making sweeping generalizations, but with Two Hearted I can say without a doubt that it is the best beer I've ever had. It's a hoppy IPA, but somehow the hops blend so well that it just tastes perfect and crisp.
I told myself to save this beer for special occasions, cellar it if you will. It turns out that "special occasions" happen pretty damned regularly if you have a sixer of your favorite beer in the cellar. And when I say cellar I mean the bedroom closet of the 34-foot fifth-wheel trailer I'm renting for the summer with my girlfriend and our two pooches.
As cramped as the trailer is, and as hard as it is getting used to using an RV toilet every day (instead of a plunger, we keep a tree branch in the privy for pushing things down), we are parked on Utah's Weber River. You can't beat the view, and I've been lucky to fly fish damned near every day.
It is fitting to be drinking Two Hearted to celebrate a morning spent fishing, as the inspiration for the beer is the famous Ernest Hemingway short story that bears its namesake. In the story Hemingway's character, Nick Adams, cleanses his soul catching a whole lot of trout in Michigan's Upper Peninsula.
In this puritanical land of 3.2 beers it feels oh so good to sit by the river and sip on my all-time favorite, brewed with the Greatest water around in the craft beer heaven that is my home state of Michigan. And now that this gem is available in cans it makes for the perfect accompaniment to a day of angling.