No Comments
Our Favorite Chicago and Midwestern Beers from 2019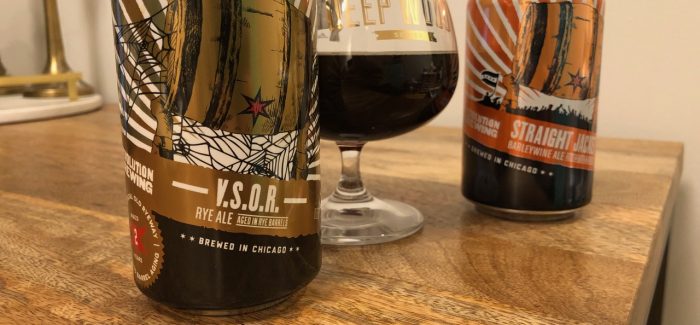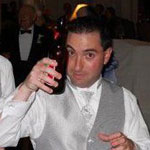 As another year comes to a close, we'd like to look back at the past 12 months on some of our favorite beers we had that came out of Midwest breweries.
With the number of breweries increasing, it becomes harder and harder to narrow down a list, but we have a handful of Midwest writers who contributed their favorite beers of 2019.
Like we do every year, we remind you that this is a list of the writers' favorite beers. We encourage a lively and open conversation, but remember if a beer you really liked isn't on this list, it doesn't mean you're wrong.
It's impossible to have every beer made and so our favorites will be different than your favorites and that's ok. It's part of why craft beer is so great.
Mike Zoller
https://www.instagram.com/p/B4xJX-aDXv5/
There were a couple from the first few batches of Revolution's Deep Wood series that could have made my favorites from this past year including Café Deth, but I ultimately chose V.S.O.R. This rye ale spent two years in rye whiskey barrels and it was time well spent. It delivers in every aspect you're looking for in beer from the appearance to the aroma, to the actual flavor.
The beer exhibits strong barrel notes that provide the beer several levels of flavor including the spice from the rye. I love how dry this beer is, but you'll still get notes of chocolate and molasses. I was just at Revolution the other day, and while most of the other variants are still available, V.S.O.R. is not and rightfully so. This was one spectacular beer.
https://www.instagram.com/p/B50WBzspNFo/
Too often when these lists are made they're dominated by barrel-aged and hazy beers. Those get the hype, but well-done beers are everywhere, and if you don't explore you're missing quite a bit. When was the last time you had a clear beer?
Dovetail released its first-ever Kolsch this year and it was simple and perfect. That's all. It's clean, crisp, well-carbonated and refreshing. At $3 for .2 liters, it's a great beer to have when visiting Dovetail, who specializes in traditional European style beers. Here's to hoping they can it in 2020.
When I'm at a beer festival I almost never get a second pour of a beer. There's too much out there to try and I only can drink so much. But at Friday Night Flights this year I had at least five pours of this Berliner Weisse from Middle Brow. It was that good.
Bloc Party is a series they do—this one featured passion fruit and blackberry, and I couldn't stop myself from going back for more. They had just one keg left and they were going to go through it at the event; I made sure I did my part to help.
It's slightly tart, but not overpowering, while the flavors of the fruits used are so well-balanced and make this beer delicious. Absolutely one of my favorite beers of this past year.
This series kicked off at Beer Under Glass this past year, and it's one the staff at Hopewell was very excited about. This series features mixed-culture sour ales with different fruits. The first was released with raspberries and plums. From the color to the mouthfeel to the flavor, I was a huge fan of this beer the first time I had it at BUG.
The second release just occurred in late November and it featured apricot and strawberry. While I preferred the first release, the second one was very good and had an amazing orange/yellow color that caught everyone's attention.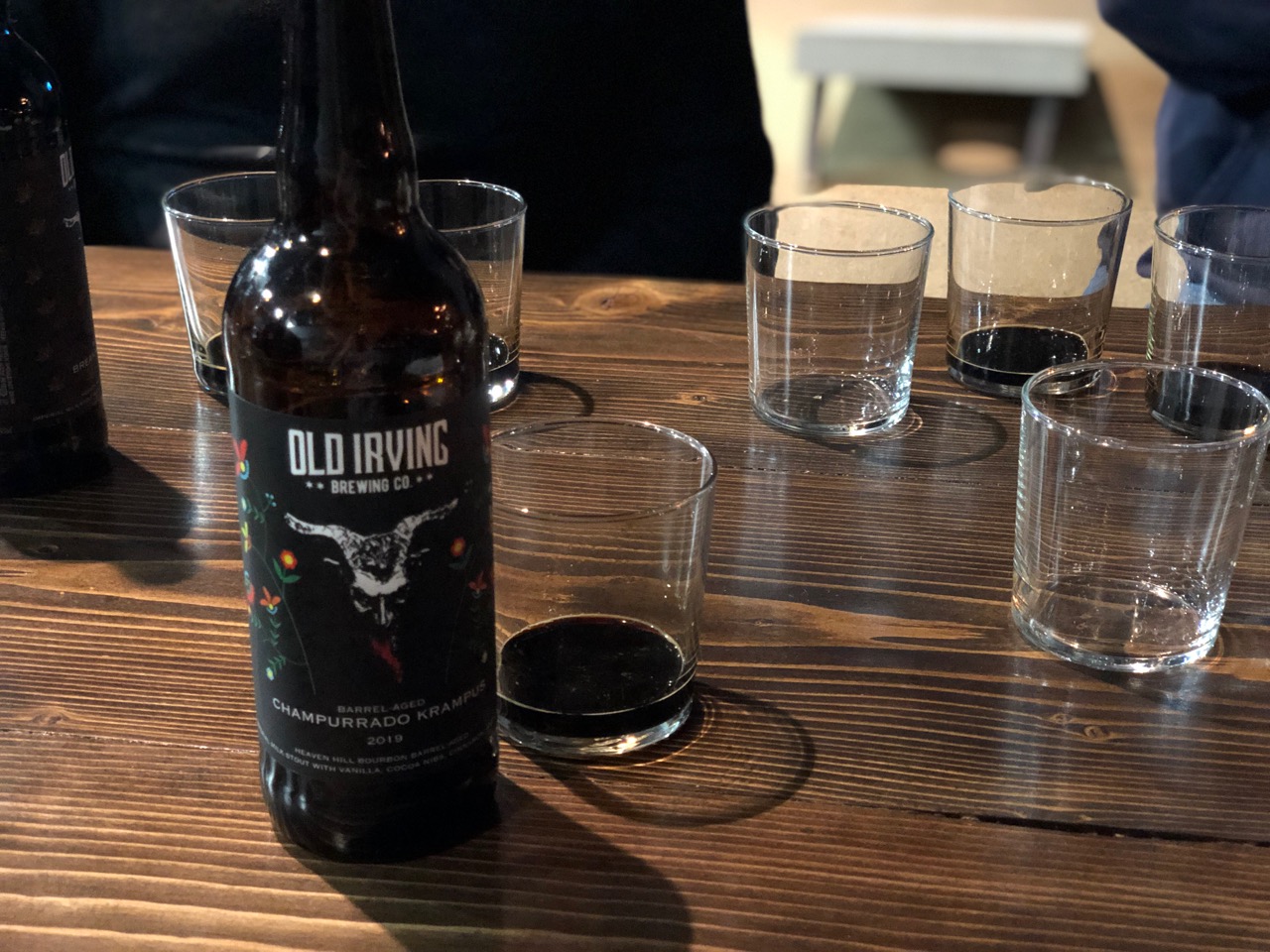 There is no shortage of great barrel programs coming out of Chicago. Old Irving's Krampus series flies under the radar, but this year they were committed to making themselves known. For the first time, they bottled the variants of the beer and hit a home-run with Champurrado.
They take their base stout and age it in Heaven Hill barrels for 11 months. The Champurrado variant featured cinnamon and peppers, which at first can be concerning. Cinnamon is a dominant adjunct that can easily overtake any beer, while peppers can create a spicy bottle of liquid fire if done incorrectly.
Hats off to Old Irving as they nailed it with this beer. The cinnamon is the main ingredient but does not overpower, and the pepper tickles the tip of the tongue to let you know it's there but it's not going to make you sweat.
Not only was this my favorite of the three beers in the series, but it was also one of my favorite barrel-aged beers released in Chicago this year.
Mathew Powers
A Note About My List
For my five favorite beers this year, I decided to forgo the inclusion of any strong barrel-aged beers (those aged in Bourbon, Rum, Brandy or other spirits barrels). That list deserves special attention, in the view of this writer. I tried to limit my choices to the non-experimental, non-strong, non-BA mainly to show that breweries still make plenty of "regular beers," and that includes one-offs.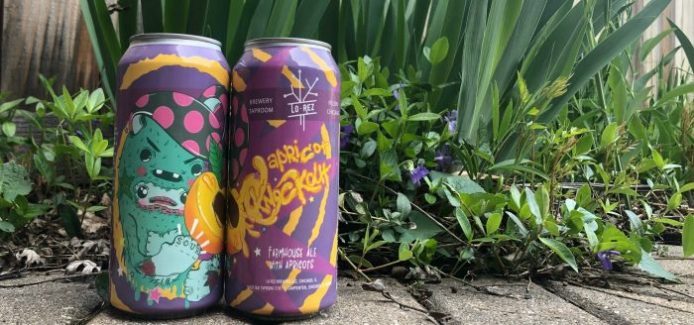 Besides possessing all the qualities of a superbly executed farmhouse-style, the kettle-soured Apricot Knockout provides a lovely spiced and floral aroma followed by some grassy wheat notes and a substantial dose of apricot flavor. Also, for a farmhouse-style, it's more tart than one would expect, and that was much appreciated. Finally, one experiences a lingering funky character that completed a highly enjoyable tasting journey from nose to finish. Apricot Knockout, well, knocked me out.
Metro's Roggenbier (German for rye beer), fermented with Omega HotHead Kveik yeast, mirrors the brewery's popular Arc Welder Dunkel Rye but tastes a wee-bit fruitier. The dark Roggenbier went down remarkably easy on a warm summer day, and had as many refreshing flavors as any mixology-minded cocktail with notes of fruit, spice and plenty of maltiness. Metro continues to demonstrate that it doesn't just embrace lagering to seem cool and different; they excel at it.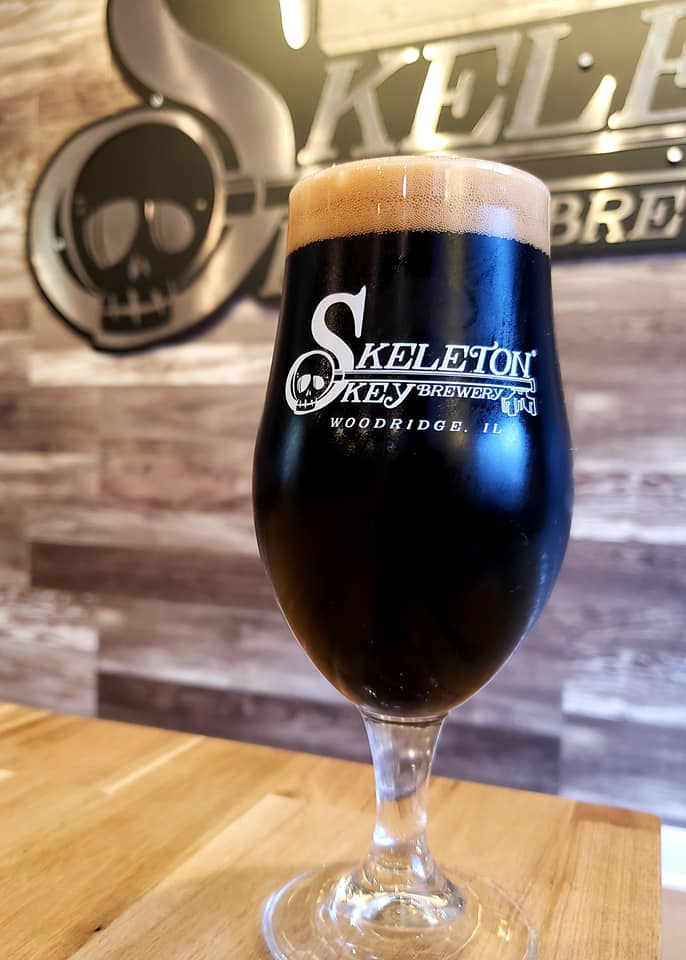 Easily the surprise beer of the year for me. The Schwarz did not receive "top billing" at its Skeleton Key Summer Skelebration, but it was the beer I not only considered the star of that beer show—it has made this year-end list. As a big fan of Metropolitan's Magnetron, I never thought I'd drink a comparable Shwarzbier in this city until I drank the Skeleton Key's version—an exceptional dark lager that I hope becomes a daily offering at the brewery one day. (And I expect huge things from this brewery going forward. Don't sleep on Skeleton Key.)
No, not that barrel-aged version that seemingly got sold out in a few hours before FoBAB. I'm talking about variants of the Cuppa base stout. I don't usually love stouts that edge towards pastries, but what is not to love about that beer? You get notes of chocolate, vanilla and enough coconut to make piña coladas jealous. Throw in a little coffee-roastiness and you end up with an exceptionally balanced, delicious beer.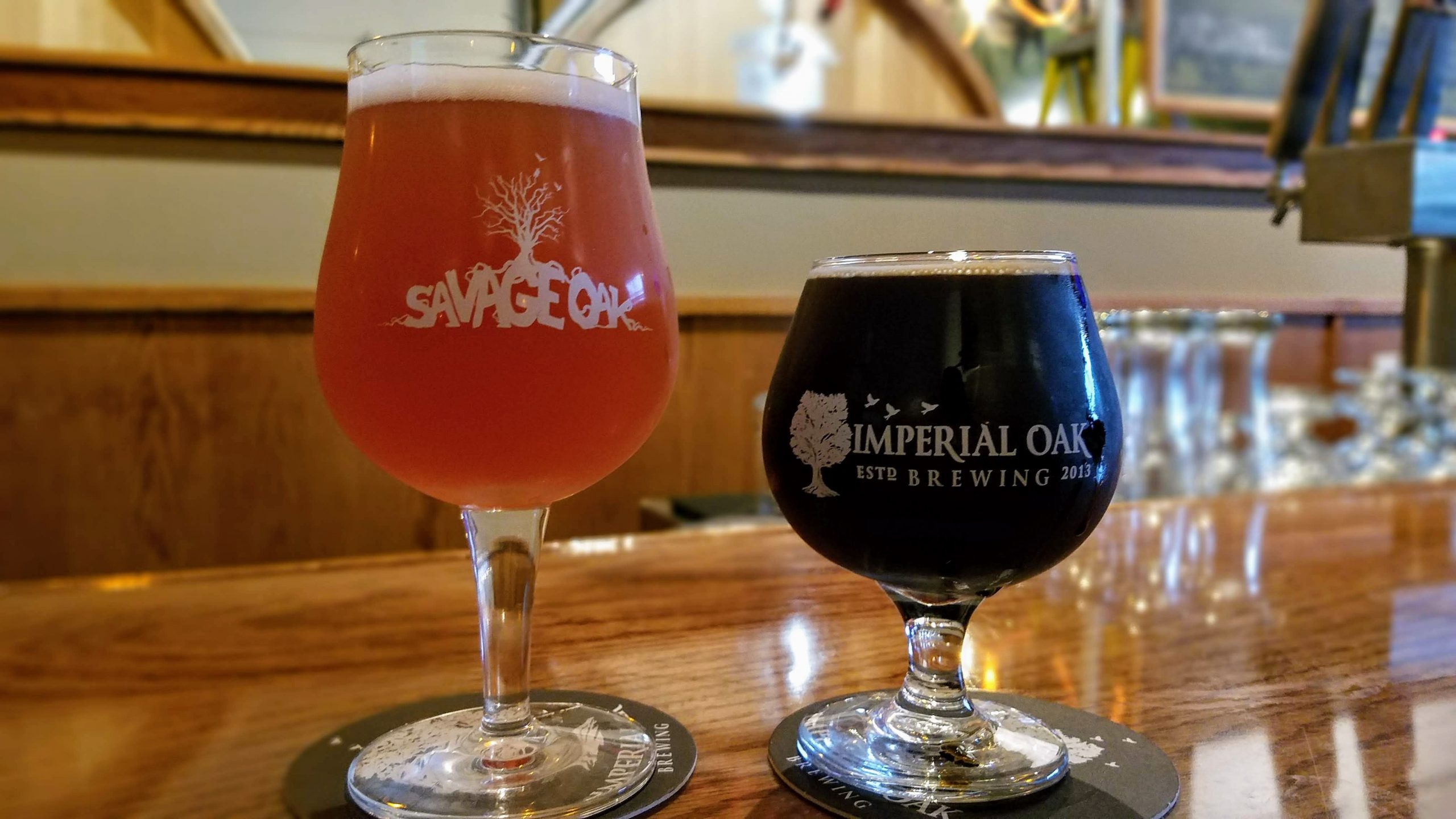 Part of the Blurry Belgian Ale series—Blurry Blonde, Blurry Coffee, Blurry Blackberry and more, I'm sure—the blackberry version proved highly memorable. The terrific malt aroma, subtle sweetness, a kiss of spice and fruity-ester qualities made for one well-executed Belgian Ale. But, the tart-blackberry taste and aroma elevated its overall flavor without adding any sweetness, making it one utterly spectacular beer.
Taylor Laabs
Off Color embraces the funk and this beer is a perfect example of their mastery in wild fermentation. A collaboration with Jester King, Cygnet blends the perfect balance of tart and dry with a hint of breadiness to level things out. It's crisp, bright, and easy to drink. 
New Glarus: Kuhler American Wild Ale
The esteemed Wisconsin brewer's Thumbprint Series tends to impress, with Kuhler being the standout for me this year. Spontaneously fermented, Kuhler is refreshingly fruity and bubbly, with subtle notes of oak coming from its nearly two-year aging process to help level out the sweetness. Drinking this one during the fall sun of a relaxing Badger football tailgate definitely added to its Wisconsin-infused luster.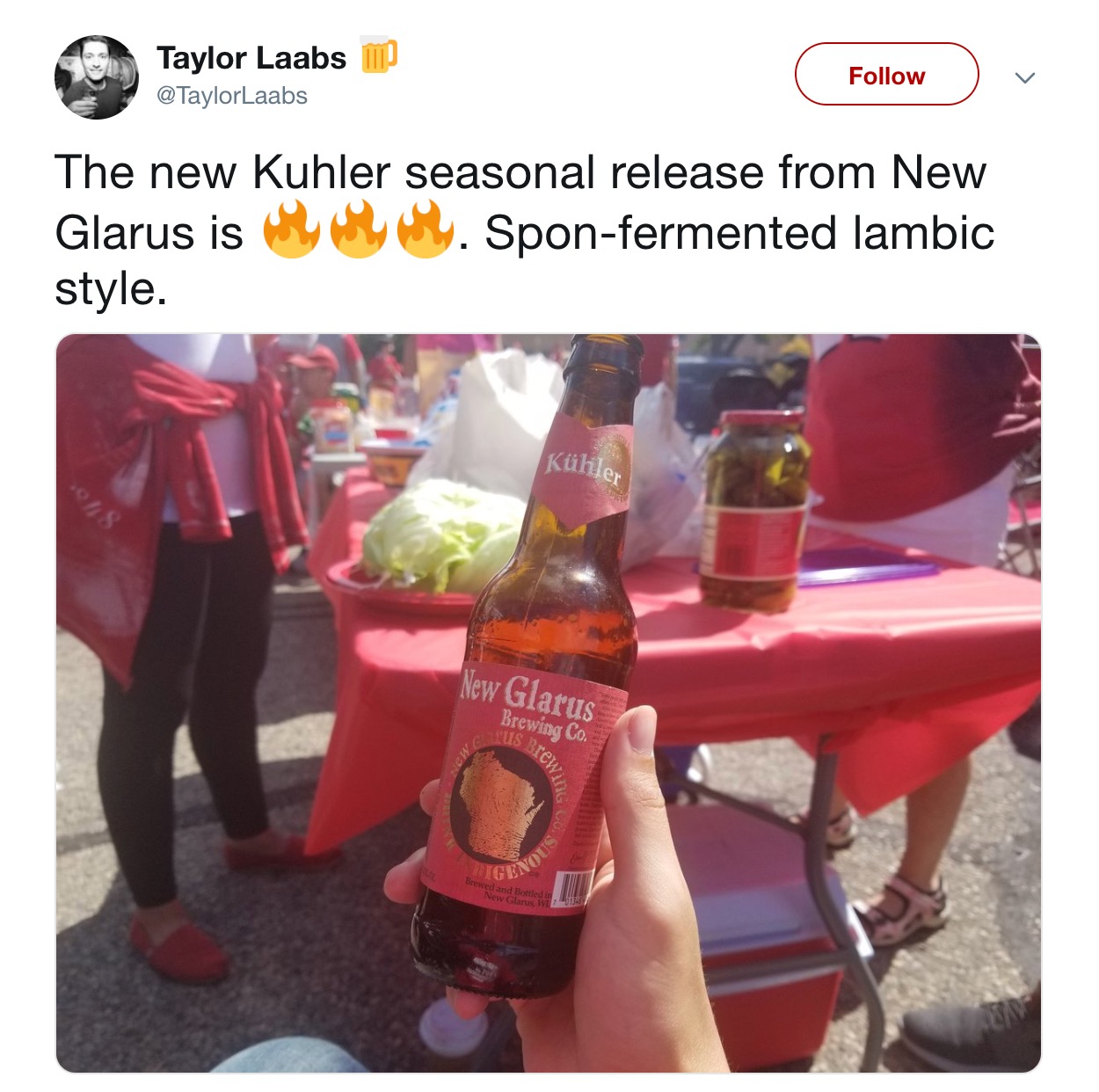 While I tended to resonate towards wild and fruited ales this year, I'd be remiss to not highlight one of the newest and most inventive IPAs coming out of Chicago's bustling beer scene. While new to the scene, the beers coming out of the Pilot Project brewing incubator have been some of the most inventive I've seen to-date, with Manana de Mallorca being a fitting illustrator of this. Hoppy and fruity on the nose, this IPA bursts on the palate with huge hits of hibiscus tea and candied mango notes—without the cloying sweetness—and finishes smooth. It drinks a lot lighter than the ABV suggests.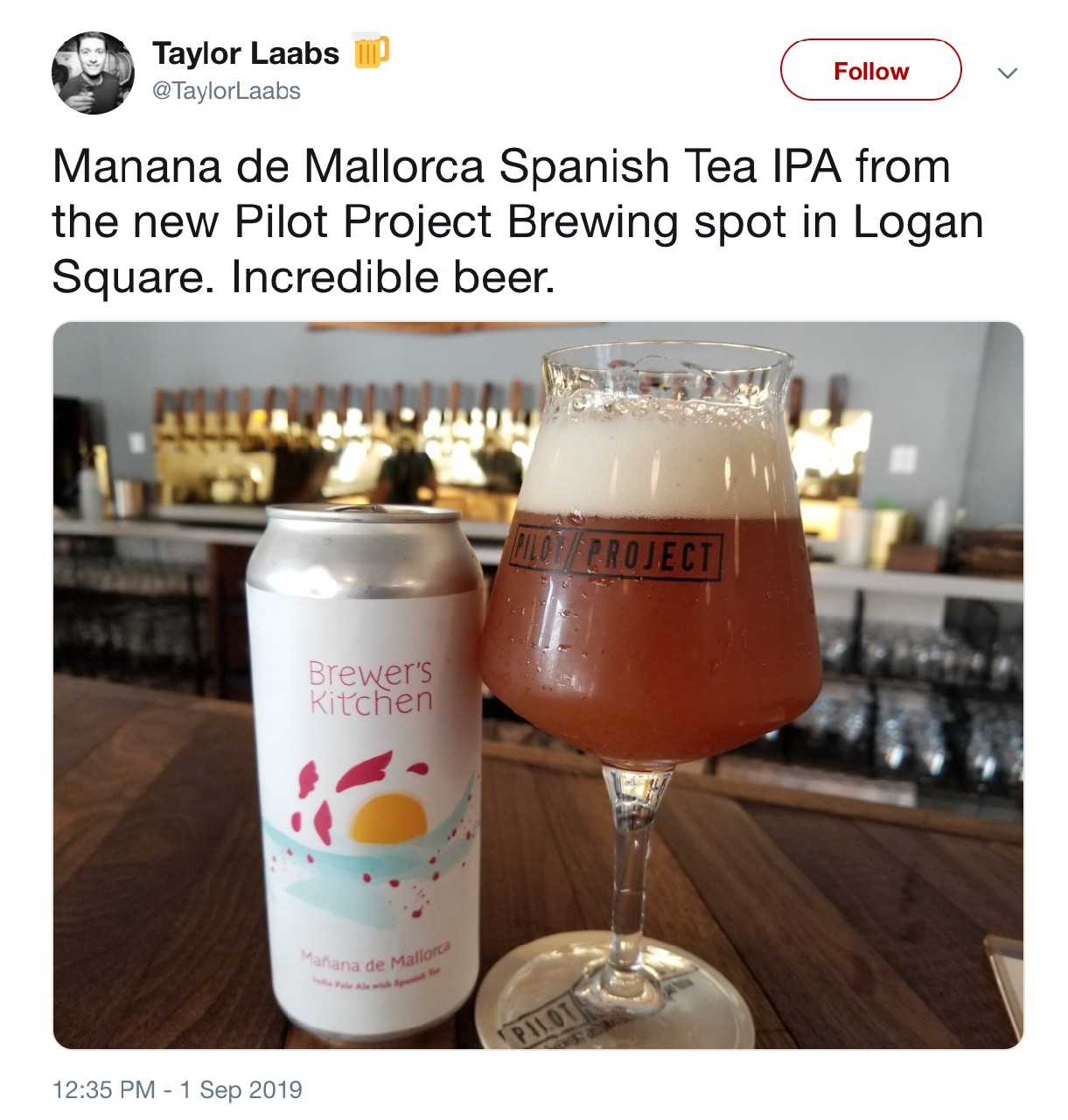 Honorable Mention: Hopewell Brewing: Ya' Filthy Animal Kettle Sour
Eric Oliver
Old Nation took their wildly delicious M-43 and elevated it to the next level with the addition of strawberry. The subtle touch of strawberry cut through the heavy citrus and tropical hop profile to create a delectable all-around drinking experience.
I'm not sure it's fair to characterize Open Outcry as the South Side's best-kept secret, but if it means more barrel-aged goodness for me then I'm happy to do just that. What Open Outcry is doing with its Journeyman Distillery barrels is to be commended. Each sip was overwhelming with barrel notes, which finished with slight hints of chocolate.
Revolution Brewing: Project Sanctuary #9: Double Barrel XO Lynott's 2017 Stout
Every Revolution release is a sight to see, and Project Sanctuary #9 was one of several variants that deserves a spot on this list. Dripping with barrel character, complemented by a touch of vanilla, #9 was a remarkable once-in-a-lifetime type beer. The barrels that gave their life for this stout died in the most honorable way possible.
To quote (the clean version of) Gwen Stefani, It's bananas, B-A-N-A-N-A-S. This stout was massive and delicious. Where the non-barrel aged version was overrun with cinnamon, the barrel-aged version mellowed out to create a complete drinking experience that elegantly and sophisticatedly showed off every character of bananas foster.
My No. 1 beer of the year was one that I had no idea what to expect when I tried it. Transient took its delectable breakfast stout Buckley, aged it six months in a spirit-aged foeder and then let it rest in bourbon barrels for another year. The end result was a beer that was somehow nuanced, yet bold and expressive at the same time. No. 1 was a true masterpiece of a stout.
---