#SkeletonKeyBrewery Archives – PorchDrinking.com
December 20, 2019 | Mike Zoller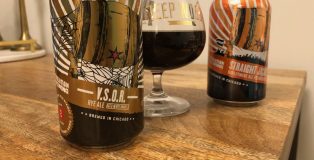 As another year comes to a close, we'd like to look back at the past 12 months on some of our favorite beers we had that came out of Midwest breweries.
With the number of breweries increasing, it becomes harder and harder to narrow down a list, but we have a handful of Midwest writers who contributed their favorite beers of 2019.
March 8, 2019 | Mathew Powers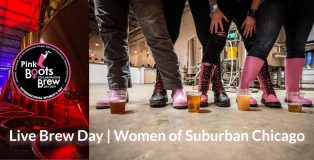 The Pink Boots Society's "Live Brew Day: Women of Suburban Craft Beer Collab" event at Skeleton Key Brewing (Suburban Chicago) focused on one principal goal — make great beer.
Certainly, Pink Boots Society events present a bonding opportunity for women of the industry, while simultaneously fostering awareness of their contributions. Nevertheless, from the presence of Omega Yeast Labs to the many brewers and industry women present, the event made it abundantly clear that crafting excellent beer served as priority #1. And, in doing so, demonstrated how possession of a Y-chromosome has nothing to do with becoming a skilled, imaginative beer professional.