No Comments
Brewer's Kitchen | Courtesy of Copenhagen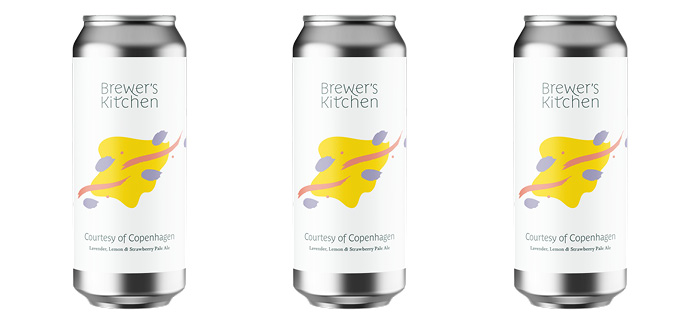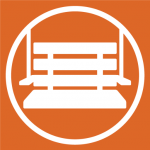 Despite taprooms continuing to stay closed in light of COVID-19, there's no shortage of local beer releases, especially as we approach the summer months. Although May hardly counts as a "summer month" here in Chicago, we're staying optimistic for warmer days. Courtesy of Copenhagen is a recent pick-up that will bring you to that feeling of enjoying a sunny summer day.
Courtesy of Copenhagen is a lavender, lemon and strawberry Pale Ale by Brewer's Kitchen. Brewer's Kitchen is a culinary-inspired brewery by the people behind Pilot Project Brewing, a brewery incubator based in Logan Square, Chicago. At any given time, Pilot Project houses three to four different start-up breweries focused on experimentation and creative brewing concepts. Pilot currently houses Brewer's Kitchen, a hard kombuchery, a wine/beer hybrid brewer and is in the midst of launching a new sour/funk outfit in June.
https://www.instagram.com/p/B_8GdnTlKUe
Clocking in at 6% ABV, this Pale Ale packs a perfect punch. It also balances nicely with the unique flavor combinations. Hazy, not overly sweet and well-rounded. This is the perfect beer to channel your ideal summer day.
Not only is this beer the first Pale Ale I've tried with these specific flavors, but also so impressive that I needed to learn more. I reached out to Dan Abel, co-founder and CEO of Pilot Project, for a quick history lesson of Courtesy of Copenhagen.
Was there any inspiration for the beer?
It's actually a revamped homebrew recipe from a few years ago. The beer was originally brewed with an accent of cucumber and intended to be a summer Pale Ale, but we dropped that in favor of the bolder lavender profile. A lot of people have questioned its relationship to Copenhagen given that the adjuncts aren't native, but one of the connections was in pairing summer foods native to the city.
What's the story behind the name?
Contrary to the beer's culinary influences, the name Courtesy of Copenhagen is actually an homage to the good people that run a beer bar in Brooklyn called "Covenhoven." After a quick visit and a few beers courtesy of the owners, "Covenhoven" doesn't exactly roll off the tongue. Thus "Copenhagen" stuck. This was our nod to that visit.
Where can people find the beer?
Our first batch was small as it was tough to anticipate the response given some of its peculiarities. You can currently find it at Pilot Project, Beermiscuous, Capone's, Bitter Pops, Beer on the Wall and other specialty beer shops around town.
Any recommended food pairings?
It's still a summer "beer" in style, so I would definitely push toward lighter dishes. White fish, summer salads, veggie shish kebab or, in contrast, grilled sausages and smoked meats.
---
There you have it. A revamped homebrew recipe paying homage to the Brooklyn beer bar, Covenhoven. The recipe has evolved into a unique summer Pale Ale you don't want to miss. It's highly recommended to add on to your next to-go order from Pilot Project. It'll have to do as we're waiting to enjoy it on the brewery's patio.
Feature image courtesy of Brewer's Kitchen's website.
---