No Comments
Goose Island releases latest Fulton & Wood Series beer: Bee Squad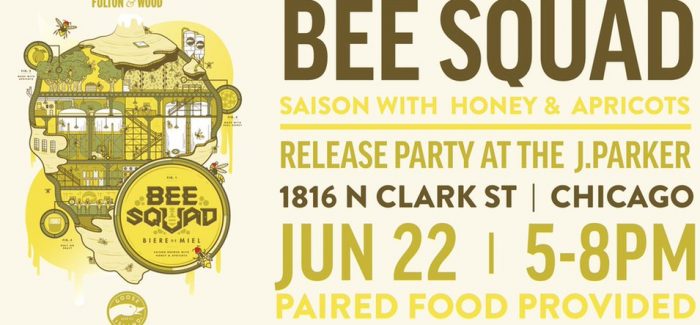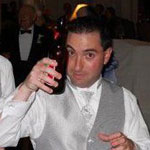 Brewed with honey and the proceeds going to help beekeeping education and training, Goose Island released Bee Squad last Wednesday night at a sold out event at The J. Parker Rooftop.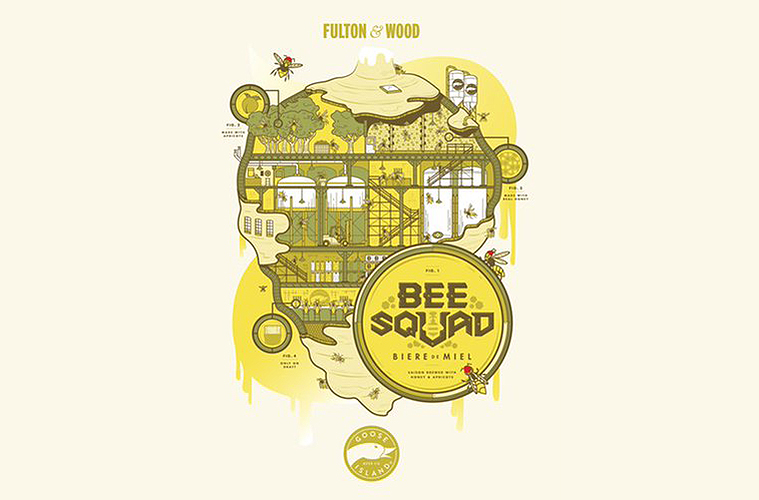 The bier de miel-syle saison brewed with honey and apricots is the latest release from the brewery's Fulton & Wood Series. The Fulton & Wood series is comprised of beers with unique recipes that have not been used before from Goose Island and released in small batches across the city. The name of the series are the intersecting streets where Goose's original brewery is located.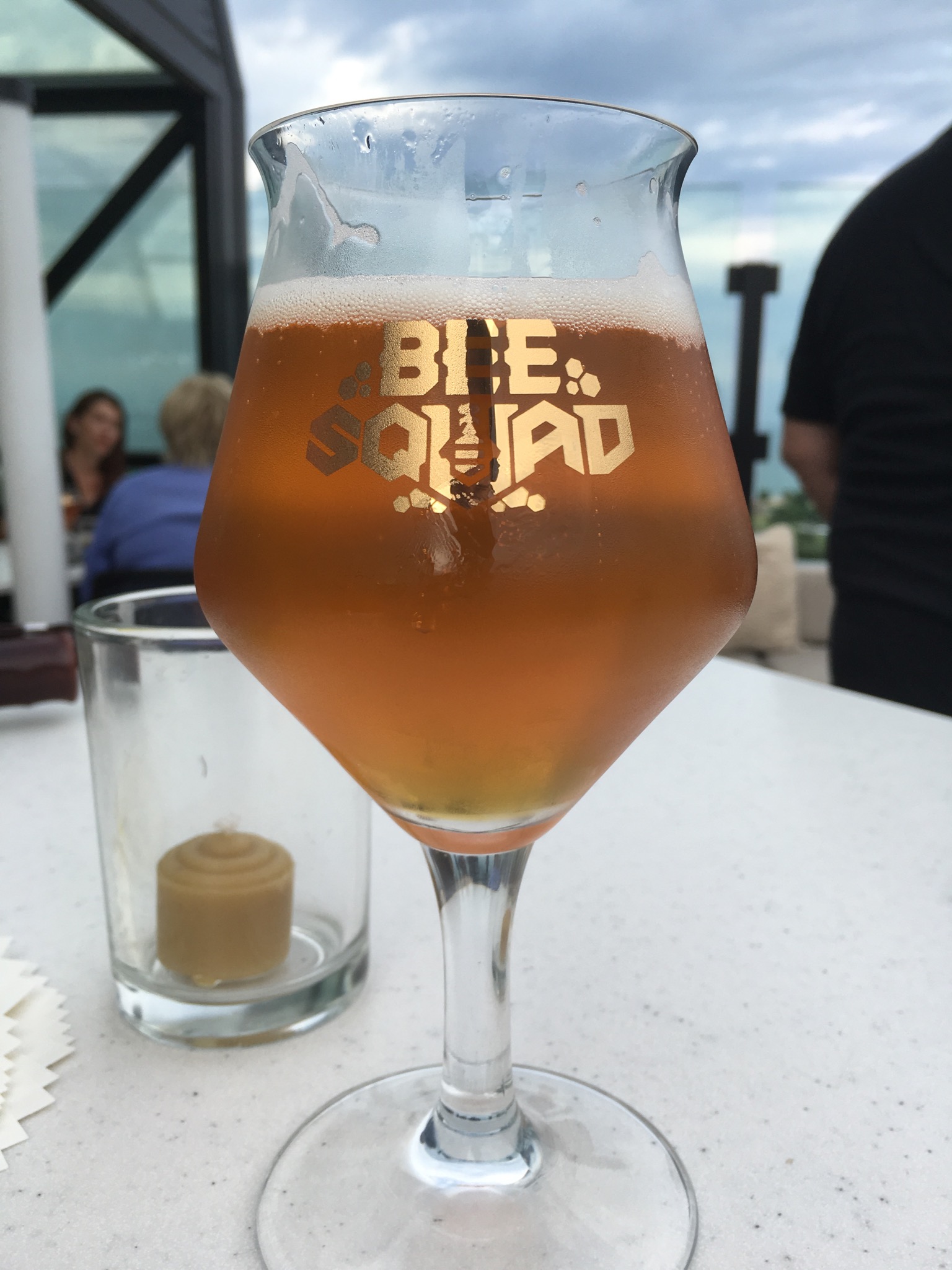 Bee Squad is the perfect summer beer. It's very easy to drink, light and sweet thanks to the honey but don't be fooled by this summer beer – it's 8.2% ABV. The honey is very apparent on the smell but on the taste the honey and apricot blend together to create a delicious beer. It features Celia hops and a blend of four different malts.
The beer will be available on draft only, but Goose does hope to have it in bottles, but that won't be anytime soon.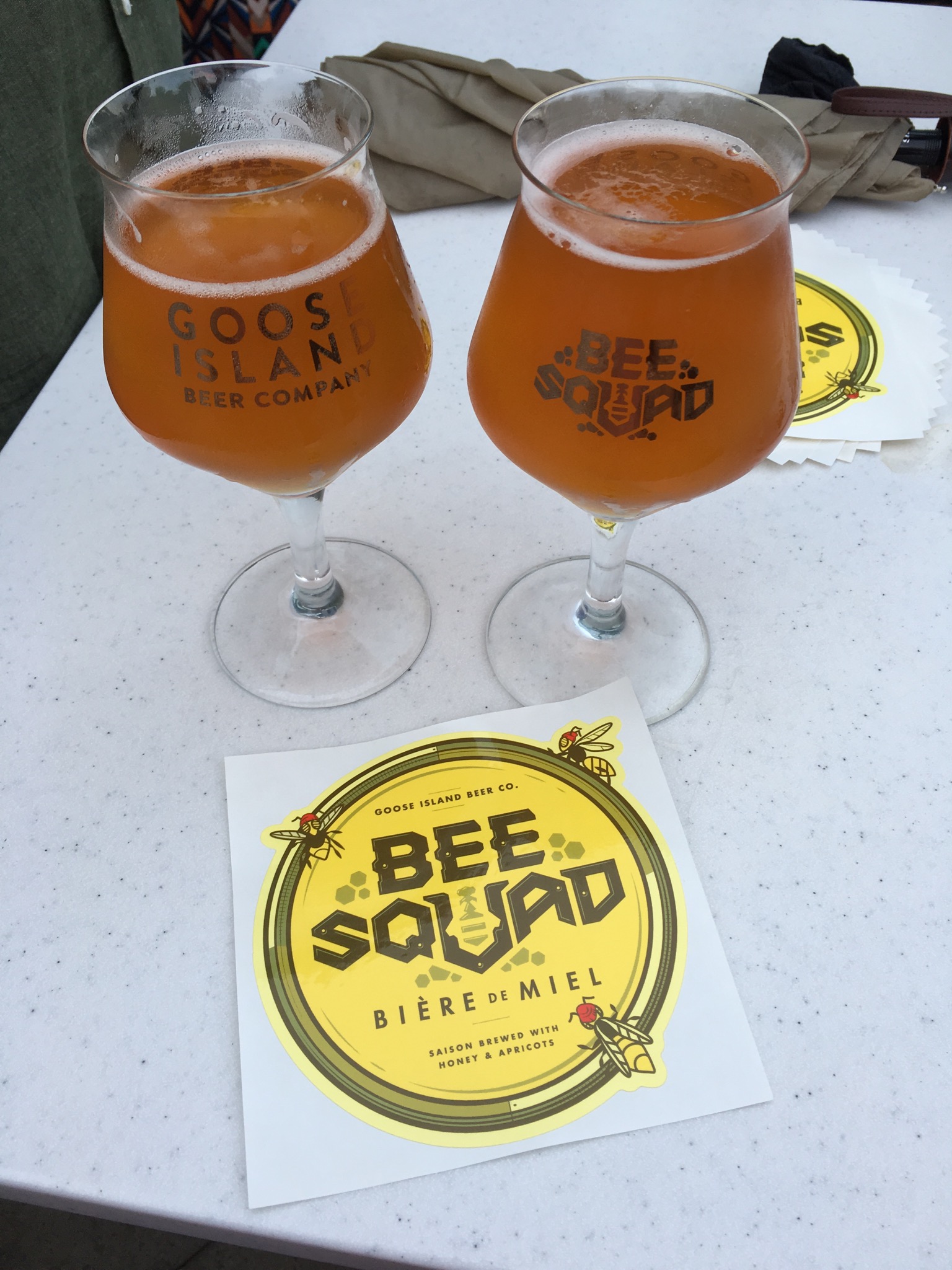 All the ticket sales from the release event will go to the Chicago Honey Co-op Training Center. The center's goal is to "spreading knowledge about honeybees, native pollinators and nature around us."
The release event was very well attended. Guests received three drafts of Bee Squad, paired food and got to take the glass home with them. In addition, everyone got a poster signed by the members of the B Squad, the team that created the beer.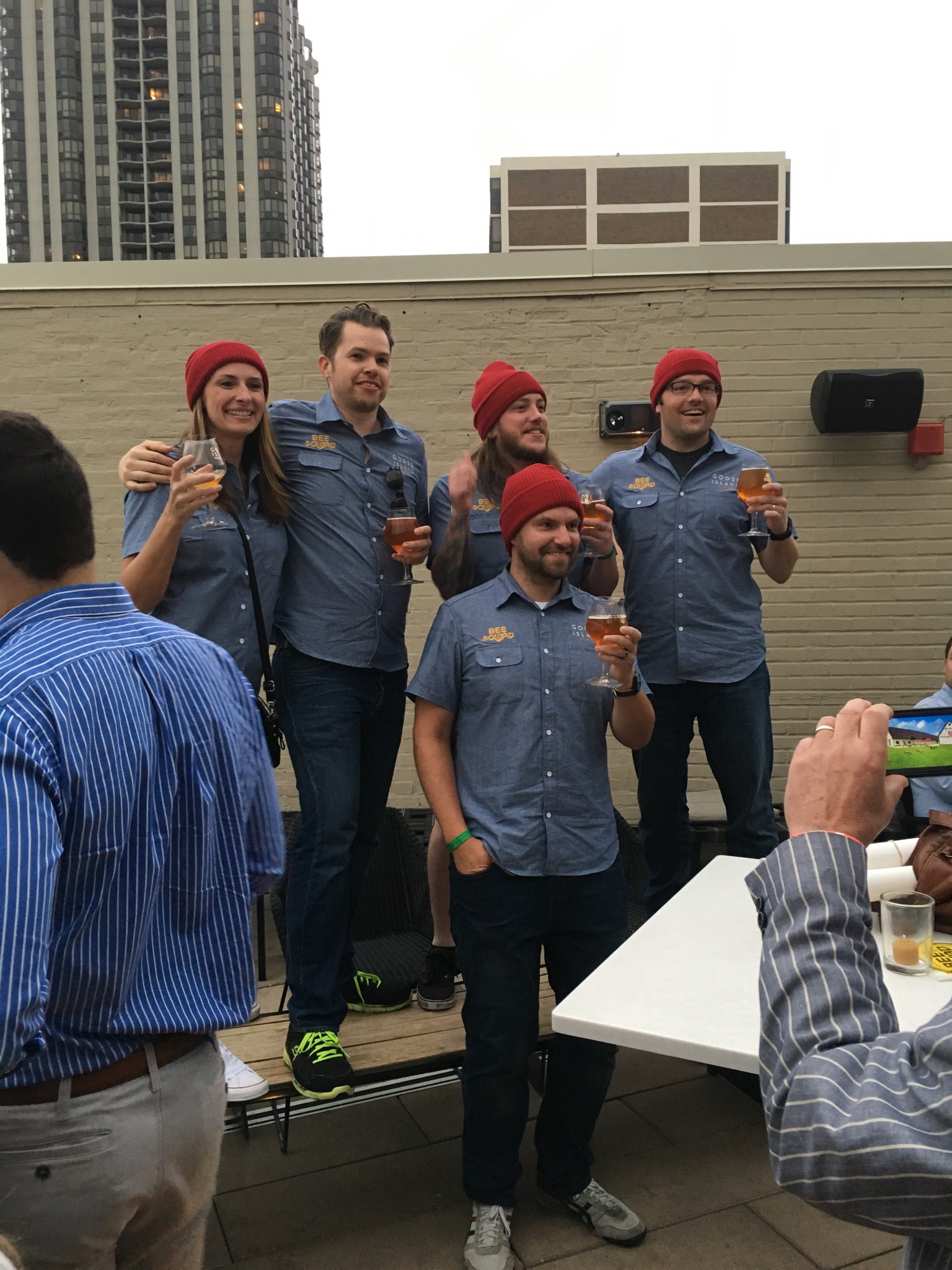 The name of the beer came from not only the ingredients, but the team that created it. Brewers are split into teams at Goose Island since they brew around the clock. The brewers that created Bee Squad were all on the "B" brewing shift and hence the B Squad was formed.
Bee Squad is the 9th beer released as part of the Fulton & Wood Series. Other notable beers in the series include Real Nice Surprise, The Great Road and Fassinator.
MIKE ZOLLER IS THE CHICAGO EDITOR FOR PORCHDRINKING.COM. FOLLOW HIM ON INSTAGRAM: @CHICAGOBEER AND PORCHDRINKING CHICAGO'S TWITTER FEED: @PORCHDRINKCHI
---