No Comments
Inside the Tank | Aquanaut Brewing Company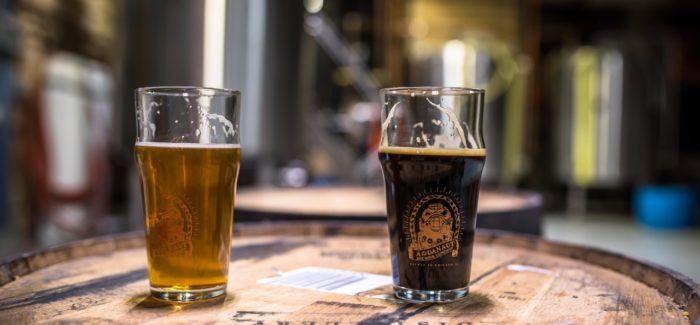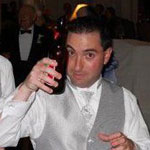 Situated on the north side of Chicago, Aquanaut Brewing Company features a small line of year-round beers, but has plans to launch more seasonal and one-off beers as well as opening up a taproom in the future.
We went out to visit the brewery and talk with masterbrewer and co-founder Eric McNeil to learn the story behind the brewery, how he got into beer and how the industry around Aquanaut is evolving for the first Inside the Tank of 2017.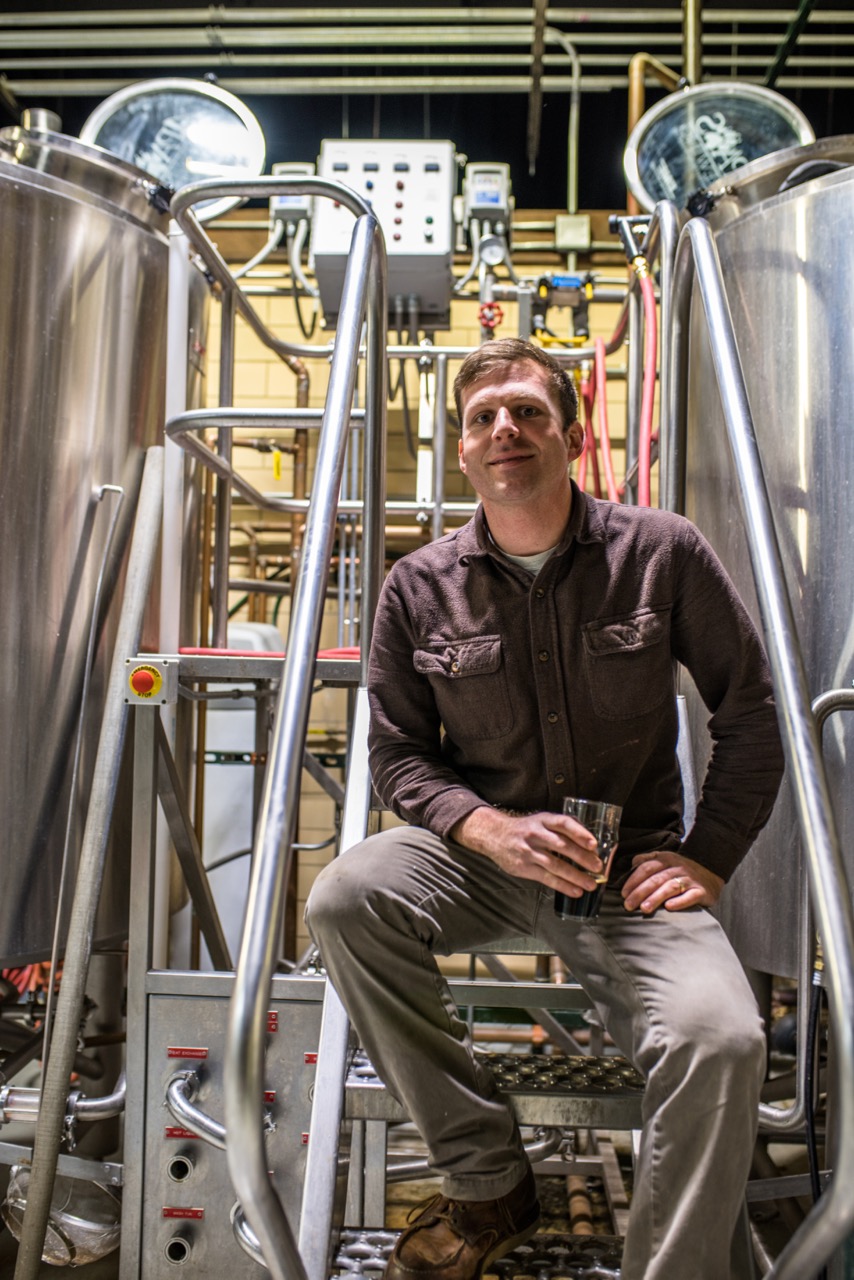 How did you get into brewing?
I got into brewing because I originally grew up in the Quad Cities and there was a brewery back there called Bent River and I had a buddy who worked there so he would always bring us growlers to try. It was crazy getting to a coffee porter or a raspberry wheat, beers that I didn't even know existed. That was the first taste.
I moved up to Chicago to go to school for graphic design and illustrations at Columbia and then started homebrewing right around that time. It picked up and I started designing labels around the craft beer I was making.  Counter Culture Coffee out of North Carolina was just coming into Chicago and I had a mutual friend there and I asked if we could get some coffee to make a beer with it. They asked me if I would make a beer for their release event and so I did that. We brewed that same beer and a few more at their grand launch and it went over really well. We talked to a few other people about brewing beer for their events and it just kind of snowballed from there.
I was doing these custom parties and events and it was just filling up this whole extra room we had. This was something we were really interested in pursuing so I pushed on and tried to find a way to make it happen full time.
How did Aquanaut Brewing come about?
That's actually how we came about. By doing these small events at first. We were originally called Strange Pelican and did a lot of events like that. We had done all these illustrations and my friend who also did the illustrations had done a design with this diver so basically Strange Pelican existed until we moved into our current brewing space. But we had to change our name because Pelican Brewing in Oregon had a concern with it. We were going after that deep water, aquatic feel and that was working really well. That diver we used for the Strange Pelican design, we wanted to keep using it so we banged our heads against the bar for a while and we came up with Aquanaut. 
It's nice, too, because we do a lot of English-style beers and so this diver is into this sense of adventure and traveling and that became part of the branding.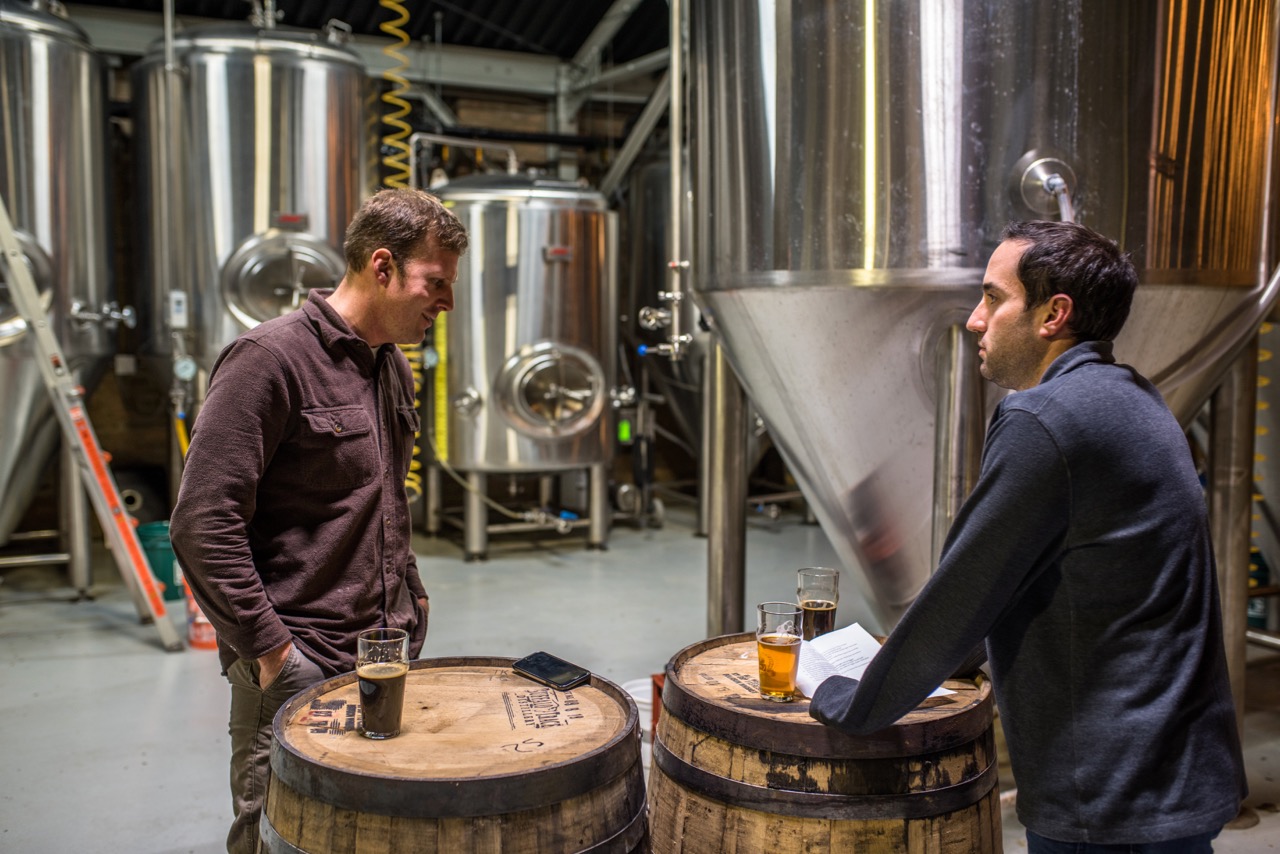 Talk about the beers that Aquanaut is producing.
We have four full-time beers right now. We have our ESB, the first beer we did, the Rye IPA, Porter and the English Mild. We originally were looking to brew beers that could be your easy go-to beers. We didn't want to do bombers or super rare beers. We have some nice seasonal offerings and we'd like to expand that as much as we can. We focused on English-style beers because I felt like there was a gap there, at least in the Chicago scene.
There are some solid ESBs and bitters, and Goose Island is the biggest example of that, so we were picking up were they were leaving off. To get a really fresh ESB, bitter or mild it doesn't exist. We wanted to really focus in on that.
I feel like English beers are full of balance and that's what I really try to achieve when I design the recipes. I think in that same respect they compliment a lot of different foods. We try to do as many dinners and pairings as we can. They are a lot of fun. We're not necessarily a culinary brewery, but beer and food go so well together and we want to be apart of that however we can.
Is there a style of beer that you haven't brewed yet that you want to brew?
There's a lot for sure. I'm constantly trying different pilot batches to see what will make it into the lineup. I'd like to have a solid example of a true English IPA, so I've been working on that. It's something that would have been an original Indian Pale Ale. That's something I'd like to get into our lineup as a limited offering.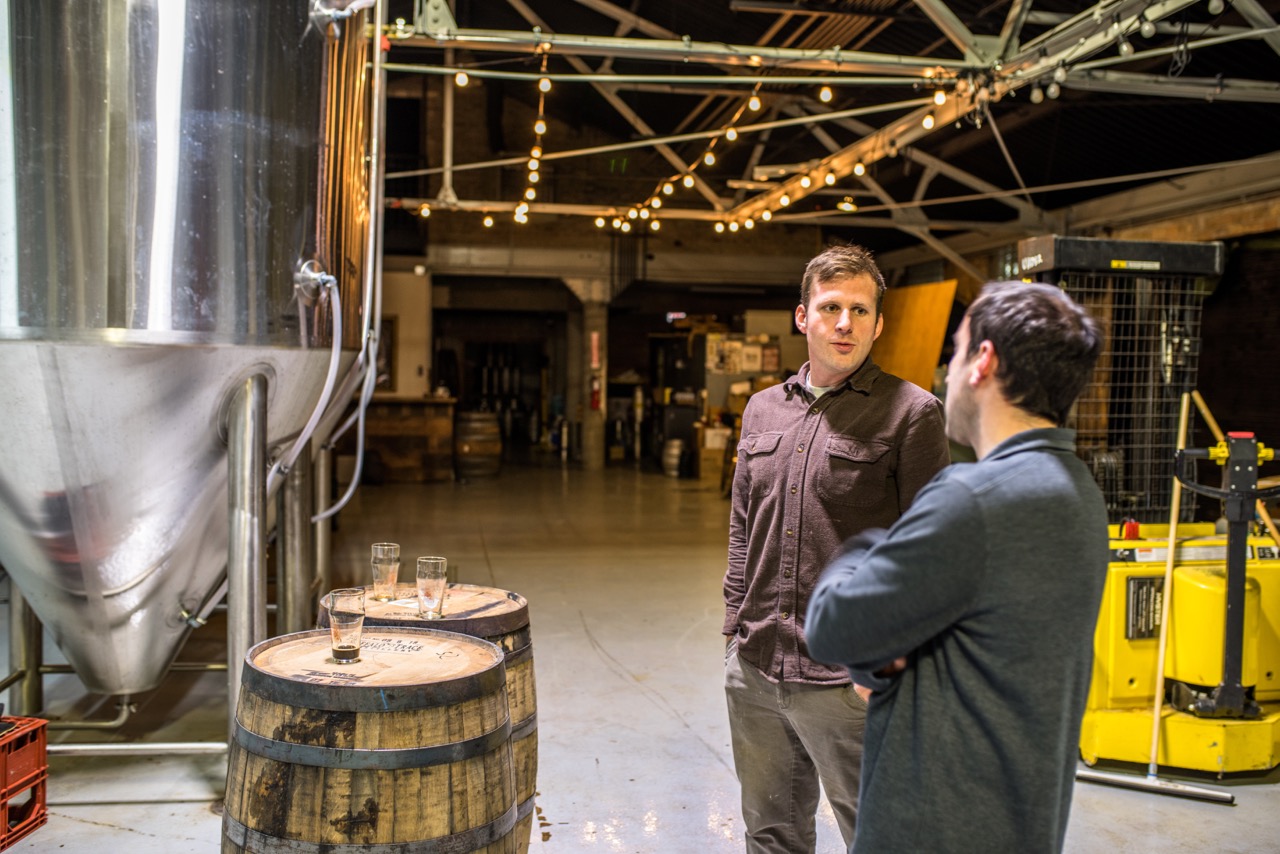 Any plans for a taproom/bottleshop?
It's coming. We're definitely planning on it, it's just a matter of when. This location has hosted a ton of private events and it's a really fun space. We're limited by the laws for one, we'd have to put an extension onto the building which isn't a huge problem because we have the space.
We're unique because we have some land around our property which isn't common in Chicago. We definitely would like to have a tap room and then it could develop into something more. We have a lot of people that come and knock on our door and ask to come in and get a beer and unfortunately not yet.
Talk about the artwork labels that you design.
My background is in graphic design and illustration. We had some struggles early on with the branding as I already mentioned. My friend Ennis has the process behind the label. I'll have the beer thought out, know what it's going to taste like and then I'll go to Ennis and let him know what I'm going to be making.
I know his strengths as an artist so I can play off of that. I'll do an art direction with him and we'll both sketch and throw some ideas together. We go our separate ways and in a week we come together to see what we've created. I'll basically take the illustration he has, which is almost always right on point, add the color and type and lay it out to see how it will look on the can.
I feel like our brand has a nice cohesiveness to it. People see our cans and know it's an Aquanaut.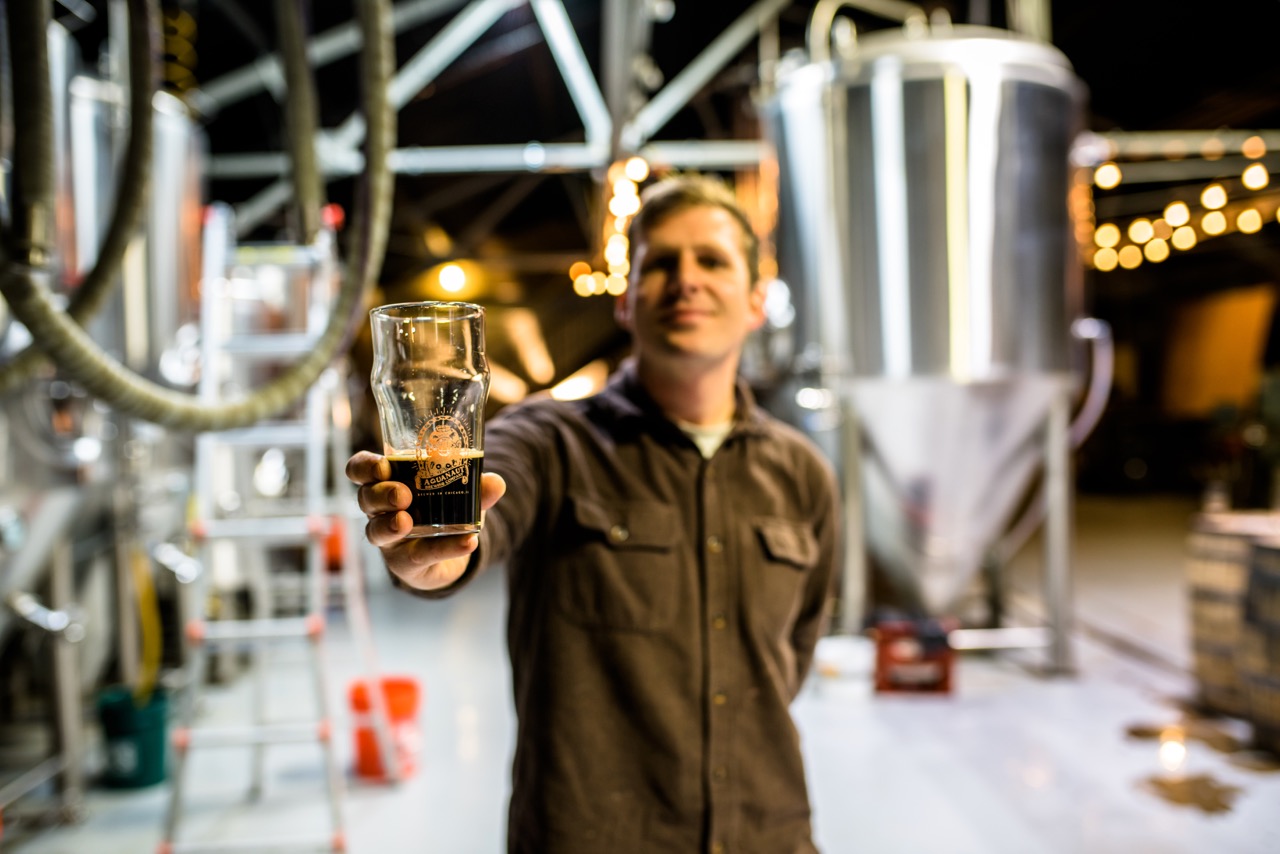 How does Aquanaut Brewing stay relevant?
It is challenging having your core beers be more malt driven than hop-driven. But that's how we stay relevant – we provide a product that is a little against the grain. It goes against the trending waves of beers. We pretty much hold our ground and we keep making consistent beers that people can go to and enjoy.
Transient shared your space before moving the brewery to Michigan. While Transient still brews every so often, what was that situation like for you?
The relationship was great. I met Chris when I was doing these smaller events before the brewery opened. We hit it off and we had similar interests. We kept in touch with each other and when he'd visit he'd bring like five different saisons he was working on at the time. It was really fun learning from each other.
He was working at One Trick Pony and that's where Transient started. I'd go out there quite a bit to help him brew and we did a couple of collaborations as well. When this place opened up he helped out quite a bit. It was a new system and it was fun to set it all up. You're really playing with a new toy and Chris helped make sure we were utilizing our space to its most efficiency.
When he was helping get us set-up we talked about him renting space for barrel-aging and fermenting and it worked out really well. We fed off of each other, a lot of great ideas and picked each others' brains.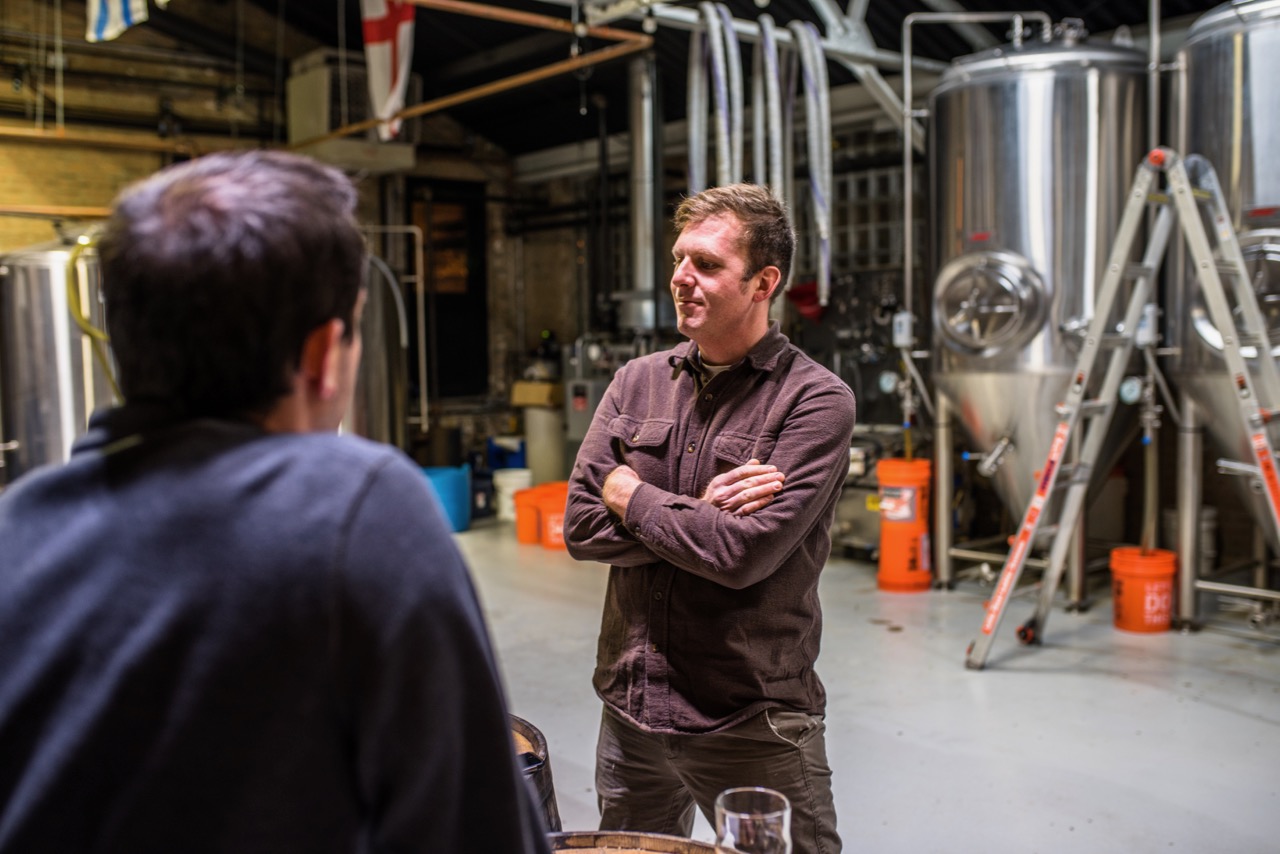 What's your take on small breweries being acquired by larger ones?
That's a tough question. I don't necessarily think it's a great thing for the industry. Everyone has their own story. Everyone's position is a little bit different on what they look at as successful. Eventually it's going to flood the market with these brands that can grow because they have these relationships.
Would Aquanaut Brewing sell?
I'm not interested in a buyout. This is a passion project for me and I'm really excited about everything I do to make Aquanaut successful. You can always sell and start something else up but I don't think that's the best thing for the craft beer industry.
What is your favorite Aquanaut beer? If you're not drinking Aquanaut what are you drinking?
My favorite Aquanaut beer is our mild ale. It's 4.8% ABV, it has a lot of really complex characteristics for being a lower ABV beer with nice toasted grain. It's roasty with a touch of chocolate that's a really clean beer. You can have a few of those and still feel alright.
I really like Half Acre and I've always been a big supporter of them. They are really close to us in their new space and they've always been really friendly people and have helped us out whenever we've asked. They've been great neighbors. Any questions I have about different things and when I stop by or have a question they are happy to invite us in and chat.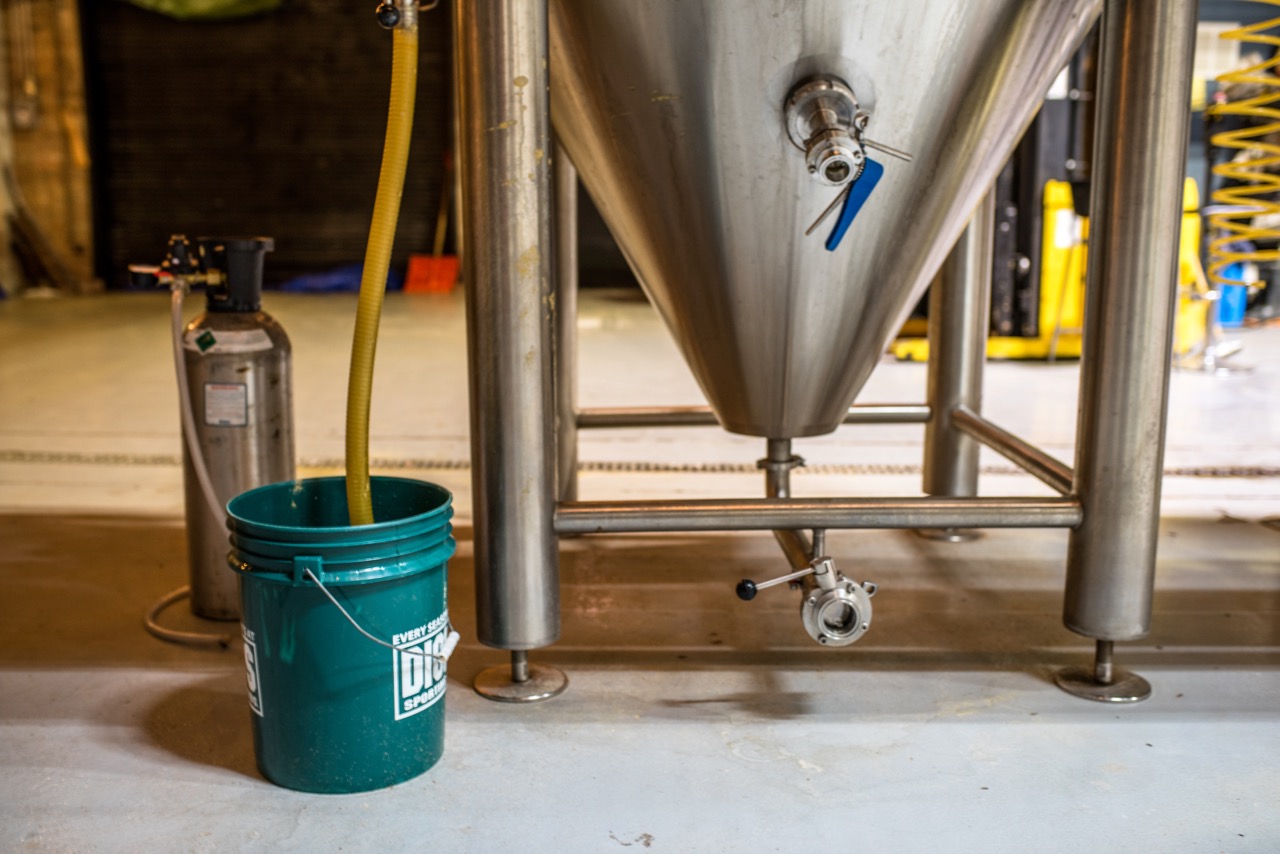 How did you connect with co-owner Phil Tadros?
Phil came from doing the Counter Culture stuff. He's been in the coffee world for a while. Some of the bottles we had on display at a Counter Culture event he saw one and thought they were really cool. He asked someone at the event what was going on with them and he was able to get in touch with me. He asked if we were still pursuing opening a brewery and I let him know we were working on an investment still.
We talked about it a lot and decided to partner up and get the brewery going. Our original space was in Fulton Market. Finding that original space was so important to get. I did a ton of pilot brews there as we waited for permits to come in for the brewery. We actually then moved across the street to a new space that was a little bit better for brewing. Eventually this space became available and we made another move.
We moved into this space in January 2014.
Phil has been in the news because of allegations of domestic violence and other issues. How does this affect the brewery?
We've had some accounts that have decided to not carry us because our of partner and the accusations made against him. That's not a fun situation to be in at all. We do our best to tell them that's not what Aquanaut represents. It's more than one individual. There's more to the story here and the people that really have a lot of respect for the company and know us really well don't have an issue with supporting us still. Not that the people who don't carry us don't respect us, but I think they have their own opinion on the matter.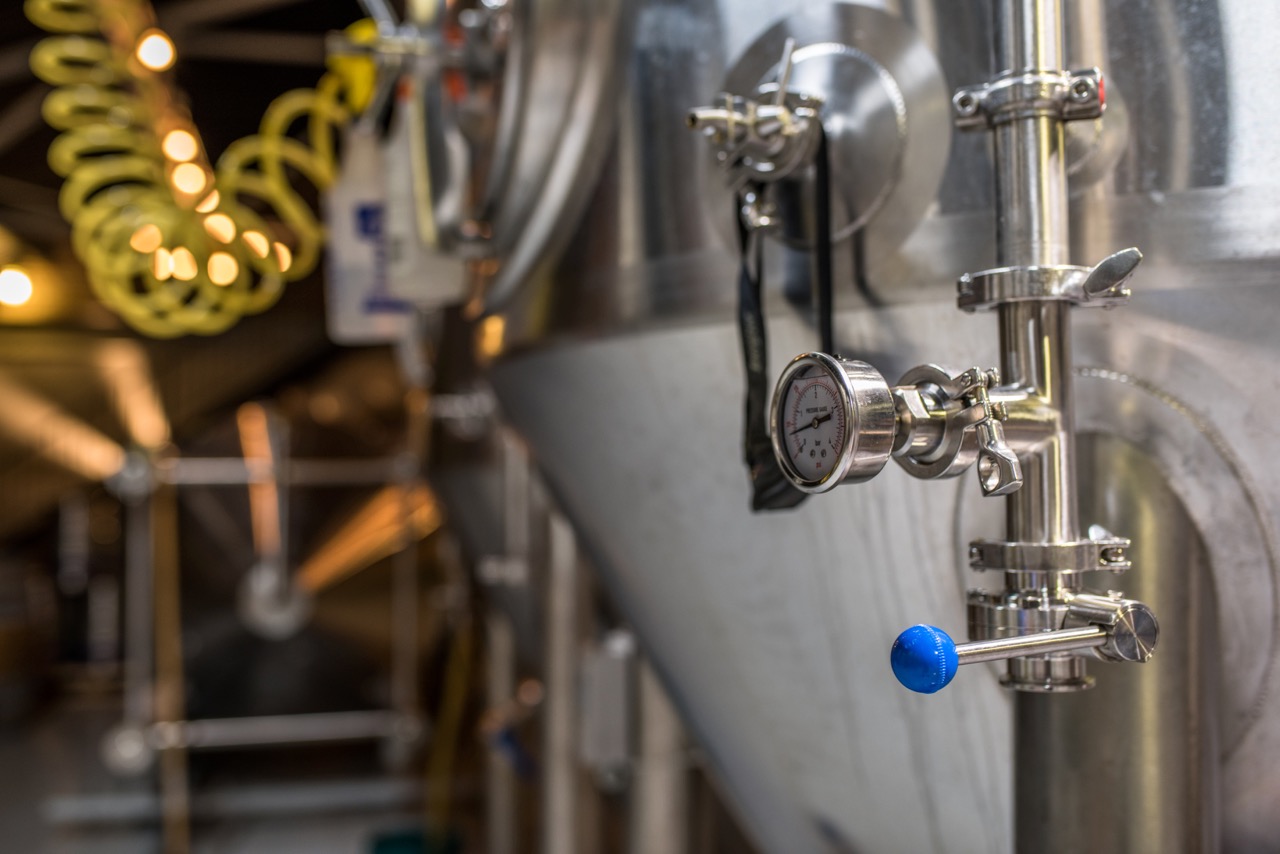 What's the future for Aquanaut Brewing?
We're going to keep canning our core beers. I'd like to pull out a lot more barrel-fermented beers. I think that's a really cool take on some of our beers like the mild. We did a small batch of the beer in that way and it was really great. Of course the tap room is on our radar too.
We want to get that up and running but there are some issues. The zoning isn't quite correct right now. We've talked to the alderman and he's on-board to help us get things pushed through. There's a certain window of time you have to get that passed and it's in the spring. Hopefully we'll get it passed in the spring and get the addition built so the tap room can open. That's the biggest thing right now – the taproom. We want to bring more people in and show them where the beer is made. I can really flex that creative brewing muscle in a taproom. We have a lot of different beers that we'd love to put out there.
Opening up in 2017 is optimistic but I think it can happen. I think summer or fall 2017 is our goal.
Mike Zoller is the Midwest Editor for PorchDrinking.com. Follow him on Instagram: @CHICAGOBEER and PorchDrinking Chicago's Twitter feed for the latest Chicago craft beer news: @PORCHDRINKCHI.
---