No Comments
Event Recap | Half Acre Beer Co. Big North II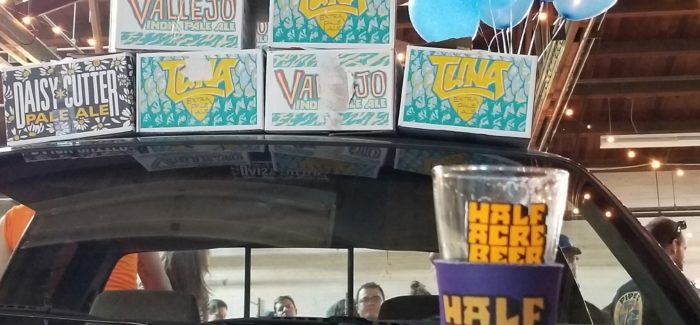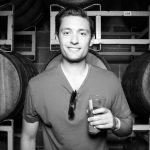 On a weekend usually dedicated to the high-flying Air and Water Show, Half Acre Beer Co. delivered its own high-octane experience at their second annual The Big North beer festival. The Big North II was a celebration of Half Acre's 10 years of business; and it also was a moment to open its Balmoral facility to the public for the very first time, and it did not disappoint.
https://www.instagram.com/p/BX8zBQfhzh1/?hl=en&taken-by=halfacrebeer
I was lucky enough to attend the sold out birthday party and celebration – here are my thoughts.
The New Space
Located in the northern-most portion of Ravenswood, Half Acre's Balmoral facility is a massive industrial complex, which is exciting for a couple of reasons. First, Half Acre now enjoys greater brewing capacity, which means possibilities to take risks with new and experimental beers and brewing programs. Also, the Balmoral space offers opportunity to host awesome events, concerts, and things like the Big North, which exceeded 1,000 beer lovers.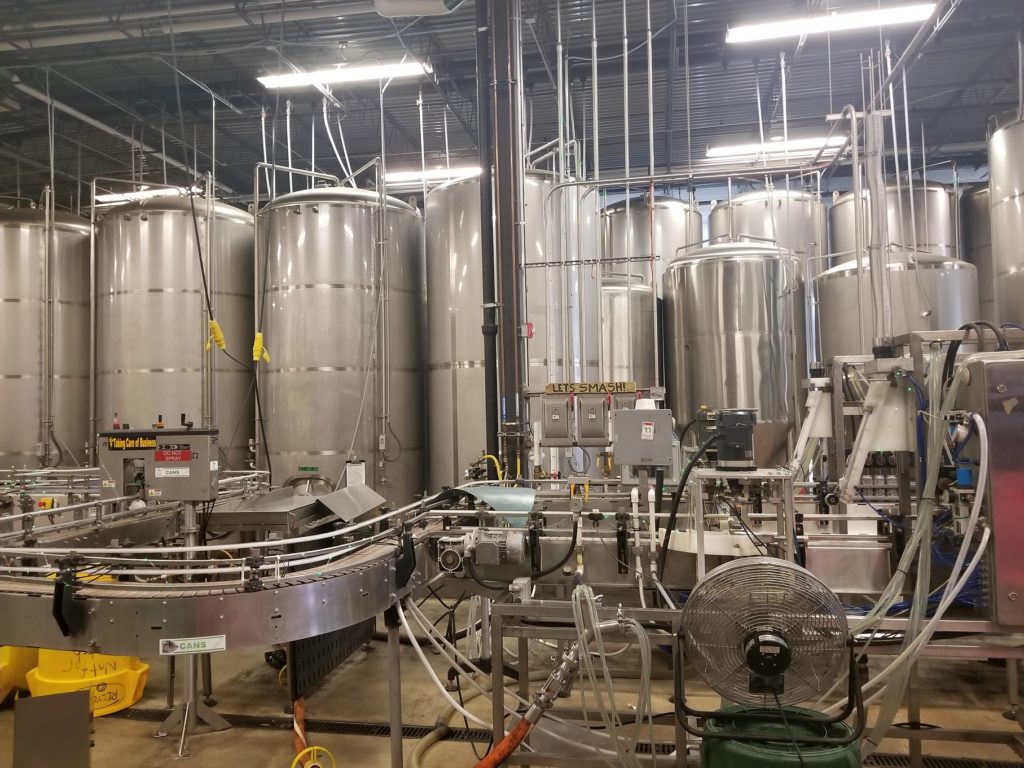 Upon entering, you are immediately greeted by a huge row of cans and brew tanks – clearly showing Half Acre's distribution potential for years to come. And while the brewing facility portion is mostly off limits, there are still several large consumer-focused spaces. The first, is an expansive beer hall with rows of picnic tables and several tap stations.
https://www.instagram.com/p/BYATDDrldH0/?taken-by=luckyprints
Next, the Balmoral space basically acts as an extension of their Lincoln Avenue taproom, offering patrons a full bar and access to the kitchen in the back.
Finally, Half Acre has created a huge outdoor patio area suitable for small concerts and other outdoor activities. Combine them all, and you have a highly-appealing adult playground ripe full of craft beer possibilities – much like the Lagunitas space on the West Side, except Half Acre provides outdoor access.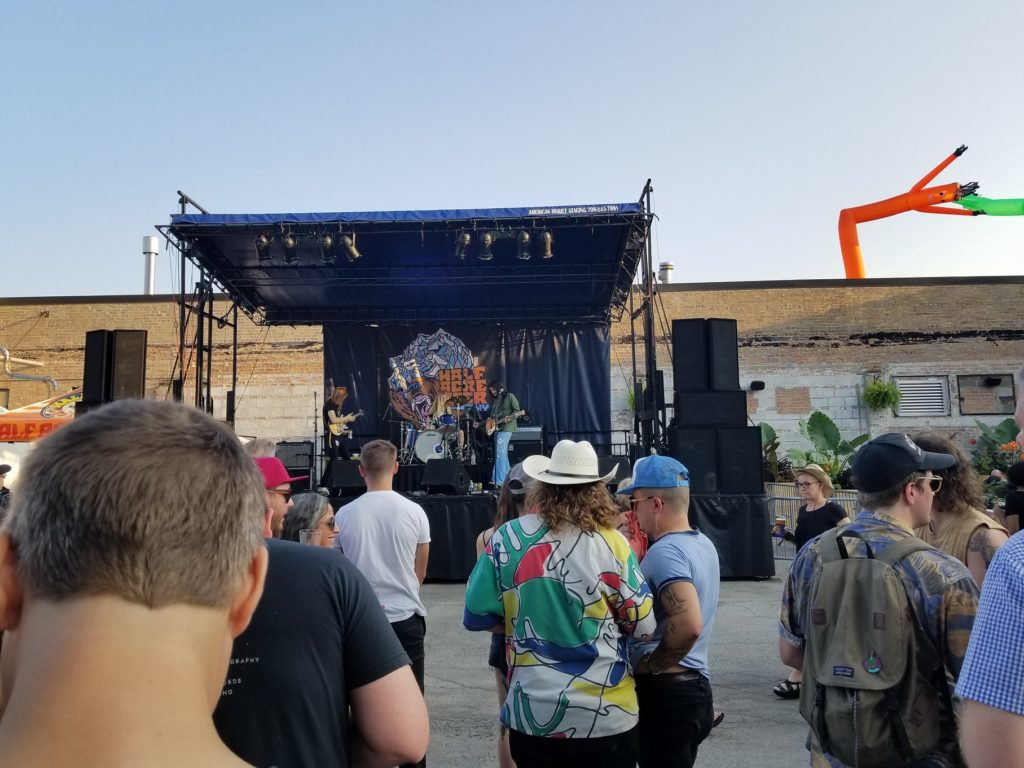 Event Highlights
That said, touring the new Balmoral facility was only a small portion of the event, as Half Acre pulled out all of the stops to make the event an awesome time. Here were some of the non-beer tasting highlights:
Dino Destruction: A Half Acre employee wearing an inflatable T-Rex suit ran through an empty pallet of cans, and it was awesome.
https://www.instagram.com/p/BX_0A0yhsux/?hl=en&taken-by=matttanaka
The Food: The one meal token that came with your ticket produced a perfectly balanced meal for a day of beer drinking. Each plate had a full beer brat and caramelized onions, a sneaky good macaroni salad and your requisite supply of vegetables to round out the dish. It was a solid meal that provided a good base for the rest of the beer folks were consuming.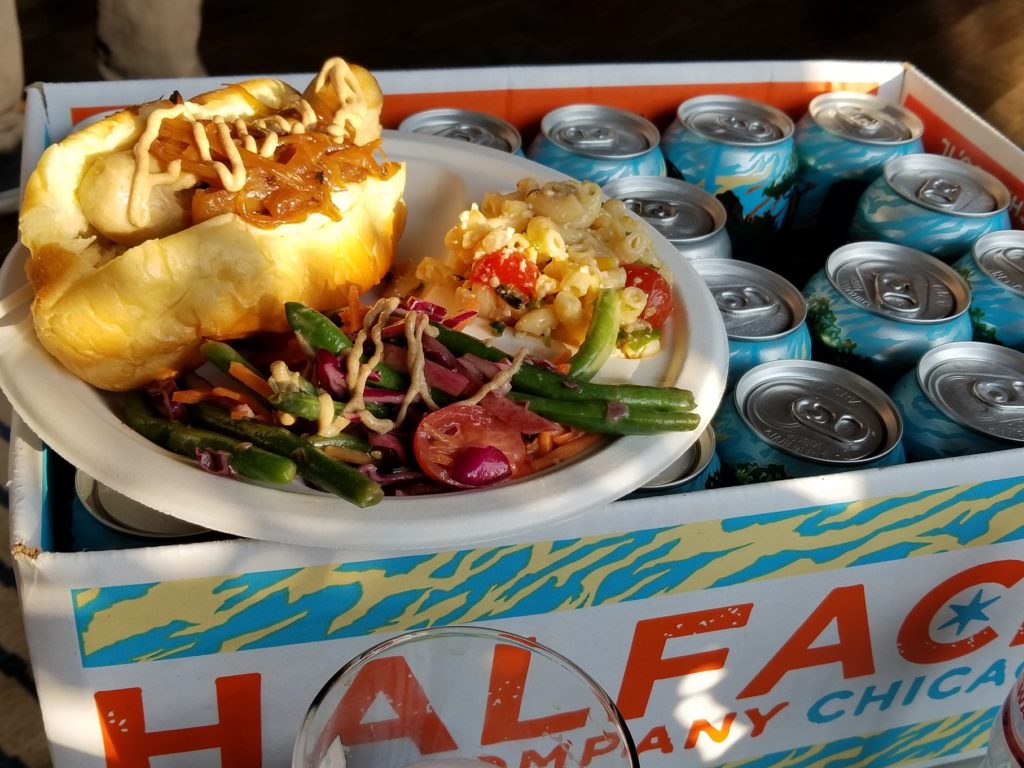 Outside Vendors Provide Added Excitement: While the beer was the primary focus, there were a few other experiences at The Big North that drew considerable crowds. The first was a pop-up tattoo shop from Brown Brothers Tattoo which offered patrons custom tattoos for $25 – the sign-up for this closed extremely quick due to demand. The other great add-on was the cold brew coffee from the good folks at Dark Matter Coffee, including one hop-infused cold brew that provided me an extra jolt of caffeine for the home stretch of beer tastings.
https://www.instagram.com/p/BYBlT0uFHb4/?taken-by=mongenastattoo
The Beer
Now to the good part: The Big North II offered attendees over 35 different Half Acre pours, including many favorites like Daisy Cutter (and it's many variants) and Vallejo, along with experimental sours from their Wyld Cove program and a bunch of benthic and barrel-aged options. Here are a few of my highlights:
Gentle Gentle Wyld Cherry Ale: This was the first beer I tried, and it definitely left an impression on me. Half Acre did a great job of giving the cherry flavor several different notes – starting tart and ending with a crisp finish. It almost felt like a cider to me, but was definitely memorable.
Battle of Trenton: A highlight of their Wyld program, the barrel-aged brew had really big notes of peach and mint throughout the entire drinking experience. Those two flavors are uncommon but the tart sweetness of the peach matched well with the refreshing brightness of the mint, making it really enjoyable.
Toronado Daisy: I had never tried this variant of their much-praised Daisy Cutter series and I came away very impressed with the complexity of hop flavor it was able to produce. The combination of the experimental Enigma hop with the stalwart Citra and Mosaic hop varieties made for a really complex sip, as it was both bitter and juicy.
Big North w/ Lactose: Named after the event, Big North seemed to be a crowd favorite throughout, with many patrons voicing their desire for this to be a canned summer variety for Half Acre, and it's easy to see why. The crisp, fruit flavor of the peach is paired perfectly with the smoothness of the lactose, making it highly drinkable and refreshing.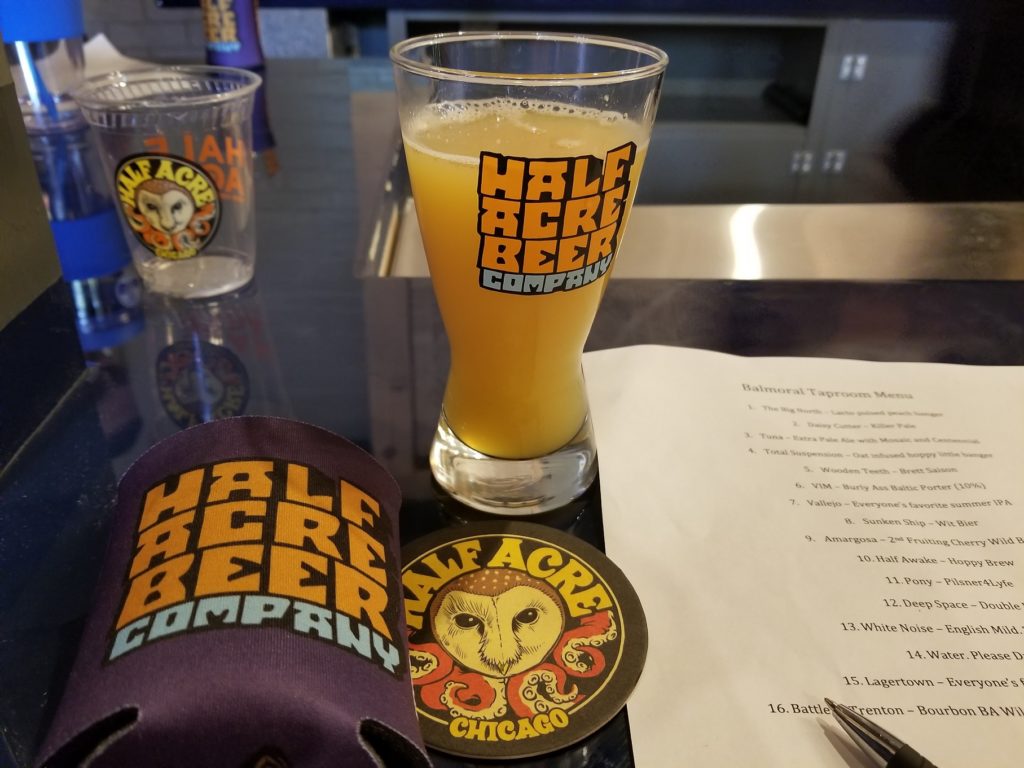 Benthic Barrel-Aged Coconut Stout: This stout was my favorite from their Benthic varieties and it's mostly because I loved the coconut + chocolate pairing. The Barrel-aging enhanced the flavors of both light coconut and dark chocolate, which made it an intensely flavor-filled drinking experience.
More than anything, The Big North II felt very much like a family affair for owner Gabriel Magliaro, who has poured his heart and soul into this operation since opening in 2007. His passion for the craft is reflected in the great beer they create and the loyal following they've amassed over the years.
Like many craft beer lovers, one of the best parts of the industry is seeing the community brewers you know and enjoy grow and expand. The public opening of their Balmoral facility is an important next step for Half Acre, as it highlights their local dominance and national aspirations. It will be exciting to see what they do moving forward. So, that's my review of Half Acre's The Big North II – any comments or thoughts? Feel free to share in the comments below.
---