No Comments
First Look at Cruz Blanca's 2021 Luchador Series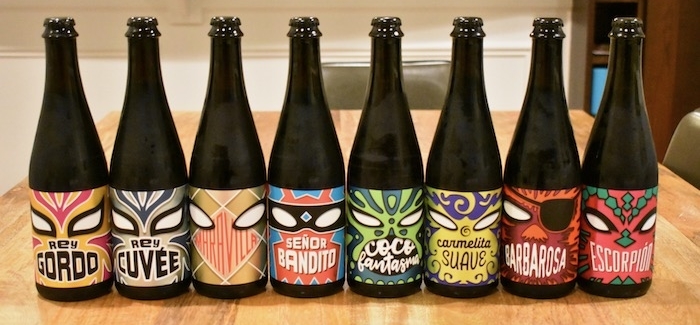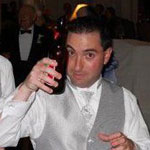 One of the Chicago's most unique and diverse lineups of barrel-aged beers returns as Cruz Blanca's Luchador series has continued to grow in popularity the last four years.
Head Brewer Jacob Sembrano calls this years' eight-beer lineup the most creative the program has been to date. Featuring four Stouts, two Blonde Ales and two Fruit Ales, the lineup is as much about diversifying the barrels and adjuncts as it is the styles the series showcases.
There are several familiar faces but also some new beers for fans to enjoy. Sembrano said that he likes to keep things rotating and changing the beers up every couple of years. The lineup is highlighted by Rey Gordo, the classic Barrel-Aged Stout aged this year in Heaven Hill barrels. Rey Cuveé comes back this year as does Señor Bandito and Coco Fantasma. Carmelita Suave, Maravilla, Escorpión, and Barbarosa are the newcomers to the Luchador squad.
All the beers were released via the Oznr app. At the time of publishing, Rey Cuvée and Carmelita Suave were sold out, but the remaining offerings were still available to purchase individually.
I got to sit down and try the lineup with Sembrano ahead of the release. Here's what I thought of this year's Luchador lineup.
Rey Cuvée 13% ABV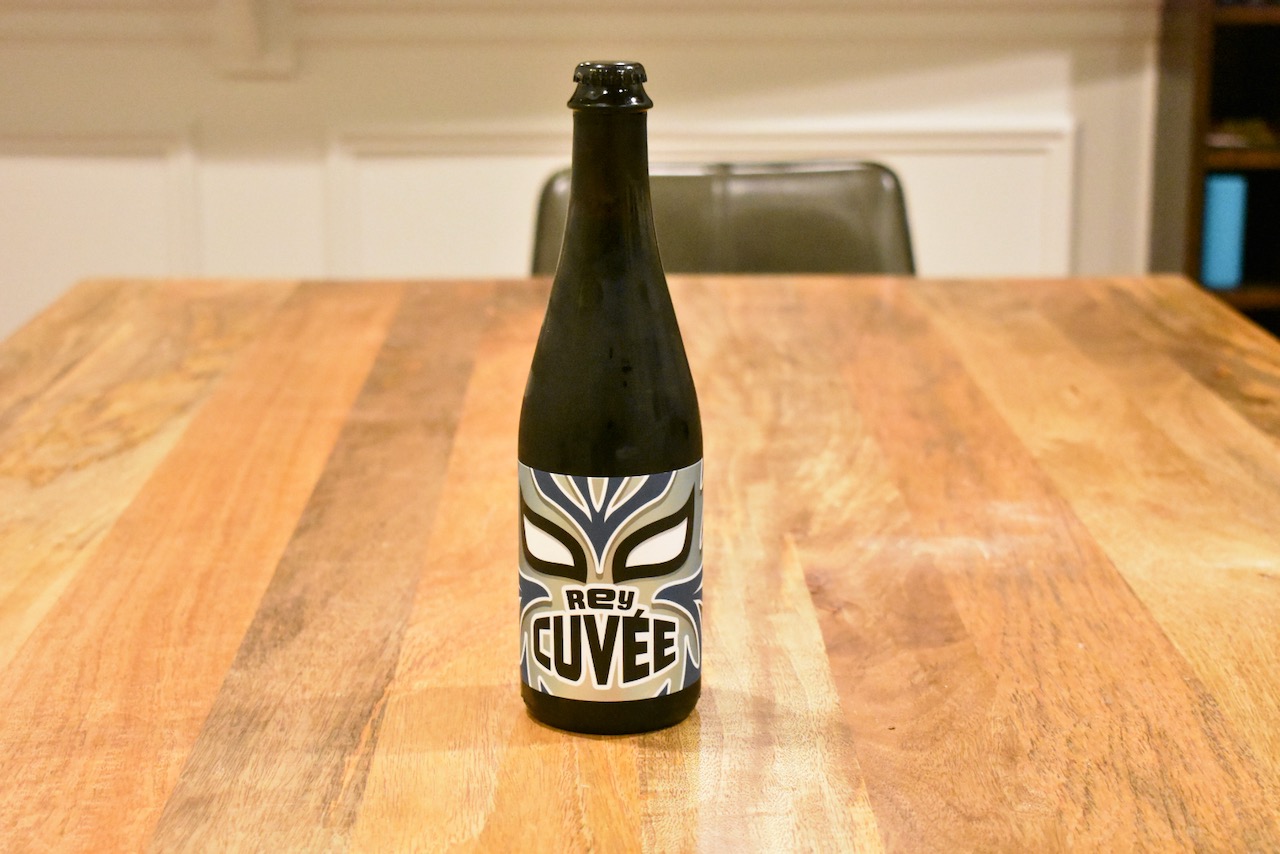 Last year the Rey Cuvée was my favorite and in 2021 it repeats at the top of my list. In fact, I think this year's version is even better. Sembrano took equal parts 2018, 2019, 2020, and fresh 2021 Rey Gordo and put it in Woodford Reserve barrels for another 10 or so months.
The result is a fantastic showcase of wood and barrel notes that is apparent from the aroma through the taste. You get notes of coconut and almond with some light chocolate as well. The barrel flavors of oak, char, and molasses are tied in throughout. It's truly a delightful beer and is the standout of the lineup for me this year.
Rey Gordo 13.5% ABV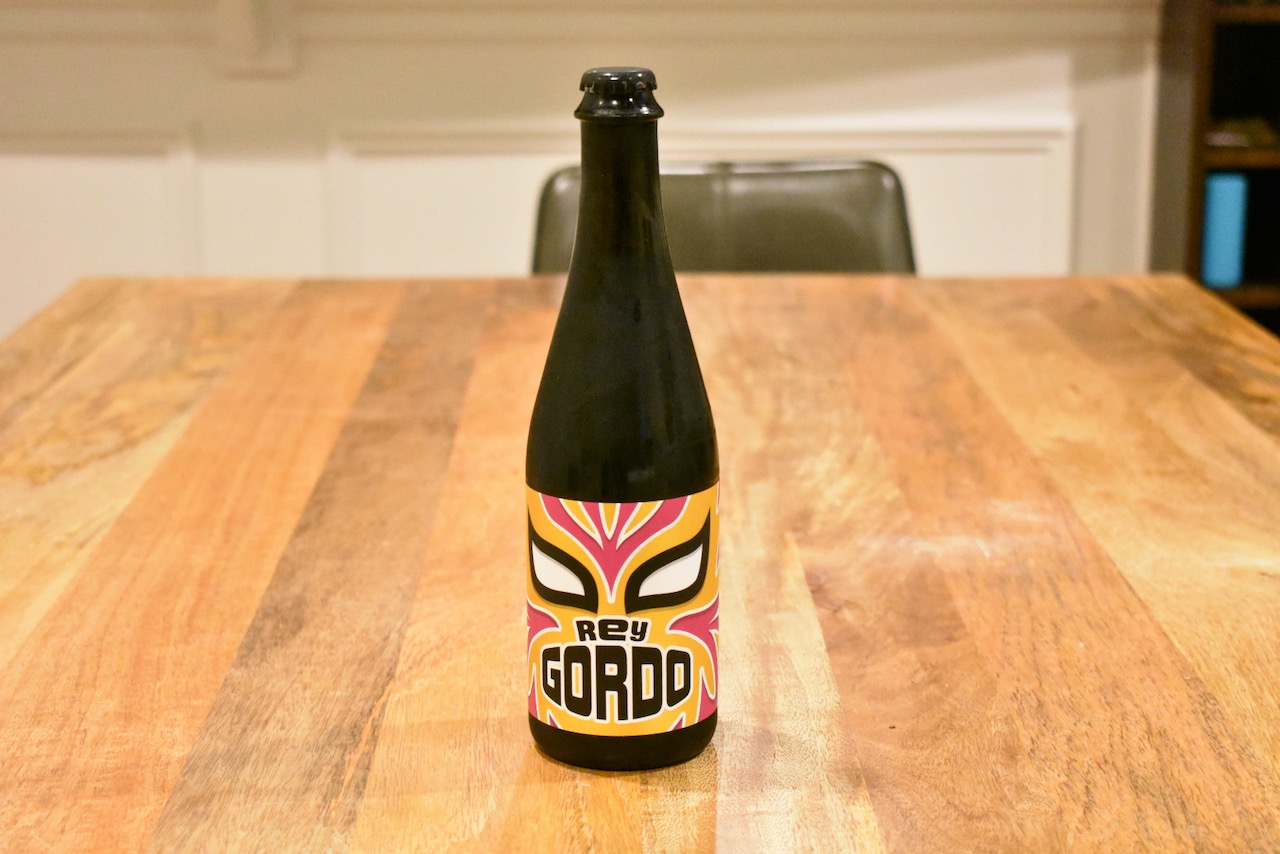 Last year, Rey Gordo was at the bottom of my list as it was too much barrel and had almost a scotch-like quality to it. This year it comes in as my second favorite beer in the lineup as the Imperial Stout aged in Heaven Hill barrels is simple and delicious.
Less barrel than Rey Cuvée, but similar flavors. This is the simplest beer in the lineup, and Sembrano nails the flavor profile. While the rest of the beers push the boundaries with adjuncts or barrels, Rey Gordo is for those that just want a damn good Barrel-Aged Stout. Nothing fancy here – just a great beer.
Rey Gordo will see distribution in Chicago for the first time ever, so look for bottles and draft options throughout the city.
Carmelita Suave 12.5% ABV
Staying with the Stouts in the lineup, Carmelita Suave is the brewery's Imperial Stout aged in Barbados Rum barrels with Metric coffee and dulce de leche. I love coffee beers and Carmelita Suave is a blast of coffee on the aroma and an equally big coffee flavor. It's roasty and bitter, but with the rum barrels and dulce de leche present throughout balancing out the beer, all the components work together.
Replacing Tarzan Boy, which had been around for a couple of years, the complexity of this new addition is impressive. It would be easy for the coffee to make the beer too bitter or the rum barrels to make it too sweet, but everything works in perfect harmony.
Coco Fantasma 12.5% ABV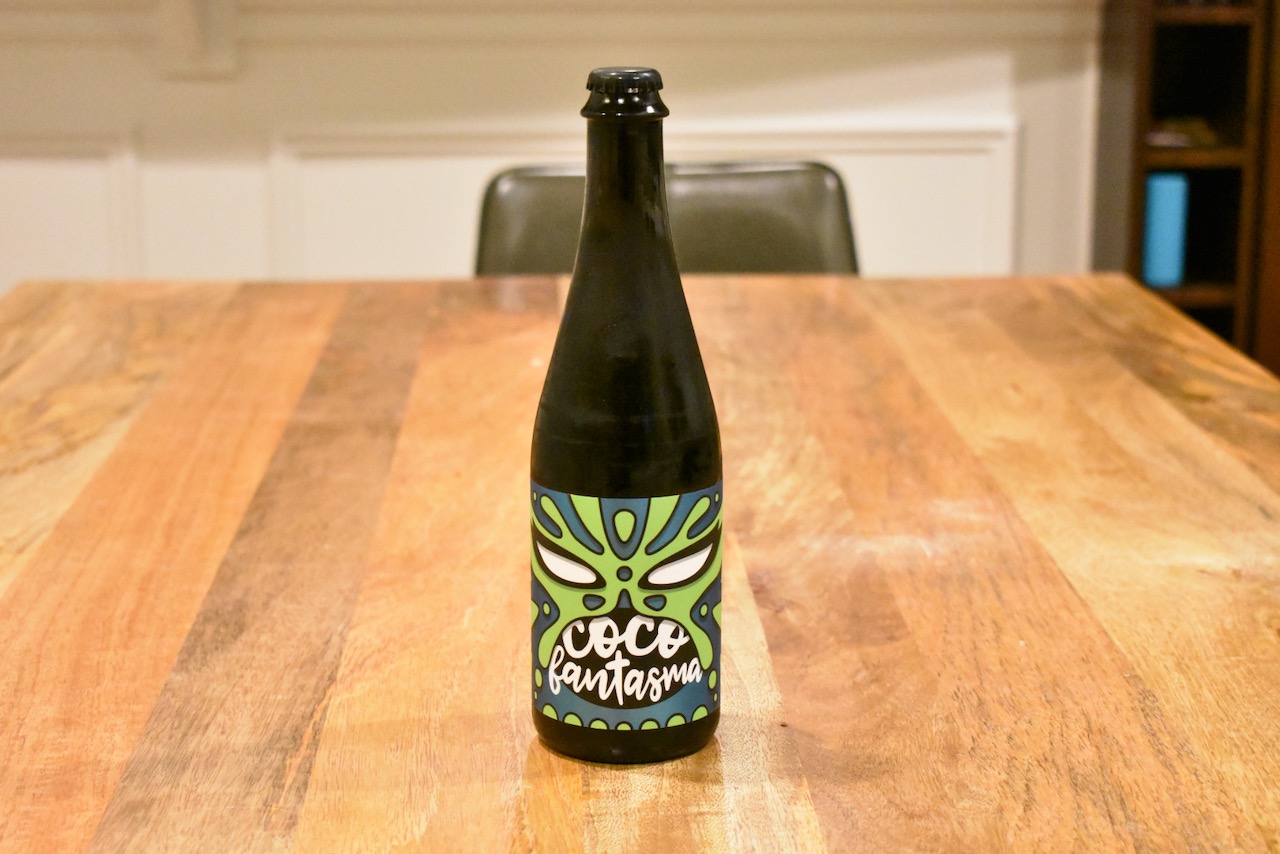 The first non-Stout on my rankings, Coco Fantasma is an Imperial Blonde Ale that's aged in rum and rye whiskey barrels with chocolate, coconut, and almond. It's a sweeter beer, but the rye whiskey spice keeps things from being too sweet. Almond is by far the prominent flavor while the coconut and chocolate come in and out throughout the sip.
Sembrano said there's a lot going on in this beer, and he's right. The most adjuncted beer in the lineup does have a lot going on, but the balance between the barrels and the sweet adjuncts works. 
Barbarosa 11% ABV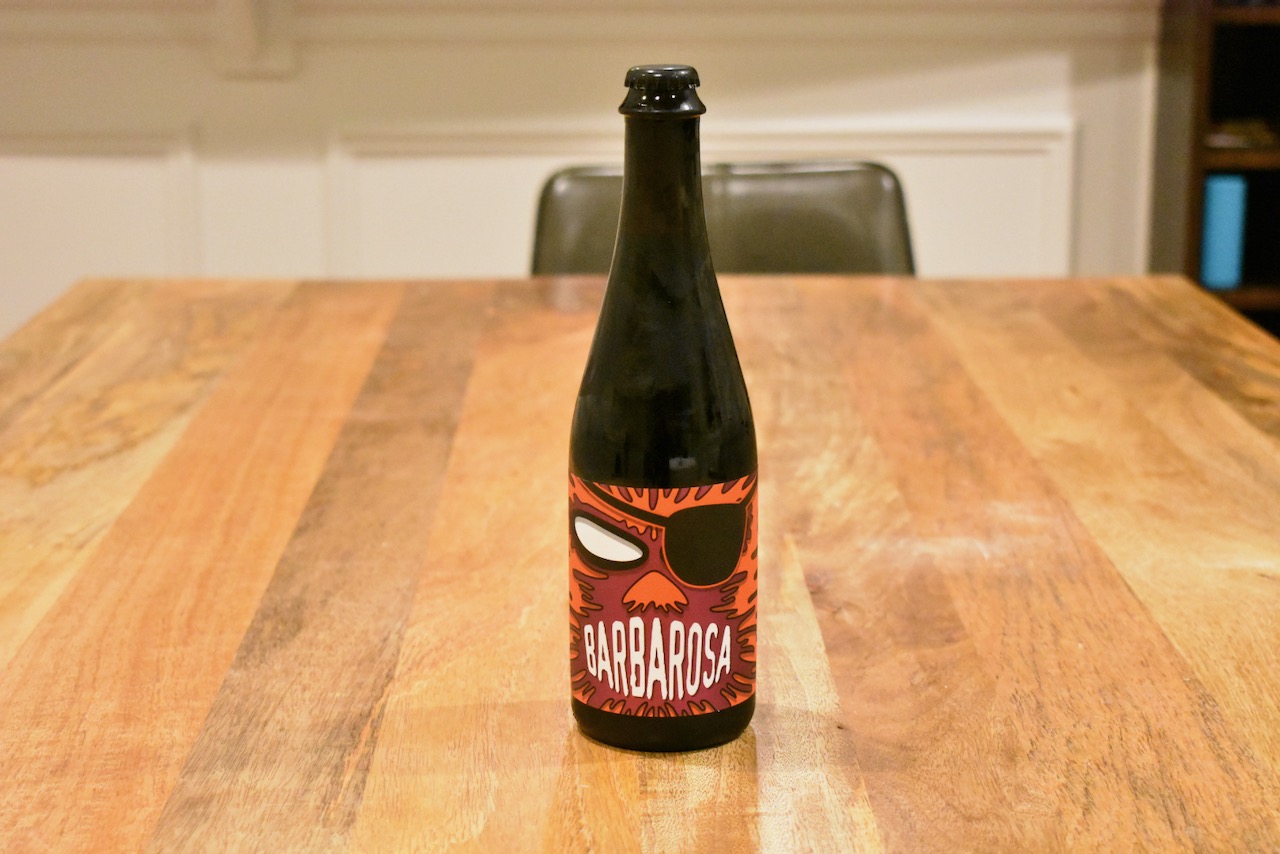 One of two Fruit Ales in the lineup, this new beer features black and red raspberries then aged in bourbon and red wine barrels. Sembrano noted that black raspberries are not your typical raspberry. They aren't tart, but rather provide a deeper, jammier flavor and make up about 75% of the beer, with red raspberries making up the other quarter. There are a lot of raspberries – nearly 150 pounds of raspberries per barrel.
This beer pours a beautiful dark red, almost like a glass of red wine. I love the flavor of this beer. It's much drier than I expected and the raspberries aren't tart at all. It's full of rich raspberry jam, dark fruits, with the red wine tannins apparent throughout. 
Escorpión 11.5% ABV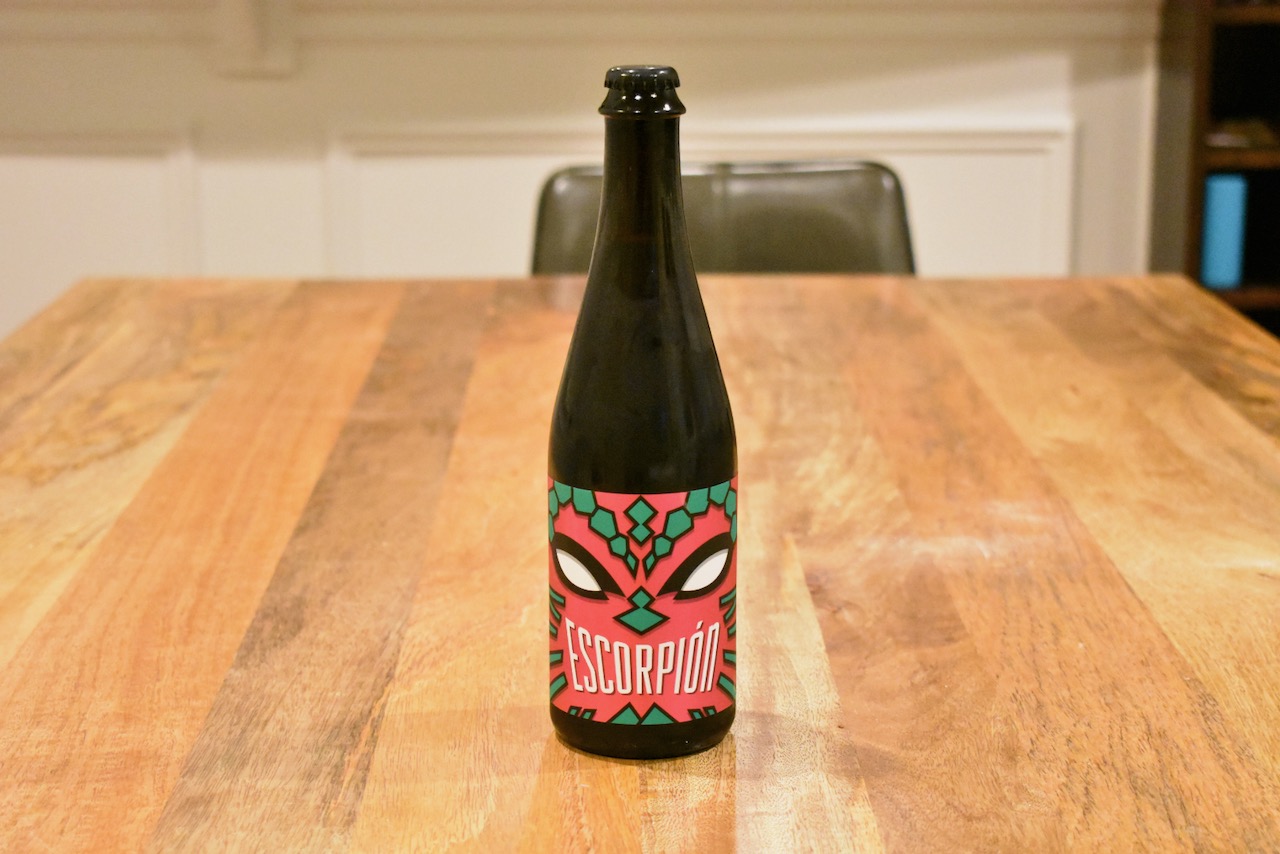 The other Fruit Ale in the lineup and the one that Sembrano called the "strangest" beer in the lineup. "This won't drink like your typical adjuncted beer," he mentioned. Escropión is an Imperial Prickly Pear and Dragon Fruit Ale aged in red wine and rum barrels. It's definitely a strange-sounding beer, but the flavors work together. Do I need an entire bottle of this one? Probably not. But it's a fun beer to have four to six ounces, to experience the flavor profile.
Rum barrels always are a concern because the big tropical notes of coconut, mango, and pineapple can easily overpower any beer. But throughout the lineup when rum barrels are used, Sembrano has a great handle on how to incorporate them into the beer without them being too much.
This beer uses prickly pears, prickly pear juice, dragonfruit puree, dried dragonfruit. There's not a ton of aroma on this beer; Sembrano noted that these fruits don't have strong aromas. Prickly pear has a bubblegum-like quality to it and the dragon fruit is very similar to kiwi. There's a nice light sweetness to this beer and the red wine barrels keep things a bit drier.
Maravilla 12.5% ABV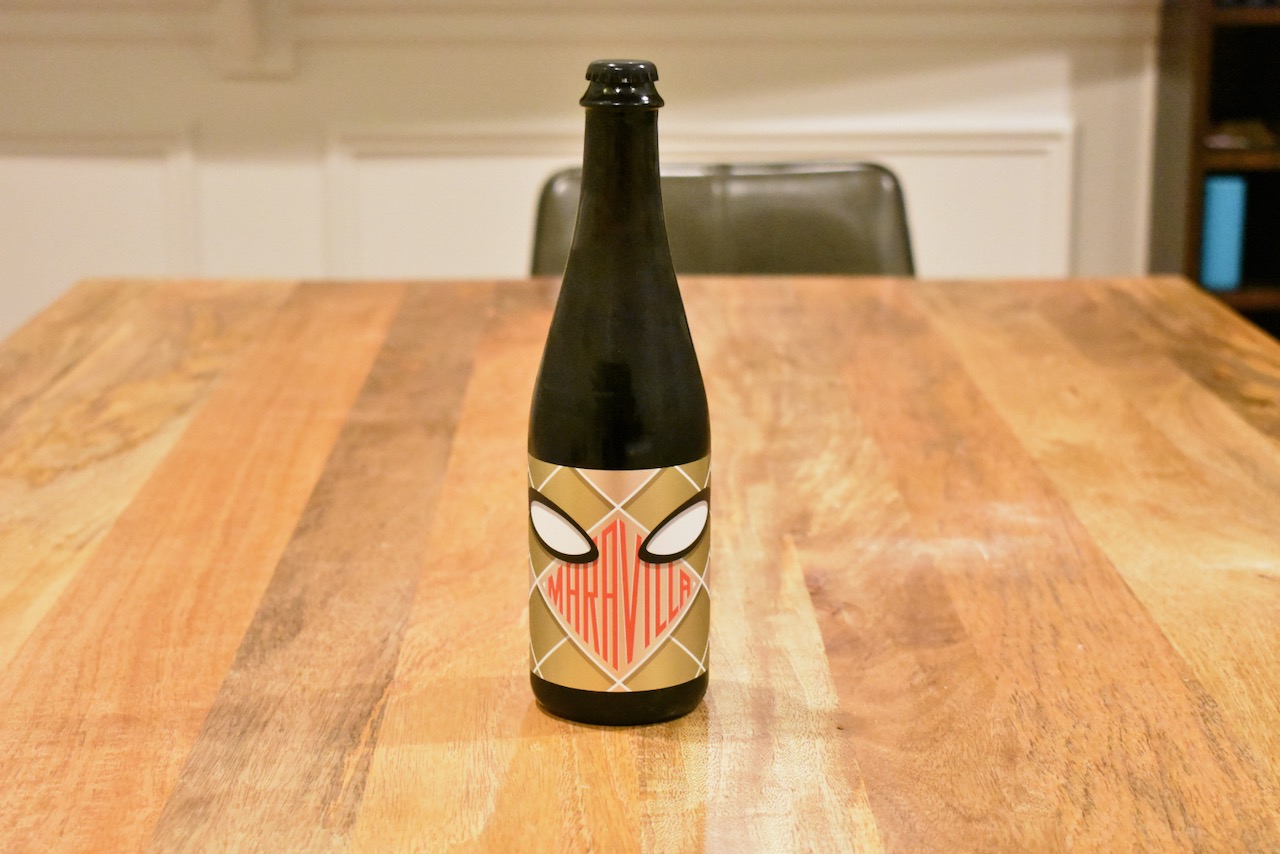 The vanilla-adjuncted variant showcases four different types of vanilla making up the beer. The first thing you'll notice with this beer is that it's a Blonde Ale, not a Stout, so it's a golden straw color and not your typical darker color.
Because of the style, you're going to get very different flavor notes than if this was a Stout. Instead of rich notes of chocolate and marshmallow, the Blonde Ale gives you a sweeter, more cherry-forward flavor profile. Sembrano described it as a cherry cream soda flavor and I think that's spot on. It's aged in Barbados rum and Woody Creek rye whiskey barrels, and you get more rum than rye whiskey in this beer. It's pretty sweet, maybe a bit too sweet for me. 
Señor Bandito 13% ABV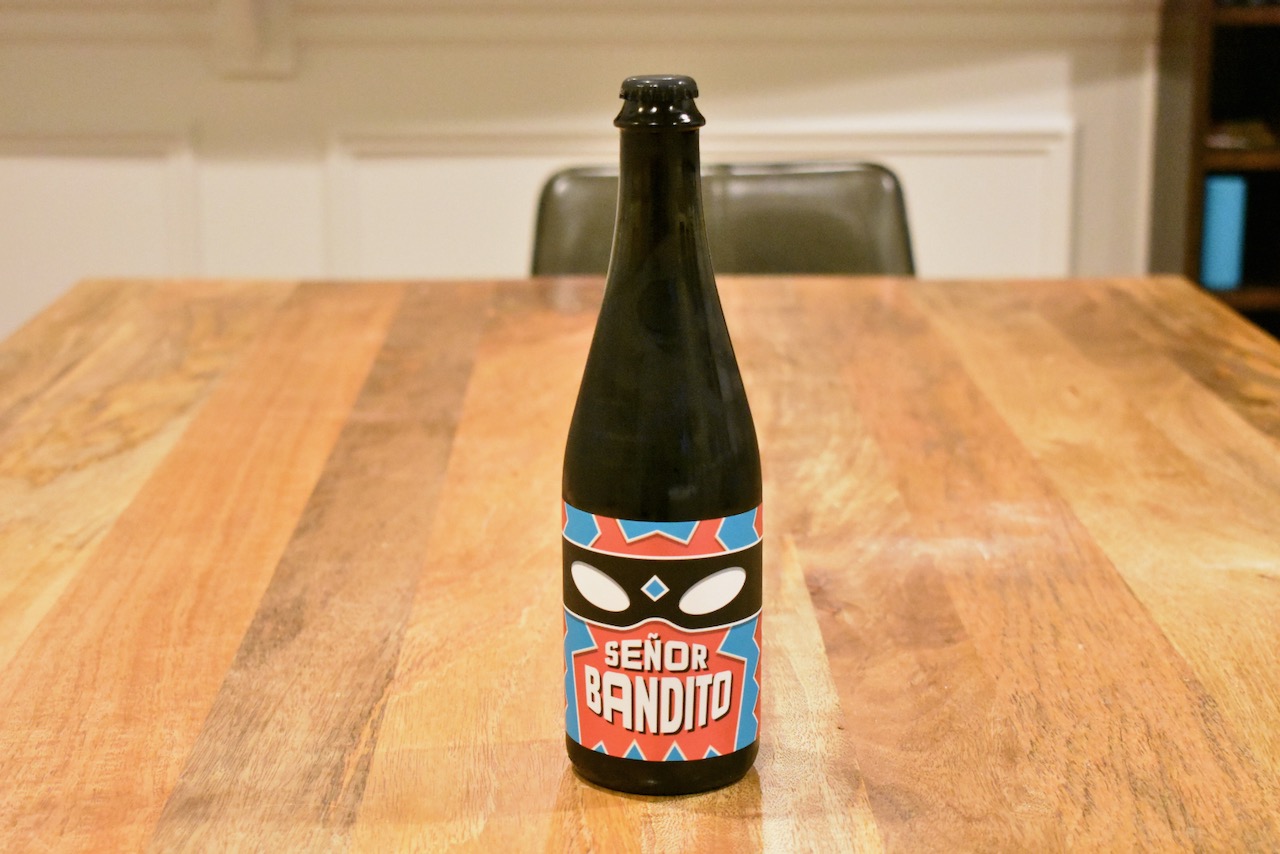 Rounding out the lineup is another Stout and one that goes heavy on the Cassia Bark; it doesn't allow the other flavors to really develop. Señor Bandito is aged in rye whiskey barrels with sweet cherry, cinnamon, and spices.
You'll get a lot of cinnamon and just a hint of cherry. I'd love to see the cinnamon fall back a bit and let the cherry and rye spice really come through. Sembrano said that this one should change over time so give it a few months to settle down and you're going to have a completely different beer than the one we opened.
On paper, this beer has a lot of potential because rye barrels with cinnamon and a sweet component like cherry can be dynamite together. But if the cinnamon is too strong it mutes the other flavors. Again, let's revisit this beer in early 2022. 
---