No Comments
Colorado Beer Beat | Bi-Weekly Beer Release Guide 12/29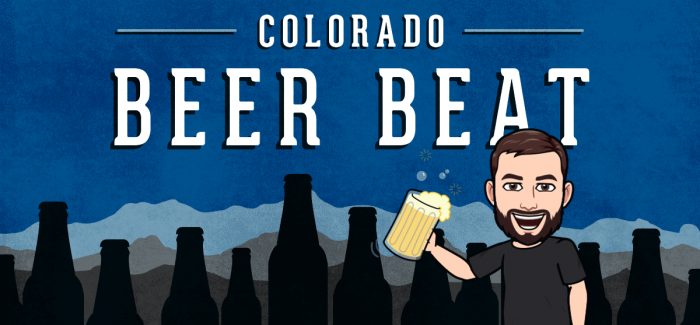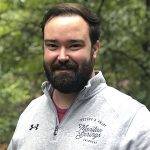 Welcome to the Colorado Beer Beat, a bi-weekly roundup of all of the new can releases around the state. From Denver to Grand Junction and everywhere in between, we have you covered. Be sure to check back on Thursdays (usually!) to find out what's new in the Colorado beer scene.
As 2022 draws to a close, we hope that you'll show your favorite breweries your support at least one more time. While we'll surely miss all of the brews we've had this year, we're certain that 2023 will be a great year for Colorado craft beer!
You're almost out of time to get tickets to FlyteCo's 'Catch Me if You Can' themed party at the former Stapelton Air Traffic Control Tower. Don't miss out on this one-of-a-kind New Years' Eve party! Tickets are available now!
Happy New Year from all of us at PorchDrinking, and cheers to 2023!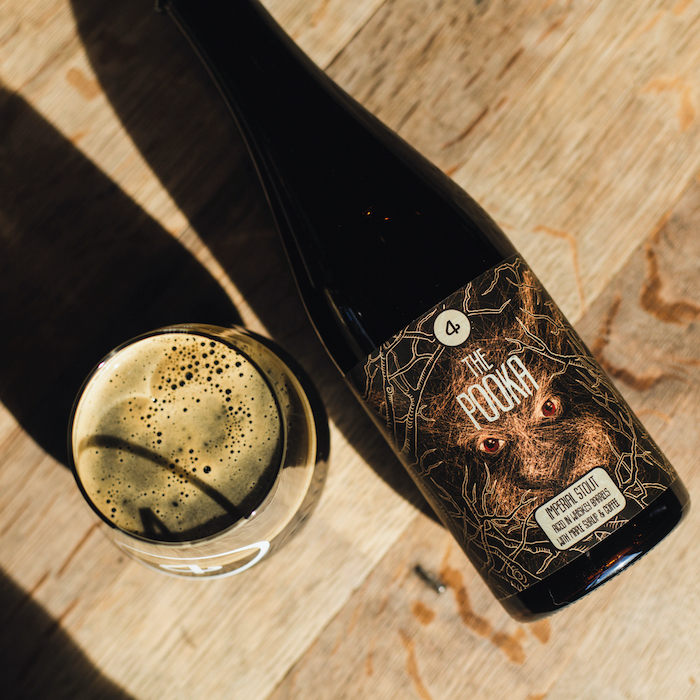 4 Noses Brewing Co. –

8855 W 116th Circle, Broomfield, CO
Imperial 'Bout Damn Time — DIPA
Available NOW: Single — 19.2oz cans
The Pooka — Imperial Stout w/ Maple Syrup & Coffee
Available NOW: Single — 375ml bottle
The Porter Project  — Chocolate Coconut Porter
Available NOW: 6-pack — 12oz cans
---
Burns Family Artisan Ales – 2505 W 2nd Avenue, Unit 13, Denver, CO
Pear Tree — Eisbock-style Lager — 13.0%
Available 1/1: Single — 500ml bottle
Ginger S'Nice— Imperial Gingerbread Porter — 8.5%
Available NOW: Single — 500ml bottle
---

Cerebral Brewing – 1477 Monroe Street, Denver, CO
Mysterious Forces — Blended BA Imperial Stout — 14.8%
Available 12/30: $34 / Single — 500ml bottle
Bird of Paradise: Wassail — Fruited Sour — 6.0%
Available NOW: $18 / 4-pack — 16oz cans – Pre-Order for Pickup at the Brewery
Distant Harbor — Pale Ale — 6.4%
Available NOW: $16 / 4-pack — 16oz cans – Pre-Order for Pickup at the Brewery
Dark Galaxie — Oatmeal Stout — 6.4%
Available NOW: $16 / 4-pack — 16oz cans – Pre-Order for Pickup at the Brewery
---

City Star Brewing –

321 Mountain Avenue, Berthoud, CO
Widow Maker — Imperial Stout
Available NOW: Single — 16oz can – Pre-Order for Pickup at the Brewery
Widow Maker: Coffee — Imperial Stout
Available NOW: 4-pack — 16oz cans – Pre-Order for Pickup at the Brewery
Widow Maker: Vanilla — Imperial Stout
Available NOW: 4-pack — 16oz cans – Pre-Order for Pickup at the Brewery
Widow Maker: Coconut — Imperial Stout
Available NOW: 4-pack — 16oz cans – Pre-Order for Pickup at the Brewery
---

Knotted Root Brewing Co. – 250 North Caribou Street, Nederland, CO
Perpetually Unimpressed — DDH Unfiltered DIPA — 8.2%
Available NOW: $20 / 4-pack — 16oz cans
Purple Paste — Unfiltered Imperial Fruited Gose — 9.0%
Available NOW: $25 / 4-pack — 16oz cans
Cheap Fabric & Dim Lighting — Unfiltered IPA — 7.6%
Available NOW: $18 / 4-pack — 16oz cans
---

LUKI Brewery – 14725 W 64th Avenue, Units A&B, Arvada, CO
Whiskey Barrel-Aged King Clifford— BA Red Ale — 11.2%
Available NOW: $30 / Single — 500ml bottle
---

New Image Brewing Co. –

5622 Yukon Street, Arvada, CO
Intent: Barrel Aged — Barleywine Blend Aged w/ Rye Barrels
Available NOW: Single — 500ml bottle
Available NOW: 4-pack — 16oz cans
Approaching the Station: Huckleberry — Still Fruited Honey Beer
Available NOW: Single — 750ml bottle
Approaching the Station: Peach — Still Fruited Honey Beer
Available NOW: Single — 750ml bottle
---

New Terrain Brewing Co. –

16401 Table Mountain Parkway, Golden, CO
Mexico Bound — Mexican Chocolate Brown Ale — 6.1%
Available NOW: Single — 32oz crowler
---
Our Mutual Friend Brewing Co. –

2810 Larimer Street, Denver, CO
Dome Flow — Amber Ale Aged w/ Amburana Wood — 5.2%
Available NOW: 4-pack — 16oz cans
---

WeldWerks Brewing Co. –

508 8th Avenue, Greeley, CO
Paloma Imperial Sour — Sour Ale — 8.0%
Available 12/30: 4-pack — 16oz cans — Pre-Order for Pickup at the Brewery
Colorado Coast — Hazy DIPA — 8.1%
Available NOW: 4-pack — 16oz cans — Pre-Order for Pickup at the Brewery
Alpine Chateau — Milk Stout — 7.8%
Available NOW: 4-pack — 16oz cans — Pre-Order for Pickup at the Brewery
Bayou Juice (Collab w/ Parish Brewing Co.) — Hazy IPA — 6.8%
Available NOW: 4-pack — 16oz cans — Pre-Order for Pickup at the Brewery
Mang Key Lime Cheesecake Sour — Sour Ale — 5.2%
Available NOW: 4-pack — 16oz cans — Pre-Order for Pickup at the Brewery
---