No Comments
Terrapin Beer Co. | Cumulus Lupulus Imperial IPA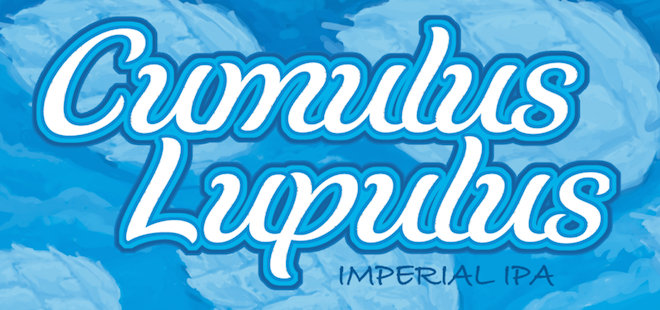 ABV: 8.1% | IBU: 101
Sometimes, after working night shift, a beer really hits the spot. Society might not approve of the fact that I'm drinking beer at 7:30 in the morning, but I really don't care what they think. This morning, my wind-down beverage was a Cumulus Lupulus Imperial IPA from Terrapin Beer Company. I almost forgot that I had put it in the fridge a few days ago, but that beautiful blue can and its floating clouds caught my eye.
As I poured this beer into the glass, I was smacked in the face with citrus and tropical fruit aromas. Cumulus Lupulus is unfiltered and poured slightly hazy with a fluffy white head. When I took my first sip, I tasted notes of mango, grapefruit and other fruits courtesy of the Amarillo, Galaxy, Citra and Mosaic hops. The same hops were used for dry hopping, which accounts for that big bold aroma. The beer finished with a bit of resinous bitterness, although it was a bit more subtle than the 101 IBU would suggest. Cumulus Lupus left my palate just slightly dry, which encouraged me to come back in for sip after sip.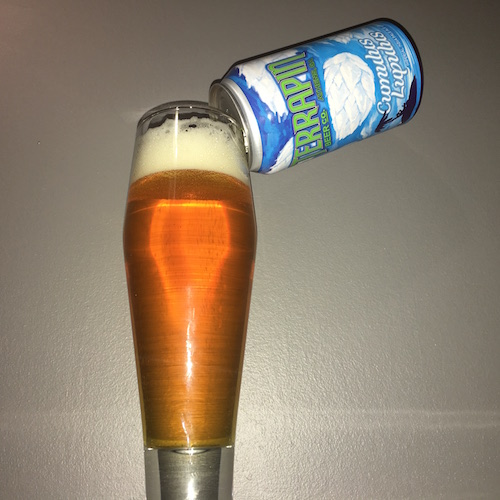 I enjoy pairing beers like this with bold-flavored, although not necessarily spicy foods. Subtly flavored foods would be easily overwhelmed by the bold, complex flavors of this beer. Grilled meats sharp cheeses would both be winners with Cumulus Lupulus. Terrapin suggests pairing this beer with blue cheese, and I think they might be on to something there. If it tastes good together, you probably did just fine with your pairings.
At the end of the day (or midnight shift), Terrapin Cumulus Lupulus is a tasty Imperial IPA that I would gladly drink again. It's probably good that I only had one of these because it was extremely easy-drinking for an 8.1% ABV, 101 IBU beer. If I'd had a 6-pack in the fridge, I would have been full-on drunk by 9AM. I have a feeling that Cumulus Lupulus and I will meet again, and that it will be a much lengthier meeting. If you have the chance to taste this beer, I highly recommend it!
Disclaimer: I received this beer as a free sample from Terrapin Beer Company. They had no say in anything I stated in this post, and all opinions are my own. 
---