No Comments
Anchor Brewing Company | Go West! IPA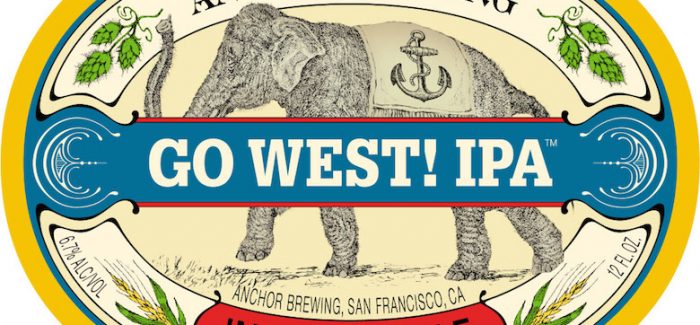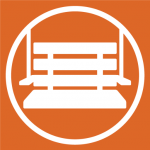 ABV: 6.7% | IBU: 75
In my first article for PorchDrinking.com, it only makes sense for me to write about a San Francisco IPA, more specifically Go West! IPA. Although the options are somewhat endless, with new breweries opening seemingly every week, I had to start with San Francisco's oldest brewery. It just so happens, Anchor Brewing Company is located just a few blocks away from my home.
Anchor Brewing Company was founded in 1896 (note, the brewery is not called Anchor Steam, this is apparently a common mistake rooted in the fact that Anchor Steam is the flagship beer from Anchor, who even trademarked the term "Steam Beer"). As one would expect from a 120 year old brewery, Anchor has quite the history, which includes the brewery burning down after the massive 1906 earthquake, several sales and near closures, surviving (and possibly continuing to brew) during Prohibition, and having to adapt to changing beer preferences. I highly recommend a tour of the brewery if in town. I learned a great deal about the history of the brewery, and the tasting room (only open for tours) and brewery itself are beautiful.
https://www.instagram.com/p/_NWxhuNnbH/?taken-by=californiaipa
Anchor's beers, especially Anchor Steam, are available all over San Francisco, and have been for years. However, more recently, Anchor has stepped up their production and distribution of IPAs, Porters, Lagers and other interesting beers. This has been a welcome sight.
In 2014, Anchor introduced their first IPA (Anchor IPA). However, in late-2015, Anchor introduced a new IPA, Go West!. Go West! IPA has become my favorite Anchor Beer. Anchor's history is rooted in the Gold Rush, thus this IPA is named after the flight to California in order to "see the elephant" and pursue riches and happiness (hence the elephant on the label).
Go West is a fairly typical West Coast IPA, hop forward with strong citrus and tropical notes but a slightly malty backbone common of Anchor's beers. Dry Citra, Eureka, Equinox and Calypso hops are used to enhance the aroma, with Apollo and Bravo hops used for the bittering. Go West! comes in at a comfortable 6.7% ABV with 75 IBUs, and is well-balanced and crisp. It pours a clean golden-orange color, and always goes down smoothly at a Giants game.
https://www.instagram.com/p/BFr_GF-NnXt/?taken-by=californiaipa
Outside the brewery, the best place to get Anchor's beers is at The Yard. The Yard is just across the cove from AT&T Park, and is essentially a pop-up mini-neighborhood built from repurposed shipping containers. Anchor has its own dedicated space at The Yard, with many brews that can only be found on site. Anchor is also planning to open a new brewery just across the parking lot from The Yard. The new brewery will apparently quadruple their distribution and have a brewpub.  It will be exciting to see what this new location brings. That said, it seems that six packs of Go West! are becoming increasingly available at your local bottle shop or grocery store.
---