No Comments
Purpose Brewing Safely Celebrates Anniversary Amid COVID-19 Restrictions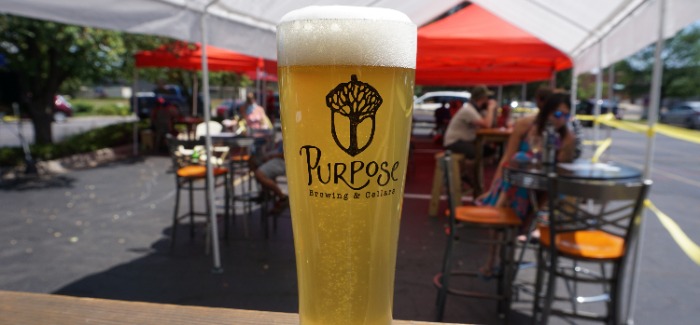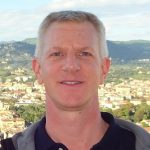 As beer-drinkers increasingly long for festivals and celebrations to return, Purpose Brewing and Cellars seems to have found a way to throw a great party that's both fun and safe. Purpose, located in Fort Collins, CO. celebrated their third anniversary on Aug. 1 with many of the usual features including music, special releases and an outdoor beer garden, along with pandemic-inspired additions like masks, hand sanitizer and social distancing.
Always Something New
Purpose focuses on small batches of unique beers that combine botanicals, wood, blending and barrel-aging to create one-of-a-kind flavors. Combined with these physical assets, the Belgian Reinheitsgebot of knowledge, experience and creativity plays a big part in each beer, according to owner Peter Bouckaert. Purpose generally keeps five unique beers on tap and rotates them every week. Repeat visitors will always find something new and interesting.
For the anniversary, Purpose added four releases to the normal lineup. The tap list included three brews from their famous barrel-aged Smoeltrekker series along with Whriskey Behavior, aged in Laws Whiskey barrels. Most choices clocked in over 7% ABV, with Whriskey topping out at 13.5%. Purpose also offered a few lighter options like Kelderfloof, similar to a Pilsner, and Shantily Clad, a Shandy.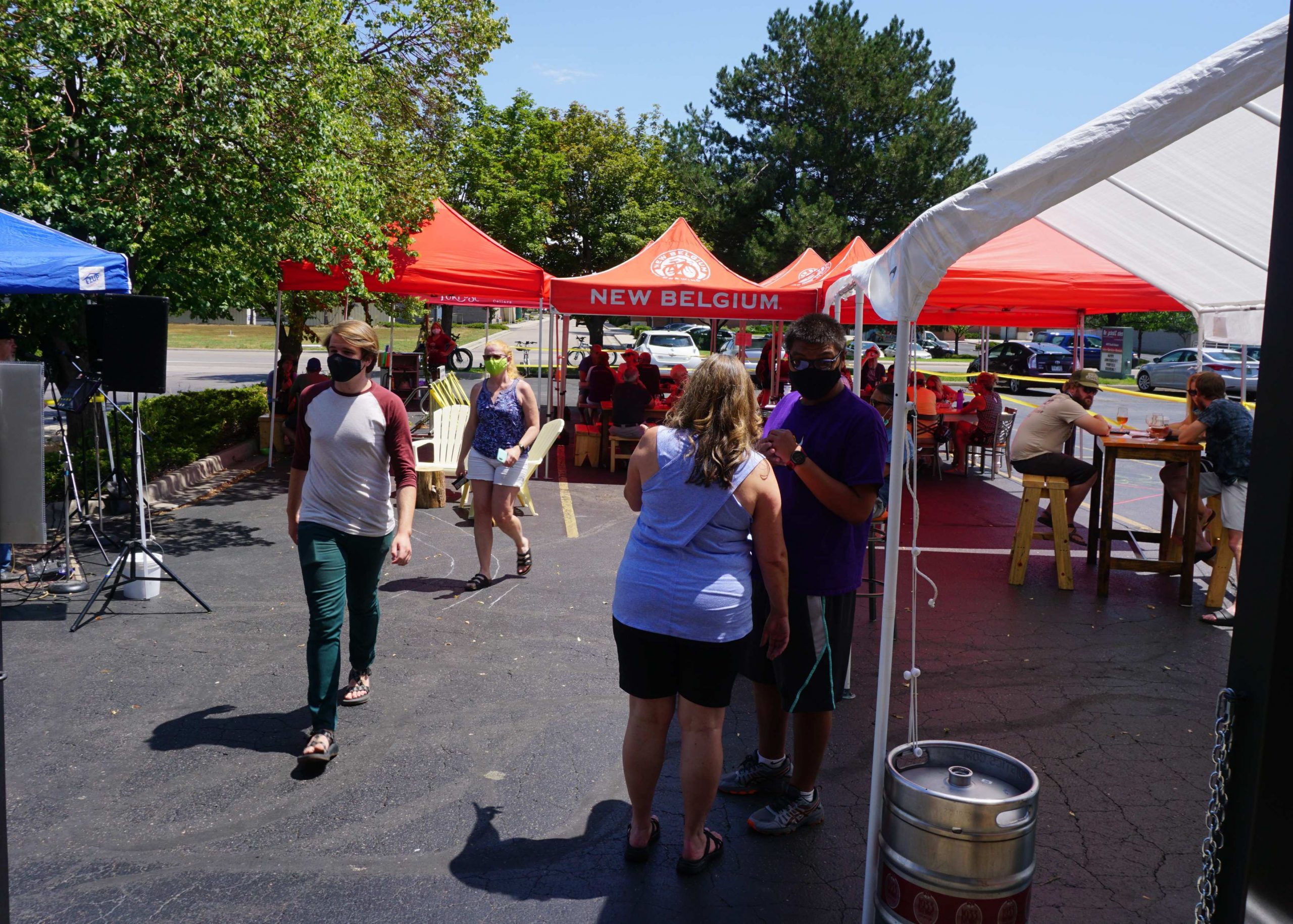 Anniversary Celebration Goes Forward
Despite a short but intense typical Colorado hail storm, celebrations continued through the afternoon with full tables both inside and out. Due to COVID-19 restrictions, mingling and dancing were pretty much out this year. However, attendees were able to enjoy local bands from their tables.
With many events being canceled, Purpose went against the grain and elected to move forward. According to Bouckaert, "When we were due for our anniversary we had time to think about it." The brewery reviewed their existing safety precautions and added more specifically to address larger crowds. Their final conclusion was that they could have a fun celebration while keeping customers and employees safe. "So we thought we were able to do it, basically," explained Bouckaert.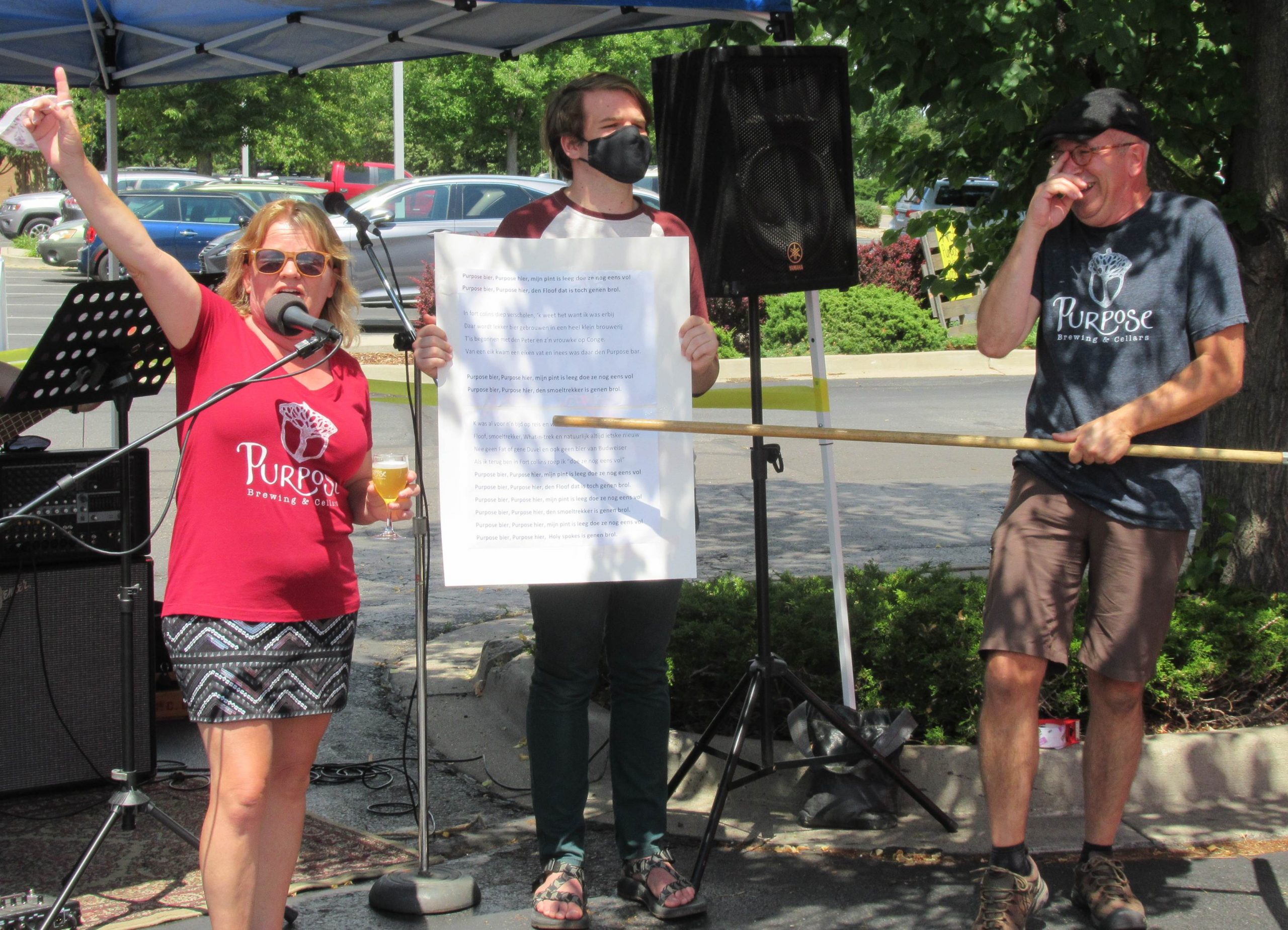 The party's highlight came early in the afternoon when Belgian co-owners Peter and Frezi Bouckaert took over the microphone to sing a special Purpose Brewing song in Flemish. The brewery provided lyric sheets and the crowd made a valiant effort to sing along, though clearly Flemish was not most people's native tongue.
Extra Safety Measures in Place
Guests were greeted at the edge of the tented beer garden in the parking lot at a check-in station provisioned with hand sanitizer. The greeter then directed them to a table indoors or under the tents near the band. By using a greeter, Purpose insured that they didn't overcrowd and all tables received a thorough clean between guests.
Guests also abided by the (now semi-normal) requirements, including wearing masks when away from the table, limiting group sizes, lounging in low-density seating and not congregating at the bar. Purpose also initiated procedures such as having dedicated servers and cleanup staff to avoid possible cross-contamination.
Template for Successful Festivals?
While this model may not be practical for very large events, it certainly appears to provide a template for craft breweries to move forward with smaller celebrations. It seems particularly suited to annual or seasonal traditions that can let cabin-fevered beer-lovers have a bit of variety and entertainment.
Reflecting on Three Years of Success
When asked to reflect on changes since Purpose opened three years earlier, Bouckaert mentioned a number of organizational changes such as ownership changes and a new brewer, but said the core idea of the brewery has remained constant. He was proud to note that the brewery hasn't strayed from its original goal of offering a forum to create beers with no limits.
He also values spending at the bar hearing first-hand what customers enjoy—and don't—about specific creations. "You talk with your customers and often you come up with something new," said Bouckaert.
Bouckaert doesn't confine himself to any particular style and, aside from strictly abiding by the Belgian Reinheitsgebot, will try virtually anything. Bouckaert has built close relationships with a number of local purveyors of items like herbs, wildflowers, and wood that he tries out in his brews. As he put it, "There's no restrictions. I use a lot of weird things," and added, "I don't want to get stuck."
Links to the Past
Purpose also has a robust barrel-aging program and Bouckaert enthusiastically swaps barrels with other breweries to introduce new microbes and discover new flavors. He's particularly proud to possess a storied barrel named pH1. It was one of the first two he used when starting up New Belgium Brewing Company's sour program as their brewmaster. The barrel spent twenty years developing a unique biology as it circulated between New Belgium, Russian River and The Rare Barrel before finding its way to Purpose.
What's Next?
Looking ahead to the coming year, Bouckaert isn't planning any significant changes to his brewing process or the brewery. Frezi recently retired from New Belgium and they had been looking forward to doing more travel. Peter also hoped to focus a little more on his side-hustle as a brewery consultant. However, in the current environment, both of those ambitions remain on hold.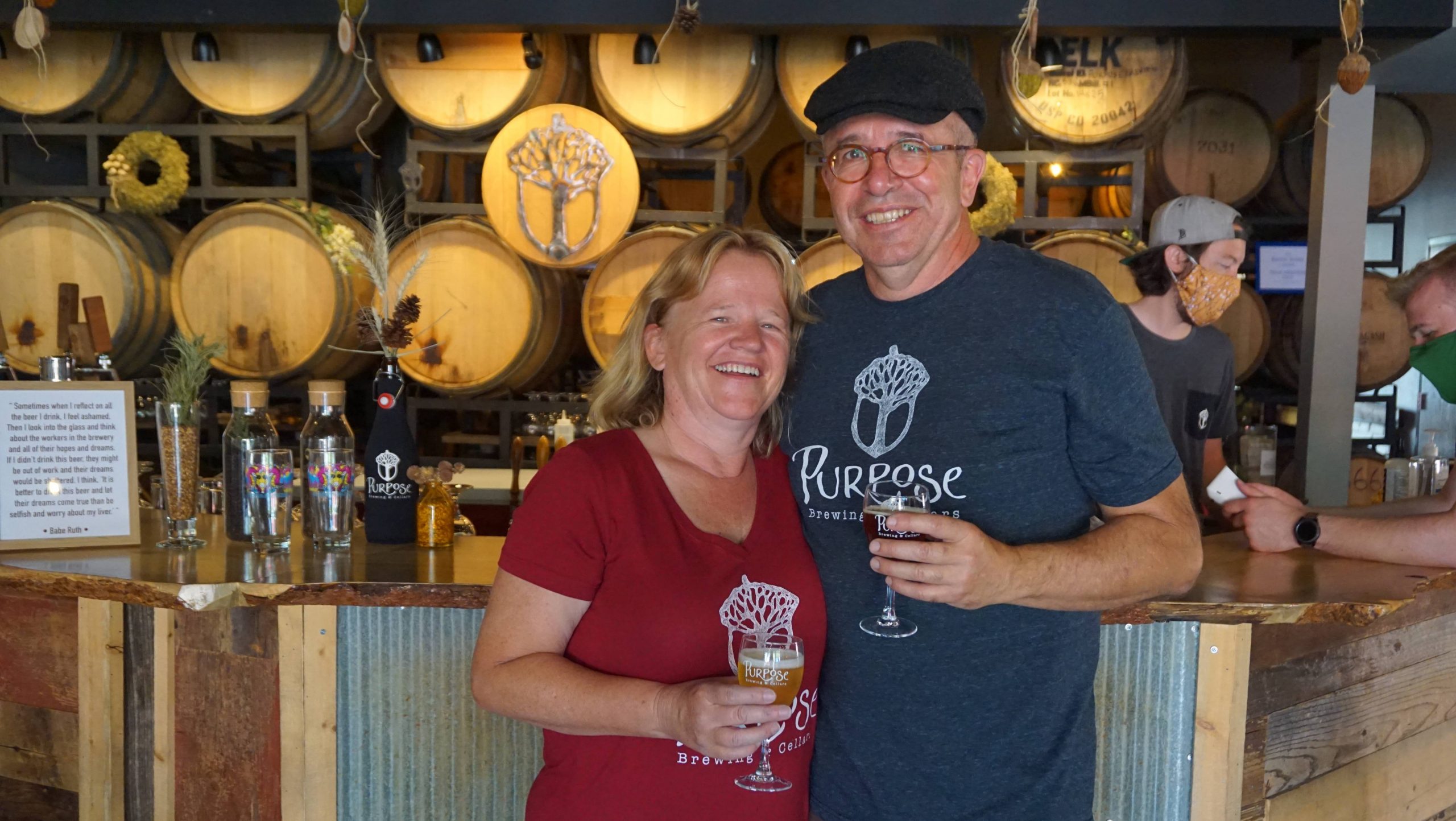 Bouckaert does worry about the impact that another government-imposed shutdown could have on his business. Being a taproom-only operation that thrives on a high level of customer interaction, Purpose was hit hard by the first shutdown. Bouckaert isn't sure that the business could continue in the face of another. "For me the biggest hesitation is this COVID. If we need to go to another shutdown we're going to need to really reconsider [staying in business]."
While nobody can predict with certainty what the coming year will bring, it looks like craft beer lovers will begin seeing the restart of small events like anniversaries. As breweries try out different safety procedures as Purpose has done, it seems likely that a consensus will emerge on a list of practical and sensible processes that breweries can undertake to keep customers feeling safe, while also letting them have some fun.
Featured image photo credit: Indie Creative Co.
---