No Comments
Ultimate 6er | 2016 Presidential Contenders (Part II)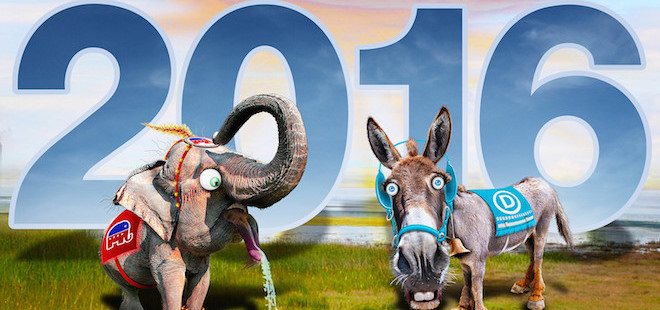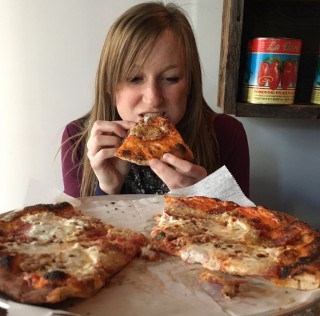 When I wrote the original Ultimate 6er for 2016 Presidential Contenders list, there were only four confirmed presidential candidates across the political spectrum. To my delight, 15 candidates have announced since then, making it high time for a second round of the Ultimate 6er: 2016 Presidential Contenders.

---
Donald Trump
Chinga Tu Pelo ("F*** Your Hair") – 5 Rabbit Cerveceria
ABV: 4.8%
I and every other reasonable person in America could think of a lot of things to say to Donald Trump at this moment, but I think we can all agree that 5 Rabbit Cerveceria handled it best with their naming of the Chinga Tu Pelo (F*** Your Hair). 5 Rabbit had been making a house brew for Trump Tower's Rebar and decided to rename the golden ale after Trump's racist comments about Mexican immigrants.
---
Lincoln Chafee
U-Turn Amber – Intracoastal Brewing Company
ABV: 5.4%
Hailing from a long line of Republican politicians, Chafee served as a Republican Senator, then ran as an Independent and won the governorship of Rhode Island. Currently the sitting governor, he switched his registration to the Democratic Party in 2013. This rare political u-turn makes the U-Turn Amber from Intracoastal Brewing Company a perfect fit.
---
Lindsey Graham
Single Chair Ale – Magic Hat Brewing Company
ABV: 5.0%
For better or for worse, Lindsey Graham is a bachelor, and he's going to spend the next year and a half answering questions about his bachelorhood. He's already had to defend his right to be a single presidential candidate again and again, and in the process he's also been an advocate for everyone's right to sit alone if they want to. I'll drink to that.
---
Bobby Jindal
Haterade – 8th Wonder Brewery
ABV: Not listed
Since the Supreme Court made gay marriage legal, Bobby Jindal has taken it upon himself to stop the tide of progress in its tracks. From calling for the disbanding of the Supreme Court to refusing to issue marriage licenses to gay couples until instructed to do so by a lower court, Jindal has been taking some serious doses of Haterade lately. Maybe he just needs a beer.
---
Mike Huckabee
Gunslinger Double IPA – Crown Valley Brewing
ABV: 9.1%
Ok seriously, guys, why didn't anyone tell me that Mike Huckabee's newest book is called God, Guns, Grits, and Gravy? Is naming books after things that are bad for you a trend now? Either way, it's the best book title I've heard all year. That's something that me and all of Huckabee's gunslinging fans can surely agree upon.
---
Bernie Sanders
Rogue Sriracha Hot Stout – Rogue Ales
ABV: 5.7%
Whether Bernie Sanders' recent surge in popularity will maintain its momentum remains to be seen, but one thing is clear: Bernie Sanders is #winning on social media. #FeeltheBern is apparently appearing on Twitter more than 2.5 times more frequently than Democratic frontrunner Hillary Clinton's #hillary2016. That's gotta burn.
---