One Comment
Goose Island Migration Week Returns to Lincoln Square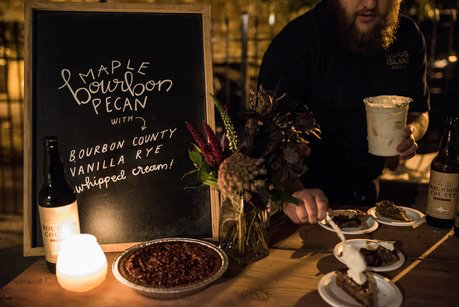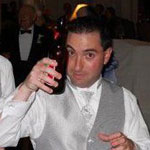 Goose Island's Migration Week, which serves as an opportunity to expose fans to Goose Island's portfolio and collection of rarities through education and activation events has already spanned the globe. Now Migration Week returns to Chicago and the Lincoln Square neighborhood the week of June 12th.
The week features unique events that pair Goose Island's beers and well-known locations throughout Lincoln Square. All three events require tickets and should be purchased ahead of time.
The Events
When: Tuesday June 13th
What: Biscuits, Pies and Beers
Where: Bang Bang Pie & Biscuits – 4947 N. Damen Ave., Chicago, IL 60625
Tickets: Sold Out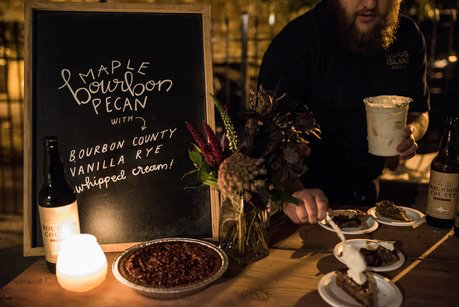 This event was a hit the last time Migration Week visited Bang Bang Pie and Biscuits. There were four stations that paired Goose Island beers with different sweet and savory pies. Last time the beer that had everyone talking was Vanilla Rye.
The list this time features some great beers but most craft beer fans will have their sights set on 2014 Prop. What the beer is paired with, you'll have to wait until the event to find out. All events are 21+
---
When: Thursday June 15th
What: 312 Music Show
Where: DANK Haus – 4740 N. Western Ave., Chicago, IL 60625
Tickets: $10 Purchase Here
The event opens at 7:30pm with DJ Flamingosis, a NJ-based DJ, electronic music producer and beatboxer. At 8:30pm YACHT takes the stage. This dance-pop band from Oregon is described as an electropop, alt rock and dance punk band.
Tickets are $10 and all the proceeds benefit WBEZ Chicago.
---
When: Saturday June 17th
What: Goose Island Presents "Wayne's World"
Where: Davis Theater – 4614 N. Lincoln Ave., Chicago, IL 60625
Tickets: $10 Purchase Here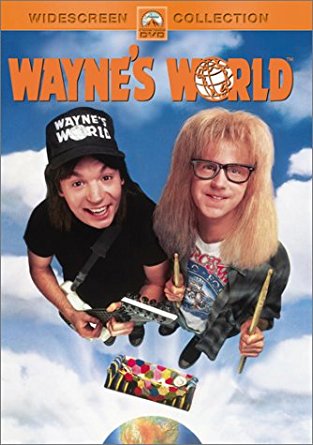 To celebrate the 25th anniversary of Wayne's World, Goose will be showing the film at the iconic Davis Theater. The show begins at 1pm and your ticket includes entry into the movie, beer, IPA popcorn, Stan's Donuts and a few surprises according to Goose.
Mike Zoller is the Midwest Editor for PorchDrinking.com. Follow him on Instagram: @CHICAGOBEER and PorchDrinking Chicago's Twitter feed for the latest Chicago craft beer news: @PORCHDRINKCHI.
---