No Comments
Go Brewing Opens Taproom Focused on Non-Alcoholic Beer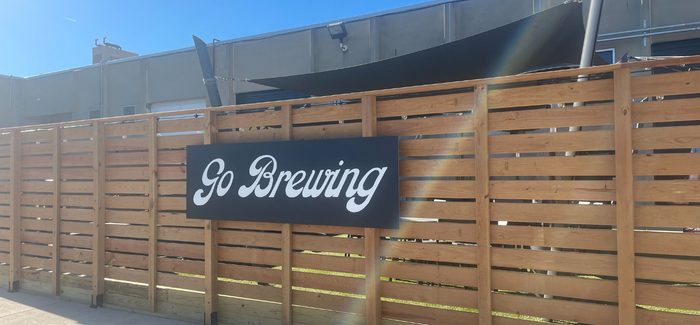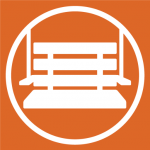 There's a new brewery in Naperville, Illinois! Go Brewing offers non-alcoholic and low-alcohol beers, exclusively. It recently took over the former Two Fools Cider space nearby Solemn Oath Brewery. As one of the few taprooms solely focused on non-alcoholic and low-alcohol beers, the taproom provides a space for people to gather without alcohol. Go Brewing's founder, Joe Chura, was inspired to start the brewery after taking a sabbatical and participating in the seventy-five hard. During that time, he realized there were so few places not centered around drinking. The taproom offers non-alcoholic and low-alcohol beers in a variety of styles, along with an extensive list of programming, providing their community with even more reasons to come together.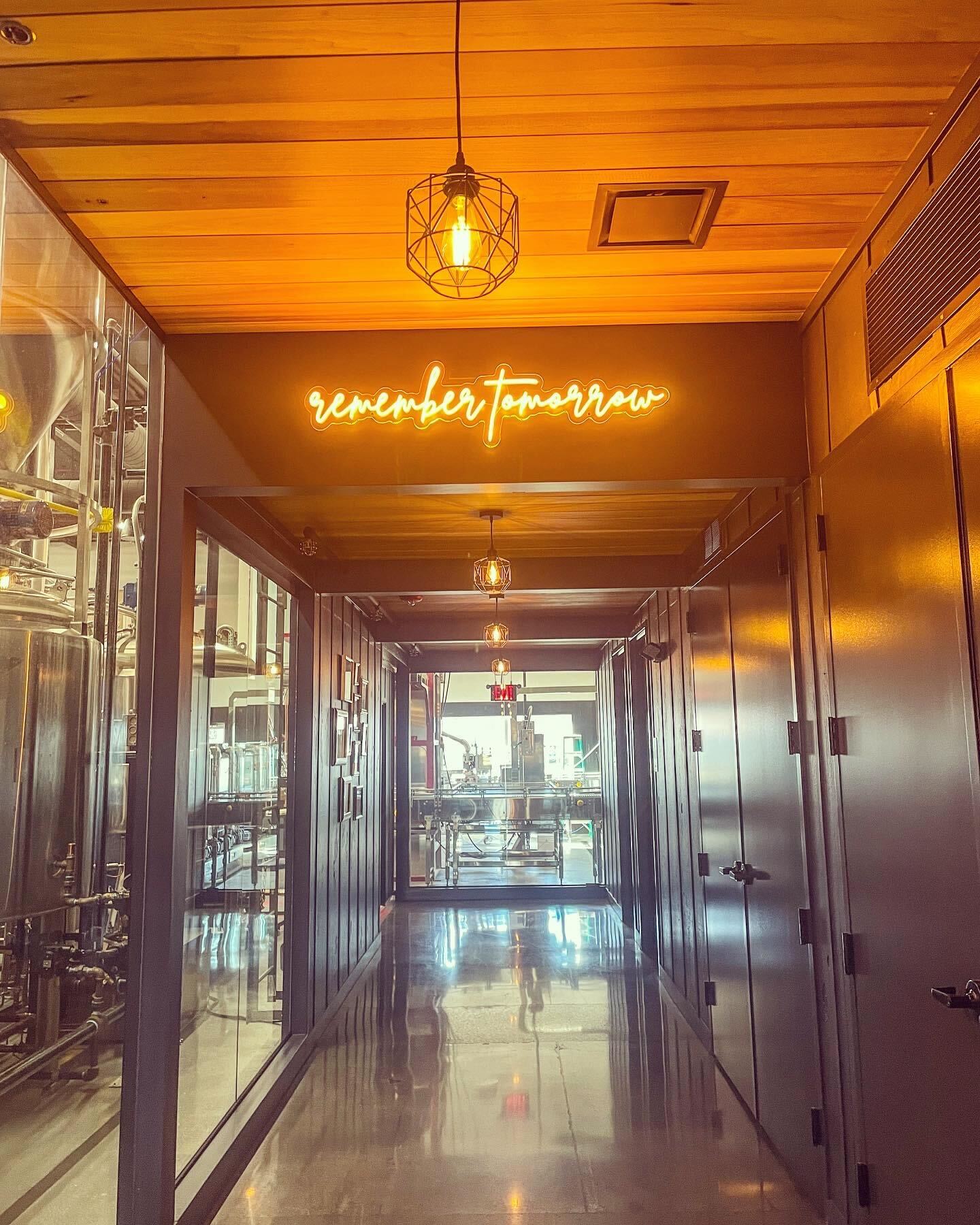 Reimagined Taproom
While Go Brewing took over the former Two Fools Cider taproom, the brewery is completely brand new. It's immediately inviting, with an open concept and floor-to-ceiling windows throughout the space. When seated at the bar, you can look directly inside the brewhouse and peek behind the scenes. Tours of the brewhouse are also available — just ask! The space is versatile, perfect for grabbing beers with friends, watching a live show, or taking a cold plunge – more on that later. The brewery also has an outdoor patio, complete with firepits, bags, and a large mural on the garage door, showcasing the brewery's tagline, "Remember Tomorrow."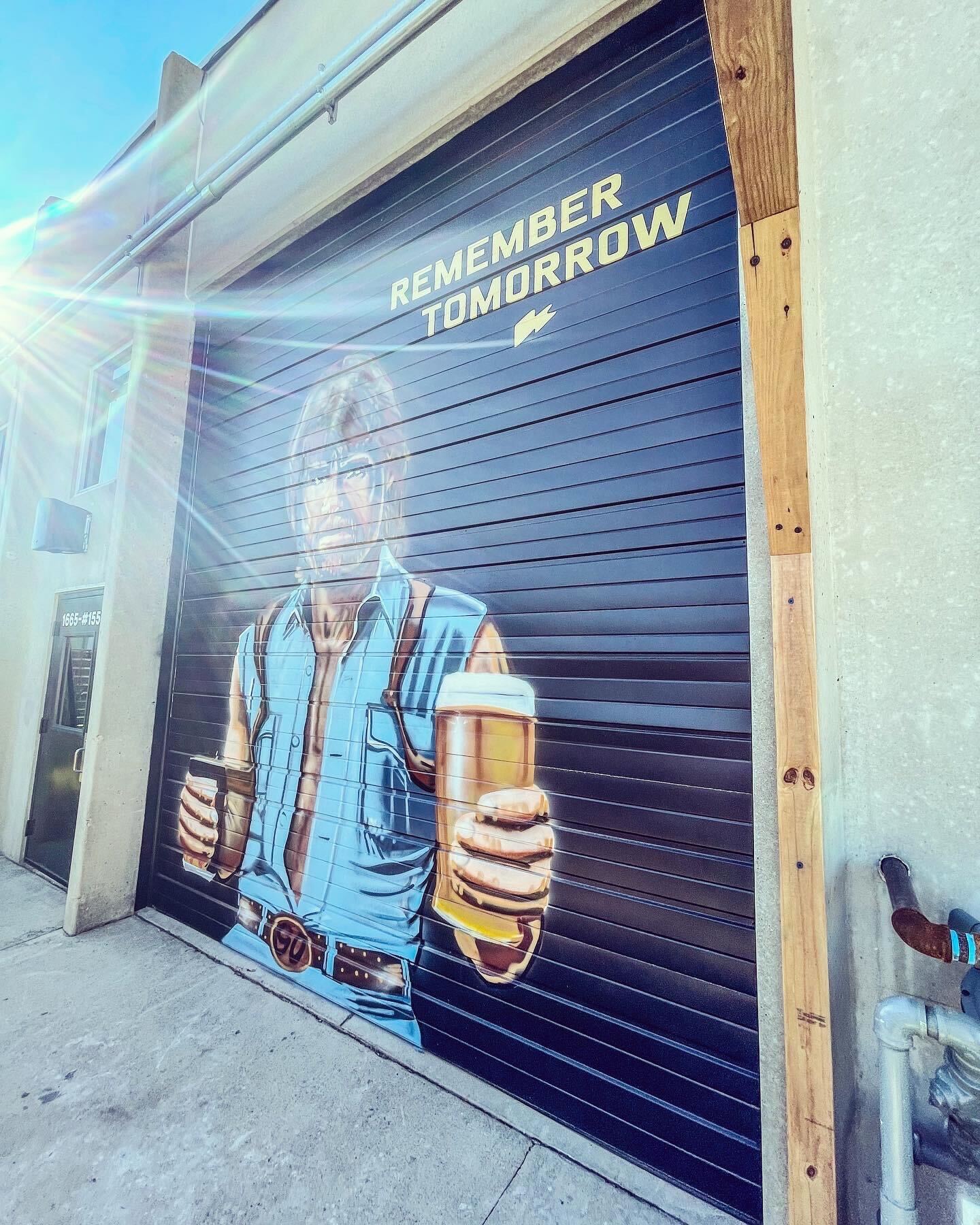 Remember Tomorrow
The tagline, "Remember Tomorrow" can be found throughout the Go Brewing taproom, across their website, and on social media. This tagline is interwoven throughout everything that Go Brewing does. It's a simple concept that easily fits within their low-ABV beer menu, but also helps to emphasize their goal to bring people together. After meeting with Joe, I invited my family to join me in the taproom. My mom doesn't drink. She always supports my love for beer, but I had never seen her so excited and comfortable in a taproom, until joining me at Go Brewing. So often, people who don't drink are an afterthought at bars, breweries, and restaurants alike. As someone who does drink, I didn't feel any less welcomed stepping foot into Go Brewing. My mom lit up as soon as she walked through the door and sat down at the bar. After her first sip, she announced she'd be a regular and needed merch. This initially felt extreme, but, glancing down at my Pilot Project sweatshirt, I realized many of us act this way once we discover a new favorite taproom. It's so much more than the beer list.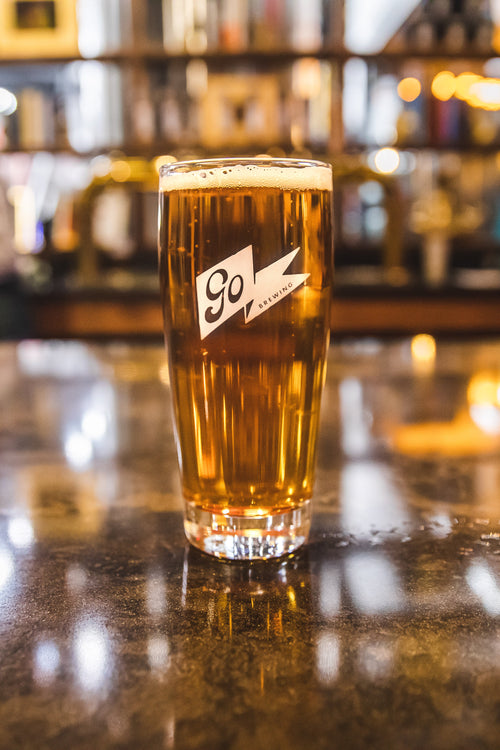 Non-Alcoholic and Low-Alcohol Beer Menu
Go Brewing offers non-alcoholic and low-alcohol beers. The beer menu is divided into two categories. Non-alcoholic beers, by definition, are beers at or below .5% ABV. Go Brewing defines the low-alcohol category as beers between .5% and 2.5% ABV. Across the board, there is a range of styles, including IPAs, Pilsner, witbier, and Stout. The range itself is impressive, but the beers also hit the spot, even without the alcohol. While a flight is always a great option when visiting a new taproom, it makes even more sense at Go Brewing, when you can quite literally sample each of their beers, and still feel just fine. Yet another perk? You can order Go Brewing's beers online for delivery since the rules are different for shipping non-alcoholic beers. (No one has to lie and pretend that they're shipping BBQ sauce).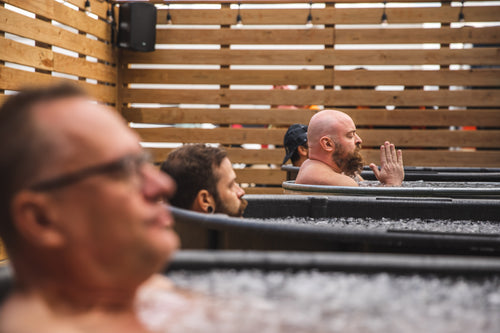 Live Music and Cold Plunges
While the taproom is currently only open Friday through Sunday, there is no shortage of things to do. Go Brewing offers an extensive list of events, from live music, yoga classes, run club, and Wim Hof breathing exercises, followed by the famous cold plunges. There's an emphasis on health and wellness, but more importantly, an emphasis on community. While there's nothing wrong with frequenting your local brewery, Go Brewing prioritizes a recurring list of events to keep people coming back and continue bringing people together.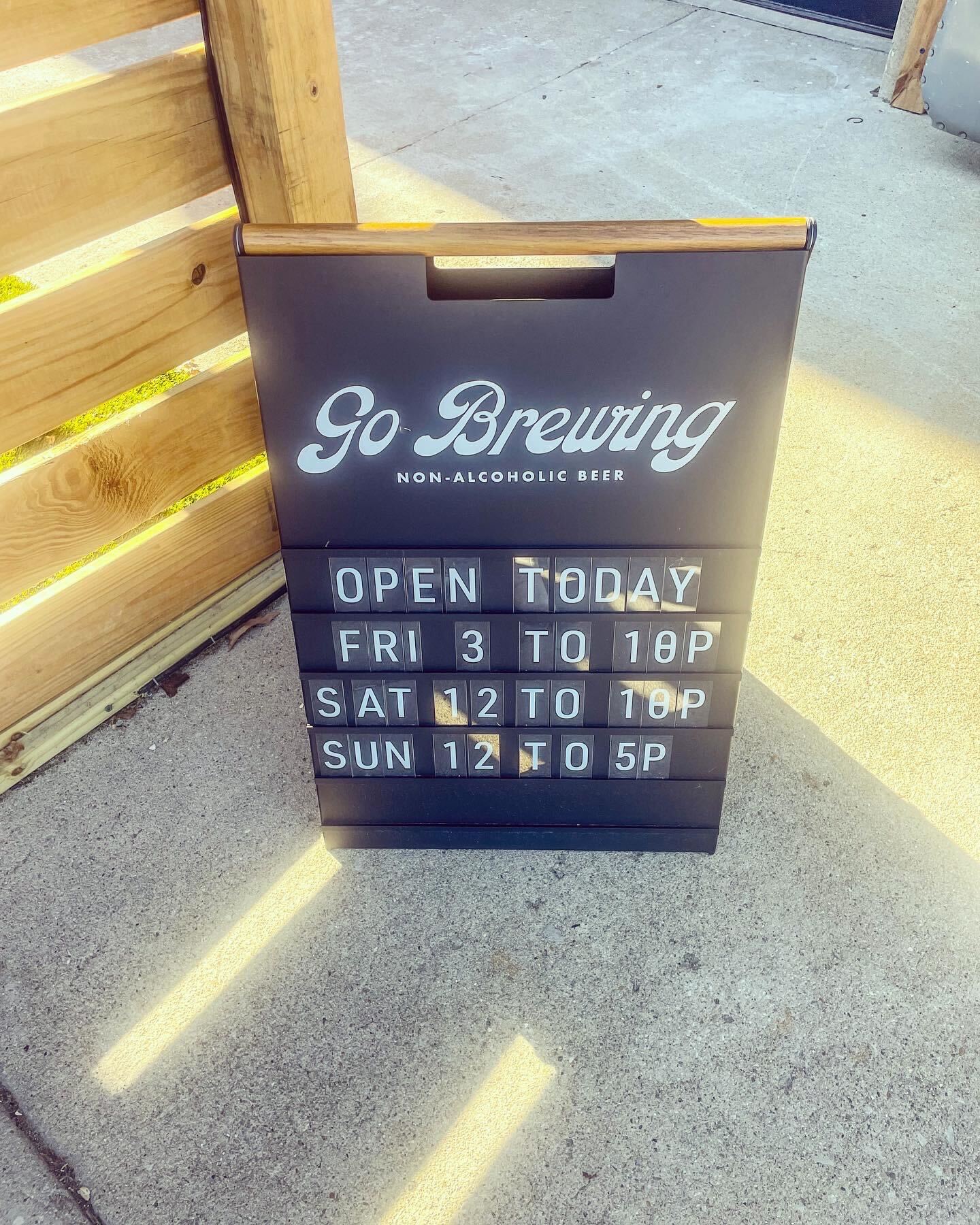 Extending Beyond Dry January
There's no denying that Dry January is polarizing in the beer industry. Regardless of your stance, there are many ways to support local breweries whether or not you're currently drinking. Additionally, and especially within the beer community itself, there shouldn't be any shame in evaluating your relationship with alcohol or taking a break. More than ever, you've got options. If you're interested in participating in Dry January this year, join Go Brewing's Dry January Challenge. The brewery is keeping its taproom open six days a week, up from the regular three. They're also offering even more extensive programming, both in-person and virtually.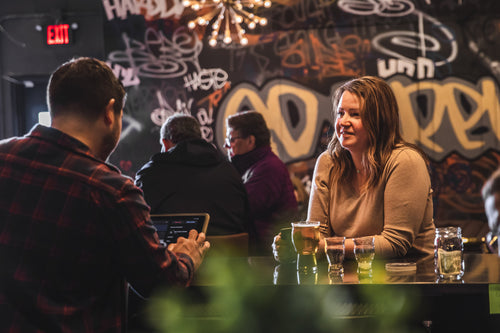 Mission-Based Brand
Whether or not Dry January is your thing, Go Brewing is so much more than its non-alcoholic and low-alcohol beer menu. It's open and inviting, offers a range of non-alcoholic and low-alcohol beers, and a never-ending list of events. The beers are impressive, especially without the addition of alcohol. What's even more impressive, is the clear mission of Go Brewing to bring people together and build a community that's not solely centered around drinking.
Cheers!
---