No Comments
New Non-Alcoholic Brews for Dry January We're Buzzing About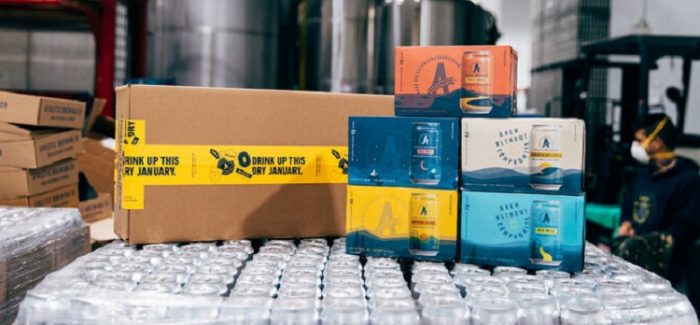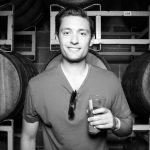 The non-alcoholic (NA) beverage and beer segment continues to eat up market share thanks to its ability to offer younger buying groups a palatable and fulfilling NA option that takes the place of the typical beer, hard seltzer or hard cider. For many, NA beverages have become an addition to their overall alcohol-consuming habits while others have used NA beers to stop drinking altogether. I, like many others in the U.S., fall somewhere in the middle. According to Lagunitas, 45% of American adults have now purchased an NA beer. Data from Nielsen shows that 47% of Americans are making an effort to "cut back or abstain from" alcohol altogether. 
While December is often filled with excess drinking, January is typically viewed through the lens of constriction, where you either consume less alcoholic drinks or participate in dry January, a month-long pledge to stop drinking alcoholic beverages entirely.  If you're a beer drinker curious about new NA beer options available on the market or participating in dry January, below is a list of five options we're excited about. 
Lagunitas is leaning into the brand with the launch of the aptly-named IPNA, promising drinkers a NA beverage that actually tastes like beer. IPNA includes a variety of hops to help in its cause, including Mosaic, Citra and Columbus, alongside crystal malt and Alberta barley. IPNA joins Lagunitas' popular Hoppy Refresher, a hop-infused sparkling water. 
Make Dry January a New Year's Resolution you might actually keep. Only 80 calories & filled w/ full-flavored, hop-forward satisfaction, #IPNA is here for your hoppy cravings (and when you need a Kale Chaser). Check the Dry Jan Survival Guide at https://t.co/kI49b8xMfM #dryjanuary pic.twitter.com/6awOJwk3fs

— LAGUNITAS BREWING CO (@lagunitasbeer) January 8, 2021
Athletic Brewing Company Dry January Survival Pack
The California-based brewer has made its name on creating well-crafted, refreshing NA beer options that offer drinkers a variety of different styles, including IPAs, Stouts and Golden Ales. To help those interested in attempting Dry January, Athletic Brewing pulled together a package that includes an NA beer for each day of the month. The survival pack is composed of five 6-packs of Run Wild IPA, Upside Dawn, Free Wave Double Hop IPA, All Out Stout and Cerveza Atletica. The survival kit also provides a special Athletic Brewing glass to drink them in. 
International brewing giant BrewDog is known for aggressive marketing and ambitious beers. Their BrewDog AF (alcohol-free) lineup is a particularly interesting extension of that. While the flagship of their AF lineup is Nanny State, an ambitiously-hopped "near beer," the one AF beer I'm particularly excited about is one of their newer offerings: Wake Up Call. This NA Stout embodies the richness of a coffee Stout without the requisite booze. It also offers drinkers a kick of caffeine, offering 39mg of caffeine per serving. 
Dry January? We've got you covered. 👍 Get the New Year started right with up to 25% off our Alcohol Free Beer this January 🙌

Click here to stay sober AF – https://t.co/BCcbBBOmRe pic.twitter.com/fSAQ9bnULm

— BrewDog (@BrewDog) January 4, 2021
California-based Surreal Brewing consistently churns out quality NA options that fly close to the "real thing," delivering particularly well on aromatics. One of their newest offerings that I'm excited about is Creatives IPA, a new-age NA-take on the West Coast IPA, brewed with Kveik yeast and a new, unnamed hop variety. This one boasts big notes of tropical fruit on the nose with a dose of hop bitterness on first taste.   
While the above focus on NA offerings that try to replicate beer, I thought I'd add an option from one of my favorite hop-forward sparkling water brands, Hop WTR. Founded last year, Hop WTR aims to elevate the sparkling water beverage experience by infusing its offerings with hops, adaptogens and nootropics. They claim that their blend of adaptogens and nootropics give drinkers a "buzz without the booze," but I'm more interested in how great their mango variant tastes, providing a great balance of fruitiness and hop-infused bitterness.
Feature image courtesy of Athletic Brewing Company
---