2 Comments
Deschutes Brewery | Black Butte Non-Alcoholic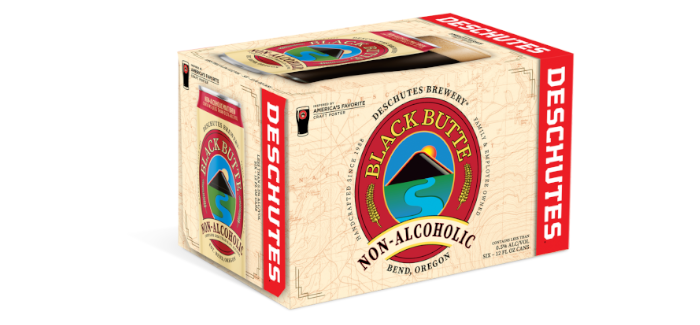 Deschutes Black Butte Porter is an iconic porter that helped fuel the success of what was once a small brewery in a small Oregon town and is now one of the largest craft breweries in the U.S. Deschutes Brewery first started brewing Black Butte Porter in 1988 when it launched its Bend Public House brewpub in Bend, Oregon, and it quickly became one of the forerunners of the dark craft beer market. Based in large part on its immense popularity on tap, Deschutes began bottling Black Butte Porter in 1994. To this day it is still the number one selling porter in the U.S. And now, in 2022, it is available as a non-alcoholic beer, Black Butte Non-Alcoholic.
Dark beers need some non-alcoholic love too.
With the vast majority of non-alcoholic beers on the market being light beers, Deschutes decided to try its hand at turning some of its dark beers NA. "The non-alcoholic (NA) category is currently heavy with light beers, just as the craft beer market was at the brewery's founding in 1988," said director of product development for Deschutes Veronica Vega.
Deschutes first began testing out dark NA beers with a small pilot run of Non-Alcoholic Irish Style Dark in 2020. After winning the hearts and palates of a limited group of consumers—and then winning the Country Winner Award at the World Beer Awards and a Silver medal at the U.S. Beer Championships in the Non-Alc Stout/Porter category, Deschutes knew it was time to bring their legacy porter to the masses in NA form.
Are you sure this is non-alcoholic?
In a side-by-side comparison with the classic alcoholic version (5.5% ABV) of Black Butte Porter, we noticed very little difference. Other than having just a wee bit of a lighter mouthfeel than the alcoholic version, the NA version is a near clone in flavor and could easily have fooled us if we didn't know better. "It's so similar to the real thing that people are often surprised that it's non-alcoholic," noted Vega.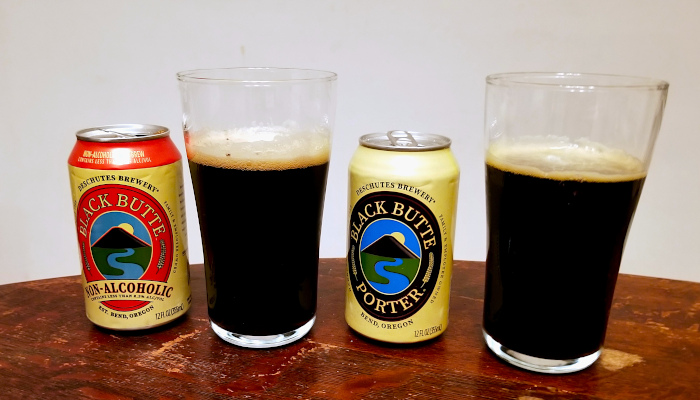 Roasty, smooth and full-flavored, Black Butte Non-Alcoholic contains all of the same specialty malts and Cascade and Tettnang hops as Black Butte Porter and retains its forerunner's rich, chocolatey flavor, coffee aroma and roasted finish. In brewing Black Butte Non-Alcoholic, Deschutes works with Sustainable Beverage Technologies and their patented BrewVo® technology to fully ferment the wort while only reaching 0.5% ABV. This makes for both a flavorful and mentally satisfying non-alcoholic beer drinking experience.
View this post on Instagram
Available everywhere… soon.
Deschutes first began releasing Black Butte Non-Alcoholic in 12 ounce, 6-pack cans in their pubs and tasting room. Initially available only in Oregon, it is now available direct to U.S. consumers through their website (excepting Arizona, Georgia, Idaho, Kansas Tennessee and Texas). Later this March, Black Butte Non-Alcoholic will be distributed across the U.S. throughout Deschutes' distribution footprint.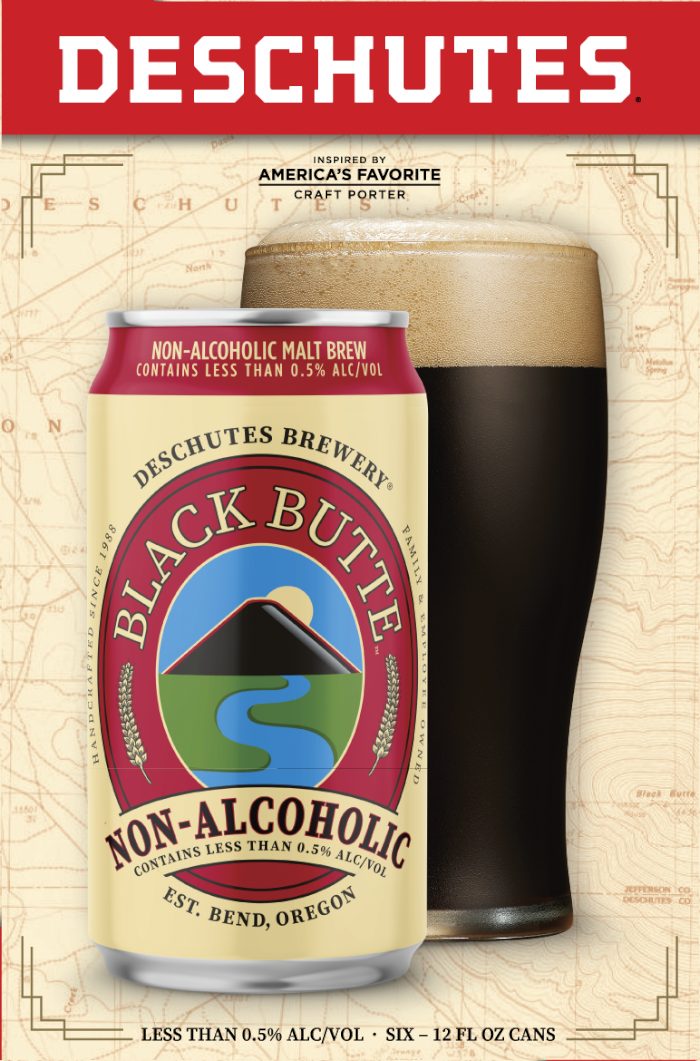 Feature photo courtesy of Deschutes Brewery
---