No Comments
Deschutes Brewery | Farmstand Fresh Mango IPA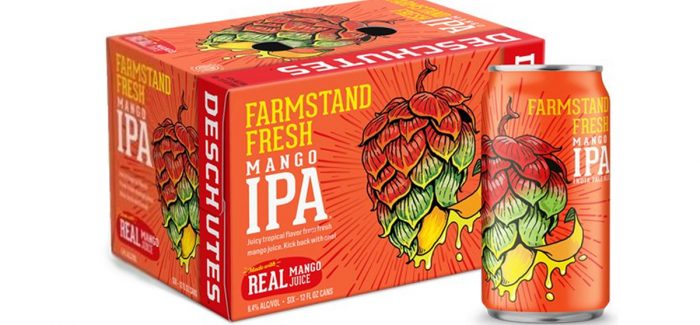 Farmstand Fresh Mango IPA is one of the newest members of the Fresh Family of India Pale Ales from Deschutes Brewery. Farmstand Fresh is brewed with mango puree, making it a Fruited Hazy IPA.
The sweetness of mango is balanced with Bravo and Mosaic hops, making Farmstand Fresh a tropical delight. Juicy and robust at 6.4% ABV and 40 IBUs, Farmstand Fresh holds up well in a can, giving it a juicy, hoppy flavor that will have you thinking of relaxing in the tropics even during the depths of winter.
View this post on Instagram
Deschutes' fresh hop extravaganza continues with Chasin' Freshies Fresh Hop IPA, a limited release available seasonally September through October. Deschutes continues to wow as one of the first craft breweries, remaining independent and family owned and operated to this day.
Crack open a Farmstand Fresh today and enjoy your foray in the tropics!
---