No Comments
Pelican Brewing Company | Beak Bender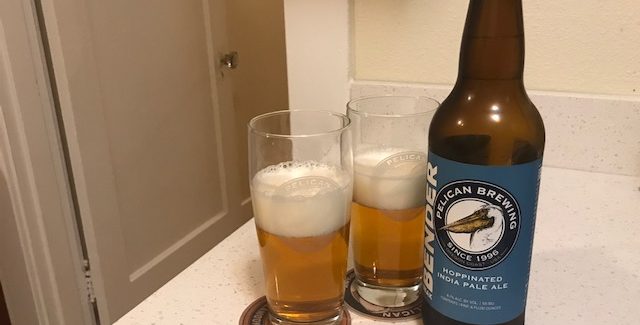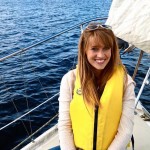 Now, don't get me wrong—I understand that everyone is different. That said, we're all human and there are a handful of things that are guaranteed to make anyone's day. Take, for example, a yawn-inducing work meeting being cancelled, a spectacular cup of coffee, running into a puppy on the street, and, perhaps best of all, one of your favorite breweries adding a beer onto their year-round line-up. Queue Pelican Brewing Company and the Beak Bender, a hoppinated India Pale Ale that is now available year-round. You'll want to get familiar with this one—trust me.
The perfection of the Beak Bender is thanks to Pelican Brewing's head brewer Darron Welch.
"Beak Bender is an exciting addition to the Pelican lineup of IPAs providing a bright, fruity and juicy hop character while also delivering a subtle malty balance and a very clean finish," said Welch. "Overall hop punch and drinkability are the key features of Beak Bender—Pelican has always strived to create beers with great aromatic intensity and snappy clean bitterness, and those are at the forefront of this delicious new IPA."
https://www.instagram.com/p/Bfrn7x6B0DK/?taken-by=pelicanbrewing
But it's not just the flavors that are worth talking about in the Beaker Bender. It's the evolution in process. Welch, driven by a desire to create a more efficient and safer method to dry hop his brews, created "The Hoppinator." "The Hoppinator" is a system with a goal of perfecting the production and sanitation for dry-hopping beer, and it plays its key role when Welch and his team introduce hops to the fermenter.
The result of "The Hoppinator" is enhanced taste and aroma—as the system introduces less oxygen into the beer. Hop pellets go directly into the clean vessel, with Welch then sealing the vessel and purging it with CO2. That extremely low oxygen pickup increases flavor stability and quality compared to tradition dry-hopping processes.
More or less, the system is absolutely imperative in the Beak Bender's creation. "The Hoppinator" works in tandem with incredible ingredients to create an everyday, go-to beer in the Beak Bender.
The Beak Bender is comprised of Citra and El Dorado hops, these ingredients setting off flavors of citrus, zest, and just a bit of sweetness. Expect some strong, hoppy notes to accompany that sweetness—these complimentary flavors making the beer finish clean and crisp. This crispness, which dances with a subtle malt backbone, results in the Beak Bender as the approachable and drinkable IPA you've been looking for to kick-start your spring.
This beer, which pours a lovely golden hue, sits at a reasonable 6.7%—so have two or three to celebrate the start of the season. And cheers to Pelican Brewing and Welch, who have done it again!
---