No Comments
The Ultimate 6er – Duck Dynasty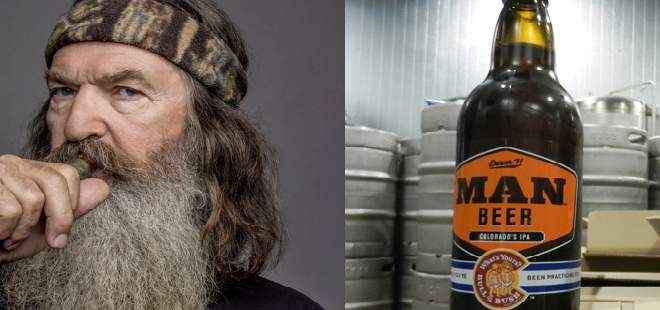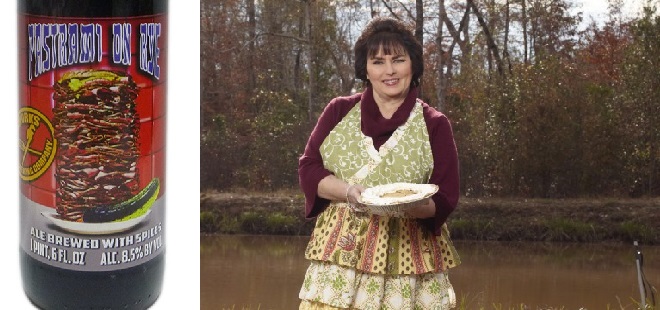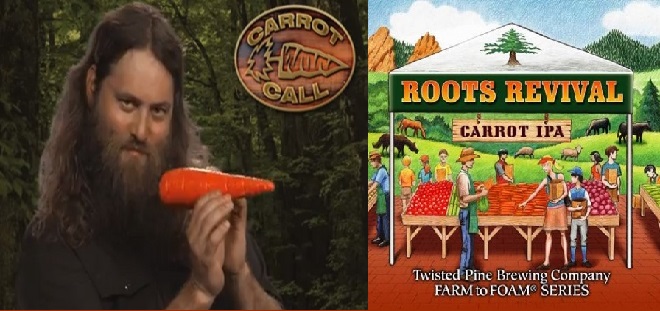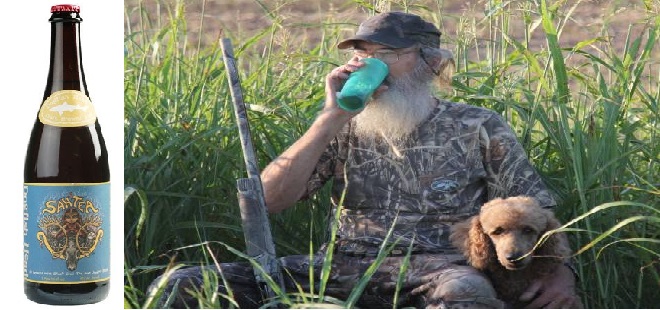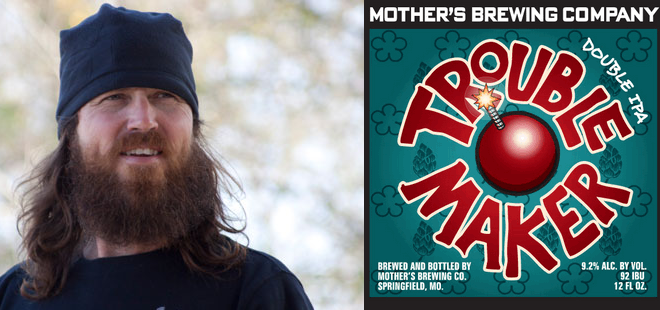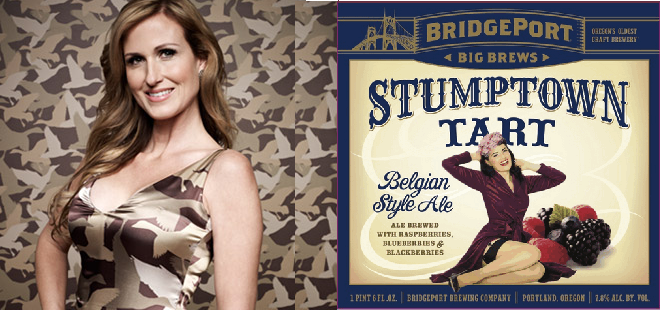 What if you favorite duck-calling, frog-hunting, beaver-killing family were epitomized into a specific beer style? The Robertson's are synonymous for their Duck Commander Duck Call and their now wildly popular television show, Duck Dynasty. If you were to match these crazy Louisiana hunters with your favorite craft brew, what brews would you choose?
For those familiar with the show, these folks became wealthy from their family-operated business, Duck Commander, operated in West Monroe, Louisiana, which makes products for duck hunters, primarily a best-selling duck call named Duck Commander.
Duck Dynasty has broken several ratings records on both A&E and cable television as a whole; the fourth season premiere drew 11.8 million viewers, the most-watched nonfiction cable telecast in history. Folks from all walks of life tune in to watch these Robertson bearded bros and beautiful belles take on wacky and zany ideas all while trying to maintain a simple and sounds way of life. Let's just say that fishing, hunting and making duck calls is more important to the Duck Dynasty blokes than checking emails, trolling Facebook or taking in a new movie at the theater. What is truly admirable about this family is their willingness to try new things. Knowing that the show's narrator and keystone figure, Willie Robertson, once bought a vineyard online on one of the episodes, I know these folks would be willing to try out the barley pops I have matched them up with. *No ducks, frogs or beavers were hurt in the composition of this piece.*
Pastrami on Rye for Miss Kay
Mother hen of the roost. Married to the family patriarch, Phil. Kay is the gourmand of the family and her true passion is to cook, so she always has her entire family over for a home-cooked meal after a hard day's work. Knowing that she enjoys all types of food (mostly wild game and meat), I figured I could share a beer with Miss Kay that she may truly enjoy. I would share with her the Pastrami on Rye from Pipeworks. Pastrami on Rye is a tribute to the classic Kosher deli sandwich. This rich dark ale incorporates rye and smoked malts to represent smoked brisket and soft rye bread. A myriad of spices enter the boiling wort including coriander, mustard seed, caraway, allspice, and peppercorns. All of the traditional spices that go into making pastrami are used. The result is a surprisingly smooth spiced ale perfect for sipping during the colder months. Cheers Miss Kay!
Man Beer for Phil
Top dog in this pack. My favorite character on Duck Dynasty. Married to the family matriarch, Miss Kay. Phil is the technophobe, yuppie-hating father of the clan and Phil is a bit of a legend. Not only did he create the Duck Commander duck call that helped make the family the success it is today, he was also a remarkable athlete. In fact, he was slotted to go to the NFL and turned it down. Sure, this happens all of the time, but Phil was actually the predecessor and the starting quarterback at Louisiana Tech over a certain Terry Bradshaw, hall of fame quarterback of the Pittsburgh Steelers. Phil said that the fast paced football lifestyle would get in the way of duck hunting. Well, Phil, let's share a Man Beer about it because, you know what, you are the MAN. Bull & Bush's Man Beer boasts exciting aromas– like a citrus-filled fruit basket. It's a beer with attitude. The foundation of this beer is very malty, marrying nicely with the bold hop notes that emerge on the palate and ultimately dominate its lingering finish. A beer not soon forgotten. Just like Phil's ongoing legacy.
Sah'tea for Uncle Si
Known for his lack of comprehensible language other than his always prevalent use of the word, "Hey!" Uncle Si is Phil's brother and helps build the reeds for the Duck Commander duck calls. Si can be seen most a day sporting sweet tea in a blue Tupperware cup from the 1970's that his mom sent to him while he was station in Vietnam. Si likes to tell stories. Oh, and he likes to blow things up. Si is a good guy to have on your side. In order to win Si over to my side and make sure he doesn't totally go crazy on me, I would offer to split a Dogfish Head Sah'tea. Sah'tea is inspired by the traditional Finnish sahti, and shows off hot-rock-caramelized wort, German weizen yeast, juniper berries and black tea. Si would love this shit while he is out hunting beavers! Hey Jack, pass me that Si'tea!
Troublemaker Double IPA for Jase
One of Phil's sons, Jase is laid back and care free. The self-professed redneck is usually doing something to aggravate the gung-ho, business-savvy Willie Robertson. Jase is a trouble maker. If I were helping Jase plan a prank on Willie, I would offer up the Trouble Maker IPA beforehand. Mother's Brewing Troublemaker is a Double IPA, loaded with fruity hop flavor and hop aroma as well as clean pleasant bitterness and a medium to full body. Trouble Maker's taste calls for round after round, but be warned: This bad mutha is strong enough to raise a ruckus. Angsty beer for an angsty prankster.
Roots Revival: Carrot IPA for Willie
Willie, son of Phil also, is the brains of Duck Commander and his business degree helped make the Duck Commander family business into a viable multi-million dollar operation. So he has his head screwed on pretty well. But those familiar with the show know, that even the boss gets to play around once in a while. At the end of the program, Willie usually has a positive anecdote to the whacky happenings of the show and really brings things into perspective as the camera pans over the family having a giant meal all together at the table.  Because Willie is so salt of the earth and embodies the farm-to-table (or in this specific instance, 'Farm to Foam') mentality, I think Willie would want to dabble with Twisted Pine's Roots Revival Carrot IPA. Roots Revival, is an American-style India Pale Ale brewed with barley and wheat grown in Alamosa, Cascade hops from the Uncompahgre Valley, Crystal hops from Niwot and organic carrots harvested less than 15 miles from the brewery.  The aroma starts with salient citrus hop notes, testament to the dry-hopping process, and follows up with a whiff of malted sweetness and a subtle whisper of carrot.  Fresh, resinous hops proceed from fragrance to flavor and serve to punctuate the earthy character of grain and carrots.  The beer finishes dry and crisp on the palate with the slightest hint of lingering bitterness.  At 6.9% ABV and 51 IBU, Roots makes a charming companion for summer sipping sessions, or for those late night frog reconnaissance missions on the swamp with Si and Phil.
Stumptown Tart 2013 for Korie
Korie – The sweet, supportive wife and business partner to Willie Robertson. Korie is sweet and supportive. She rounds out the family and I could not leave her out of the equation. If I were to split a bomber with the beautiful, kind-hearted Korie, I would snag a bottle of Stumptown Tart. This wine-esque Bridgeport Brewing sipper is brewed with strawberries, raspberries and marionberries, a hybrid blackberry developed at Oregon State University. This 7.8% ABV bowl-of-fruit-in-a-bottle pours with a lovely pinkish-orange hue and finish. Duck Dynasty would not be complete without Korie and her support for Willie and the rest of the Robertson clan.