2 Comments
Vail Big Beers Belgians and Barleywine Festival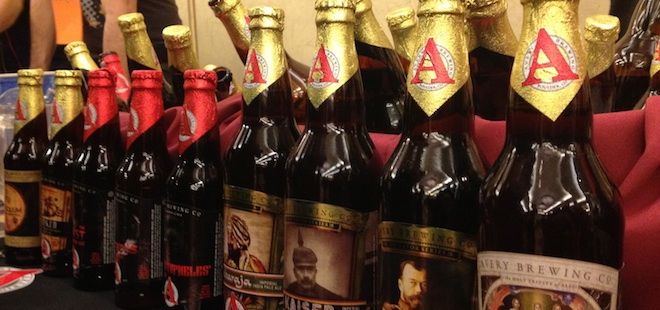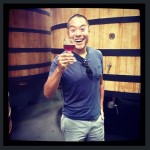 In two hours tickets go on sale for the best beer festival I've attended to date.  No, I'm not talking about GABF, I'm talking about the Vail Big Beers Belgians and Barleywine Festival taking place January 9-11, 2014. Combine rare beer tastings, calibration dinners, an all star cast with the likes of Sam Calagione, Chad Yakobson and Adam Avery, all taking place during ski season, at one of the best resort towns in the world and you can understand why this is a can't miss beer bucketlister. Tickets go on sale at 10 a.m. MST and will sell out very quickly.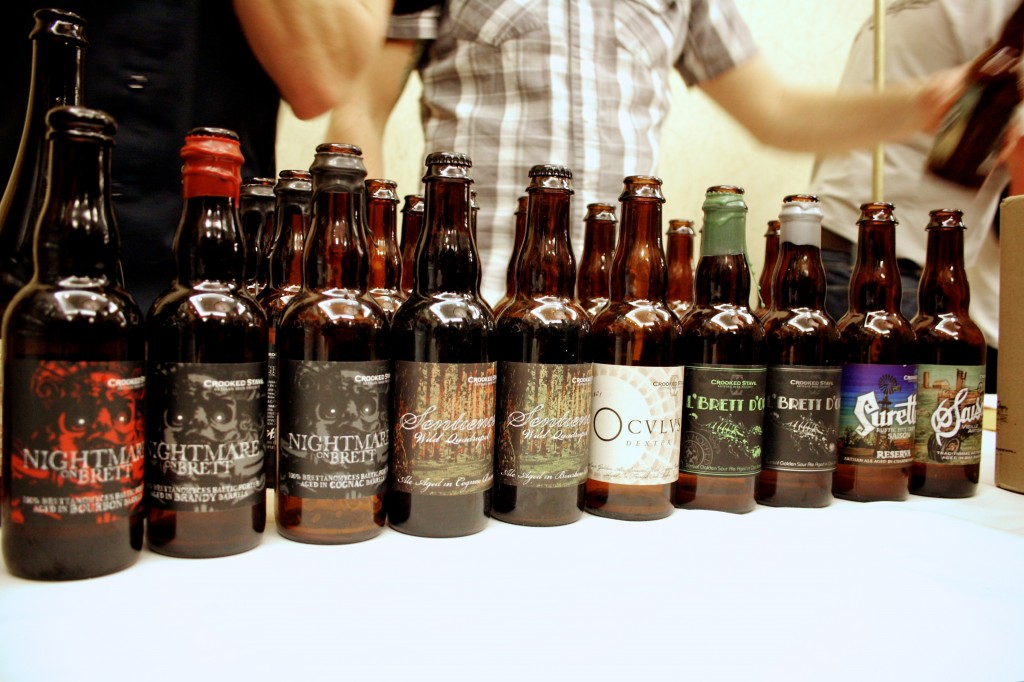 It's a beast of a fest with some of the rarest beers I've ever seen gathered for a commercial beer fest and last year we were in the think of the festivities.  Tickets to the commercial tasting are only $60 which is the biggest bang for your buck you'll find at a beer fest. Here's our post from last year's event:
Honestly, I don't want to tell you anything about the Vail Big Beers Belgians and Barleywine Festival, but I must. I'd prefer not to list breweries who were in attendance, the beer celebrities who were milling around the grounds, and I especially would rather not divulge the amazing bounty of beers that was poured. Why? Because I'm selfish and I just attended one of the best damn beer fests that I've yet to come across and I don't want you over populating it in the future. Seriously, don't ruin this for us.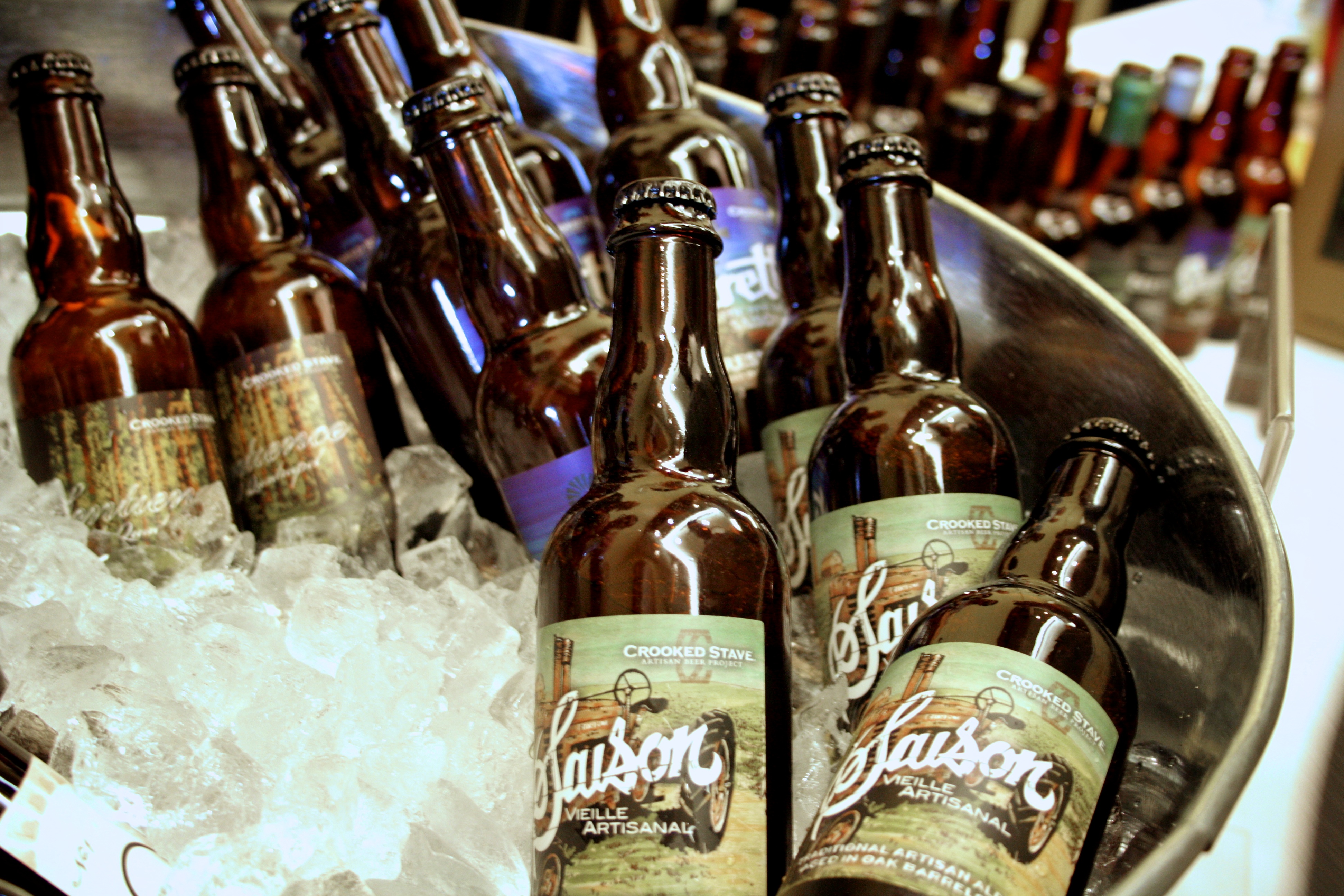 Sure GABF is phenomenal. With over 500 breweries in attendance and 2000 plus beers on tap, it'd be easy to fill a 5 barrel with your own beer drool. The Great American Beer Festival offers locals a chance to sample breweries from across the country that they otherwise wouldn't be able to try due to distribution limitations. For many breweries, it's their only opportunity to reach a national market and showcase their bread and butter. That typically lends to a lineup of flagship beers with an occasional rarity sprinkled in here and there. The Vail Big Beers Belgians and Barleywines Festival is a little bit different.
This is the festival for those who truly appreciate craft beer. Last weekend the Vail Cascade Resort and Spa showcased a veritable who's who of the brewing industry. Celebrities such as Adam Avery, founder of Avery Brewing Company and Sam Calagione , and founder of Dogfish Head Craft Brewed Ales were on hand leading seminars and actually pouring their top flight lineup of beers for an educated crowd of attendees. While, Garret Oliver, the brewmaster of Brooklyn Brewer, led the charge to have brewers and founders return to man their stations at GABF this year, many bigger to mid-sized breweries had begun waning on sending their employees to such big festivals.  But at BBBB it's basically expected for breweries man their own booth. So on this Saturday we were able to chat with Tim from Strange, Xandy from Elevation, Danny and Betty from Caution, David from Epic and Nathaniel from Big Choice. But I mean who really wants to hobnob with the people who brews your beers?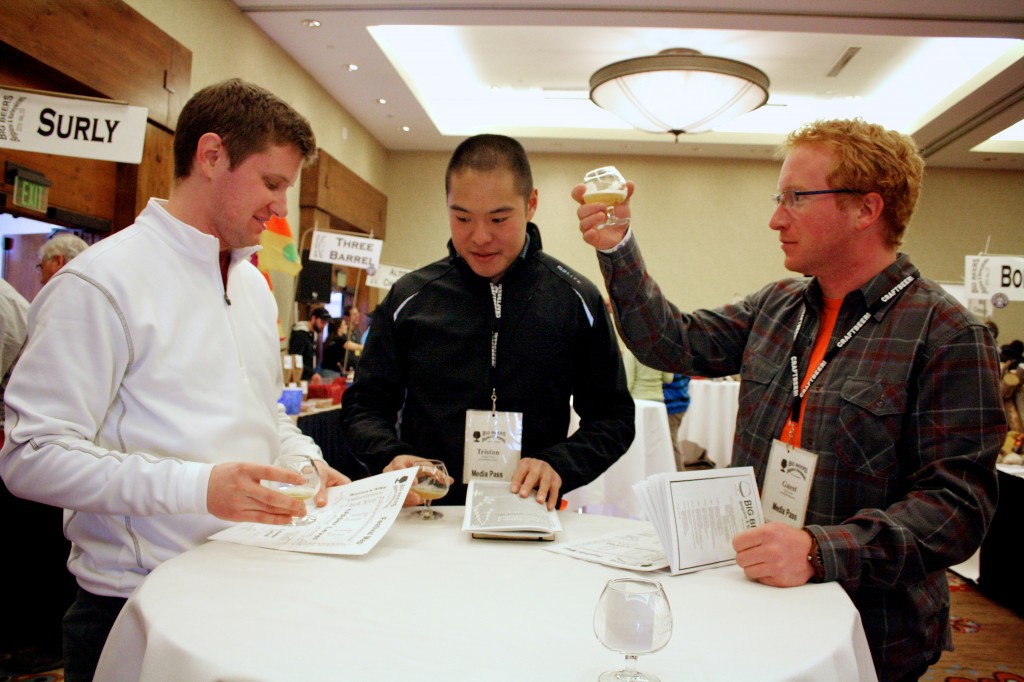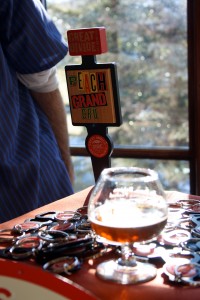 But what really stands out about 4B's was the dream team-esque lineup of beers that the breweries were willing to bring. In what seemed like an insiders game of show and tell, Avery brought the likes of Mephistopheles, Uncle Jacob, Rumpkin, Odio Equum, Beast, Samael, Hog Heaven, Salvation, Reverend, and the #3Dicts aka Three Dictators: Maharaja, Czar and the Kaiser, 11 of their best beers if anyone was counting. Firestone Walker boasted Sucuba (Abacus) their infamous English style barleywine, Parabola, a barrel aged Russian Imperial Stout which remains as one of the best beers I've ever had, and Lil Opal which was an oak-aged Saison which had a perfect sourness to it. Crooked Stave also brought an impressive lineup of their own. Goose Island brought firepower in their Bourbon County Brand Stout and Bourbon County Brand Coffee Stout. Great Divide unleashed their Peach Grand Cru which took a different Grand Cru base from what they released two years ago and fermented it with 200 lbs of peaches.  Lost Abbey brought Carnevale, Saint's Devotion, Cuvee de Tomme, Serpent's Stout, Gift of the Magi, Red Barn and Mayan Apocalypse Judgement Day. Odell's Lugene Chocolate Milk Stout was as great as Lauren Hoff had billed. Renegade had Black Gold. River North had Whiskey Barrel Aged J. Marie Saison and Whiskey Barrel Aged Avarice. Rockyard opened one bomber of Buddha Nuvo every hour and it was absolutely mind blowing! Their Belgian Saison incorporated Buddha's hand fruit zest, pumpkin, green peppercorn, allspice, 5 Saison yeast blend, brett blend lactobaccillus, and was aged in Rombauer Chardonnay Barrels. Sierra Nevada brought Narwal, Strange had Dr. Strangelove, and Surly Brewing company was present with Furious, Abrasive, Coffee Bender, Hell Lager, Cynic, and Syx.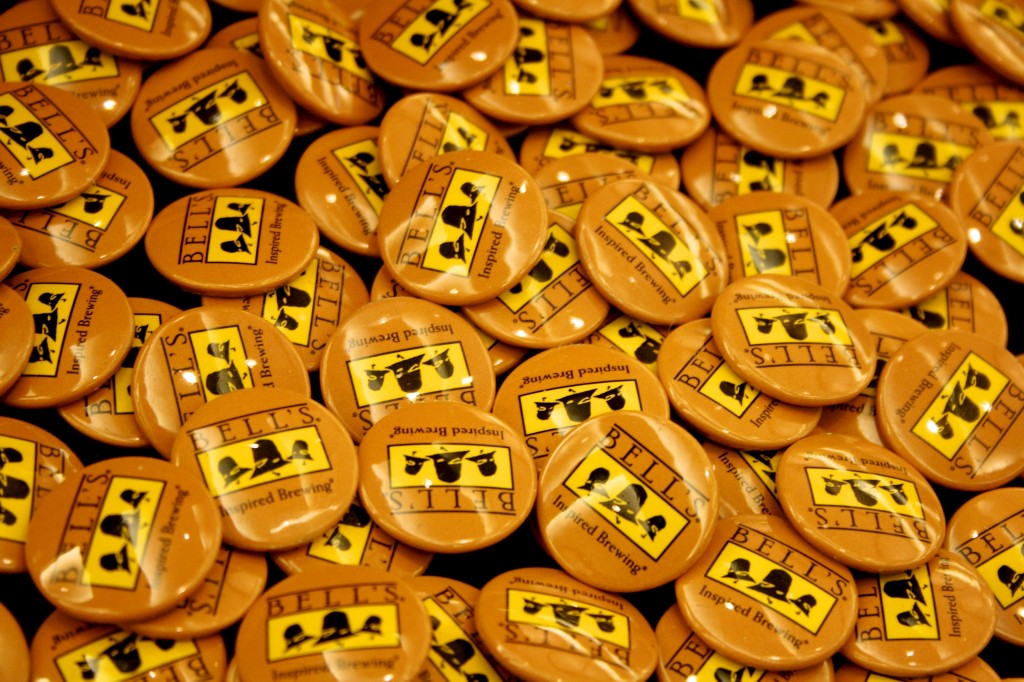 But amidst all that star power the biggest cheer of the afternoon erupted when Bells Brewery's bounty was finally found about 2 hours into the event. We all figured someone tried to steal the haul when it was delivered to the hotel but ended up meeting their conscience.
But aside from the big names, it was the smaller guys really impressed as well. Elevation down in Poncha Springs had their Oil Man Bourbon Barrel-aged Imperial Stout and their Senorita Horchata Imperial Porter.  Both were able to follow up the brilliance of Signal de Botrange and Apis IV. The locally based Crazy Mountain Brewery just up the road in Edwards, CO impressed with both their Lawyers Guns and Money and their Old Soul Belgian Strong Ale. Another big surprise came from Dallas, TX where Lakewood Brewing, tucked away in the far back corner of the room quietly shared their less quiet Bourbon Barrel aged Imperial Milk Stout. It. was. awesome. And Fate Brewing Company made their debut with their Eisbock and Wee Heavy, both of which were absolutely amazing.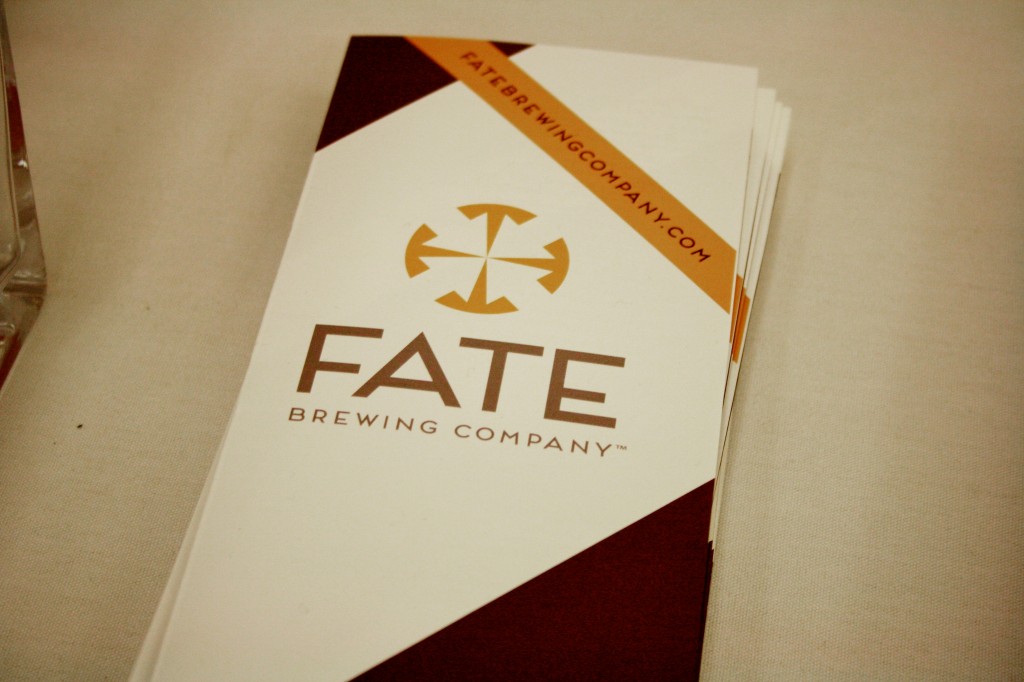 But seriously the lineup really wasn't that impressive, in fact it was quite forgettable.
If you ever find yourself ready to graduate to the truly obsessive level of beer tasting, this is certainly the event to be in the know about. While we didnt have an opportunity to take part in the homebrewing competition the day before or the multitude of amazing sessions that accompanied the weekend, this is truly the complete package when it comes to craft beer obsessed, industry forward, rare beer displaying festivals for the uber beer geeks. And on a day when Colorado's beloved Broncos would find no joy in Mudville, at least we were consoled with new beer friends, sweet new finds, and one of the most ridiculous lineups in the history of beer festivals.