One Comment
Surreal Brewing's Non-Alcoholic Juicy Mavs Hazy IPA is No Fantasy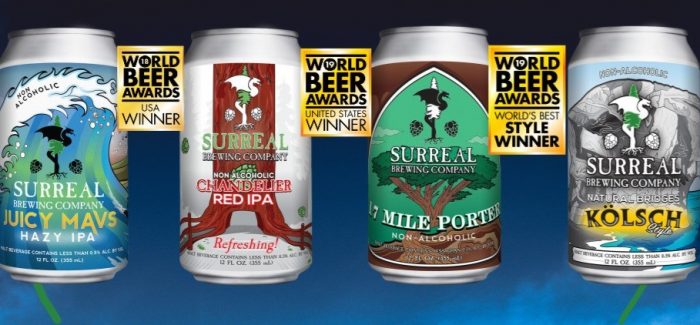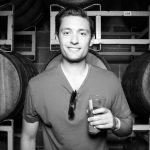 The pandemic has had a drastic impact on the drinking habits of many Americans, myself included. While I still indulge on the weekends, I've also developed a new craving for lighter, better-for-you options that can be consumed guilt-free throughout the week. Spiked kombucha from the likes of Luna Bay Booch and Jiant Kombucha are frequently found in my fridge, along with some new non-alcoholic offerings. While California's Athletic Brewing might draw the most headlines for their non-alcoholic (NA) beer lineup, Californian counterpart Surreal Brewing has generated plaudits of its own thanks to the likes of Juicy Mavs NA Hazy IPA. 
Founded in Campbell, CA by the husband and wife duo of Tammer Zein-El-Abedein and Donna Hockey, Surreal Brewing's goal is to add some well-crafted variety to the NA beer market. While the majority of NA beer sales come from the European and Middle East market, American consumption trends have started to tilt towards the near-zero ABV offerings as well. Per IRI data from Forbes, off-premise sales of NA beer grew by 23% in 2019 and are up again in 2020. The clear sales trend shows that Americans are looking to savor the flavor qualities of a beer without alcohol or empty calories. That said, perhaps the big barrier in previous years has been the taste, which was the problem breweries like Surreal are attempting to solve. 
https://www.instagram.com/p/CB3xH-ejcBq/
Surreal spent more than nine months developing and implementing its brewing process which includes the addition of specific proprietary steps to reduce the alcohol present while not damaging the flavor or body of the beer in the process. The body and flavor profiles of a well-hopped IPA or crisp Lager are hard to mirror when creating a NA, low-cal version due to the typical need for sugar, which is one of the prime factors in giving beer all of its alcoholic goodness. To supplement this, Surreal turned to the ever-versatile yeast, which creates a well-fermented NA offering without the residual sugar. The result is a small stable of beers that have resonated well with beer judges and drinkers alike. In 2019, Surreal won gold at the World Beer Awards International for Best Low-Alcohol Pale Beer, U.S. Best Low Alcohol Pale Beer and Best NA Dark Beer.
Surreal was nice enough to send me samples of their full lineup, which includes the aforementioned Juicy Mavs Hazy as well as interesting creations like the Pastry Porter, Chandelier Red IPA and Natural Bridges Kolsch. I've had NA beers before and the one biggest thing you typically miss is the body of a typical alcoholic beer, which gives it fullness while also filling out the flavor profiles of the beer. 
https://www.instagram.com/p/CAxqtNkjEHv/
The one beer that bucked this trend and stood out from the lineup was Juicy Mavs, particularly due to how aggressively it is hopped, which allowed it to deliver on big lemon and citrus notes both on the nose and tastebuds. Juicy Mavs is also unfiltered, giving it the customary murky bright orange-yellow translucence of a hazy that also helps bolster the body and mouthfeel of the beer. The dankness of the hops linger throughout the full glass and leave a nice bit of hop bite after each sip.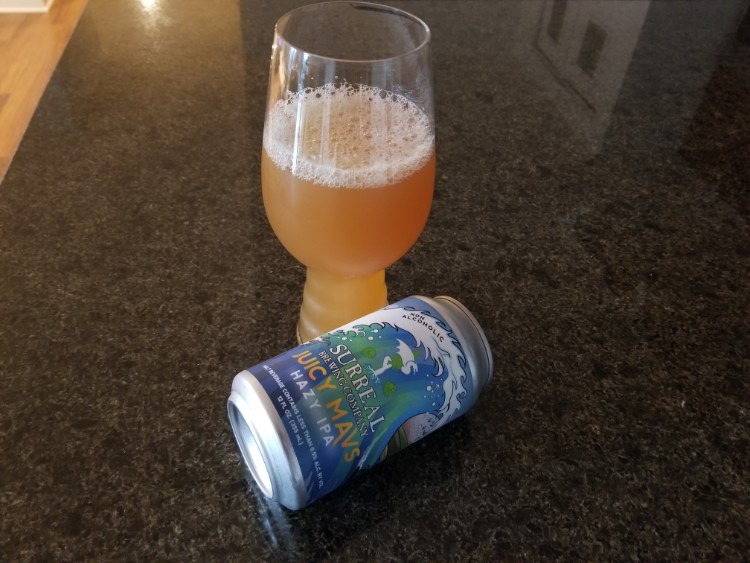 With no alcohol, 25 calories and 4.9g carbs, Juicy Mavs is a worthwhile alternative for any hop-head looking to scratch their hazy IPA itch without filling up on calories. Make no mistake: It's still an NA beer that can't substitute the full-bodied decadence of a fresh hazy on tap, but it fills the niche and fills it well. Juicy Mavs, along with Natural Bridges Kolsch Style and Chandelier Red IPA are available nationwide at www.totalwine.com, at www.BevMo.com (in California), online at www.surrealbrewing.com and many other retailers across the nation. Surreal also recently announced its new West Coast-inspired Creatives IPA, which uses Norwegian Kriek yeast. Like the beers above, Creatives IPA is available online at their website. If you're looking to get into the NA beer trend or looking to try out a new NA brewer, Surreal Brewing is definitely a worthwhile consideration. Cheers! 
Feature image courtesy of Surreal Brewing
---