No Comments
2 Row Brewing | Tastes Like Citrus IPA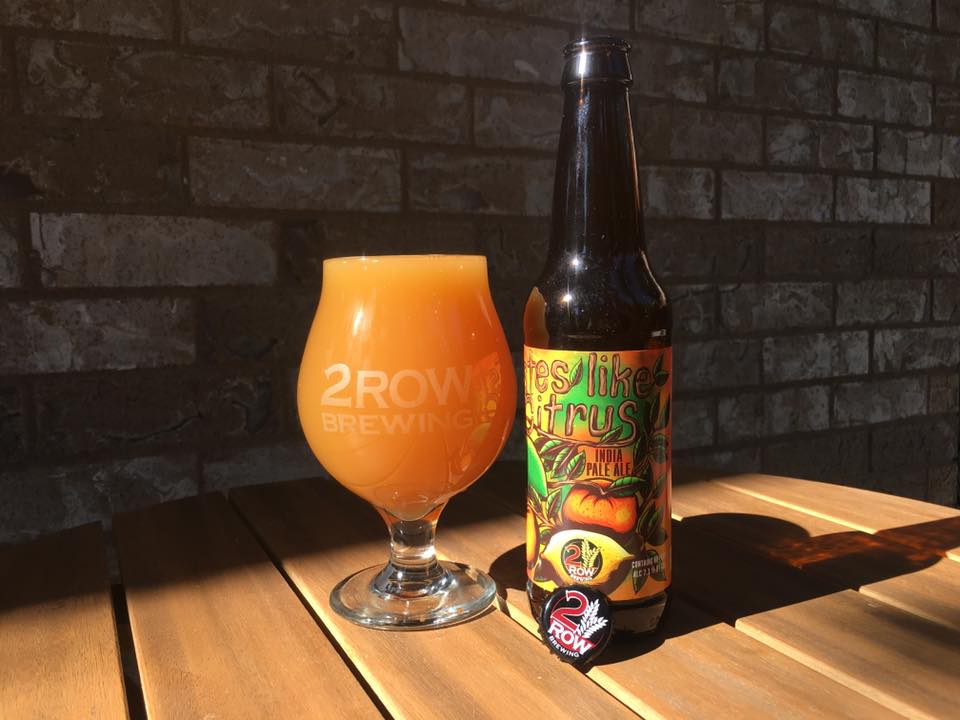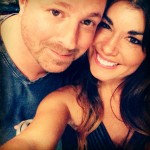 ABV: 7.1%
In the land where lower alcohol brews rule the draft lines, many excellent strong beverages are continuously being produced by our local breweries. According to a few hundred like-minded local beer geeks, 2 Row Brewing's Tastes Like Citrus IPA is Utah's current number one high point ABV beer. Not only does 2 Row's mastermind Brian Coleman craft great IPA, he seemly introduced our first native born hazy IPA. Coleman is no stranger to the IPA game. He has been brewing some of the state's best hoppy beers since opening his brewery less than two years ago. His foray into the haze craze naturally seemed only a 'when' and definitively not an 'if'.
Tastes Like Citrus recently won Utah Beer Blog's bracket style challenge where several local brews were pitted against each other in a March Madness style tournament to the death. Citrus beat out many of the state's most coveted beers on its path to winning the Utah beer challenge. Tastes Like Citrus also received a proper label showing 2 Row's intention to keep this beer in its regular rotation. Each new batch generally sells out, leaving eager beer seekers leaning to social media sites awaiting for the freshness to hit the coolers.
We enjoyed this from a 12 oz bottle straight from the brewery. In order to get a sense of this beer's glorious nature, we suggest pouring it into a wide mouth tulip. Cascading into the glass, it has a velvety pour and is clear to see this beer is unlike anything Utah has currently experienced up to this point. Citrus pours a golden haziness hue that brilliantly accentuates by placing the glass in the bright sunshine. A thin layer of foam quickly fades into the murky beverage. The aroma of this beer immediately greets the schnozzle with layers of tropical fruit and slight hints of fresh cut grass. And the sensory experience doesn't end there. Place this beer on the tongue and a quick realization presents what this hip new craze is all about. You get all of the hoppy goodness with minimal bitter aftertaste. This one is very easy to drink. It feels like it is best as a treat when you deserve something special.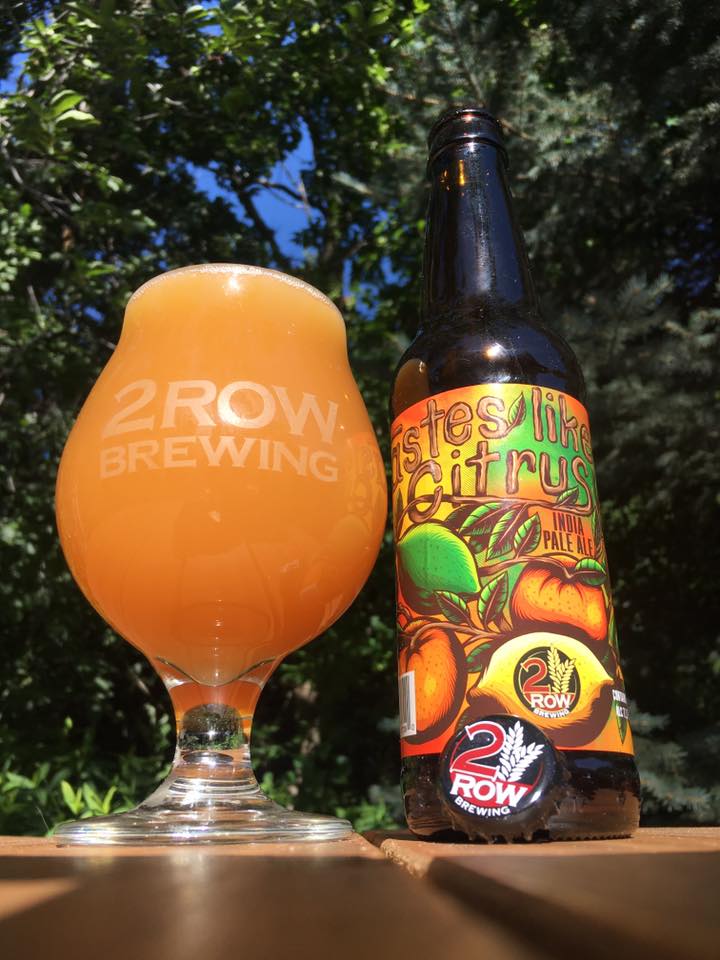 Utah may be a little late to the party, but thanks to 2 Row Brewing – as well as several other risk takers in the state – when we arrive, it's fashionable.
Cheers!
Chris & Sylvia are a #craftbeercouple who love everything beer! Check them out on Instagram @chrishollands & @sylily
---