No Comments
Ultimate 6er | Bon Appetit Chefs Paired with Beers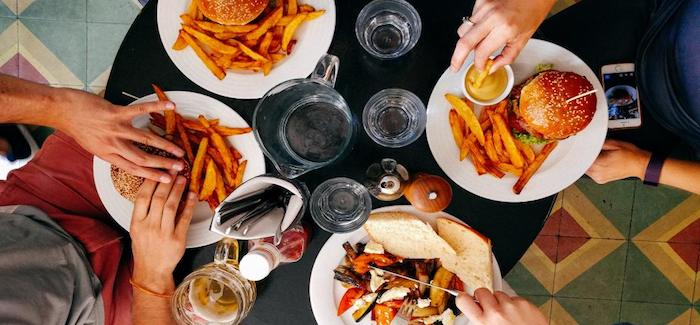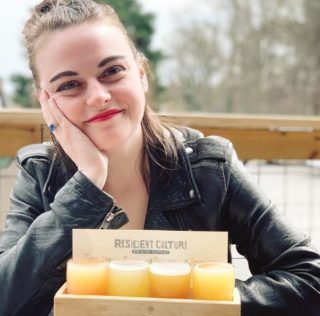 There is one universal truth in this world: the Bon Appetit YouTube channel is perfect. From Claire Saffitz attempting to recreate your favorite snack foods to Brad Leone's chaotic fermentation process, the chefs at Bon Appetit have become minor celebrities. What better way to honor the hours spent in quarantine binging their videos than to pair each chef with a beer? So, next time you press play on Chris Morocco recreating Guy Fieri's trash can nachos, make sure you have the perfect beer in hand.
Claire Saffitz
View this post on Instagram
Stats: 6.5% ABV, will help with Day Three stress
A part of the larger Cakes Series from Maplewood, Crumble Cakes is a bakers' dream, making it the perfect fit for Claire Saffitz. Brewed with apples, cinnamon, vanilla, and lactose, you can tell that the amount of thought that went into this beer is equivalent to how much time Saffitz spends perfecting various candies and snack foods we grew up with on Gourmet Makes (in other words… a lot of time). Deliciously rich but somehow not overly sweet, this Golden Ale fits perfectly with the woman with a cookbook called Dessert Person.
Note: This beer may not be available currently.
Brad Leone
View this post on Instagram
Stats: 7.4% ABV, definitely not wourder
With an entire series about fermentation, the list of beers to choose from for Brad Leone was long. Fortunately, the Cosmosus Flux from Marz Community Brewing Co. out of Chicago made it easy. After adding pineapple puree to Mixed Culture Golden Wild Ale casks to ferment, this Wild Ale is conditioned for many months in the casks, resulting in a juicy and tropical delight.
Sohla El-Waylly
View this post on Instagram
Stats: 6.5% ABV, not for the enjoyment of Vito or Clementine
Much like the flagship beer for Off Color Brewing, Apex Predator, Sohla El-Waylly can do no wrong. El-Waylly is versatile, calm in the face of chaos, and can always be counted on to temper chocolate for those that need it most. Apex Predator, while unable to temper chocolate, is a Farmhouse Ale that everyone can enjoy, and is even a calm beer to brew. Brewed with a free rise fermentation technique, Apex Predator has a hazy golden body and is essential for any Chicagoan.
Chris Morocco
View this post on Instagram
Stats: 5% ABV, two bananas not included
As the kitchen dad, Chris Morocco had to be paired with a great version of a classic beer style, a Kölsch. Krankshaft from Metropolitan Brewing is easy-drinking and never disappoints in taste, perfect for the super taster himself. It has a clean, crisp finish, with a balanced malt character, with the right amount of hop spice and fruit flavor.
Molly Baz
View this post on Instagram
Stats: 4.7% ABV, no dogs were harmed in the making of this brew
This one is a no brainer. Molly Baz, known for disliking chocolate and her dog Tuna, would buy this beer simply for the name. Fortunately, it's also a delicious beer out of Half Acre Brewing. A Session IPA with watermelon, peach, and guava, Tuna has a denser body in order to balance out the sweetness of the fruits. Clocking in at 4.7%, it's a great day drinking beer for your backyard social distancing hangs!
Note: This beer may not be available currently.
Alex Delaney
View this post on Instagram
Stats: 7.5% ABV, top choice after trying everything on the menu
As the Drinks Editor for Bon Appetit, pairing Alex Delaney with a beer was somewhat overwhelming since so many beers would have fit the bill. Halogen Farm from Hop Butcher For The World is a New England Double IPA brewed with Vic Secret and Simcoe hops and is a respectable 7.5% ABV. Much like Delaney's series where he tries a bite of every single thing on one menu, Halogen Farm offers a little bit of everything: tropical flavors, berry, pine, a nice mouthfeel, and awesome can artwork.
Considering how many of us are pairing our quarantine with these chefs, it seems only fitting to pair them all with a delicious craft beer. If you haven't seen these videos yet and these pairings made little sense to you, now you've got hours upon hours of content to watch to fill the time!
---