No Comments
Ultimate 6er | Make Your Own Pizza Paired with Beer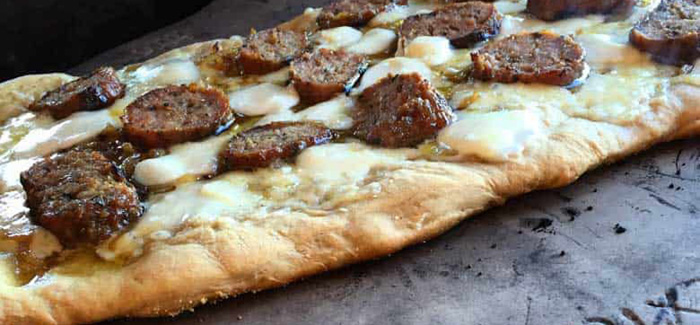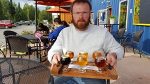 For those of us still living in many major U.S. cities, we're still in a state of near-complete lockdown. While we can finally start breathing a cautious sigh of relief here in Chicago soon, the experience of dining out, eating pizza and drinking a cold one at one of Chicago's famous pizza joints may never look the same. However, a similar, all-day experience can still be had in the comfort and safety of your own home in the form of pizza making.
If you've discovered your love of cooking food from scratch during this quarantine, there is no better experience then making your own pizza from scratch with your own blood, sweat and tears (just make sure none of that ends up in the final product). The experience is fun, rewarding and makes that extra slice of pizza every bit earned. With the warm months now upon us, it's a great opportunity to grill it for an extra crispy crust. Just make sure to pair it with your favorite local beer every step of the way.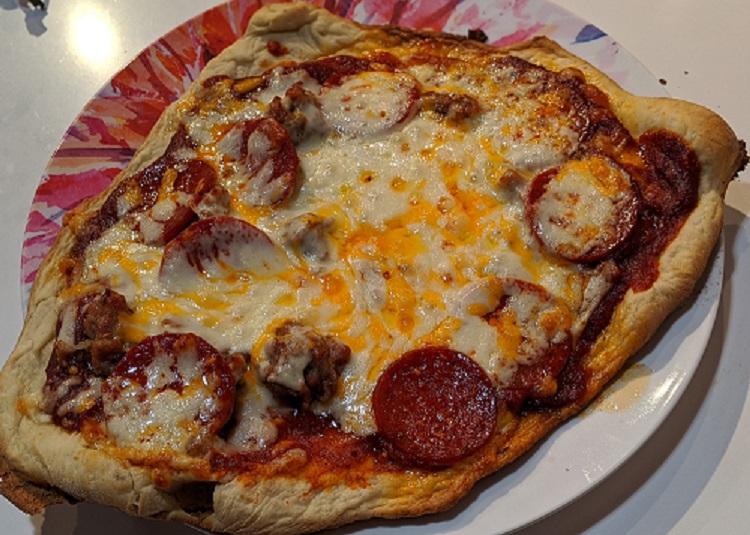 ---
The Crust
For most homemade pizza nerds, the crust is the most sacred part of the pizza-making experience. Pizza crust even has a Facebook group dedicated to helping those develop the perfect, crunchy on the outside, chewy on the inside pizza crust. Yes, it is invite-only and requires you to write an essay before being accepted into it. No, I am not joking. A good crust will make or break your pizza, so it needs to be done right. What better way to improve your artisan pizza then replacing the water with your favorite beer? A good beer crust is easy to make. Simply combine bread flour, yeast, sugar, salt, olive oil and your favorite Ale. Make sure you save the leftover beer for drinking during the crust creation process. Here is an easy recipe to get you started from King Arthur Flour. Quick Beer-Crust Pizza
Chicago's Illuminated Beer Works has some incredible beers. While they are known mainly for their Hazy IPA's, they do make one hell of a premium light Lager. Trust is easy-drinking, refreshing and has the malty breadiness that will pair perfectly with your pizza crust. Put half in the dough. Drink the rest. We are just getting started.
https://www.instagram.com/p/B_iEpCGlbve/
---
The Sauce
If you're looking for an easy red sauce, simply combine equal parts tomato sauce and tomato paste together and stir. If you can get your hand on Dovetail Raunchbier, it's reddish overtones and smoked malt flavor makes for the perfect beer to add a splash into your sauce while, of course, drinking the rest. To spice up your sauce, chop up some fresh garlic and add sugar, oregano, red pepper, to taste. Let it simmer on the stove for a good 20 to 30 minutes to blend everything together and you've got yourself for a rich, flavorful, boozy pizza sauce.
Pro-tip: If you like beer too much to add to the sauce, replace beer with bourbon.
https://www.instagram.com/p/B6WpamLFV6a/
---
The Cheese
There really aren't any bad combinations of cheese that can go on a pizza, but go the extra mile, buy a block and grate your cheese. It makes a world of difference. The freshly grated cheese adds an extra level of creaminess and melts much better than pre-shredded. The perfect blend of pizza cheese is different for everyone, but I prefer grating a block of whole milk mozzarella and combining it with half a block of sharp cheddar and grated parmesan. The cheese grating process can be a bit labor-intensive, so a good, hearty beer will pair well with this process to make up for those extra calories you'll burn as you rake the cheese across the grater. Pipeworks makes a great, classic Rye Lager that would pair well with the cheese sampling your sure to do during the cheese grating process. Its prominent flavors of baked bread, spicy black pepper and a long sweet finish will surely be satisfying as you reach the midway point.
https://www.instagram.com/p/B86ho3pJRbA/
---
The Meat
Personally, I don't bother with vegetables on pizza. If you're a meat-lover, a plentiful and generous heap of Italian sausage simmered in your favorite IPA adds a nice snap of spice and herb to the finished product. A crisp, dry and floral IPA work best for cooking your meat, and Chicago's LaGrow Organic Beer makes a great, all-purpose, every day IPA perfect for cooking and drinking on pizza day.
LaGrow makes fantastic beer all around, but their organic IPA stands out as the perfect accompaniment to the meat cooking portion of the meal preparation. Their IPA is English-style, so expect a dry, floral nose and a dry, malty backbone that will not overpower the seasoning blend in your sausage. Use about half a cup to cook your sausage in. Drink the rest.
https://www.instagram.com/p/BgEWKvhn-7S/
---
The Salad
A simple arugula salad is a nice, light, appetizer to enjoy before the main course. Let's face it, you need to save room. Arugula, lemon juice (with a splash of your favorite Hazy IPA) and Parmesan go nicely with fresh greens and it is simple and easy to prepare.
Personally, I am on board the haze craze train, and Energy City Brewing arguably makes some of the best in the Midwest. Their "sorbet series" of Fruited Milkshake IPA's are constant sell-outs during their weekly curbside pickup events, and they are consistently strong contenders in a crowded market. Their recent release, the Orange Sorbet IPA, goes great with a light, pre-pizza salad. Mixing a small amount with your lemon juice as dressing adds a nice, subtle, fruit kick to make a simple appetizer a bit more interesting.
https://www.instagram.com/p/B_n4SyVJxZ7/
---
The Pizza
Now that we have arrived at the beast part of this whole experience, what better way to enjoy your hard-earned, completely from scratch, beer-infused homemade pizza than with a classic, American Lager to perfectly compliment your first slice. Pollyanna Brewing Lite Thinking American Lager is the perfect beer to go with that slice. It's crisp, easy-drinking and finishes dry. It completely satisfies as a thirst quencher without overwhelming your taste buds.
https://www.instagram.com/p/B9zQu7IJBWg/
Feature image photo credit: girlscangrill.com
---