4 Comments
Colorado Breweries Prepare to Re-Open; Must Adhere to State Guidelines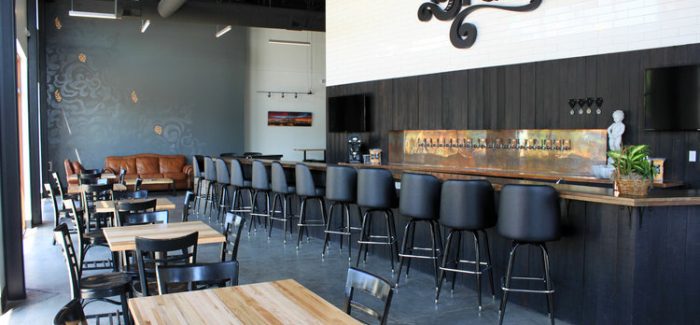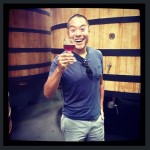 This article has been updated to note that Governor Jared Polis' updated easing of restrictions directly applies for restaurants but also addresses brewery re-opening provisions.
Since mid-March, breweries, and businesses across the state have been forced to alter their business models, shifting to delivery and to-go orders only, in order to remain operational during the COVID-19 pandemic. While breweries in individual counties like Douglas and Mesa have already been green-lit to re-open, on Monday, Governor Jared Polis eased restrictions across the state.
Under Governor Polis' updated orders, which more directly addresses restaurant re-openings but also includes provisions for breweries, breweries would be allowed to re-open as early as today, but would need to adhere to the following guidelines:
Brewery Guidelines
Food must be provided by a licensed retail food establishment – Breweries are allowed to partner with neighboring restaurants to provide food, or partner with food trucks, however breweries are not covered simply by providing light snacks, microwaving food on-site to serve, or allowing patrons to bring in takeout or food delivery.
Indoor dine-in service can be held at 50% of the posted occupancy code
limit and a maximum of 50 patrons.
All employees must wear face coverings.
Establishments should ensure maximum ventilation by opening windows and minimizing air conditioning to the extent possible.
Establishments should deep clean and disinfect all shared surfaces between parties/at each turnover.
Establishments should encouraging reservations, and preferably requiring reservations, if
feasible
No communal seating.
No self-service stations or buffets.
No seat-yourself options to ensure that a table has been disinfected prior to a new patron.
Do not seat people in the bar if it is being used to prepare food or drink. If the bar area is not being used to prepare food or drink, parties could sit there under the same distancing requirements as a regular table.
Clearly mark floor and ground to delineate 6 -foot spacing for people in lines, and mark how foot traffic should move. Clearly mark closed tables not available for seating customers.
Post clear signs notifying patrons and employees of hygiene and sanitation expectations, including not entering if they or anyone in their household is experiencing any symptoms of illness.
Minimize objects touched by multiple patrons including:

Remove/close games and dance floors that require or encourage
standing around (darts/pool tables/shuffleboard, arcade games);
remove board games.
Discontinue use of tablecloths, or move to single-use, or remove
and replace laundered tablecloths between patrons.

 Disinfect any shared objects such as check presenters and POS machines
thoroughly between uses.
Increase cleaning and disinfection protocols and track with publicly posted
cleaning logs including:

Use disposable single-use menus, menu boards, or create online
menus for guests to review from their electronic devices.
Provide single-use or single-serving condiments.
Disinfect restrooms every hour.
Block off stalls and urinals with proper signage to support 6 feet
between patrons. This may require reduced bathroom capacity or
even only one person in a bathroom at a time

Provide hand sanitizer at check-in area and throughout the venue.
Patron Guidelines
Patrons in different parties must be 6 feet apart. The spacing of tables should be 6 feet or
more to ensure proper physical distancing between diners from different parties.
Parties must stay seated together and will not be allowed to mingle with other parties.
Parties (groups arriving together) are limited to 8 or fewer people.
Waiting parties must not congregate in entrance areas and should wait in their cars or off-premises until seating is available.
In light of the eased restrictions, several Colorado breweries have announced re-opening plans for today including Black Shirt Brewing, WestFax Brewing, Oasis Brewing, Goldspot Brewing, Woods Boss Brewing, Left Hand Brewing, Bruz Beers, Ratio Beerworks, and more, but the decision to re-open does not come lightly.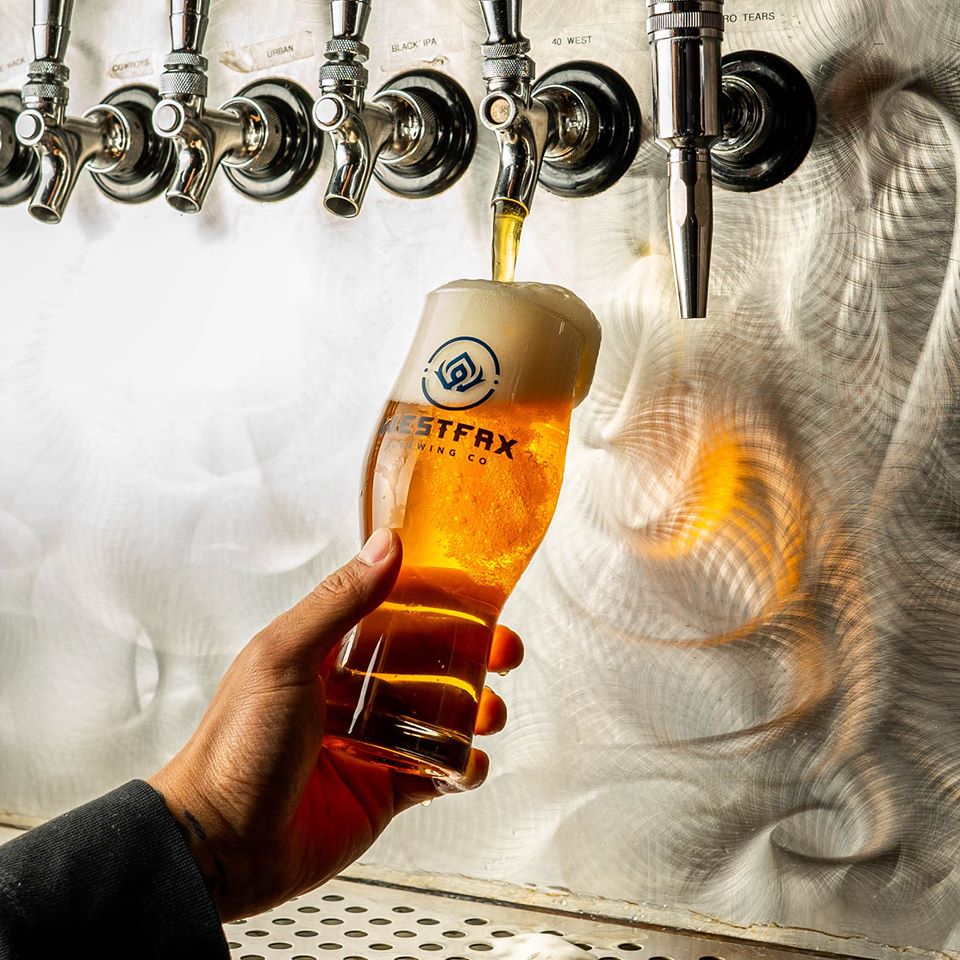 Anthony Martuscello, founder of WestFax Brewing in Lakewood, noted the importance of considering the well-being of their patrons but also weighed the need to support his staff after looking to Mesa County's re-opening as a case study.
"First, we had to consider the health and safety of our staff and customers and make sure we felt we could provide a safe and comfortable atmosphere. We reviewed the state guidelines and felt we could comply," said Martuscello. "From a financial perspective, selling pints over the bar has the best margin and we've definitely been missing that. Lastly, I heard some data from breweries in Mesa County that experienced a 50% drop in to-go sales when restaurants and brewpubs were allowed to open last week and we don't want to see that happen."
Ryan Evans, co-founder of Denver's Bruz Beers noted that he and his team had already begun planning for the opportunity to re-open, but went the extra step to visit a handful of Douglas County breweries this past weekend to see how they were adjusting to new health and safety measures.
"We had a lot of measures and processes in place so that we would be ready for when they gave us the green light," said Evans. 
While Bruz Beers' original location in Denver's Midtown neighborhood can typically accommodate up to 145 visitors, Evans noted that their team has adjusted seating to distance tables to ensure maximum comfort and safety for their patrons.
"We are putting 8 feet between tables to go the extra mile. The last thing we want to do is be part of the spread, instead, we want to be part of the solution," said Evans.
Additional, Bruz which opened up a second location on the corner of York and Colfax right before the pandemic will keep occupancy down to 37 patrons at a time, or a third of their normal occupancy, and is currently looking into opportunities to lease neighboring space to allow for more seating in the interim.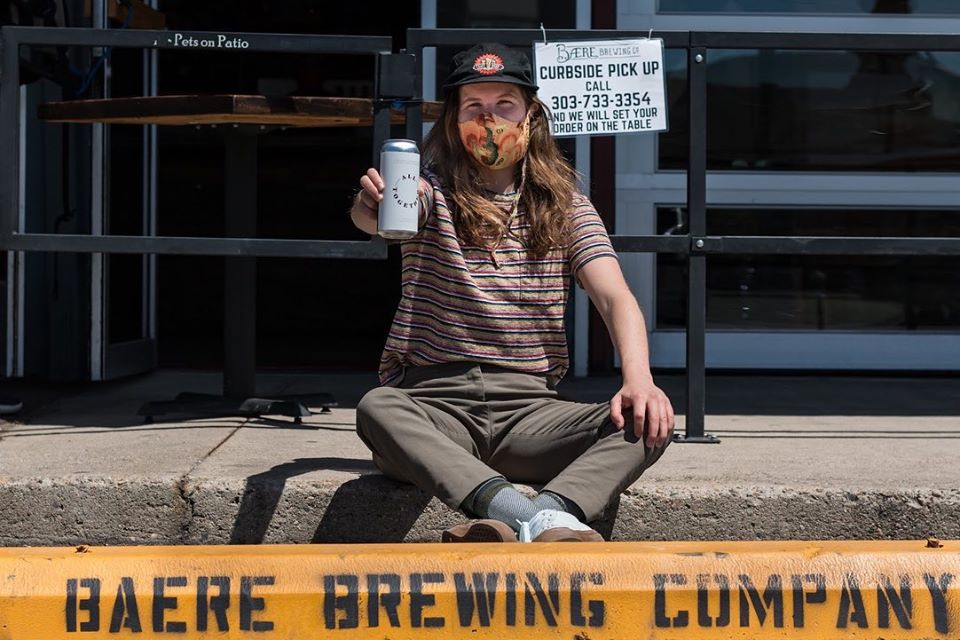 However, despite the Governor's re-opening allowances, others like Denver's Baere Brewing aren't as quick to return to on-site consumption.
"It's no secret that the last two+ months have been the fastest slowest months many of us have ever experienced," said Ryan Skeels, co-founder of Baere Brewing.
Skeels noted that the entire process of shifting to to-go sales, shifting to mobile canning, reconfiguring their taproom, applying for economic relief and so much more has been mentally, physically, and emotionally taxing on their team, and because of that they are wanting to ensure that they re-open with the right systems in place.
"Selling beer by the glass is what keeps all of us small to mid-size breweries afloat and we realize it's in the company's best interest to get there as fas as possible. We also realize that it's our responsibility not only to our team but to the community as a whole, to make sure our systems are as dialed in as possible," said Skeels. "We want all of us to know that we're doing all that we can to keep ourselves as safe as possible while providing the best experience we can for those who grace our taproom with their presence. We are going to take a week or two to listen and observe what's happening around the city in the taprooms and restaurants that are opening up now before we finalize our plan."