One Comment
Five Chicagoland Patios for Craft Beer We Can't Wait to Visit Again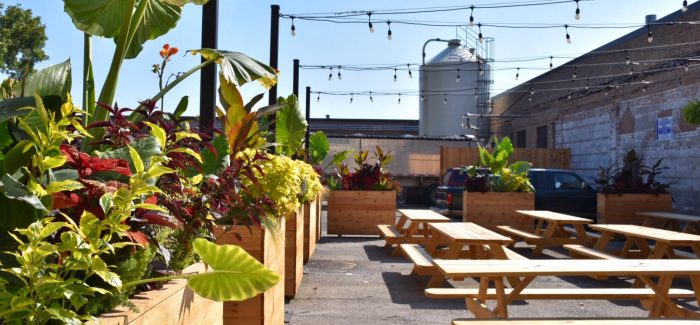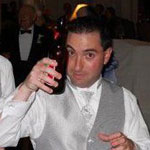 Chicagoans cherish their patios as much as their tavern-style pizza or beef sandwiches. While we're all staying inside to help flatten the curve and get through this pandemic as safely as possible, I couldn't help but make a list of the patios I want to visit as soon as it's safe to do so.
Chicago is home to great outdoor drinking spots and that includes several breweries and some great beer bars. Here are five places I can't wait to spend long summer evenings, drinking craft beer and enjoying the fresh air.
Half Acre Balmoral
https://www.instagram.com/p/By8F6V3gp_g/
Half Acre's outdoor patio at their Balmoral location isn't the easiest place to get to but once you're there you'll never want to leave. They've added additional seating, shade and bocce ball in the past year, making it an even better place to have a Bodem or Daisy Cutter. Once the Big Star kitchen opens up, I'll probably never leave.
There's an outdoor bar so you don't even have to go inside when you need another beer. Their original location on Lincoln Ave will always have that OG charm, but the outdoor space at Balmoral makes it my go-to brewery patio.
Off Color Brewing – Mousetrap
https://www.instagram.com/p/Bx8cZkvlu-Q/
Come for the beer, stay for the Ben Ustick dog selfies. The patio outside of Off Color's Mousetrap is large, dog-friendly and an easy way to kill hours during the summer. Off Color's beers tend to be lower in ABV which makes them perfect for summer drinking.
Mousetrap is BYOF so you can bring food over from Whole Foods (which is literally next door) or order from a variety of restaurants nearby. As I type this, I can't wait to bring my dog, post up at a picnic table and drink Wild and Sour beers all afternoon and into the night.
Open Outcry
https://www.instagram.com/p/B1AWPwDAqvm/
The Southside of Chicago is home to some great breweries and one of those is Open Outcry. Open Outcry has the best rooftop of any brewery I've ever been to — period. There are a ton of seating options, Adirondack chairs and tons of greenery to make you feel like you're not in the city.
You, of course, have a wide variety of beers including their Cream Ale which is great for warm summer days and goes well with any of the pizzas they offer. It's worth the short drive from the Northside to spend some time at Open Outcry but you can also check out a few other breweries not too far away from them like Horse Thief Hollow and Blue Island.
Park and Field
https://www.instagram.com/p/B9_-urEpJNi/
Logan Square's Park and Field isn't a brewery but they have quite the impressive beer list, good food and a massive outdoor patio. Filled with firepits, outdoor TVs, bocce ball and, of course, tables for seating, it's a great place to spend those warm summer nights.
It's dog-friendly as well but also family-friendly as they hold events geared towards kids and families throughout the year. Their list includes Chicago staples but also harder-to-find beers that you wouldn't find at your normal bar or restaurant.
Mikerphone Brewing
https://www.instagram.com/p/B11vM57gEFQ/
In the burbs and want to chill outside for a few beers? Mikerphone's patio is relatively new and right off their Blue Room addition. Already a hot spot before the patio addition, the increased seating at the brewery makes it an even more enticing spot to visit in the summer.
About a 25-35 minute drive from Downtown (though it could be more with traffic because…Chicago), it's worth heading out to Mikerphone to try their Hazy IPAs and Adjunct Stouts. But don't sleep on their other beers as well. Their Berlinerweisse, Blue Hast Mich, is my personal favorite from them and they've been putting out a few other Lagers recently which were a nice change of pace if you get all hazed out.
---