No Comments
Ultimate 6er | The Teenage Mutant Ninja Turtles Are Drinking Craft Beer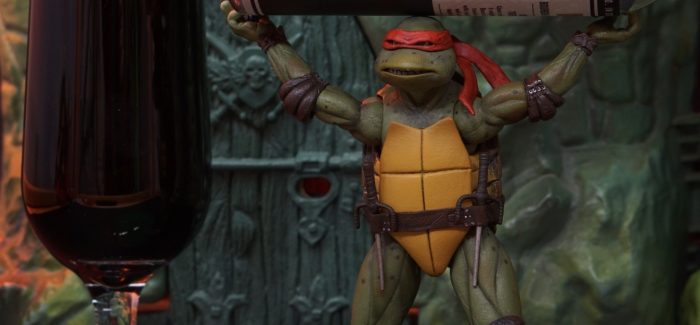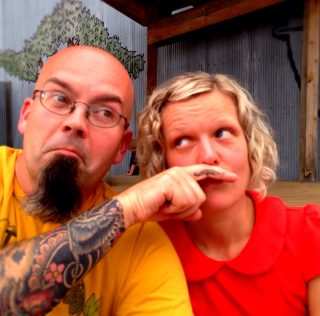 During this medical pandemic, let's have some childhood fun! Let's think back to when we were growing up, before the time of hand sanitizers and coughing into your elbow like Count Dracula. What better way is there to bring history into the present situation than to consider the Teenage Mutant Ninja Turtles, who were named for Renaissance artists who were around when the first quarantine originated? What might these fun-loving mutants of the sewer choose to drink, pouring one to enjoy with their pizza? Let's find out.
Leonardo is the oldest member and leader of the turtles. He is named after Leonardo Da Vinci who is revered for his technological ingenuity; this turtle carries a similarly disciplined and spiritual personality. Leonardo is the most connected to the teachings of Master Splinter, their adopted father and spiritual guide. If he were to choose a beer it would be bold and bursting with hop flavor. Double Cone, a West Coast-stlye DIPA from Alvarado Street Brewery in Salinas, CA is a solid choice given its strong nod to the traditional flavor. This 8.5% ABV beer has intense aromas of pineapple and orange that is dank and lush on the nose with delicious massive bitter and resinous hop flavors from the five pounds-per-barrel of Mosaic Citra and Nelson dry hop character.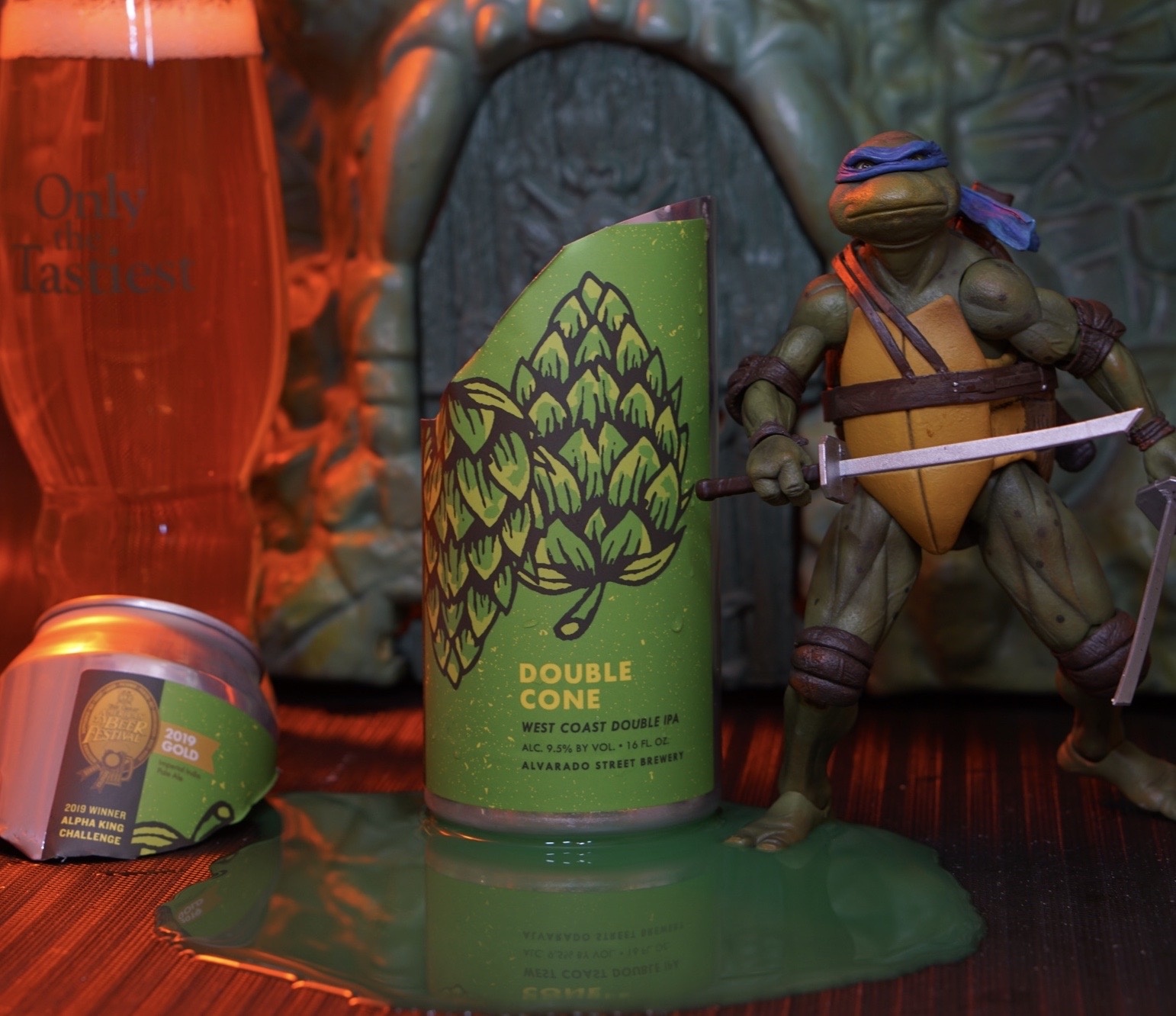 Donatello is the most intelligent of the turtles. He is named after the Italian sculptor Donato di Niccolò di Betto Bardi, the artist responsible for the sculptures that now describe the classical style of Renaissance sculpture today. This fun-loving Turtle often speaks in technobabble with a natural aptitude for technology and science. His heart is drawn to beverages that are complex due to their barrel-aged nature. Fruit Draft by HOMES Brewery in Ann Arbor, MI really gets him overwrought due to the skill needed to brew such a refined potion at 8.5% ABV. This mixed culture collaboration with Speciation Artistry Ales is fermented in puncheons, then aged in Rum Barrels and re-fermented with plums, boysenberries, lemongrass blueberries and apples—talk about complex!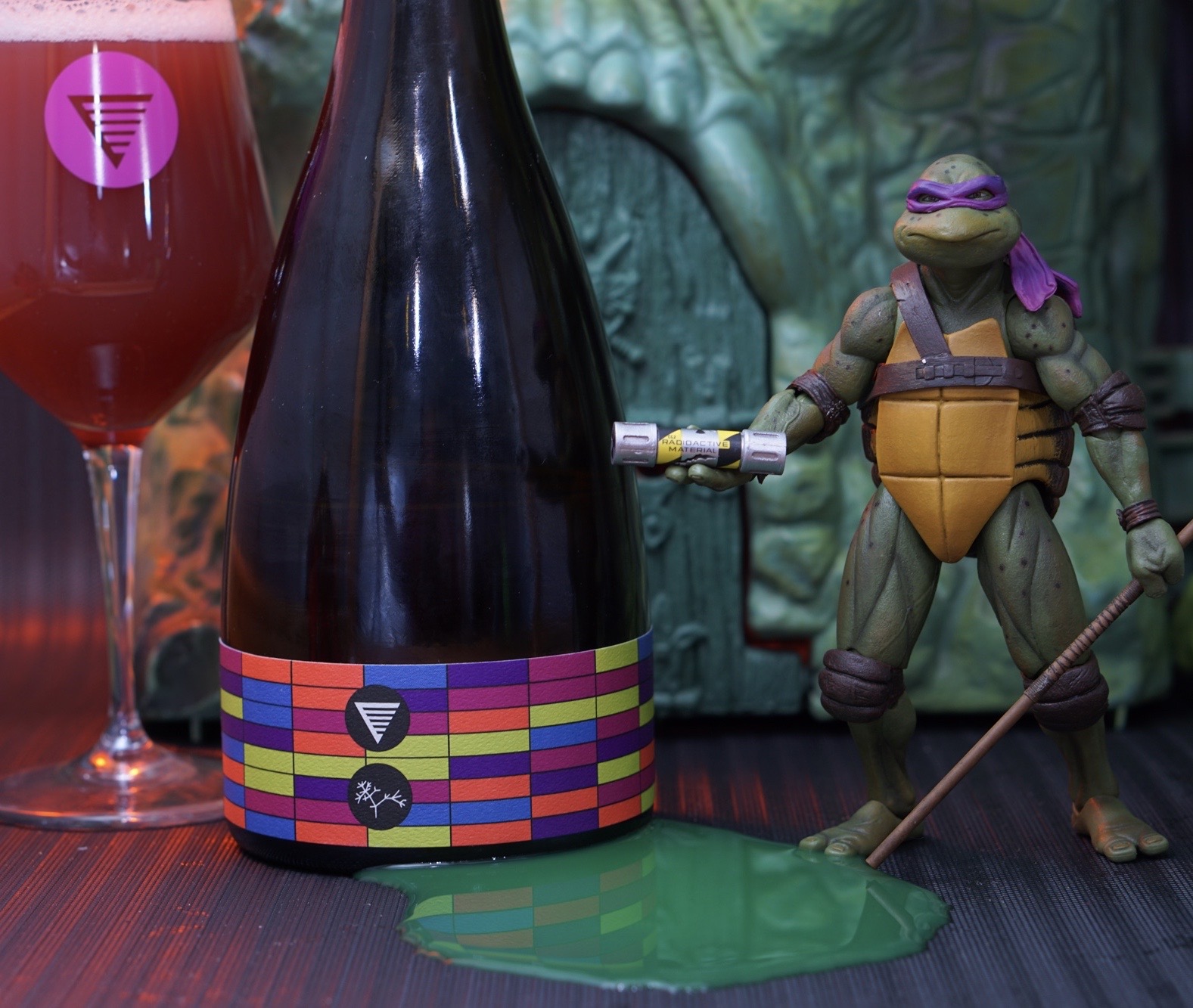 Michelangelo (AKA Mikey) is a fun-loving Turtle with a spirit that brightens the mood of his older brothers. Named after Michelangelo Buonarroti, an artist who inspired western art and instilled a sense of awe surrounding his pieces, Mikey also coins most of the crew's catchphrases such as "Cowabunga!" Because of his lighthearted nature, he chooses the Bass Cannon by Mikerphone Brewing in Chicago to pair with his pizza. This is a 5.25% ABV Weisse ale with loads of boysenberry, raspberry and blueberry. This magenta-colored treat tastes like a fruit smoothie with massive tart and fresh fruit flavors that are a perfect reward after a difficult day of fighting the Foot Clan. It's refreshing and easy to drink, just the way Mikey likes it.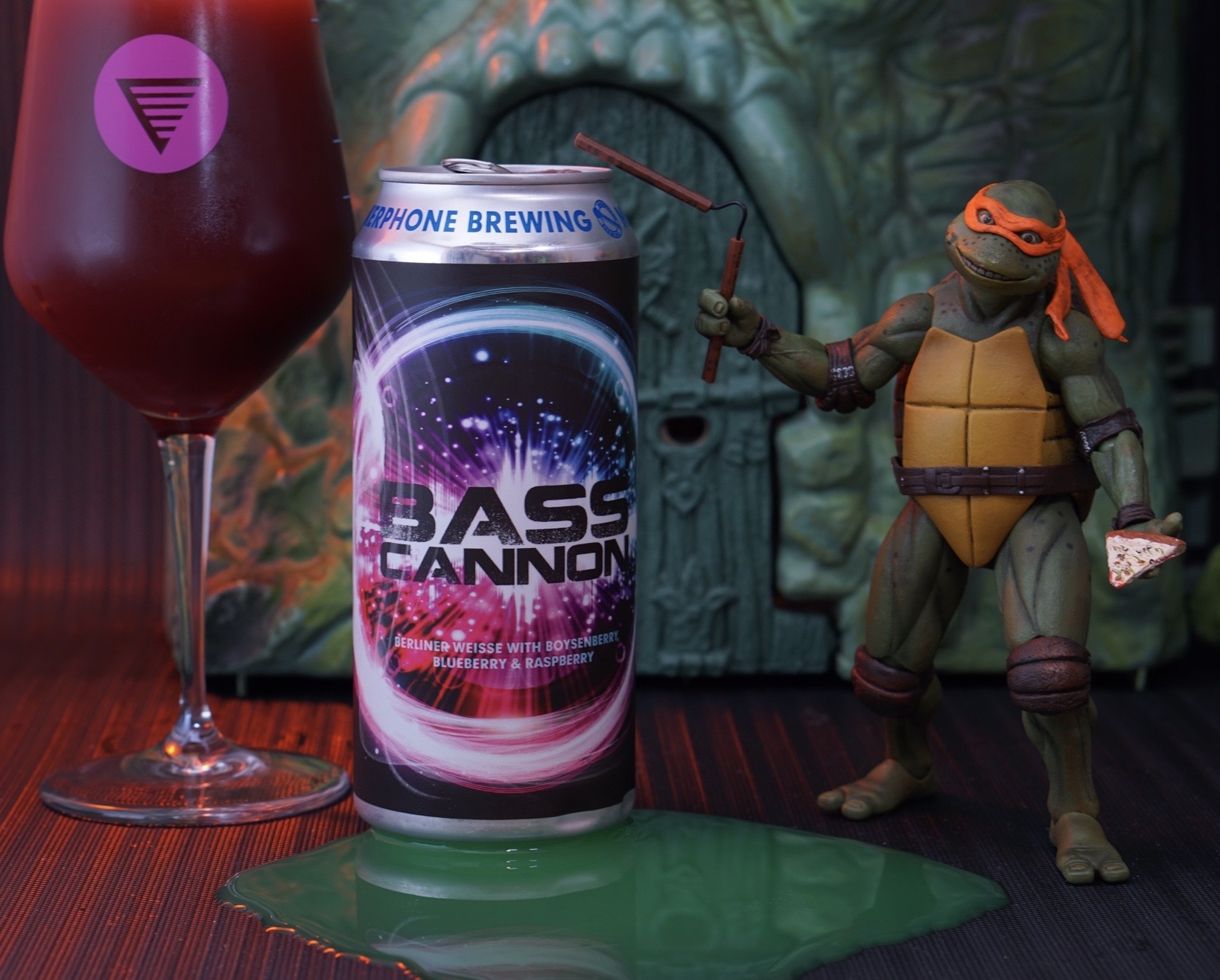 Raphael wears his passionate heart on his sleeve but when he gets angry, you probably don't want to be nearby. He is the TMNT bad boy with a personality that is fierce and sarcastic although always intensely loyal to his brothers and sensei. He was named for Raffaello Sanzio da Urbino, the short-lived and influential artist that provided work known for its clarity of form and ease of composition. Wearing red as his chosen color, he prefers a deep roasted flavor in his beer such as a bourbon barrel-aged Coffee Underverse from Cleveland, OH's Masthead Brewing Company to pair with his pizza. This 11% ABV Imperial Stout was aged in freshly emptied Woodford Bourbon barrels with coffee from Sixshooter Roasters and Tahitian vanilla beans.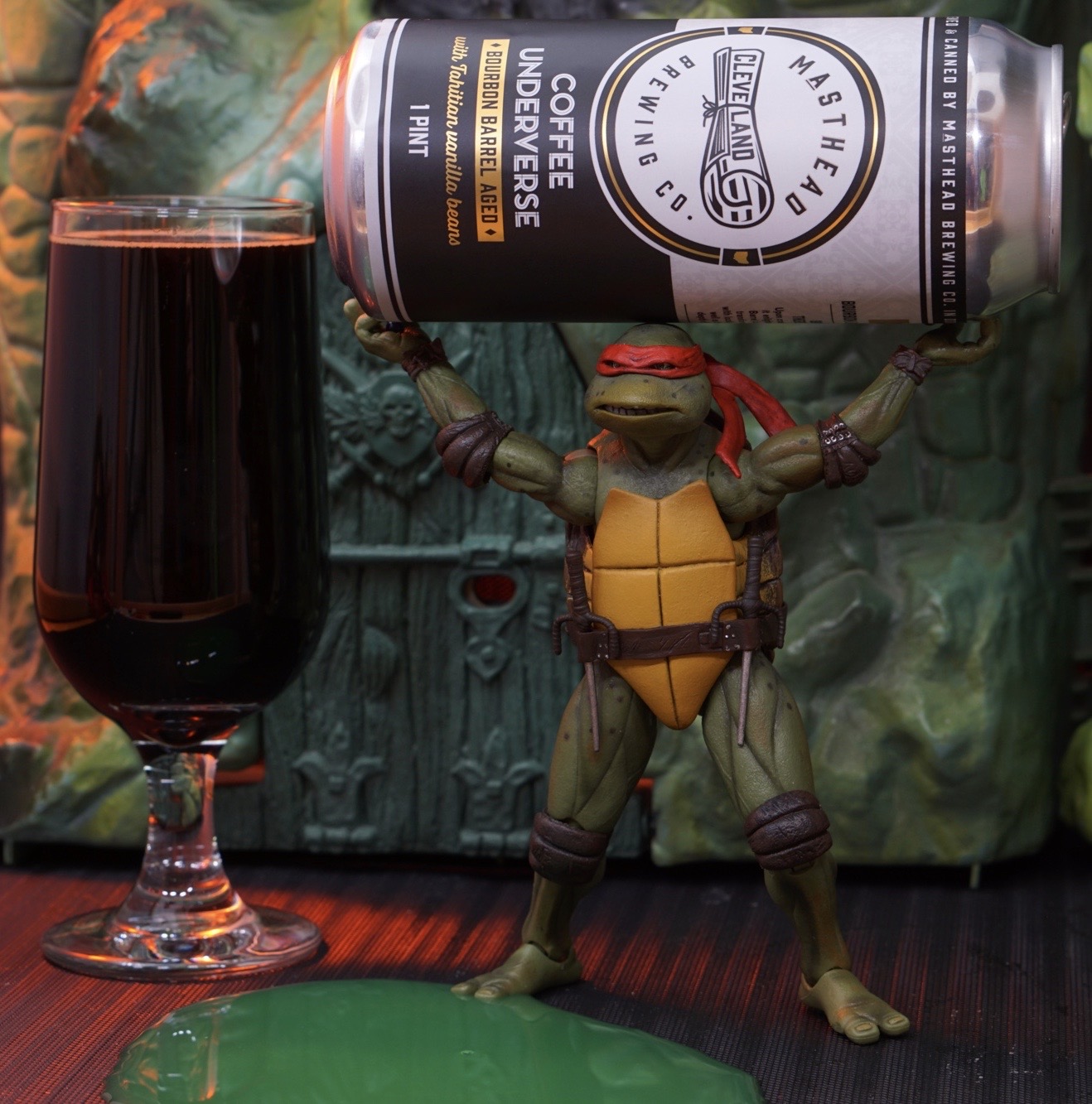 Splinter, or Master Splinter to the Turtles, is their martial arts and ninjutsu instructor and their adoptive father. With his wisdom derived from age and spirituality, he has chosen the very classic Orval. A Belgian Trappist brewed at Brasserie d'Orval, this beer has a classic fruity aroma with an added unique strain of yeast: Brettanomyces Bruxellensis. This 6.9% ABV brew has a perfect finish, balancing a bit of wildness with tradition.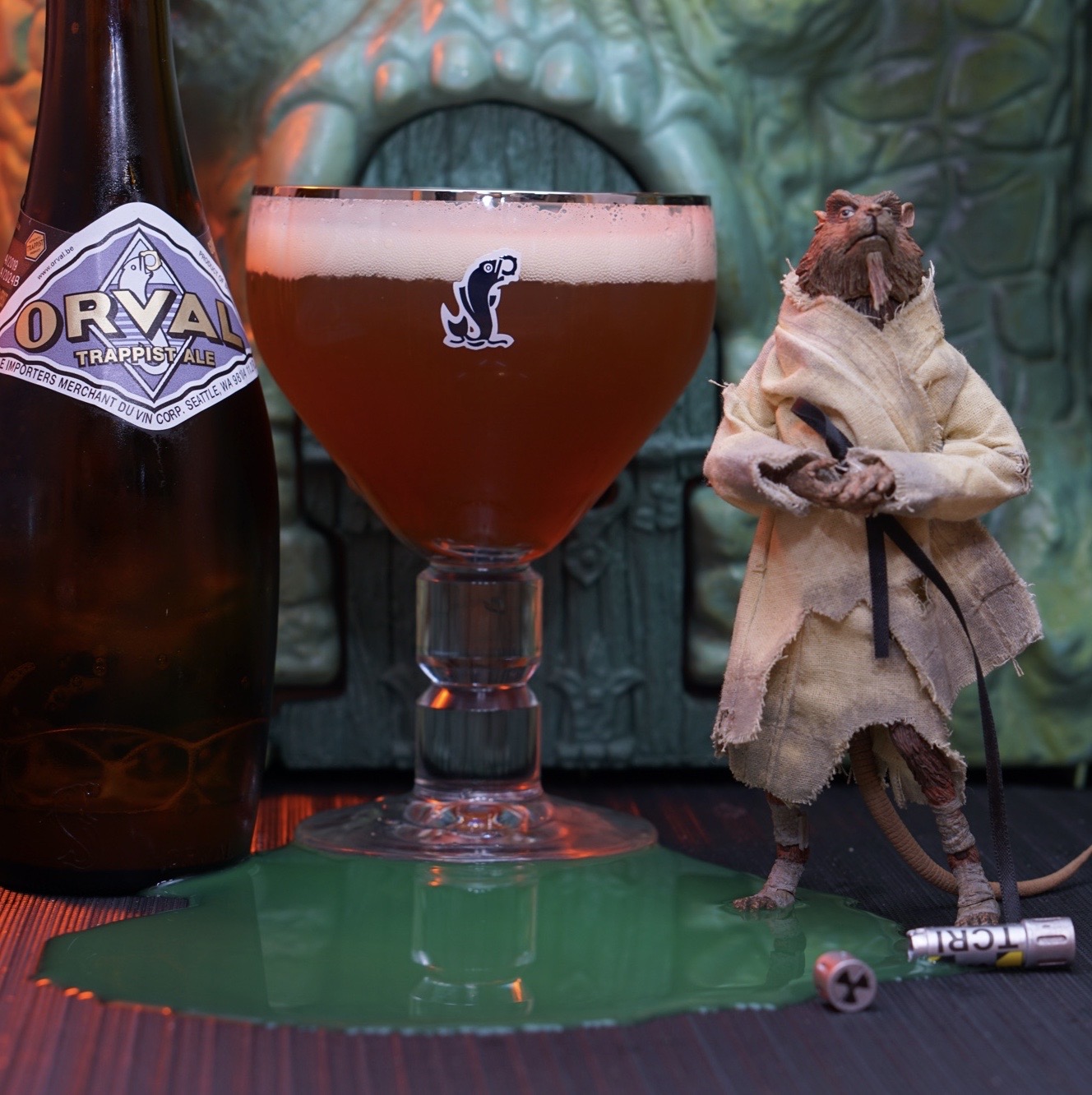 Last is the evil Shredder. He is the archenemy and leader of the Foot Clan. He is ruthless and will stop at nothing to get his revenge on our fearless friends. This relentless desire leads him to a Golden IPA from Portland, OR-based Breakside Brewery called Wanderlust. This classic 6.6% ABV holds true to the style made with Mosaic, Summit, Simcoe, Cascade and Amarillo hops. This is a dank and resinous, with tropical notes expected from these varieties.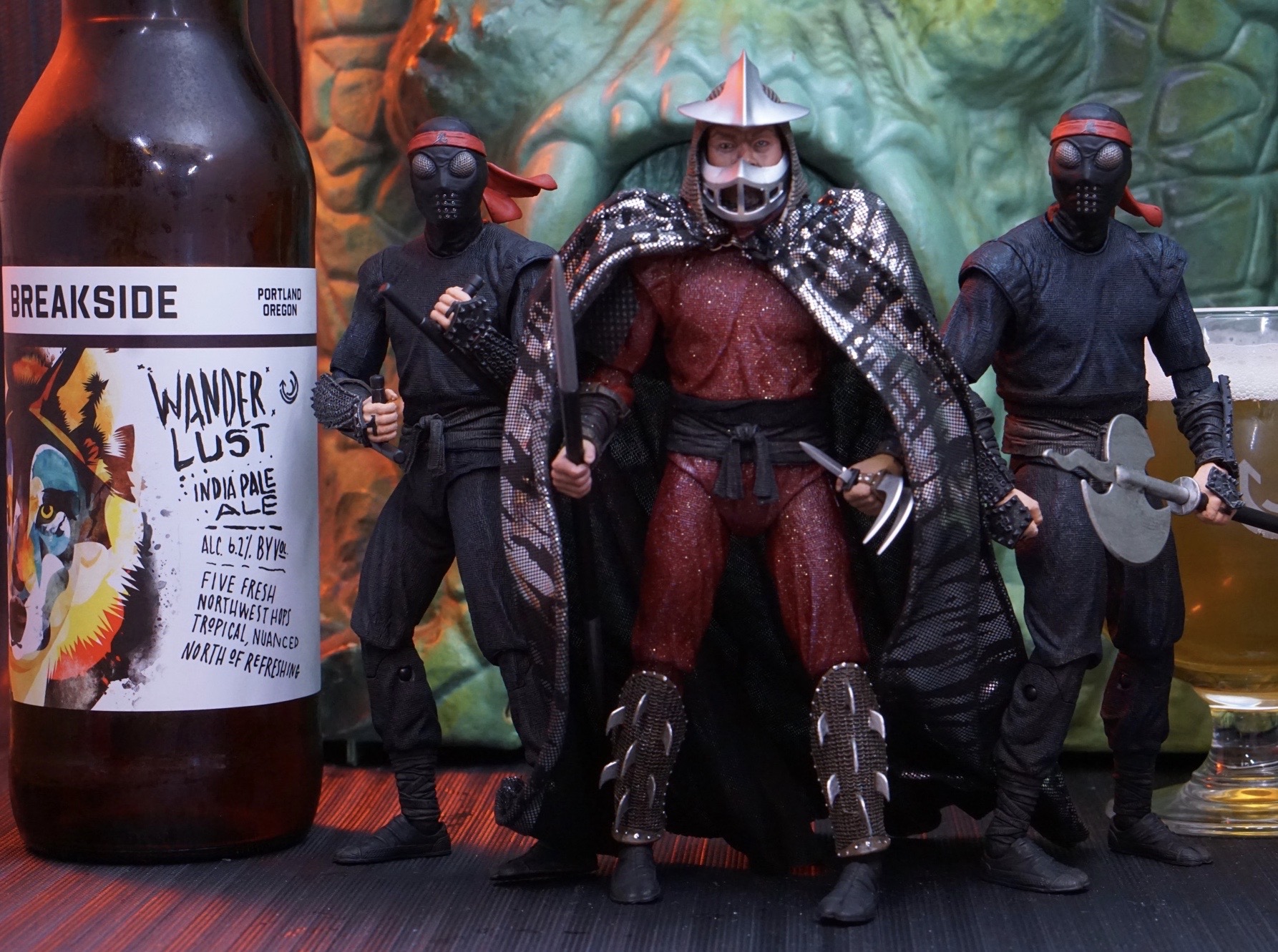 As in the past, the choices I have made for these fictional characters that have given us so much joy and entertainment are my own. Seeking out craft beer brewed not folks that are not only great brewers but good people is important in this challenging time.
---