No Comments
Newgrass Brewing | Balloonhead Berliner Weisse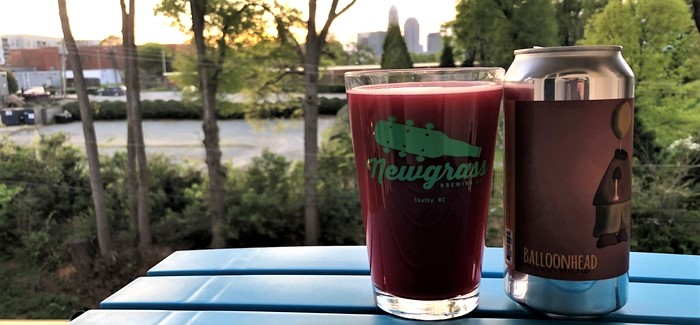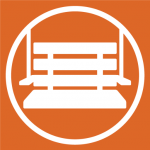 Newgrass Brewing opened its doors in July 2015 in the quaint town of Shelby, NC. They are located between Charlotte and Asheville, just off of Highway 74, making it a convenient stop when traveling between the two cities.
"As the only brewery in Cleveland County, we are a staple in our community. We take pride in offering unparalleled ingredients, fresh from local sources," reads the homepage of Newgrass's website.
Newgrass partners with local farms for both their beer and food ingredients. They are truly supporting small, local businesses across North Carolina and do their part to give back. These ingredients yield fantastic beers and mouthwatering food.
The kitchen menu includes sandwiches, burgers, salads and a wide variety of appetizers. I highly recommend getting the cheese and pretzel while visiting the taproom. It includes local Guernsey Girl Creamery cheeses, local Lusty Monk mustard, and the Chef's choices of condiments (pictured below).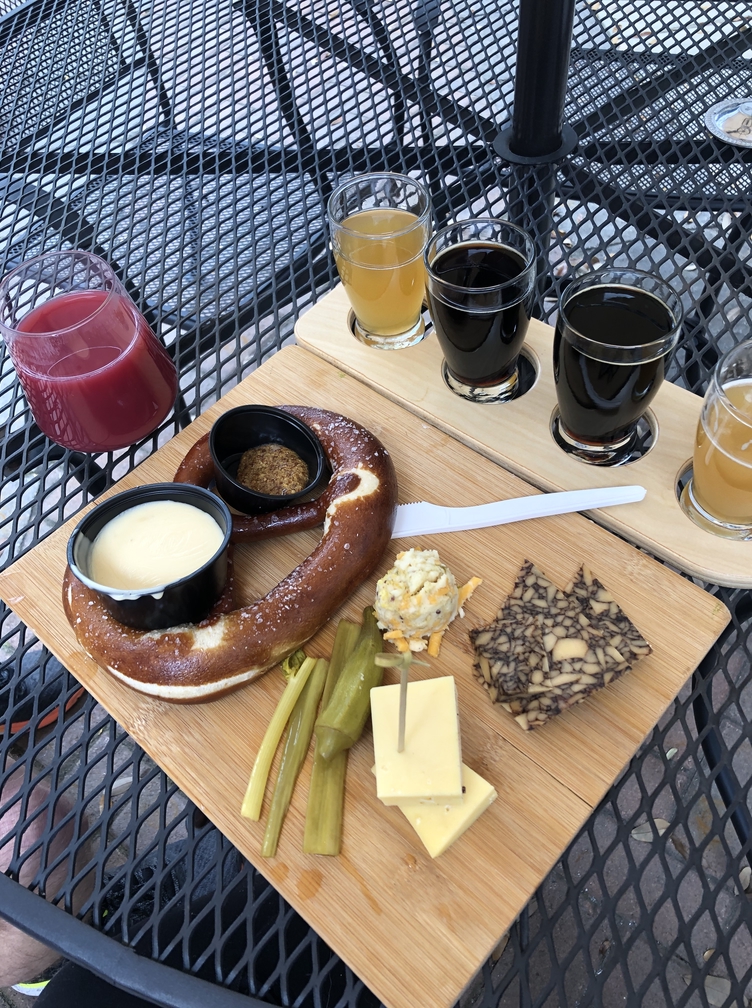 The Taproom
The taproom is on the main stretch of Uptown Shelby and is a dedicated local historic landmark. According to Newgrass,
"Formerly Hudson's Department Store, our building is a contributing structure in Shelby's national historic district," reads the description of the taproom on Newgrass's website. "All renovations were done following the Department of Interior's standards for historic preservation. All the wood in the Tasting Room is repurposed from the local Dover Mill which employed many local families."
Newgrass hosts frequent events and specials in their taproom. Some of these include Taco Tuesday with $2 tacos, trivia on Wednesdays, $2 off growler fills on Thursdays, live music on Fridays and Saturdays and bingo and Mimosa specials on Sundays. It is a fun spot to kick back with a delicious beer whether you're indoors playing Foosball or relaxing on the patio outside.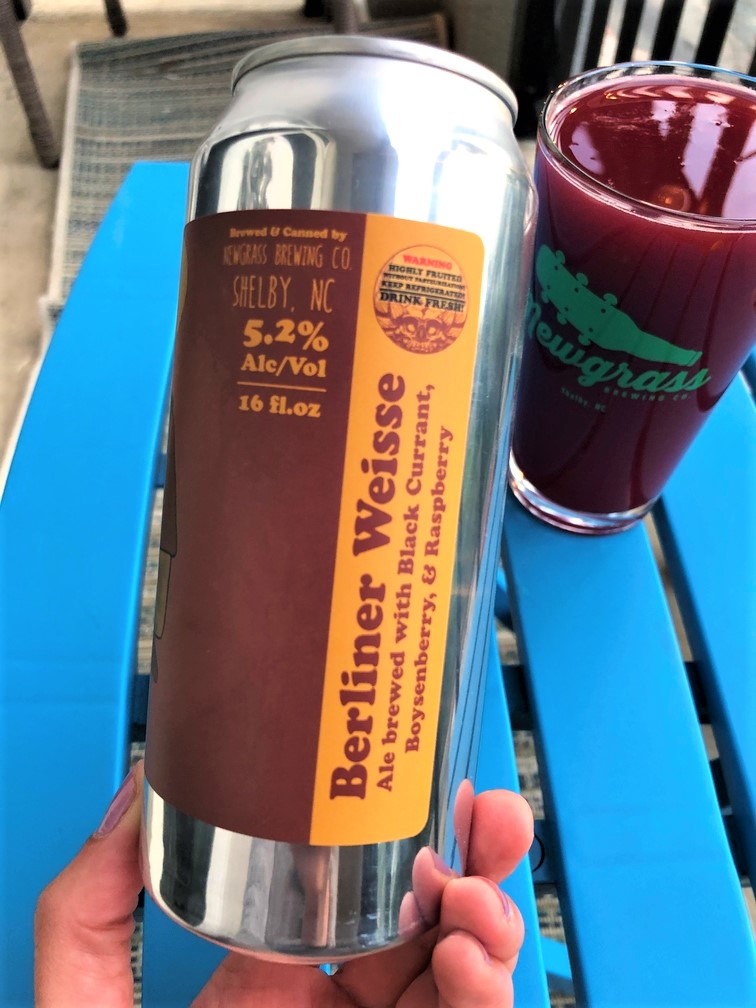 The Beer
Newgrass Brewing produces incredibly tasty beers and they just recently broke into the Charlotte market. They hosted a tap takeover at local bottle shop The Hobbyist this fall where I was first tried their beers. Since then, I have been hooked.
Their sours and IPAs are my favorite styles of beers they produce. In particular, my favorite thus far has been Balloonhead, a Berliner Weisse with black currant, boysenberry and raspberry that is phenomenal. Balloonhead is loaded with fruit, making it sweet but not too sweet and tart but not too tart. It pours a deep red color and the berry smell is strong. The fruit flavors come through powerfully and immediately, similar to a jam or smoothie.
Balloonhead came about because one of Newgrass's bar staff members, Kaleb Norman, illustrated a piece entitled "Balloonhead." Head Brewer Zach Newton thought it made a perfect concept for a new fruited sour and the beer was born. The artwork became the label and the name came with it!
Newgrass Brewing is doing beer and food-to-go from noon – 7 p.m. Tuesday-Sunday during the Coronavirus shutdown. Support your local breweries!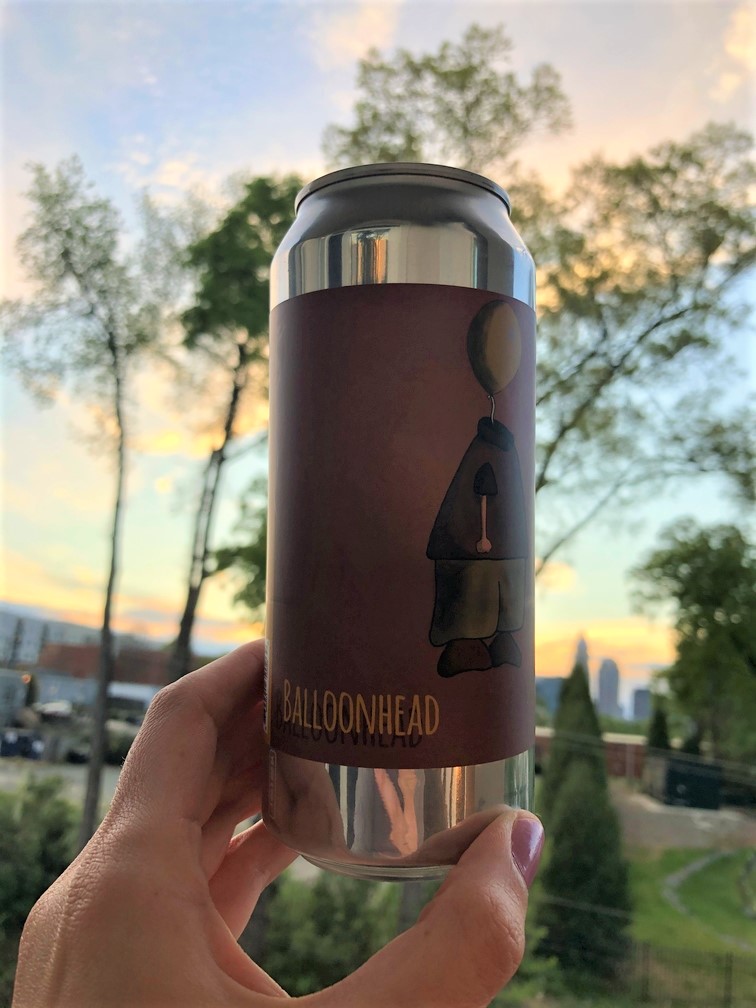 ---